During the National Day Parade (NDP) 2020 ceremonial segment, President Halimah Yacob donned a silk-cotton scarf and enamel brooch.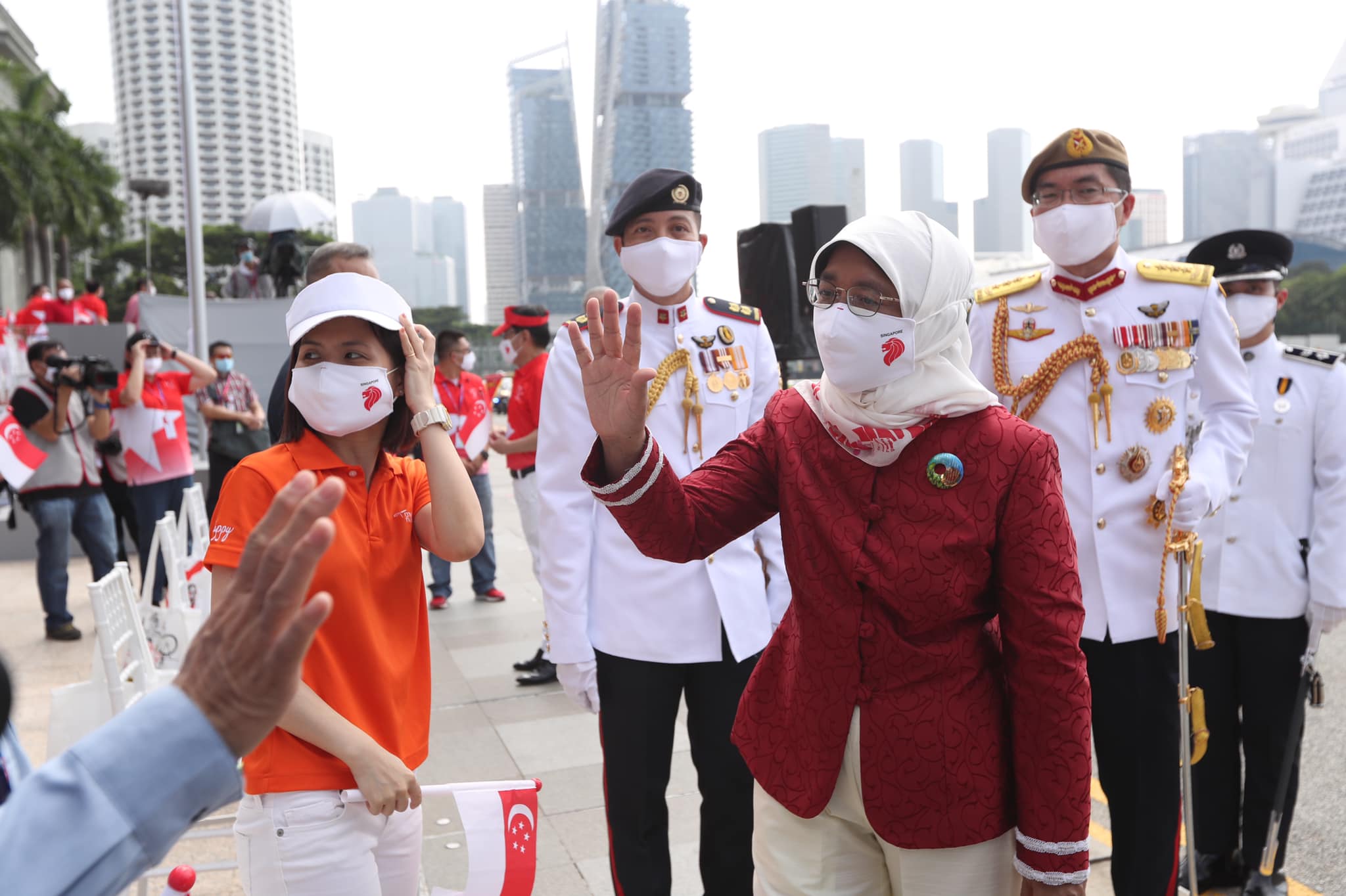 The NDP 2020 segment in the morning was attended by 150 spectators at the Padang, where the presidential gun salute was being conducted together with the marching contingents for the first time.
Created by two artists from SAVH
According to a press release by SG Enable on Aug. 9, these accessories are specially presented by SG Enable's i'mable Collective, co-created by its special artists and makers.
These two accessories feature original artworks of two special artists from the Singapore Association of the Visually Handicapped (SAVH) - "'Colours Of My Country" by 70-year-old Katy Lee, and "Racial Harmony" 58-year-old Adeline Vejaletchmy.
The scarf and brooch incorporate both artworks.
Lee's work features high-rise buildings and trees, while Adeline's work demonstrates the harmony that exists between Singapore's racial groups in a drawing of four individuals holding hands in solidarity.
If the artworks look familiar, that's because they are also featured in this year's NDP Singapore Together Packs.
Here what the accessories look like up close: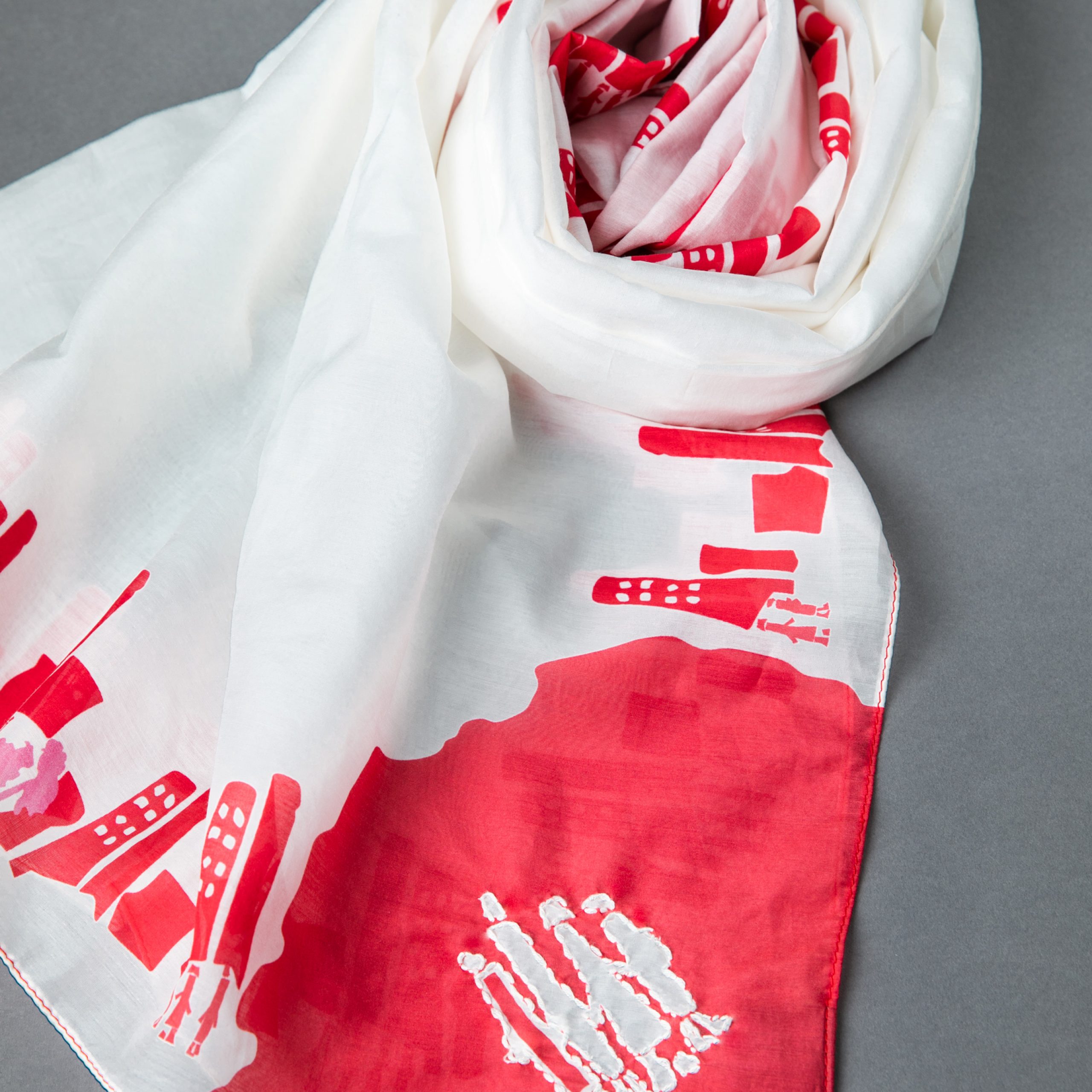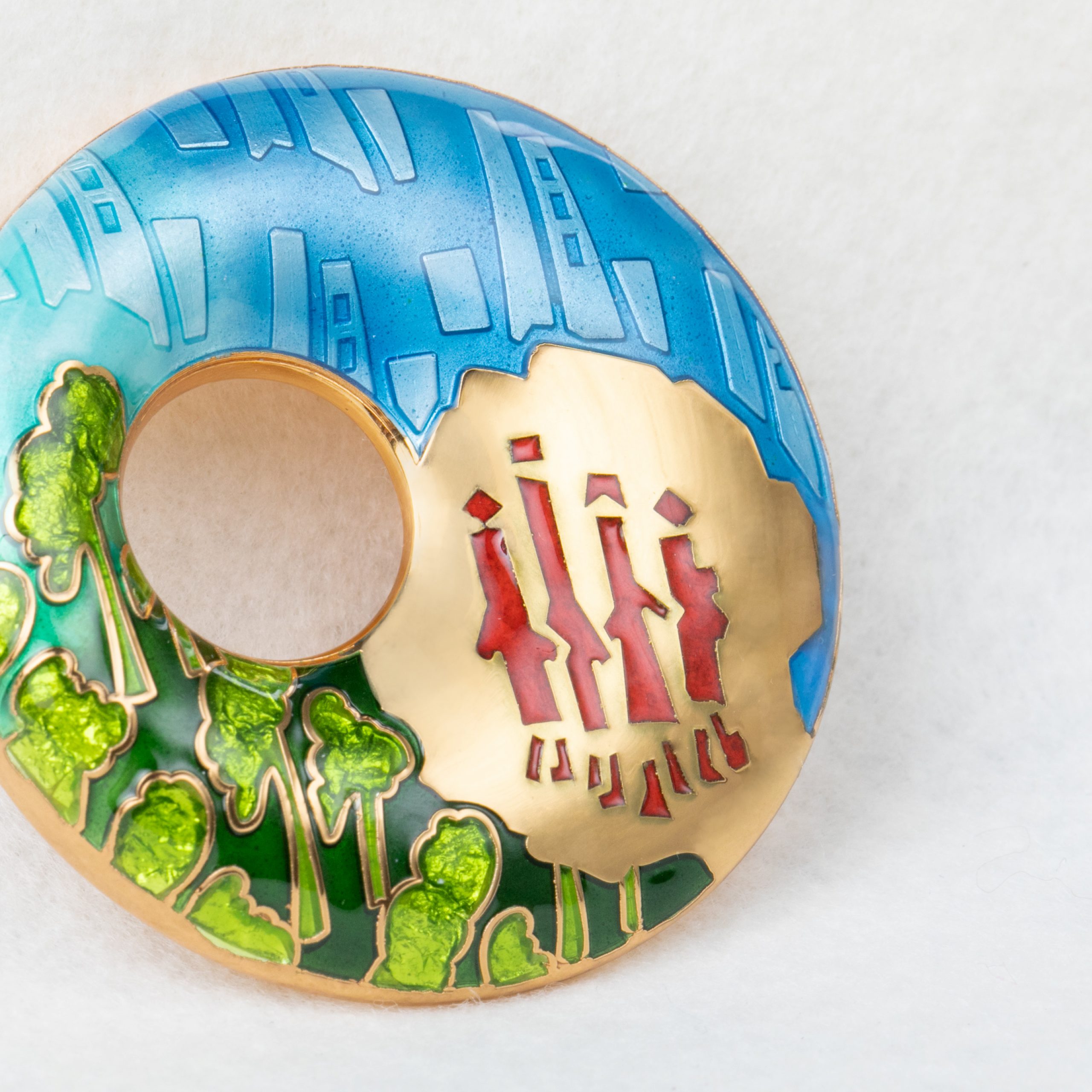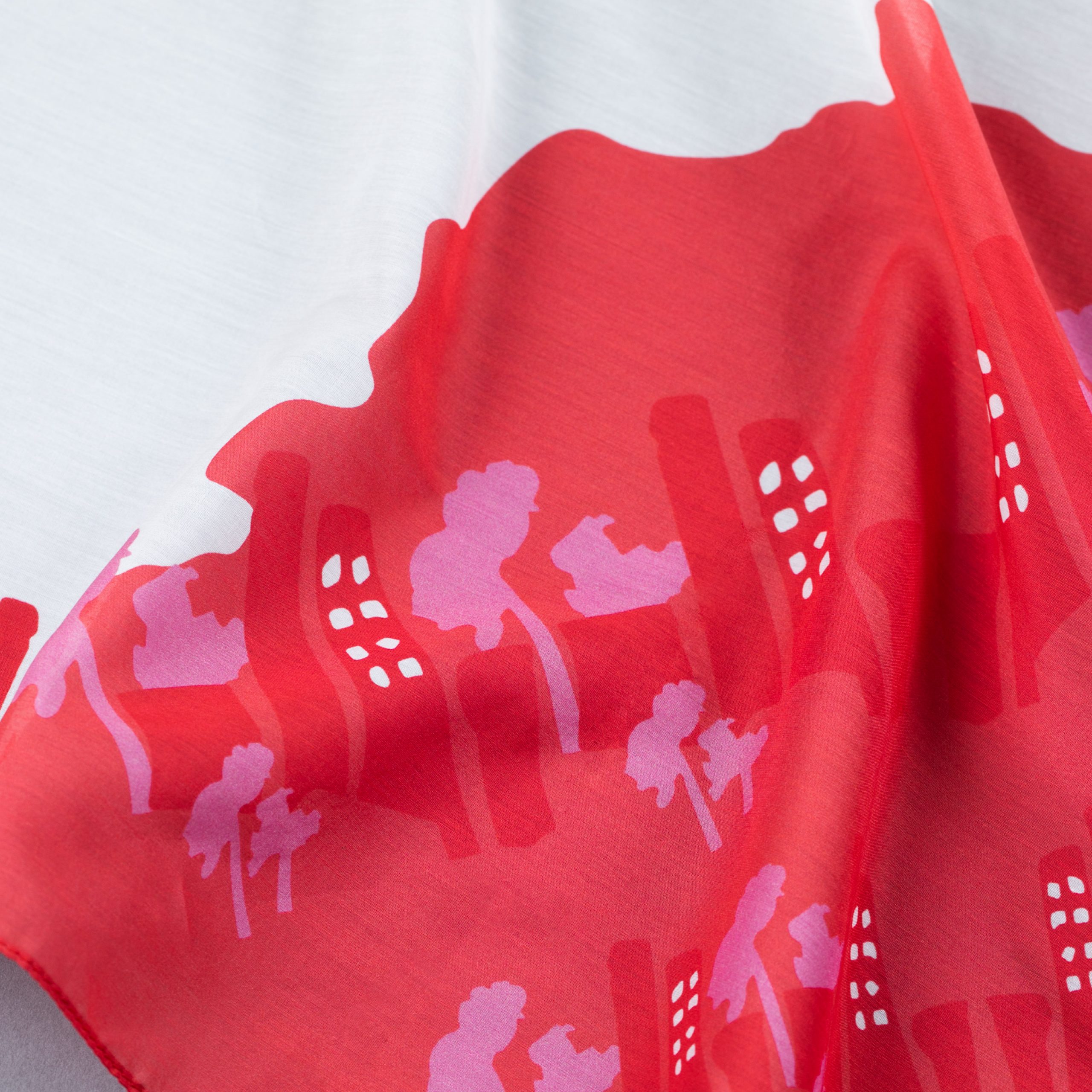 Promotes inclusivity
Embroidery artist Ng Xiuzhen, who is social enterprise Singapore Fashion Runway's embroidery artist, adds a final touch of detailed embroidery on the scarf accentuating the motif of the individuals as a team.
Royal Insignia, which is a small and medium enterprise that produces luxury gifts and enamel jewellery helped to create the brooch.
Halimah said that she is "glad that persons with disabilities can showcase their creative potentials and original artworks through this year's National Day Parade".
She added that this collaboration "promotes a broader culture of inclusivity, and shows that disability is not a barrier to opportunity."
"I hope that more partners and corporates from various sectors can support the Collective's work, to empower persons with disabilities in achieving their fullest potential".
Top image via Halimah Yacob's FB post and SG Enable's press release
If you like what you read, follow us on Facebook, Instagram, Twitter and Telegram to get the latest updates.