Bones belonging to about 1,500 people were discovered at a construction site north of Osaka Station in Osaka.
This announcement was made by the Osaka CIty Board of Education and Osaka City Cultural Properties Association.
According to SoraNews24, the area where the construction project is taking place is called Umekita. It is located in a district called Umeda.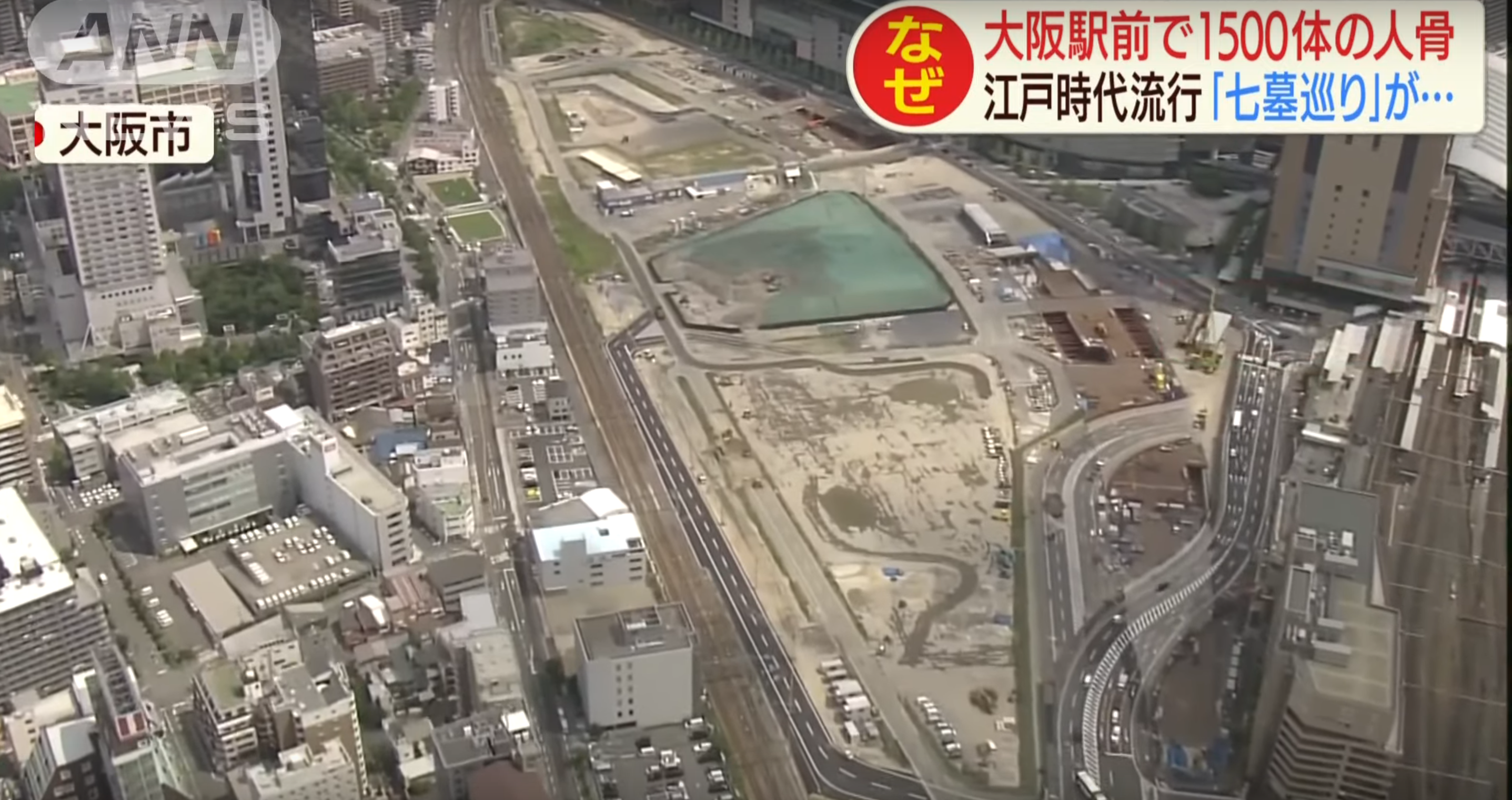 However, in a different time, this area was named Umeda Haka (Umeda Grave), one of seven major cemeteries in Osaka. This cemetery was believed to be used towards the end of the Edo period (1603-1868) and the first two decades of the Meiji period (1868-1912).
SoraNews24 added that the bones were found in various burial styles, including wooden caskets, barrel-like open containers, and earthenware coffins (kameganbo) which wre known as "turtle caskets".
Some bodies were buried with items like prayer beads, pipes, and clay dolls. Some were found with rokusenmon, a set of six coins believed to be used to pay passage across the Sanzu river in the afterlife.
A mass grave was also found. Researchers believe that it contains the bodies of victims of a plague. This mass grave was covered with only a layer of earth.
SoraNews24 reported that this is the largest haul of bodies ever discovered in Osaka. A survey in 2017 found the remains of 200 people.
Here are some photos of the bones found: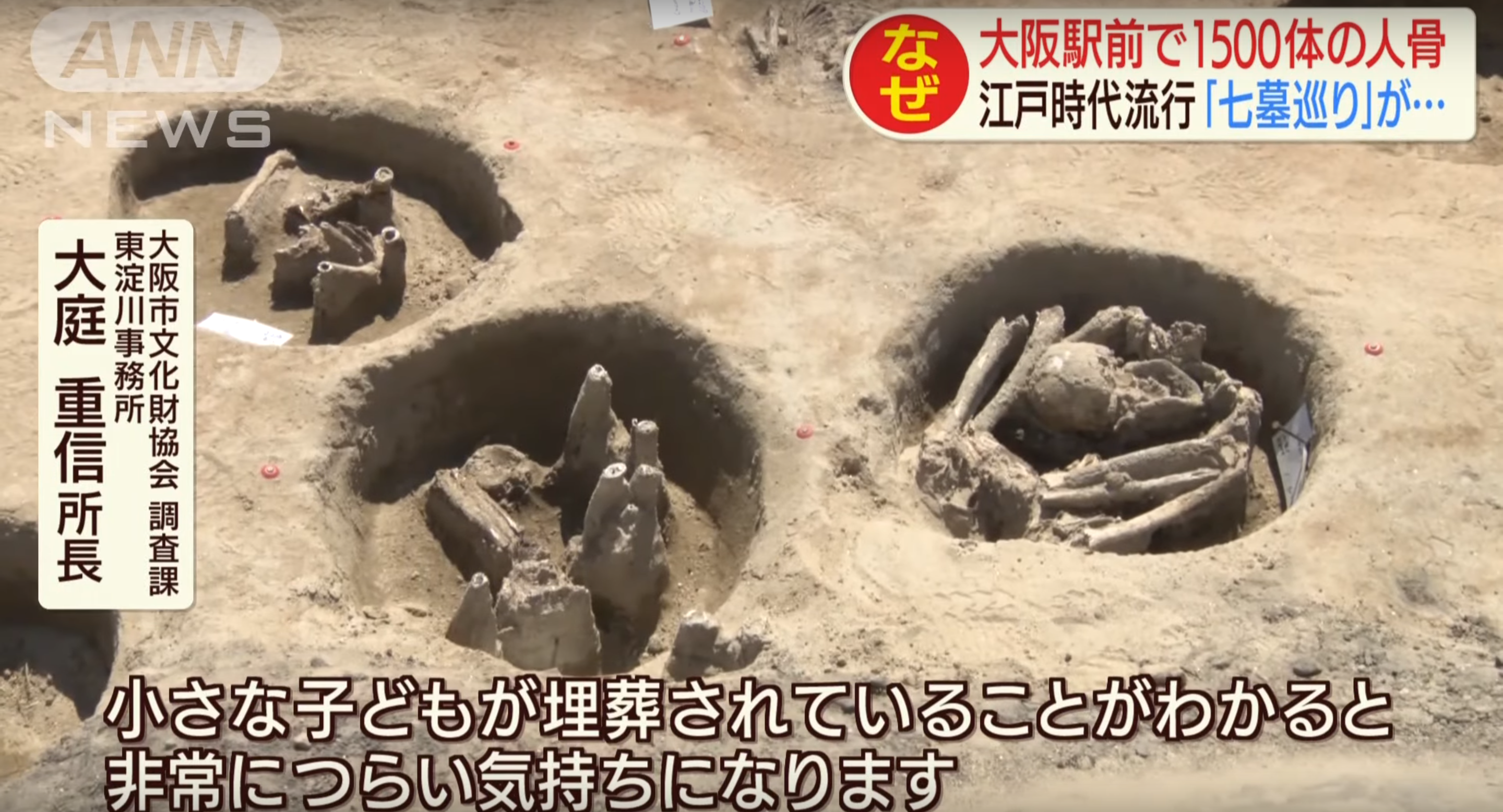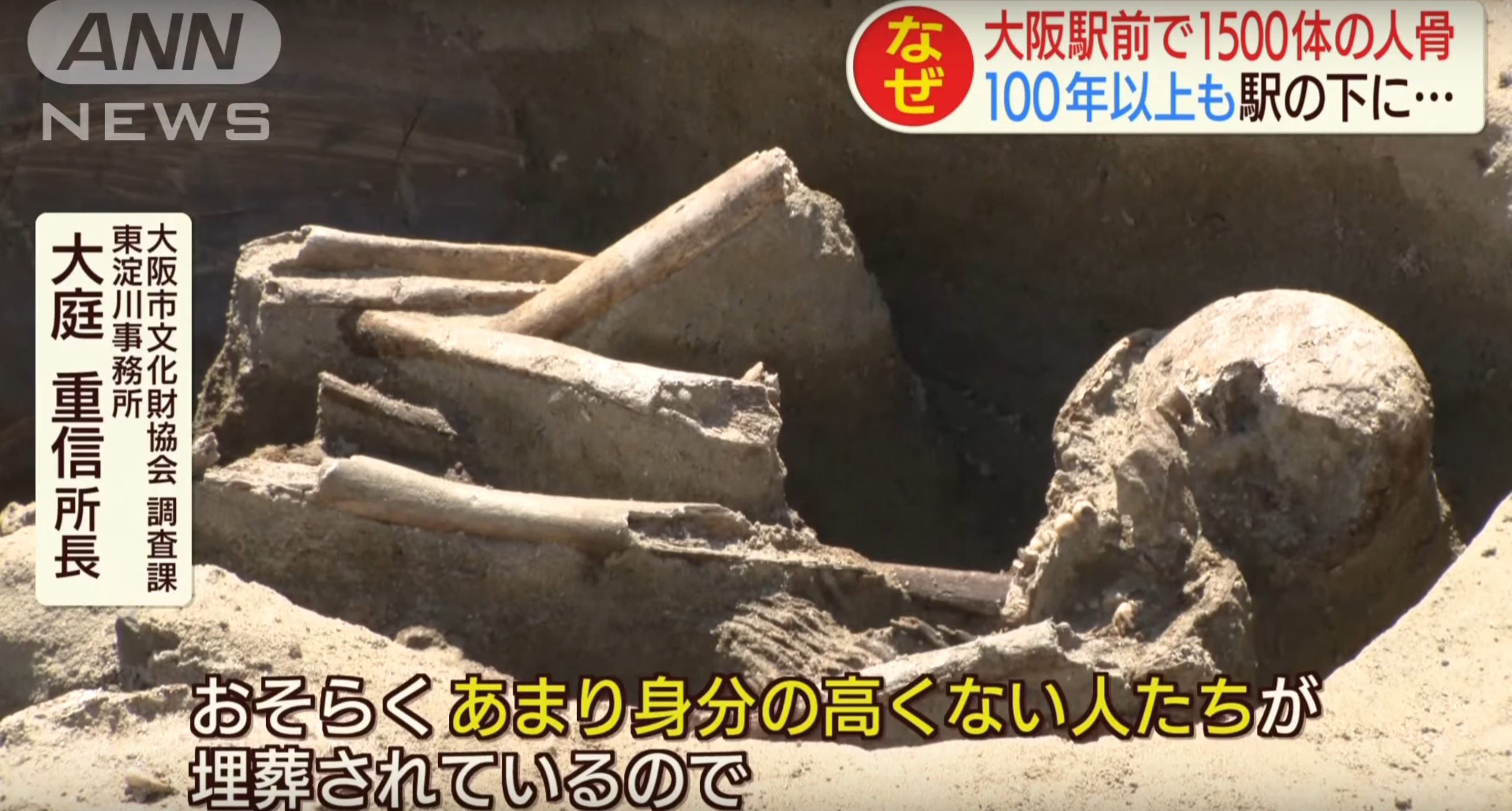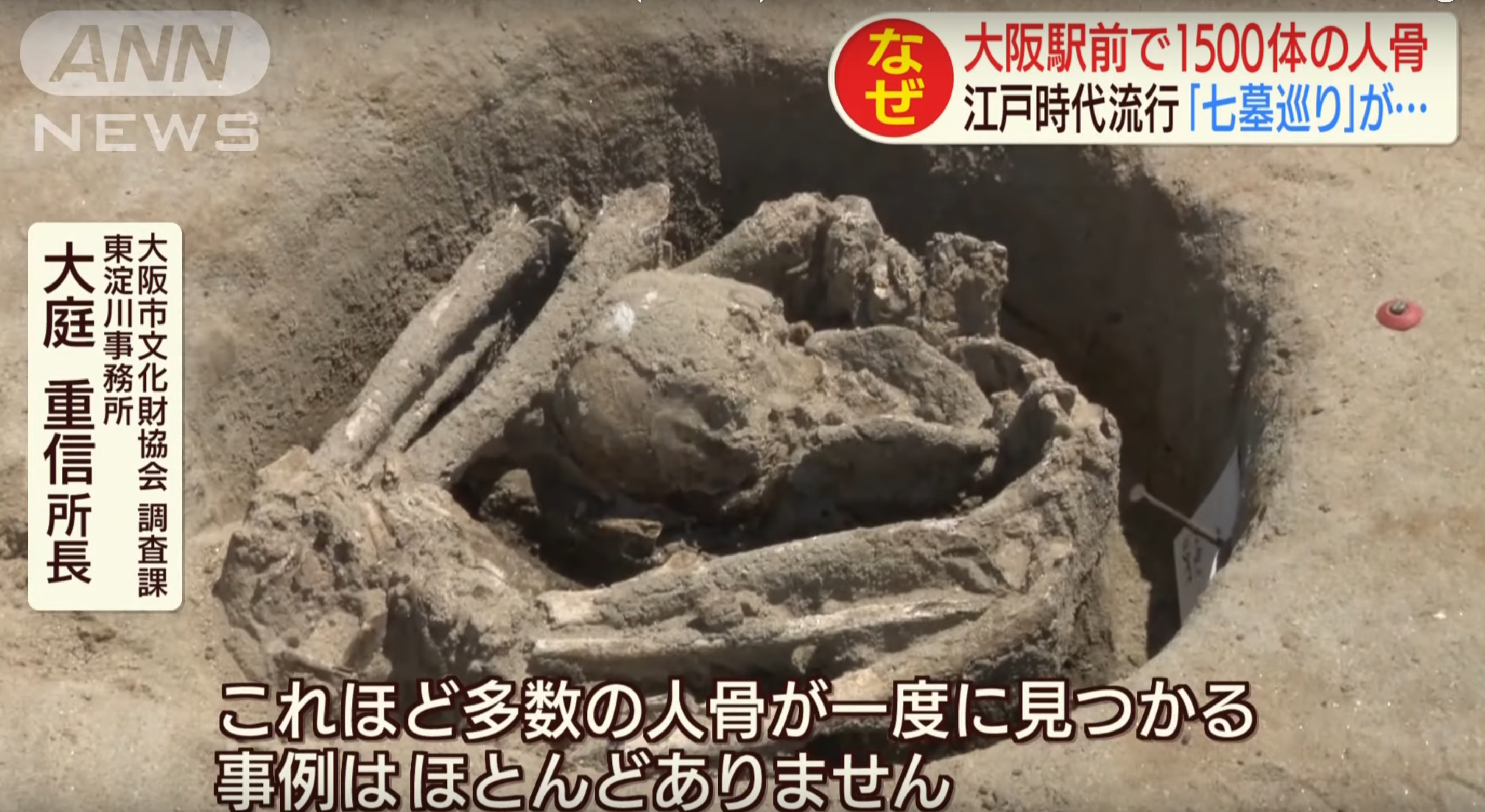 Here is a news clip (in Japanese) of the discovery:
&feature=emb_title
Top image via YouTube.
If you like what you read, follow us on Facebook, Instagram, Twitter and Telegram to get the latest updates.