Possible new scam alert: A woman, Peng XueLin, took to Facebook page Complaint Singapore on Aug. 12, 2020 to share her experience regarding a cash on delivery (COD) item she received via Ninja Van.
She had allegedly received a COD package via Ninja Van and was asked to pay S$39.
However, she realised that she did not order the product only after she had paid the money.
What happened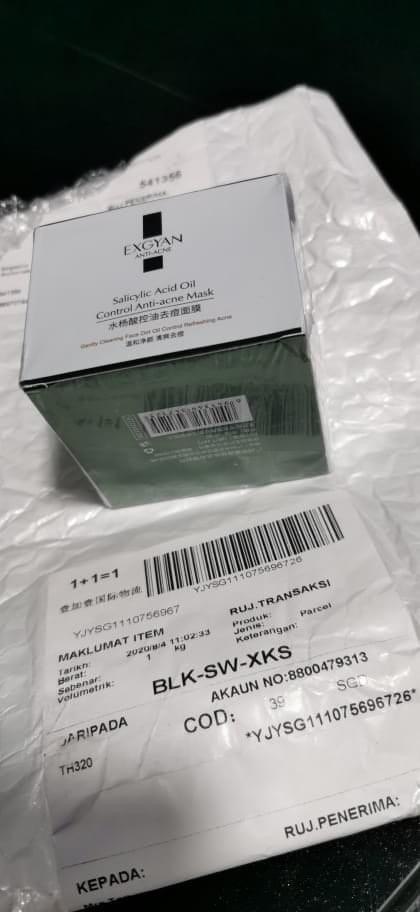 Peng was busy and on a work call at that time when a COD package arrived via Ninja Van.
The delivery personnel told her that she had ordered a package on COD and would need to pay cash.
Seeing that the delivery personnel was tired, she quickly passed her S$40 and asked her to keep the change.
She said:
"Out of good heart i hope all delivery person get a tip from time to time."
However, she felt that something was wrong, as she did not order a COD item.
After opening the package, she realised that she had received a beauty mask.
Advised to contact seller
She contacted the delivery personnel within five minutes to inform her about the wrong delivery, but was advised to contact the seller.
However, she was not able to figure out who the seller was, and could not find any receipt or order form regarding the delivery in her email.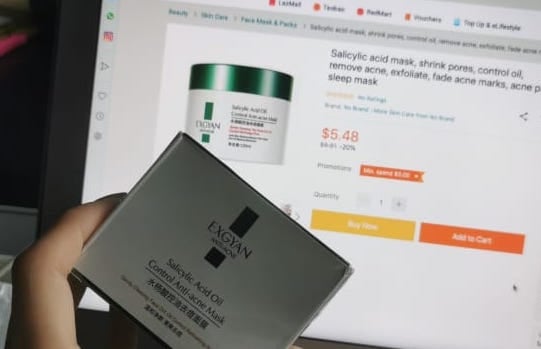 In her post, Peng also highlighted the fact that the same mask she received was priced at just S$5.48 online.
On Aug. 13, Peng updated her post to add that she was being targeted to be scammed once again, as she received an SMS informing her that she had yet another COD delivery and would be required to pay S$58 for it.

Filed a police report
Peng has since filed a police report, and said she understands from the delivery personnel that the higher-ups in Ninja Van would be informed.
According to Peng, the police have also called to inform her that they will be investigating the matter and that this is "not a common case".
She also said that she is willing to cover the cost of the delivery, but hopes to recover the remaining amount.
Not the only victim
In response on the post, a number of commenters also claimed they were asked to pay COD for packages they did not order.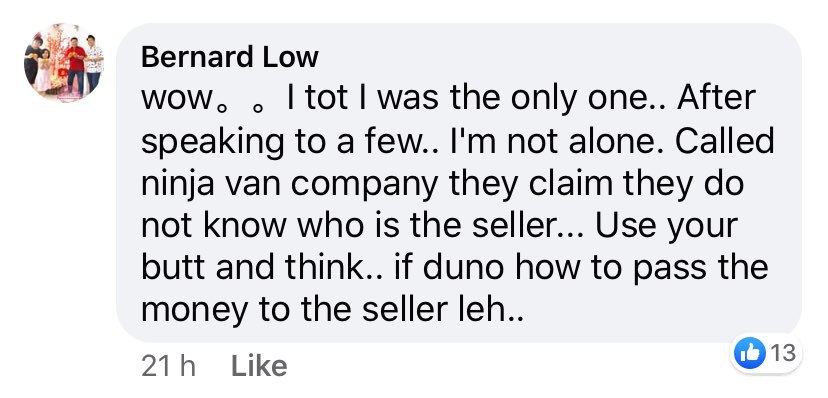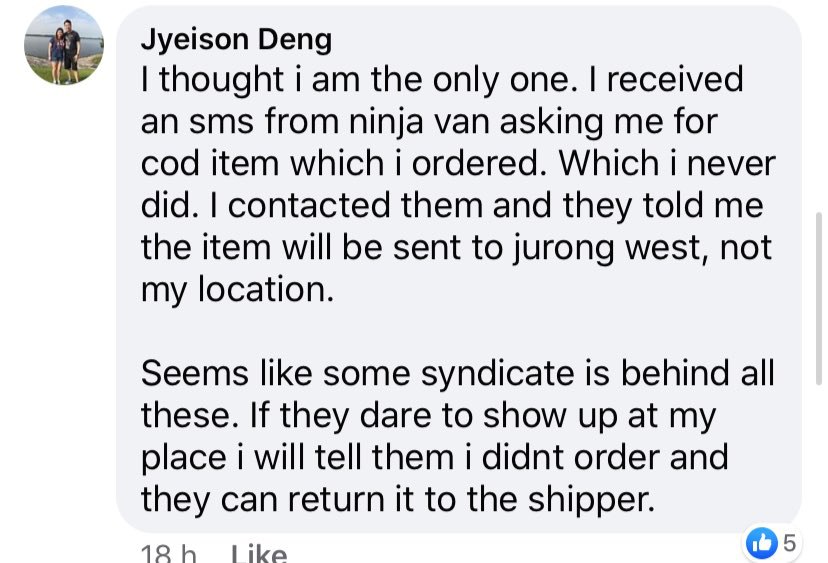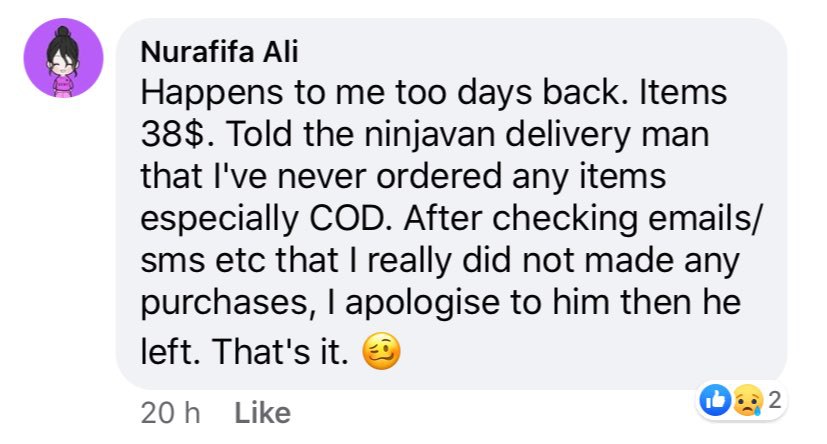 Ninja Van issues refund
In response to Mothership, a spokesperson from Ninja Van said that they are trying to contact Peng and have launched an investigation into the matter.
Ninja Van will work with the police to facilitate all police investigations and are now processing the refund for her.
The spokesperson also explained that Ninja Van does not know the seller's information as they received the parcel for last-mile delivery from a shipping consolidator of international parcels.
However, they have since informed the shipping consolidator of the issue.
Ninja Van advises customers, should they face any problems with their parcels, to contact them directly via:
Tel: 66028271 (Mon-Sat, 8am to 10pm)

Live Chat (Mon- Sat, 9am to 9pm)
View the original post here.
Totally unrelated but here's the latest episode of our podcast
Top photo via Peng Xuelin and Ninja Van on Facebook
If you like what you read, follow us on Facebook, Instagram, Twitter and Telegram to get the latest updates.