35-year-old Singaporean mum Janice Tan has not seen her husband in almost five months — the longest time the family has been separated.
Like many other families, the travel restrictions due to the Covid-19 pandemic have placed them miles apart.
Travel restrictions
The last time Tan saw her husband, Lee, 37, who she has been married to for almost seven years, was on Mar. 16 when he left Singapore to travel to Indonesia for work.
Hours after, a travel advisory was released by the Ministry of Health (MOH).
The travel advisory stated that beginning Mar. 16 at 11:59pm, all travellers entering Singapore with recent travel history to countries such as Indonesia, will be issued a 14 day Stay-Home Notice (SHN).
Tan told Mothership that if Lee returned to Singapore, he would have to be quarantined at a hotel for 14 days upon arrival.
She added that, "due to work commitments, it just does not make sense for him to be back and serve the quarantine order at the moment".
Tan's kids 'act up' because they miss him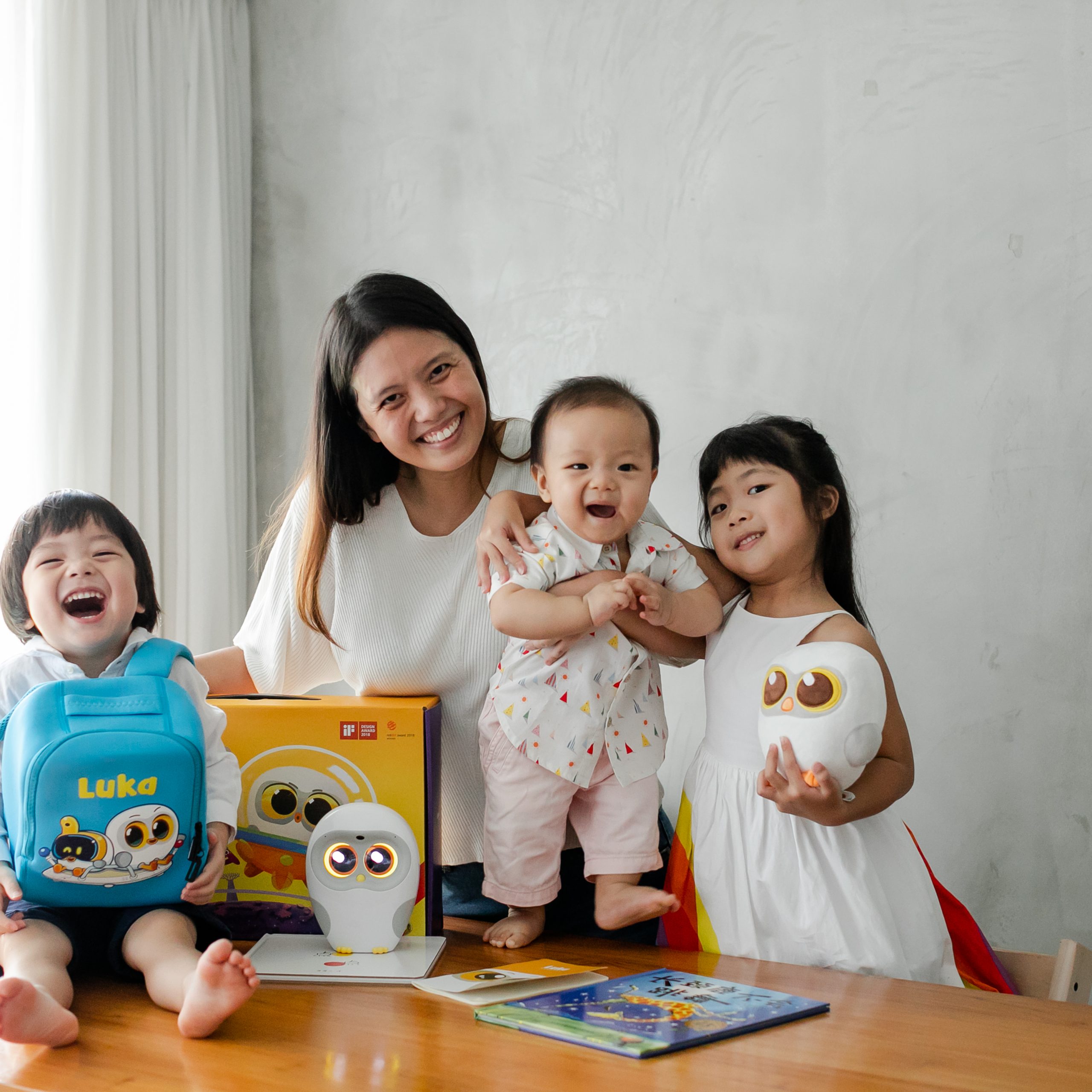 Tan's three children, aged eight months, three, and six years old have not taken well to their father's absence. According to Tan, there are times when they "act up" because they miss their father.
Tan recalls an incident where she and her eldest child were discussing super powers. Her daughter wanted "Crayon Power", where she has a special crayon that can draw a door to lead her to her father.
Lee also had to miss celebrating special occasions with the family, such as Tan's birthday and their second child's birthday.
However, Tan's children make it a point to call their father every other day to talk to him when they miss him.
Working 10pm - 5am
On top of caring for her three children, Tan also has a part-time administrative job and has recently set up her own business.
Tan explains what a typical day is like caring for three children while juggling work:
"I send the two older kids to school, and work in between caring for my eight month old. When the kids are back, I make sure I continue to spend quality time with them and when they all go to bed, my official working hours usually start at 10pm. There are days where I worked till 5am in the morning."
Luckily for Tan, her helper who has been with the family for over 20 years and is a "loving grandmother" to her children, also helps with caring for them.
Tan also credits her family and in-laws for being her pillar of support during this period, who at times help to care for her kids when she has to work over the weekends.
Despite this, Tan admits to feeling overwhelmed at times, but reminds herself to be grateful. She explains in an Instagram post:
"I'll hang in there! I mean I have to be grateful for a roof over our heads, food to eat, and having my babies and super Bibik with me, right? If you're having a tough time, give yourself a break. Cry it out if you need to. And let's deal with this shitty situation together! #togetherwecan"
In the same post, she fondly recalls how her eldest child singlehandedly planned a Mother's Day surprise party for her.
Her husband also made his presence felt by ordering two food deliveries for the family:
Luka Reads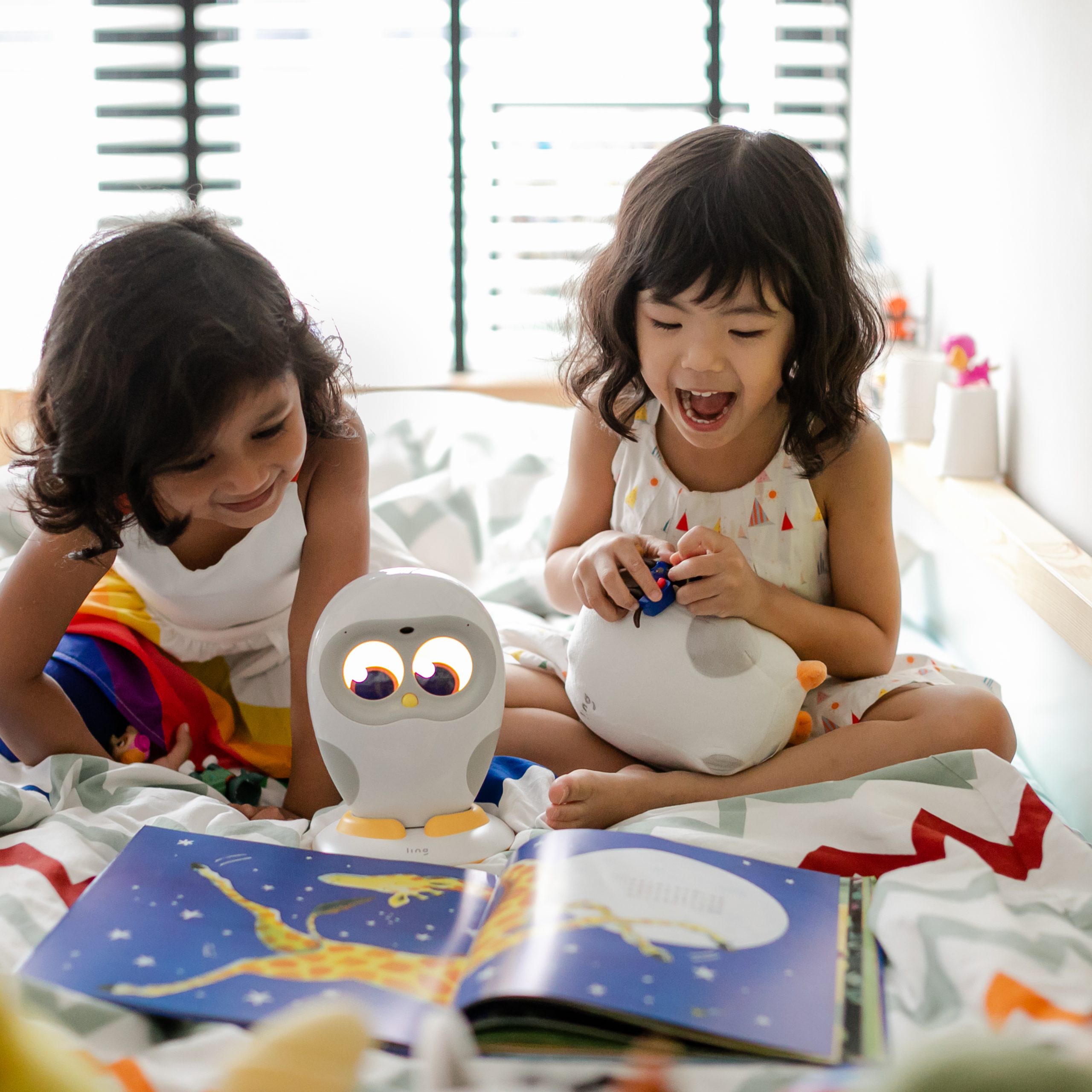 When Tan isn't caring for her kids, she is busy managing her business.
Her's is the first company to introduce "Luka", a reading robot for kids, to the Singapore market.
Luka is an AI robot in the shape of an owl that has the ability to read over 70,000 Chinese picture books and 20,000 English titles to children. New books are continually being added to the cloud library every day.
With three young children of her own, Tan believes that the product is a good educational gadget for children which will encourage them to read more and improve their vocabularies and communication skills in both languages.
She also explains how Luka can help children who are struggling with their mother tongue:
"My Chinese kids are struggling with their Mother tongue, and I believe many families in Singapore can relate to this. So I'm hoping that Luka will help build a stronger Chinese speaking community, and support parents who are worried about their kids' Chinese language ability."
One of the company's goals is to see how they can reboot the Speak Mandarin Campaign in Singapore.
Not a substitute for parents reading to kids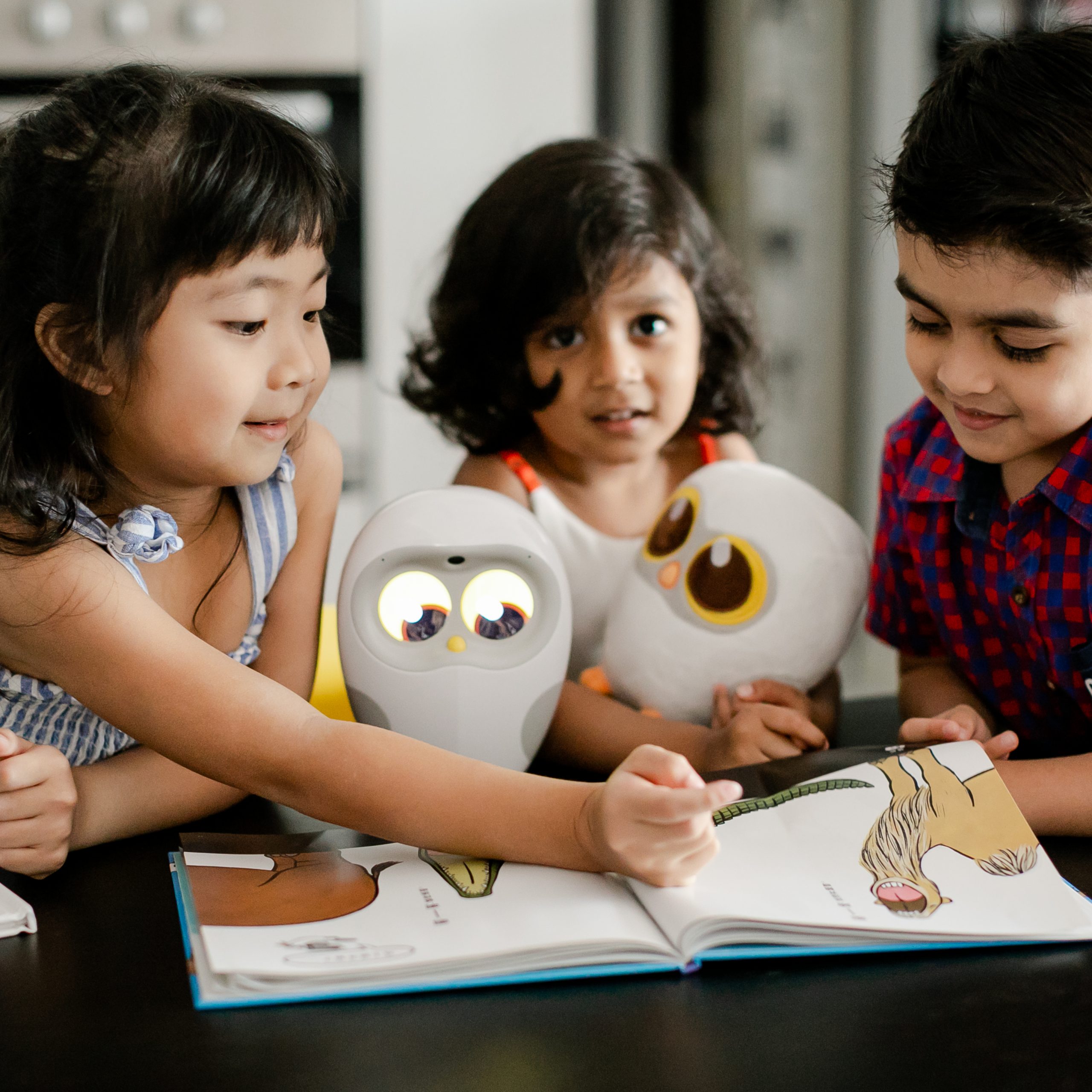 That said, Tan emphasises that Luka is not, and should not be a substitute to parents reading aloud to children. Instead, Luka is there to play a "supportive role to encourage children to read independently when parents are busy with work or chores."
According to Tan, parents who have bought Luka are bonding and spending more quality time with their children.
Intense as it is, starting Luka Reads has actually helped Tan to feel more positive about her situation.
"It has helped me to channel my focus and attention to the business and rid of all the negativities from the separation with my husband. I basically have no time to think about the situation we are in, and it's refreshing to start work again, especially when it's something so tangible that I can call my own."
---
Stories of Us is a series about ordinary people in Singapore and the unique ways they're living their lives. Be it breaking away from conventions, pursuing an atypical passion, or the struggles they are facing, these stories remind us both of our individual uniqueness and our collective humanity.
---
Top photo by Janice Tan
If you like what you read, follow us on Facebook, Instagram, Twitter and Telegram to get the latest updates.