A video circulating on WhatsApp shows a brazen, violent robbery that took place at a Hong Kong MTR station in broad daylight.
In the video, two men wearing surgical masks can be seen striking a third man using what appears to be knives.
They hit him on his back and the back of his legs, while also wrenching at his wrist.
The two robbers then dash away, still holding the weapons.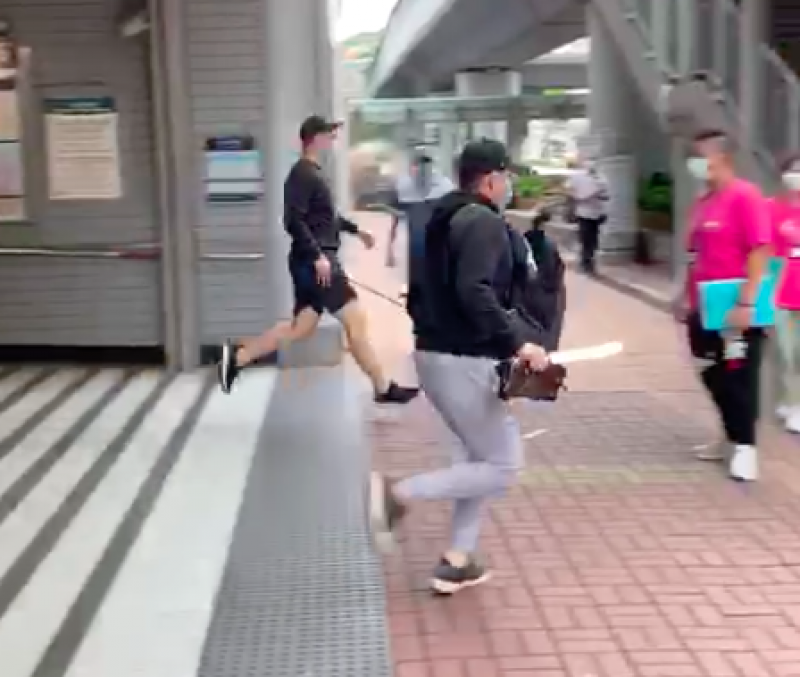 According to Hong Kong Free Press, the video was released by the Hong Kong police.
Robbed for expensive watch
The Police is looking for two suspects who assaulted the third man and stole his Rolex Daytona watch, valued at HK$270,000 (S$47,700).
The police stated that the victim, surnamed Ng, had arranged to sell his watch to a buyer from a trading website at Hong Kong's Tai Wai MTR station.
However, the suspects managed to take his wrist-bag, which contained the watch.
It was not stated whether the suspects were working together with the purported buyer of the watch.
Injured man taken to hospital
Other photos circulating online show Ng covered in blood. He suffered injuries to his head, hands, back and feet according to HKFP, citing local media reports.
Ng was first treated by MTR staff before he was taken to the Prince of Wales hospital in Sha Tin for further treatment.
According to South China Morning Post, this was the third similar robbery in 11 days.
On July 24, four men in Tsim Sha Tsui robbed a watch-store owner of a limited edition Richard Mille watch.
On Aug. 1, a 23-year-old man was robbed of his Richard Mille watch in Tin Shui Wai.
Top image from a Mothership contributor.
If you like what you read, follow us on Facebook, Instagram, Twitter and Telegram to get the latest updates.