Armed with an app and a bicycle, one man in Singapore has completed a unique cycling route.
The entire trail, which includes quite a few places in Singapore, maps out the shape of a lion's head symbol.
On Tuesday (Aug. 11), Afiq Syazani took to Facebook group Love Cycling SG to share a screenshot from his app: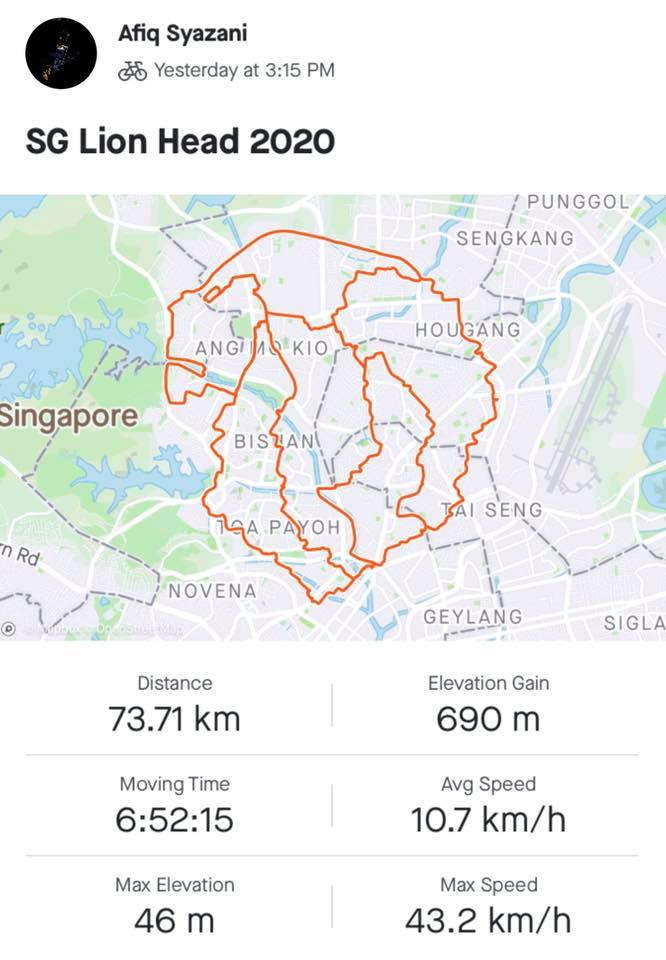 The route, which includes several places such as Ang Mo Kio, Toa Payoh and even Hougang, is 73.71km long.
He spent around seven hours cycling.
It is unclear when exactly he completed the route this year.
In Afiq's post, he said that he did this in 2016 and 2018 as well, but the route was slightly different each time.
According to a screenshot from his attempt on Aug. 8, 2018, Afiq's cycling route was slightly longer, at 75.4km, and also featured a different pattern.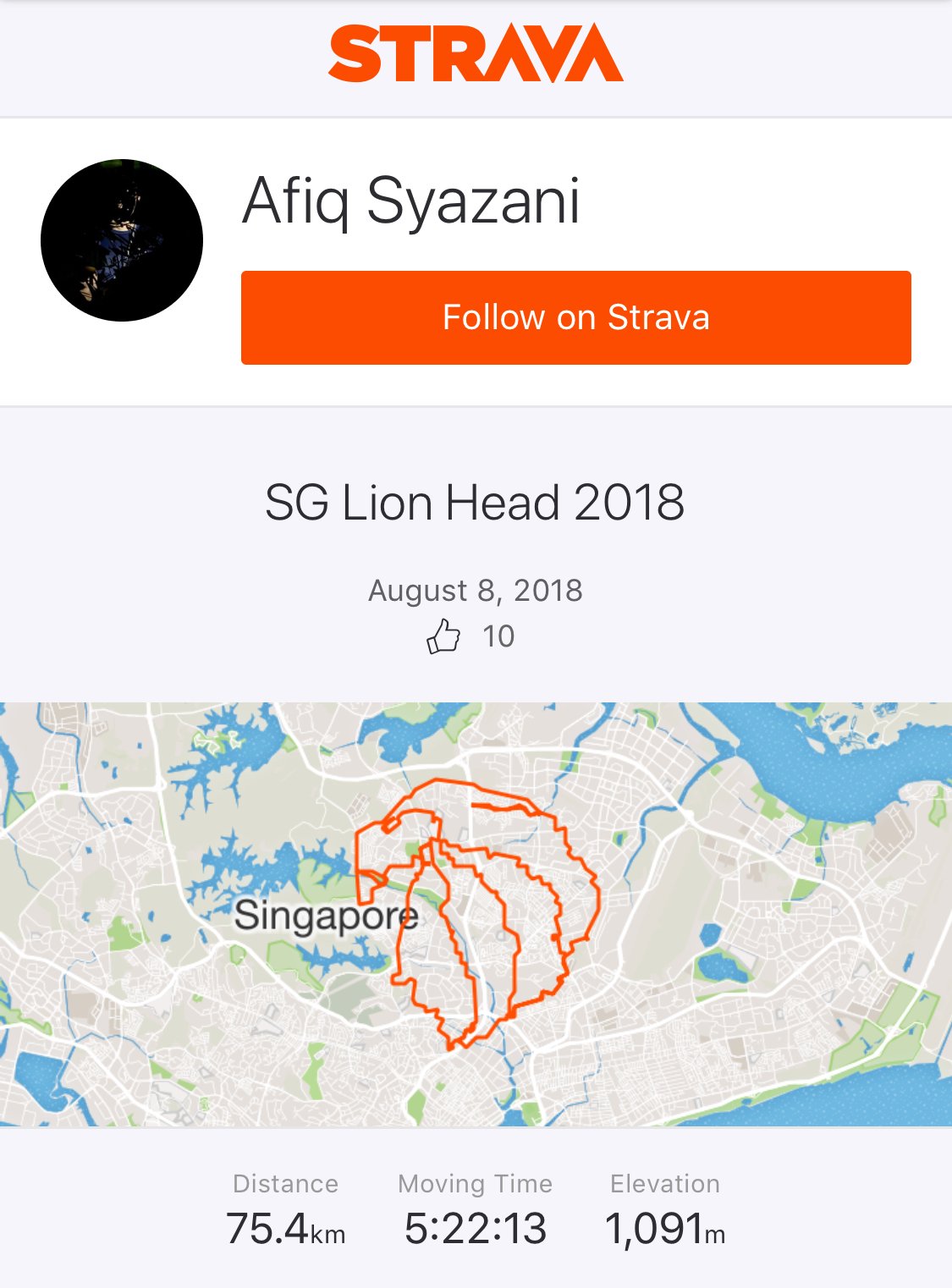 In 2018, Afiq told Straits Times that he rode on a foldable bike, and did some 15 rides over three months before the actual event to try and work out the route.
This year, his family joined him for part of the route, and they used bike-share bicycles for the entire journey. He completed the route with a friend, he said.
In his Facebook post, he said that this year presented its own unique set of challenges.
Speaking to Mothership, Afiq cited one of the challenges as the need to wear face masks while they were taking a break, as it would get very warm given the weather.
Afiq told Mothership that he was first inspired to attempt something like that in 2016 when he noticed people doing "GPS drawings" all over the world.
Over the years, however, he said he has found new cycling routes in order to shorten the distance, as well as routes that have flatter terrain so it is easier to cycle.
In his post, he also said that he hopes for everyone to "rediscover the joy in cycling and explore what is possible".
Top photo via Afiq Syazani, I Love Cycling SG/Facebook
If you like what you read, follow us on Facebook, Instagram, Twitter and Telegram to get the latest updates.