An unsettling image of an elderly man watching over the fallen body of another man lying face down on the ground along a five-foot way as onlookers gasped at the scene before them, has captured the attention and imagination of Singaporeans -- again.
The image, taken in Singapore, was from a 2017 incident that shocked locals when it first happened.
A cold-blooded murder had apparently been committed in the afternoon on a weekday in the Central Business District -- for various reasons that subsequently came to light following investigations into what happened.
More than three years after the stabbing occurred, the accused has pleaded guilty to the crime in court, sparking a fresh round of reporting.
Sentencing has yet to take place, but here are the full details of what happened, assembled from past reports about the crime.
Who are the men involved?
The accused: Tan Nam Seng, a 72-year-old man, pleaded guilty on Aug. 20, 2020 to one count of culpable homicide not amounting to murder.
His guilty plea was submitted more than three years after he stabbed his son-in-law in public and left him to die on Monday, July 10, 2017, in full view of a business district lunchtime crowd.
The accused was a semi-retiree at the time of the offence.
He carried out his attack with the intention of killing his son-in-law, the court heard.
The victim: Spencer Tuppani, 38, was stabbed three times in the chest in broad daylight at 121 Telok Ayer Street.
The victim, whose full name is Spencer Tuppani Shamlal Tuppani, was at a coffee shop having lunch with his friends at that time.
He ended up staggering a few metres before collapsing along Boon Tat Street.
He died shortly after.
One of the stab wounds went through his main artery.
The media has since dubbed the killing the "Boon Tat Street death".
Victim got involved in family business
The events that led to that fateful day could be traced back more than a decade.
Tuppani married Tan's eldest daughter, Shyller, in 2005.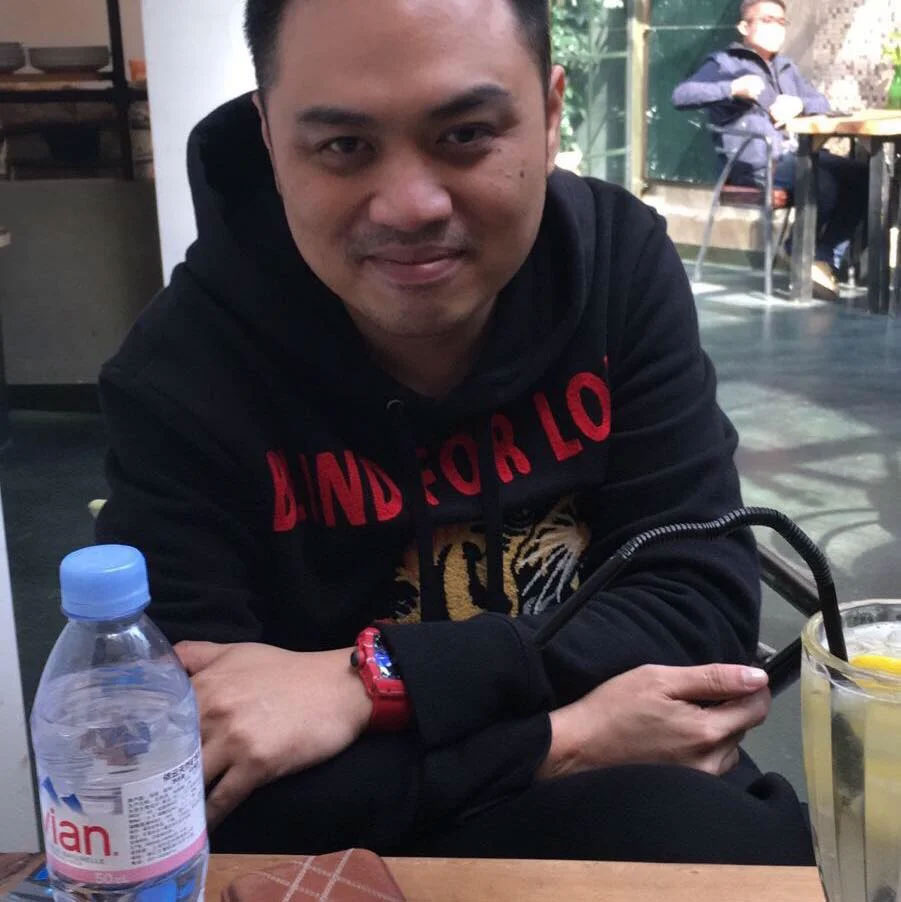 That was when he began working for one of his father-in-law's companies.
It was reportedly his second marriage.
Tuppani had a daughter from his first marriage.
Father-in-law founded company in 1974
Tan, a businessman, founded a port management services company TNS Shipping in 1974.
Over the years, it expanded into various companies under the TNS name -- his initials -- and became a family-run business.
His three daughters worked for their father in the TNS group of companies.
Company didn't do well for a few years
During the global financial crisis from 2008 to 2009, the TNS group of companies were consolidated into TNS Ocean Lines.
Tan became the chairman.
Shyller was the firm's commercial head.
Her husband, Tuppani, was a director who oversaw business expansion, as well as sales and marketing.
The company did not do well for four years from 2012 onwards.
Business only improved in 2016.
When that happened, Tuppani suggested selling it to a bigger corporation.
Tuppani reportedly saved company
Tuppani has been lauded as a savvy businessman.
He was said to have sold practically everything he owned to invest in TNS Ocean Lines when it was on the brink of bankruptcy following the 2008 global financial crisis.
In 2014, as the company's fortunes were improving, he told August Man magazine: "I even sold my watches for whatever I could get, just so that I could put it back into the company."
In 18 months, he steered the fledgling company back to profitability, a feat for a man who was at that time in his early 30s.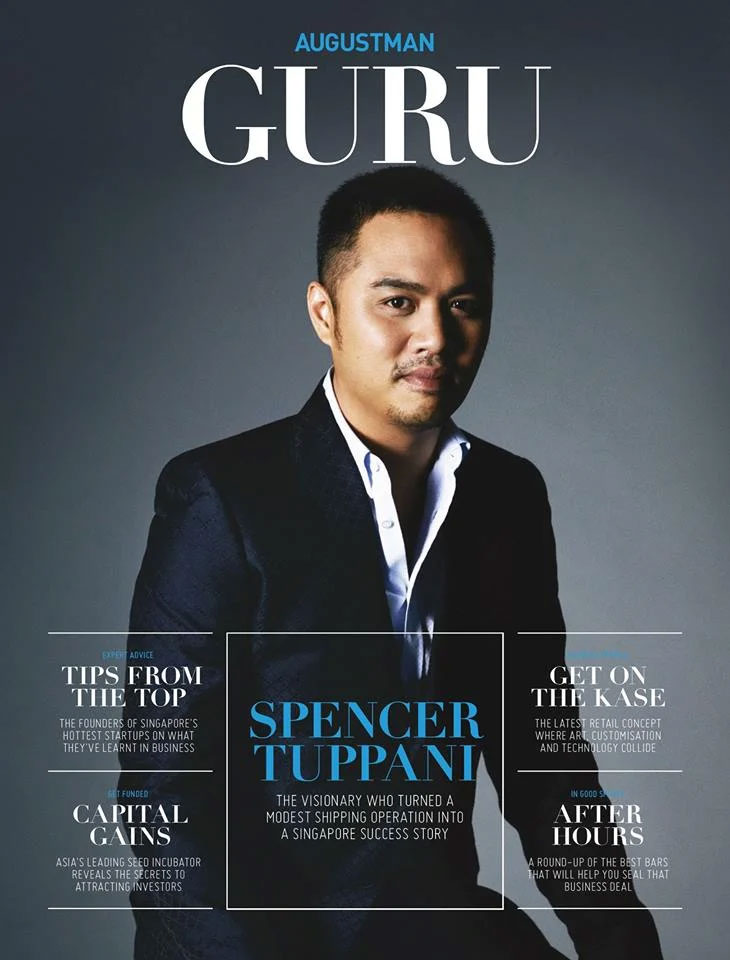 Father-in-law left son-in-law at the helm
Tan was contemplating retirement at that time when things got better.
He left the sale of his company to his son-in-law.
Tuppani then persuaded his wife and father-in-law, who were the company's shareholders, to assign their shares to him to boost his stake in the company.
This was so that the buyer of the company did not have control of it.
Tuppani's wife and father-in-law agreed and the sale proceeded the next month, reportedly for S$9 million.
Tuppani was then appointed CEO of the firm in December 2016.
But Tan was unhappy as he received only about S$450,000 from the sale of his shares.
Son-in-law was having an affair
In early 2017, Tuppani's wife found out her husband had been having an affair and he had two children with another woman.
Tuppani had three other children with his wife.
They agreed to a divorce, as they quarrelled frequently.
Both husband and wife still lived in the same house as Tan -- a landed property along Sennett Lane, in a private estate located in Bedok South.
Tuppani reportedly did not keep his affair hush-hush, as friends knew about it.
Father-in-law believed Tan wanted company
Tan then became convinced that Tuppani was planning to divorce Shyller.
He was also convinced Tuppani wanted to cheat him of his business, and take control of all the shares in the company.
Tan felt miserable and was unable to sleep at night, as he ruminated excessively about Tuppani's actions.
Tuppani had moved out of the home around April 2017, about three to four years after the family moved to Sennett Lane.
Tuppani visited on weekends
Tuppani would visit the family only on weekends to spend time with the three children he fathered with Shyller.
But the couple argued constantly over issues during these visits.
They fought over custody and access to the children.
Tan, as the father-in-law, often engaged in mediation between the two feuding spouses.
He also suggested arrangements for Tuppani to see the three children.
Father-in-law suspected son-in-law recording arguments
By the middle of June, about a month before Tuppani was killed, the divorce soured considerably.
Tan found out Tuppani was recording his arguments and conversations with Shyller.
The head of the household suspected his son-in-law intended to use the recordings in divorce proceedings to get custody of the children and even avoid paying alimony.
Tan told Tuppani to stop provoking Shyller.
Another daughter suspended from company
On July 4, Tan's other daughter Sherry had an argument with Tuppani's personal assistant in the office.
Sherry, who was the human resource manager, was suspended from the company.
The argument was apparently over the alleged circulation of messages concerning Tuppani and Shyller's family matters.
Father-in-law more worried
Tan was even more certain now that his son-in-law was going to cheat him of his business, proceeding with his plan to remove Shyller from the company after Sherry was suspended.
Tan was unable to sleep at night.
Meeting cancelled
Tan then arranged to meet Tuppani to discuss Sherry's suspension a day after the incident.
Tuppani agreed.
But he later cancelled on his father-in-law.
Tan, as Tuppani's former boss and father-in-law, thought his son-in-law would rearrange the meeting.
But Tuppani did not do so.
Tan then felt that Tuppani was deliberately avoiding and disrespecting him, the court heard.
Day of murder
On the fateful day, July 10, Tan was driving to the company's Cecil Court office at around lunchtime.
He saw Tuppani having a meal with three friends at a coffee shop at 121 Telok Ayer Street.
Tan became angry.
He decided to confront his son-in-law as he felt Tuppani was avoiding him.
Tan went to the office at about 1.20pm, and took a 22cm-long knife from the pantry.
He placed the knife in his sling bag and walked to the coffee shop.
Tan walked up to Tuppani with his left hand placed under the cover of his sling bag.
He was holding on to the knife handle.
Tuppani saw Tan approaching and called out, "Pa".
Tan then asked Tuppani why he was not talking to him, and asked his son-in-law if he had anything to say.
Tan said briefly in Hokkien, "You are too much", as Tuppani remained seated.
Tan was at that time, standing in front of Tuppani.
Before Tuppani could respond, Tan pulled out the knife from his sling bag and stabbed his son-in-law three times in his chest in quick succession.
Closed-circuit television footage of the stabbing was played in court.
Kicked son-in-law in the face -- twice
Tuppani, injured, ran towards Boon Tat Street.
He collapsed outside A Poke Theory restaurant.
Blood pooled on the ground.
Two of his friends called the police.
Tan followed Tuppani, who had by then, fallen to the ground.
Passers-by at the scene tried to help Tuppani, but Tan pushed them away.
The elderly man told those at the scene not to help his mortally wounded son-in-law.
He pushed them away, saying: "This is my son-in-law, don't help him, let him die."
The passers-by walked away.
And when other passers-by tried to help, Tan told them to "stay away".
He said to them, "He has come here to die", and "I wish to kill him".
Tan then walked up to Tuppani and kicked his face twice.
He did it forcefully.
He then put the knife covered in blood on a table, and sat on a chair.
He then waited for the police to arrive.
CCTV footage of the incidents outside the restaurant were also played in court.
Father called daughter to tell her the deed was done
After the stabbing, Tan called his eldest daughter Shyller.
He told her he had stabbed Tuppani thrice.
Shyller, who was crying over the phone, told Tan not to do anything.
Her father replied: "What's done cannot be undone."
Tan also said: "I can't sleep at night. I have done it. I have killed him. Don't cry. I am old already. I am not scared going to jail."
Police arrive to find Tan seated calmly
Police officers arrived shortly to find Tan seated on a chair.
He was calm.
Tan pointed to the weapon on the table before they could say anything.
The knife was a metre away from him.
Tan said: "The knife is there."
He pointed at Tuppani and said: "That's my son-in-law."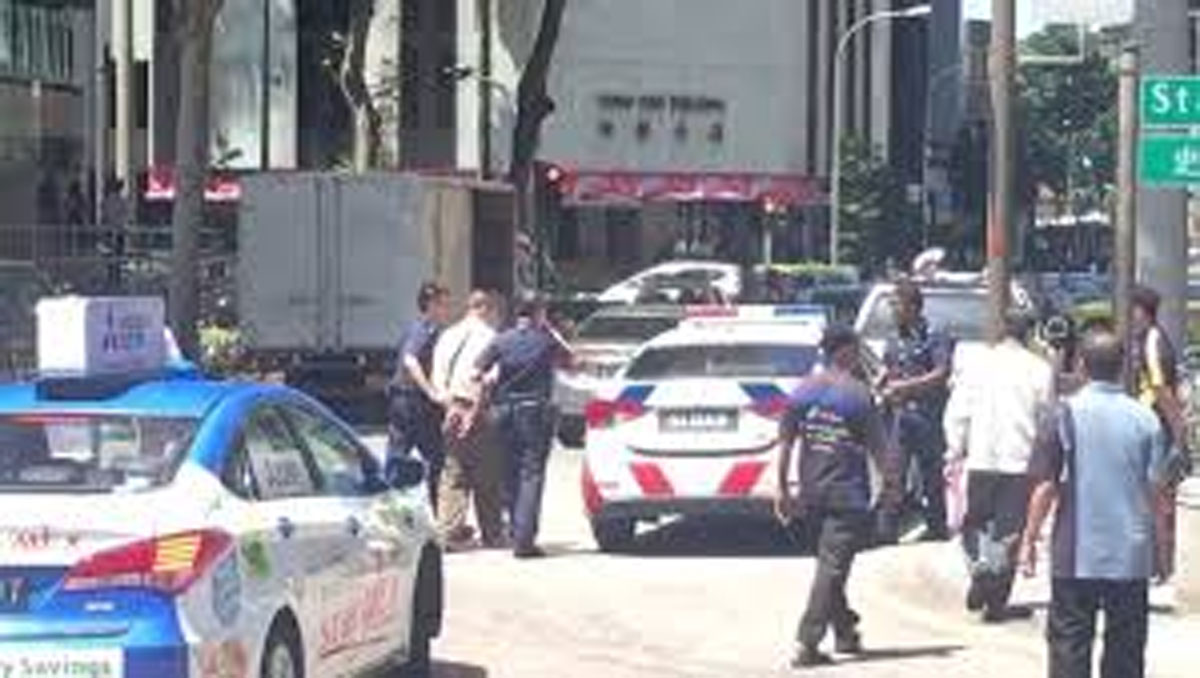 Victim pronounced dead
Tuppani was lying in a pool of blood, and was unresponsive.
He was sent to Singapore General Hospital and as pronounced dead at about 2.15pm.
Father-in-law confessed to crime in police car
In the police car on the way to the Police Cantonment Complex, an officer asked Tan why the stabbing occurred.
Tan said he was unhappy with how Tuppani mistreated his daughter.
Tan also said he had approached Tuppani a few times since April 2017 to sort things out, but nothing changed.
Tan was initially charged with murder.
It was subsequently reduced to culpable homicide.
Depression
The downgrading of the charge occurred after it was found that he was suffering from major depressive disorder, also known as clinical depression.
He was also experiencing a major depressive episode at the time of the offence.
He was ruminating overwhelmingly about the well-being of his daughter, the court was told during his trial.
Tan's worries about the well-being of his daughters would have adversely affected his impulse control and judgment at the time of the alleged offence.
It would also have significantly impaired his mental responsibility for the alleged murder, the court heard.
Wife issued short statement following tragedy
Shyller, now 46, issued a short statement two days after the killing then.
The statement said: "This is a double tragedy for the family. Our family has lost a loved one and my beloved father is facing a serious charge.
"You cannot imagine our immense grief, but please try to understand and let us have some peace."
The woman Tuppani was having an affair with reportedly turned up at his funeral attended by family and friends.
The Chinese media subsequently went to town with its coverage of Tuppani's passing.
They reported on his rather public relationship he had with his mistress.
They also found out about his past marital status.
Proceedings in court translated into Hokkien
Tan was brought to court from remand in Changi Prison for the latest hearing, more than three years after the stabbing.
The elderly man appeared slimmer than when he was first arrested.
Family members were present at the trial.
The hearing was translated into Hokkien to him by a court translator.
The prosecution and defence lawyers will next argue on an appropriate sentence before the judge at a later date.
Tan could be jailed for life or up to 20 years, and fined.
He cannot be caned as he is above 50 years old.
Public reactions
Although still shocking, public reaction has been sympathetic towards Tan and opinions towards the elderly man have softened.
Top photo via eyewitnesses
If you like what you read, follow us on Facebook, Instagram, Twitter and Telegram to get the latest updates.