A police report was filed against local social media influencer, Xiaxue, over a 2010 tweet that allegedly contained racist remarks against migrant workers in Singapore.
Reported on July 6
Vignesh Sankar Iyer, 21, told Mothership that he filed the report on Monday (July 6) and filmed an Instagram video whilst doing so.
In the video, Vignesh highlighted some Instagram comments that Xiaxue made regarding Workers' Party (WP) candidate Raeesah Khan on July 5 and 6.
Raeesah is currently under police investigation over two online posts for allegedly promoting enmity between different groups on grounds of religion or race.
Here are screenshots of Xiaxue's posts about Raeesah. The posts are still available on her Instagram account.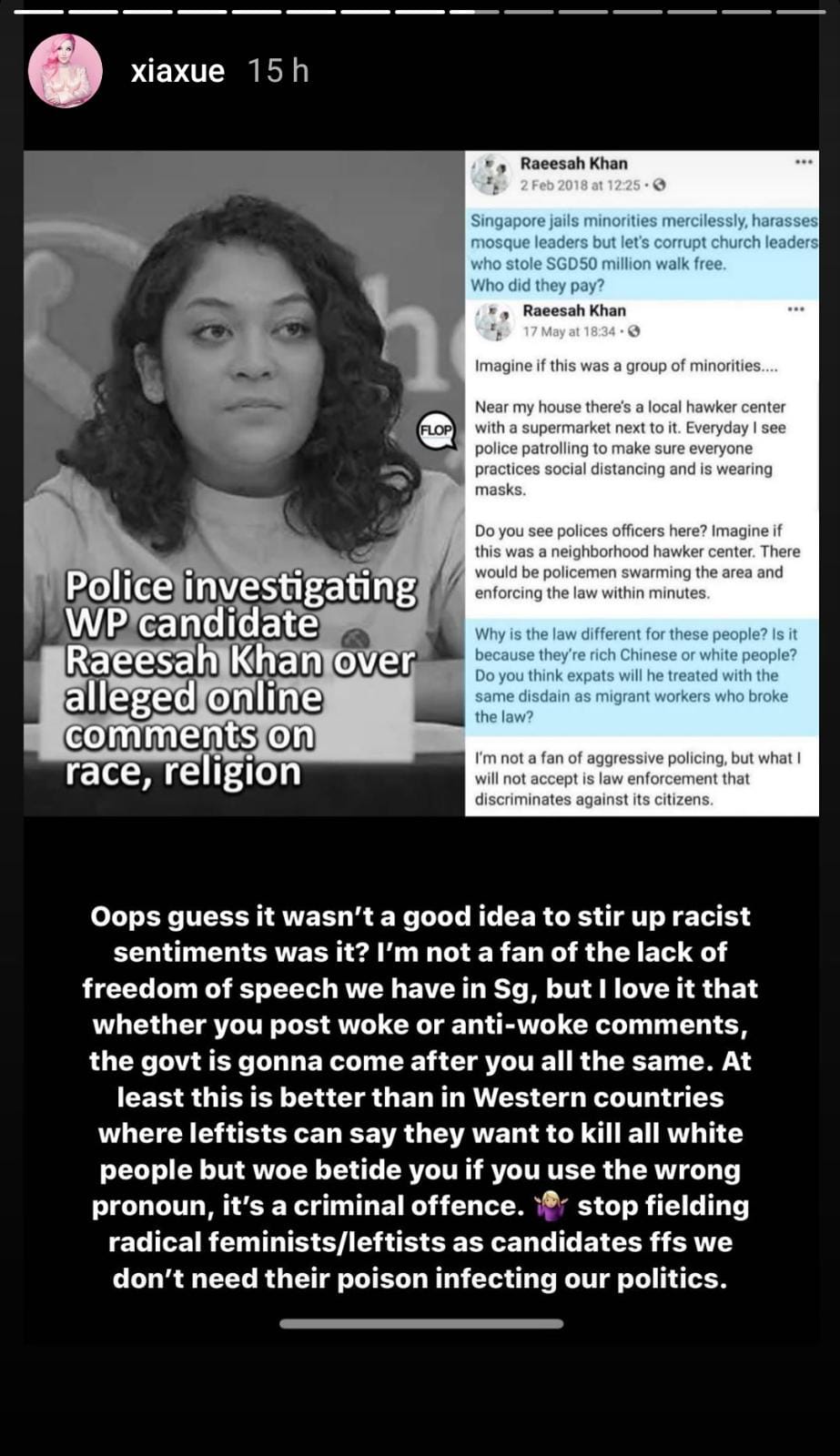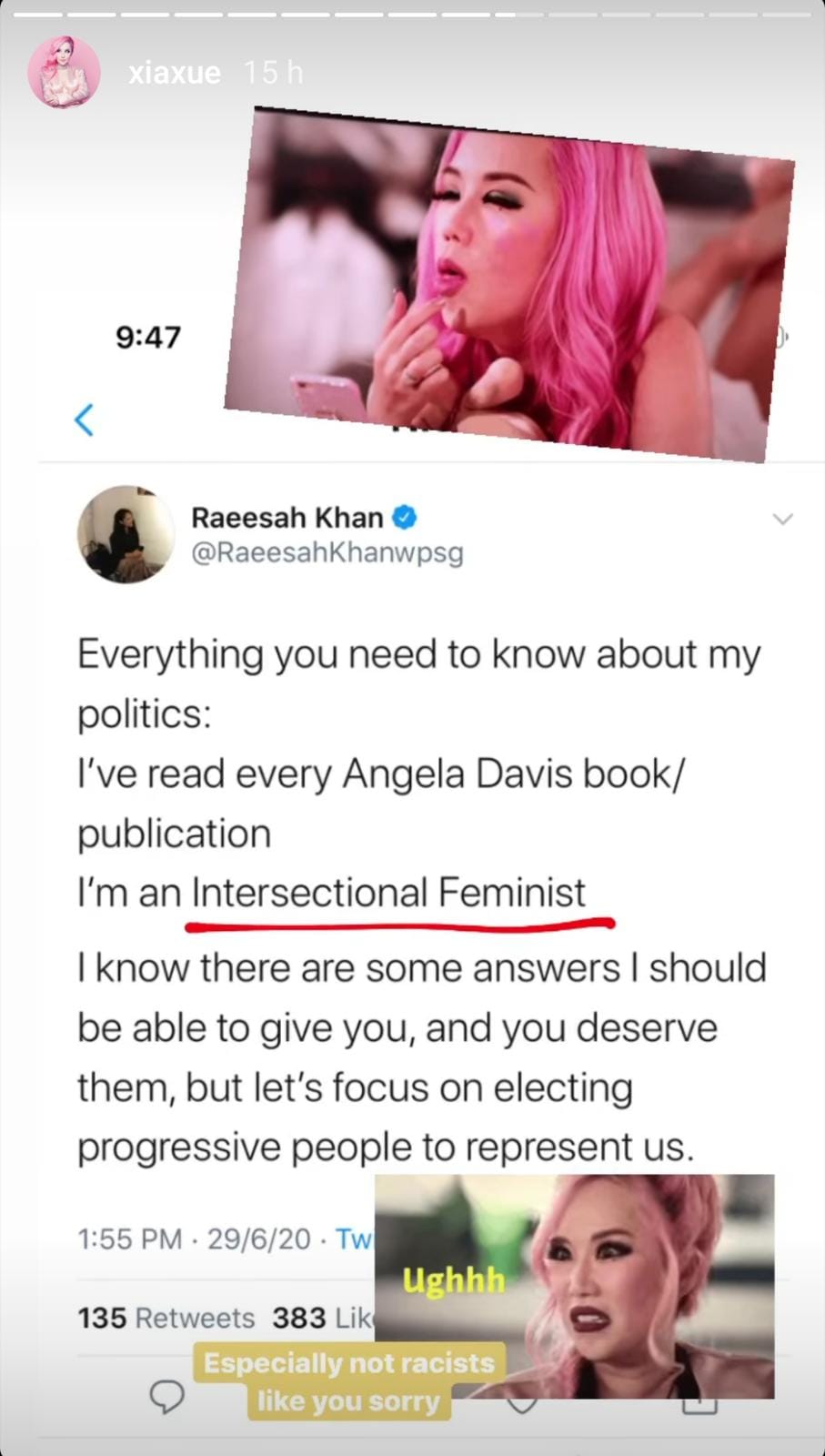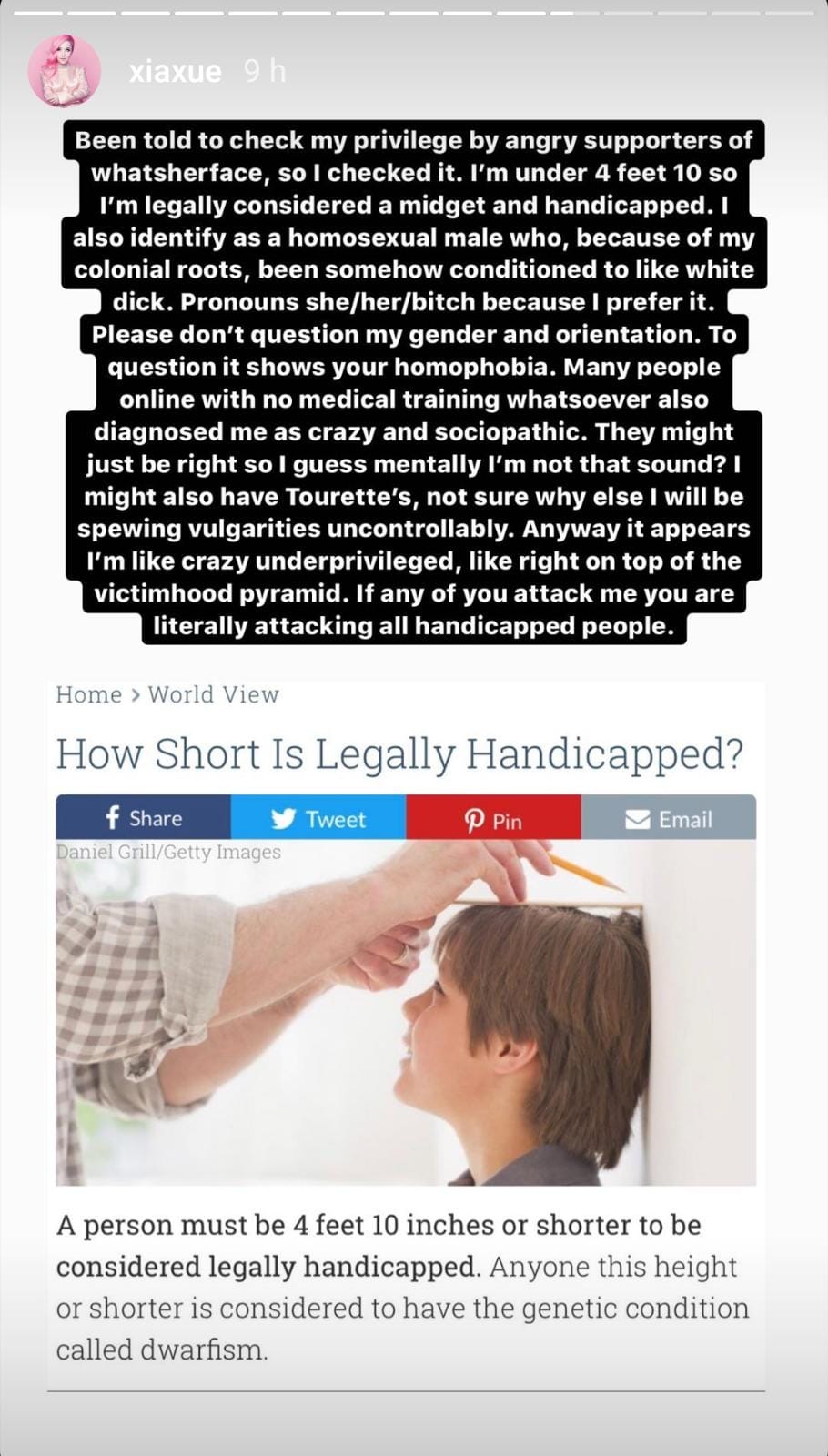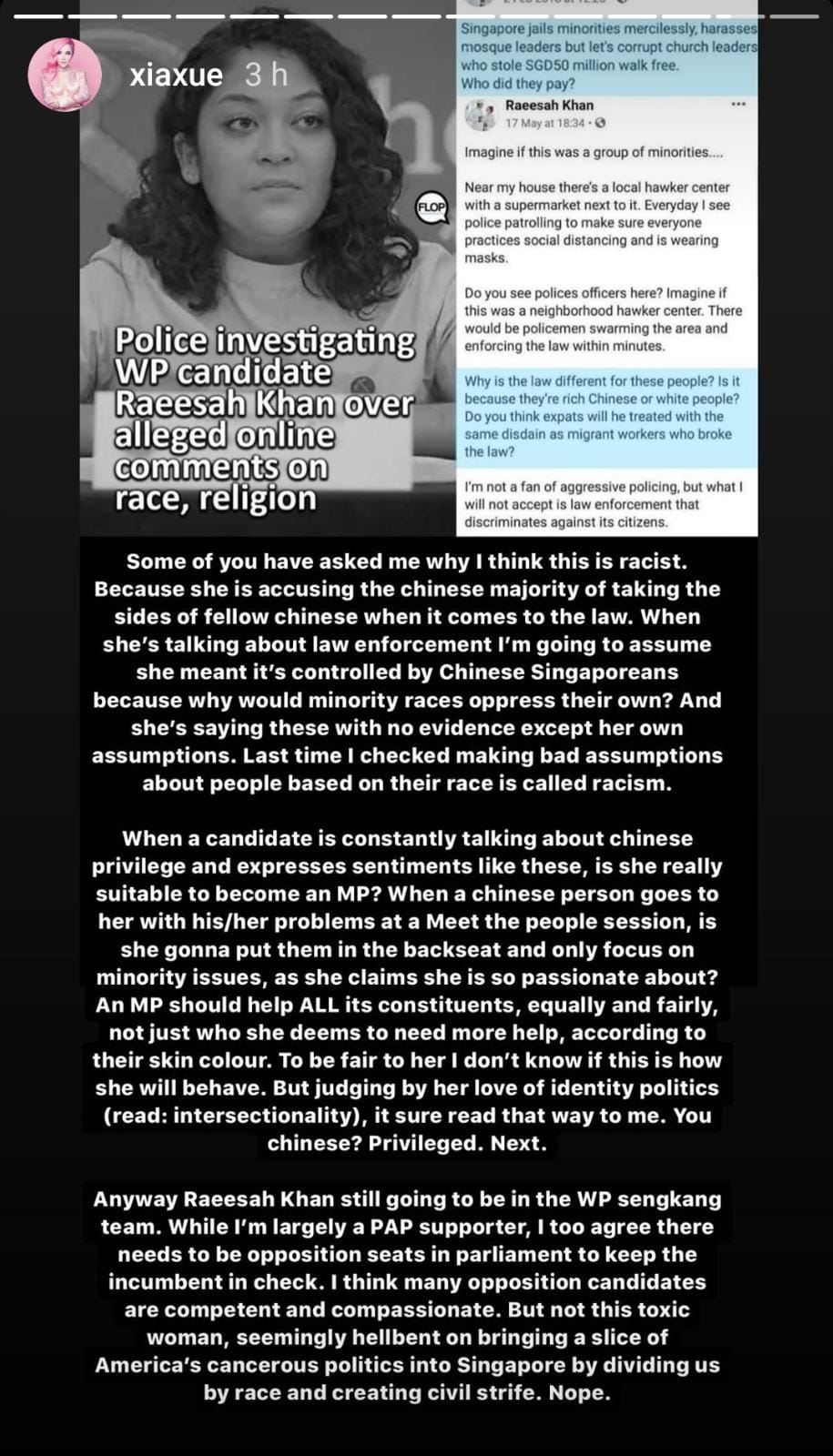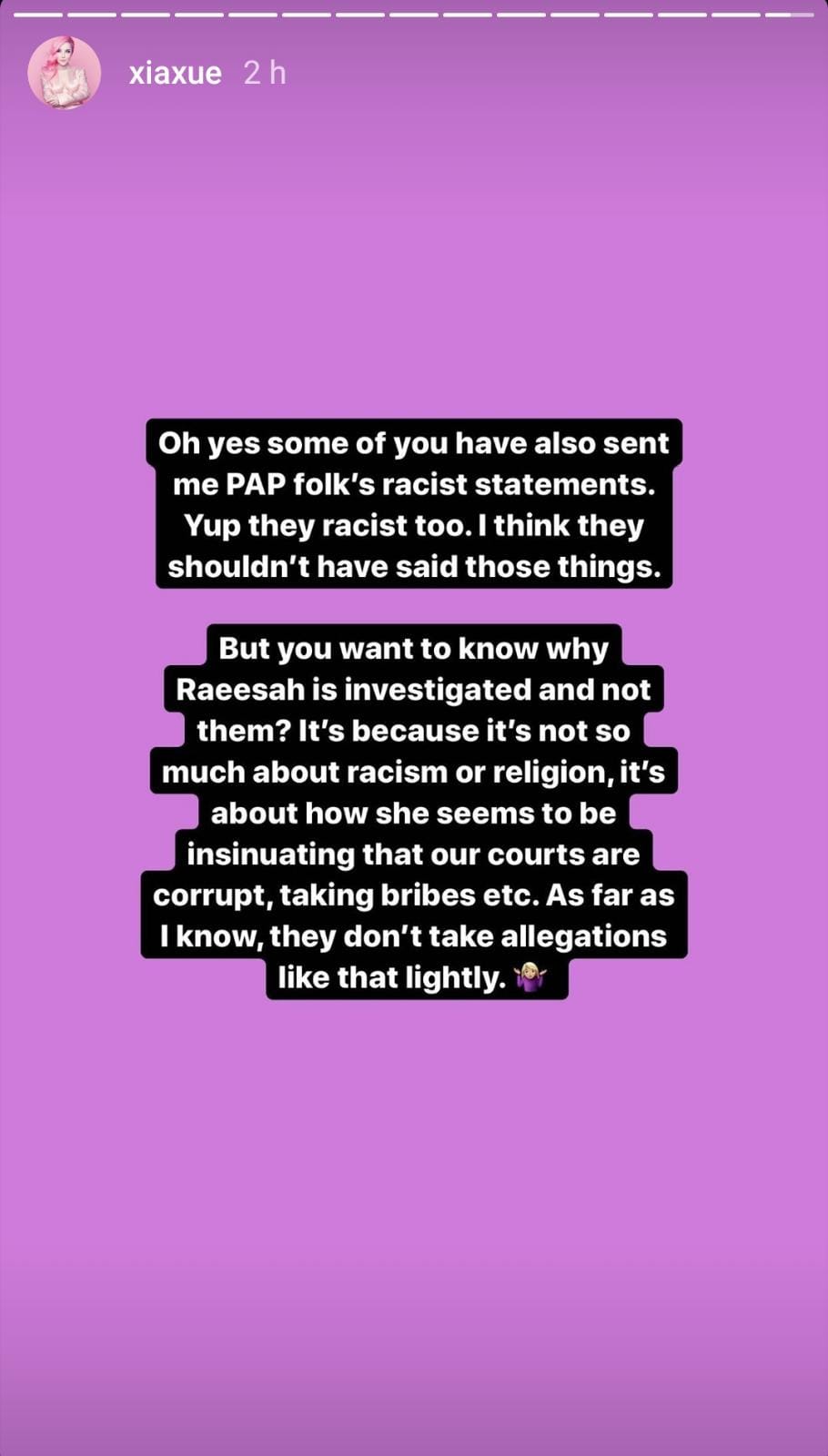 Xiaxue's old tweet allegedly targeting migrant workers
In his video, Vignesh specifically pointed out this sentence that Xiaxue wrote in one of her posts:
"I'm not a fan of the lack of freedom of speech we have in Sg, but I love it that whether you post woke or anti-woke comments, the govt is gonna come after you all the same."
Vignesh subsequently showed a 2010 tweet by Xiaxue that allegedly targeted migrant workers.
Although the tweet in question was featured in his video, it has since been deleted from Xiaxue's Twitter account.
The tweet stated, based on Vignesh's video:
"Coz they molest people and f*** our maids and leer at girls and flood little India!! Yeah I'm stereotyping, but f*** u if u say its not true."
He then filed an online police report over the tweet.
Here's the full police report:
Mothership has reached out to the Singapore Police Force for comment.
Singaporeans angered
Vignesh's video has since gone viral, garnering over 200,000 views in less than 24 hours.
At around 3:45pm on July 7, "Punish XiaXue" became the number one trend on Twitter in Singapore.

An online petition called 'Punish XiaXue for seditious content' was also created.
As of 10am on July 8, there were over 13,000 signatures.
Xiaxue's response
Xiaxue has responded to the backlash in an Instagram post.
She wrote:
"Harder, I've been a naughty girl. Trending number 1 on twitter? Thanks for fulfilling an attention whore's wishes!! I love this sexy tagline, I'm gonna print it on tshirts and mugs!!"
You can view her full post here:
On July 8, she also uploaded a blog post titled: "Raeesah Khan, GE 2020, and being labeled a Racist".
In the post, she confirmed that a police report was lodged against her and the police had visited her house to get a statement on July 7.
"I'm fine, the police were pretty nice and just asked why I wrote what I wrote etc. It is important to note that once a police report is filed, the police are are obligated to make an investigation. This by no means shows I will be charged.

By instruction of the police, I was told to remove the offending articles but they have more or less gone viral now, so really, there is no point in the deleting."
You can read her full blog post here.
Mothership has also reached out to Xiaxue.
Top images courtesy of Vignesh & via XiaXue's Instagram.
If you like what you read, follow us on Facebook, Instagram, Twitter and Telegram to get the latest updates.