Recycling food waste is one of the ways we can create a more sustainable environment.
Taking this approach to another level, two students from Republic Polytechnic (RP) Diploma in Consumer Behaviour and Research course came up with the idea of turning food waste into an all-vegan alternative to leather.
Named SUSKIN, the project by RP students Wong Sokwei and Ong Kai Lin, recently won the post-secondary category of Samsung's Solve for Tomorrow 2020 competition with their innovation.
The competition encourages students in Singapore to take a closer look at the social issues around them and think about how they can make a meaningful impact on the community.
Tackling the impact of leather industry on the environment
Despite not coming from a science background, Kai Lin and Sokwei were driven by their passion for sustainability to create a sustainable alternative to leather.
After months of experimenting and developing, they managed to turn food waste into textile through biomaterial engineering.
Team representative Sokwei Wong said:
"When my teammate, Kai Lin, and I learnt the impact of the leather industry on our environment, we started looking at how we can create a sustainable, high quality alternative for consumers and promote a circular economy."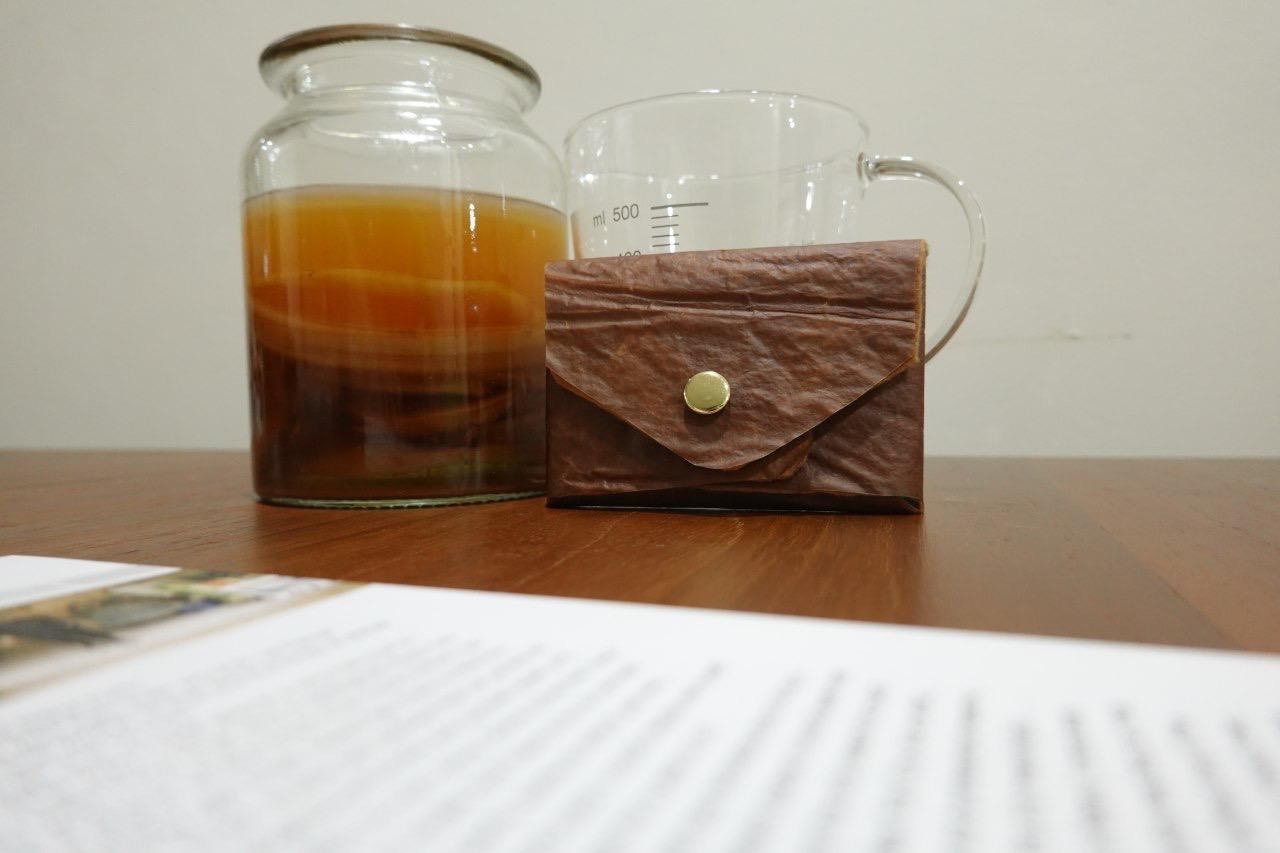 Leather production utilises the waste from the meat industry but it also involves the use of chemicals to convert raw materials into leather. This consumes resources and produces pollutants which are harmful to the environment.
Besides mitigating the impact of the leather industry on the environment, SUSKIN also addresses the growing food waste problem. In 2019, Singapore generated 744,000 tonnes of food waste and only 18 per cent were recycled.
Providing extra aid to help hearing-impaired children learn
In the university category of the competition, JBSamsung's DeafSpeak emerged the winner.
DeafSpeak is a programme designed to help hearing-impaired children in learning and development. National University of Singapore undergraduates Zhang Zhi Yao and Hu Jia Jun want to enable audio-verbal therapists (AVTs) and caretakers to better engage in the child's development.
Their DeafSpeak programme consists of three parts:
a web portal for AVTs to assign tasks and remotely monitor users' learning progress.

a mobile app that provides learning games to sustain motivation and real-time mouth shape correction for speaking.

a motion-activated phonetics activity to improve the vocabulary of hearing-impaired children.
Zhang Zhi Yao, team representative of JBSamsung said the lack of AVTs in Singapore to support hearing-impaired children's development was a motivation for them to develop DeafSpeak.
Their survey of 89 hearing-impaired children and their parents revealed that high-cost of therapy and lack of proper training for parents were some of the factors that hinder the development of hearing-impaired children.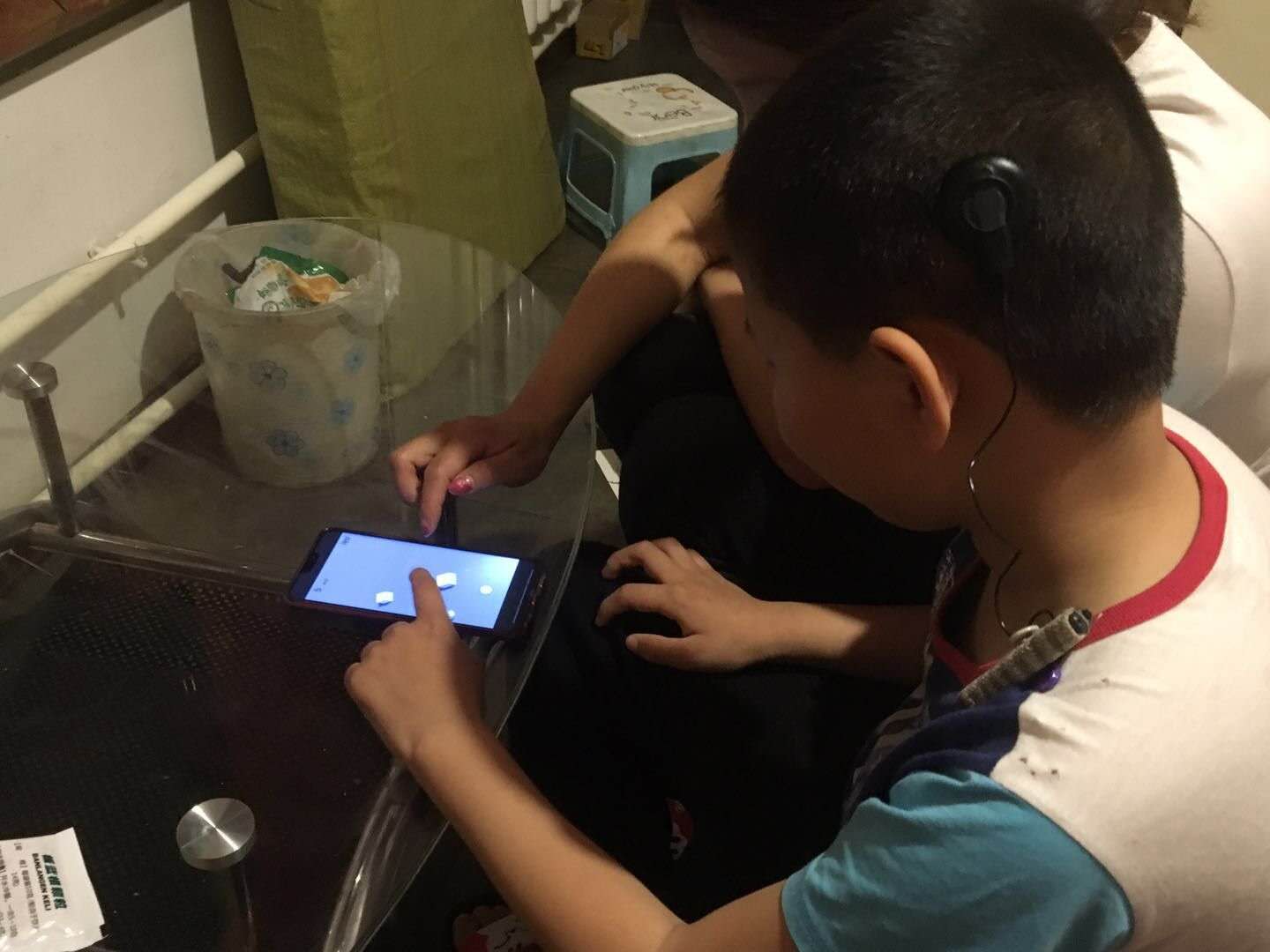 JBSamsung also worked with hearing-impaired children and their caretakers to refine their prototypes.
They aim to create a more level playing field for hearing-impaired children in the future.
Youth making a difference
The virtual grand finale of the competition took place on June 26, 2020. 10 finalist teams – five from each category – pitched their ideas and showcased their prototypes to a panel of seven judges from various industries.
Finalists were judged based on the creativity and feasibility of their ideas, presentation effectiveness, as well as how they were applying STEM knowledge to the challenges in the following themes - environmental sustainability, health and wellbeing, active ageing, and inclusive, harmonious society.
Through programmes such as Solve for Tomorrow, Samsung is empowering Gen Zs to innovate and develop society-changing solutions in a new technology-driven future.
Such programmes identify and provide youths with the education and platform to address big social and environmental challenges.
Eugene Goh, President of Samsung Electronics Singapore, said this year's competition showed that youths are passionate about the societal and environmental challenges in Singapore.
"In these ambivalent times, it is ever important that we think out of the box to innovate fast and solve real-world issues. By challenging contestants to solve societal problems through technology, we aim to spark innovative thinking among our next generation of leaders."
Top photo courtesy of SUSKIN.
This sponsored post by Samsung made the writer look towards the future.
If you like what you read, follow us on Facebook, Instagram, Twitter and Telegram to get the latest updates.