You may have heard that Pedra Branca island, 44km away from Singapore's mainland, is considered part of East Coast GRC.
But another island is also considered part of East Coast GRC -- Pulau Ubin.
And Singaporeans do live there. According to a 2013 Straits Times article, there are 38 residents on the island living in rural surroundings.
And at least one candidate this election has made the trip to speak to them.
On July 7, Workers' Party candidate for East Coast GRC Terence Tan shared photos of himself on Pulau Ubin.
Here he is sharing a fist-bump with an older lady.
Tan shared another post where he said he enjoyed meeting residents at Pulau Ubin.A Facebook post by another Terence Tan on the same day (not the same Terence Tan), shared more photos of the candidate's visit to the island, including a shot where he appears to be riding a bicycle. Photographer Edwin Koo also captured several shots of Tan travelling around the island: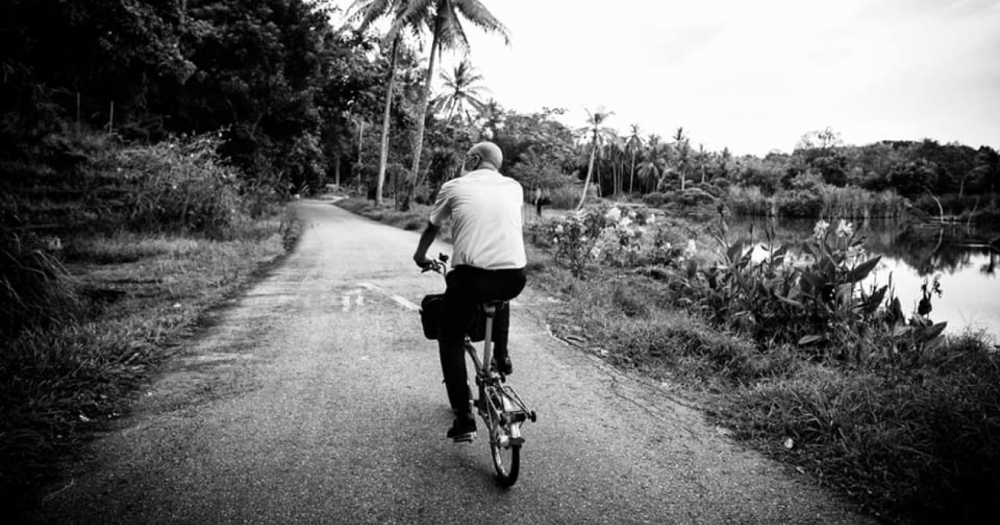 Some Facebook users left messages of appreciation on Tan's post: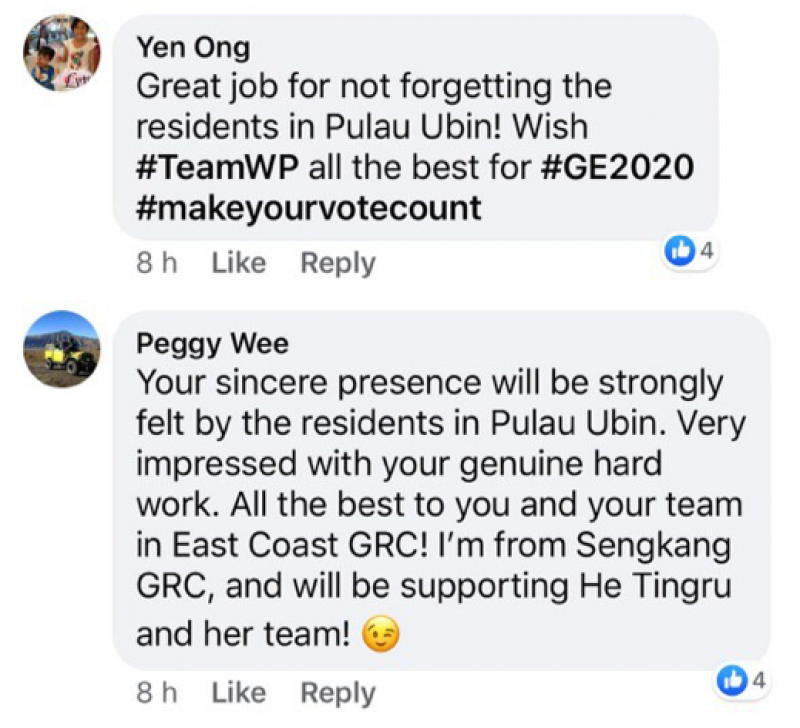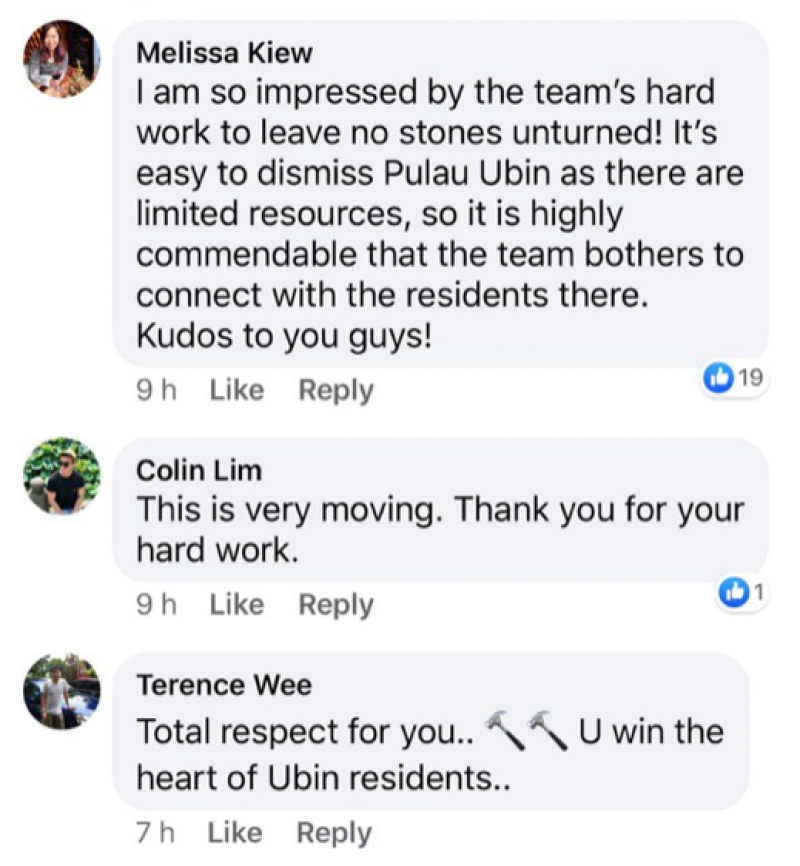 Related stories:
Top image from Terence Tan's Facebook page and Edwin Koo via Terence Tan's Facebook page.
If you like what you read, follow us on Facebook, Instagram, Twitter and Telegram to get the latest updates.