From traditional Edo architecture to floral decor, Starbucks is known to have many unique stores in Japan.
However, this new store goes beyond just fancy decorations.
It is the first sign language Starbucks store in Japan operated mainly by employees who use sign language to communicate.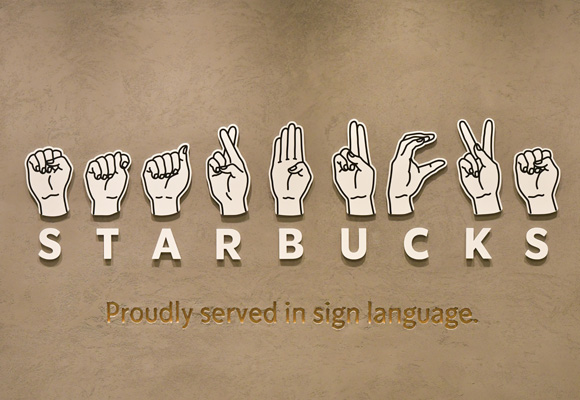 According to Starbucks Japan, this is the fifth sign language store in the world, with two in Malaysia, one in China, and one in the United States.
Takafumi Mizuguchi, CEO of Starbucks Coffee Japan, stated that the concept of the store is "Infinite Possibilities."
He described the store as a place where their partners and customers with hearing disabilities can be themselves.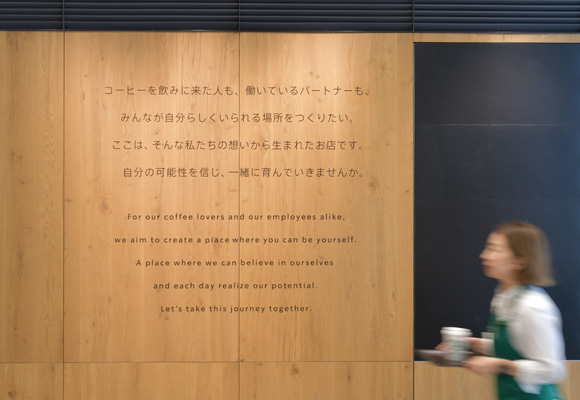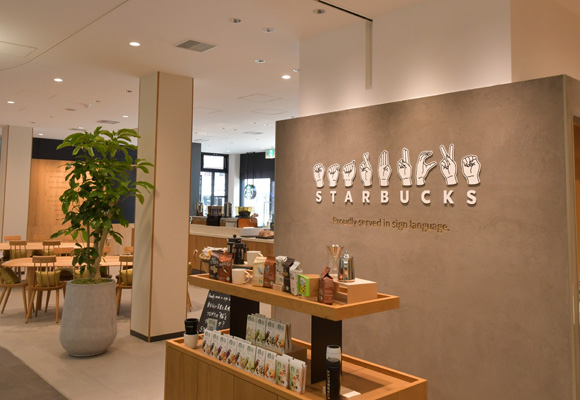 He also hoped that anyone who visits the store will be able to gain new awareness.
Mainly communicate through signing, writing, and pointing
To order, customers can either point at the menu or write it out.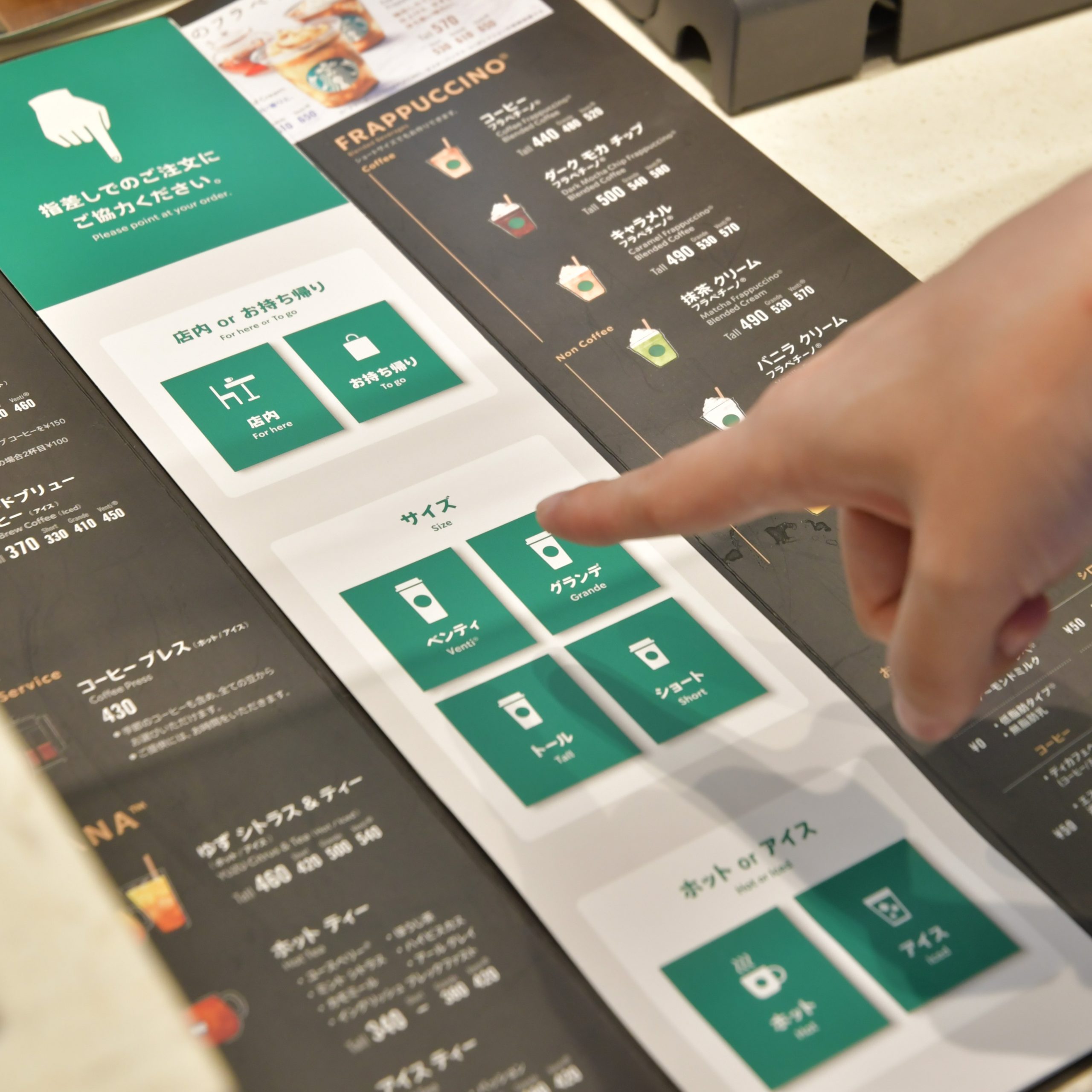 They can also speak into a tablet which will translate their words into text.
However, if you'd like to learn how to sign some simple words, the store also provides digital screens of basic greetings in sign language.
These screens also show the queue numbers for orders, as well as the corresponding hand sign for each number.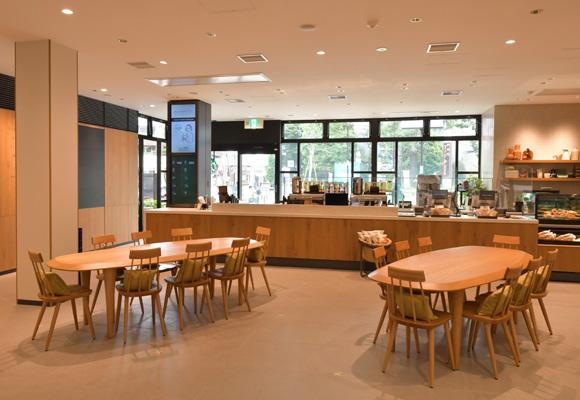 Sign-language decor
The Starbucks employees also wear aprons with the hand signs for "Starbucks" stitched on, as well as pins that remind customers how they communicate.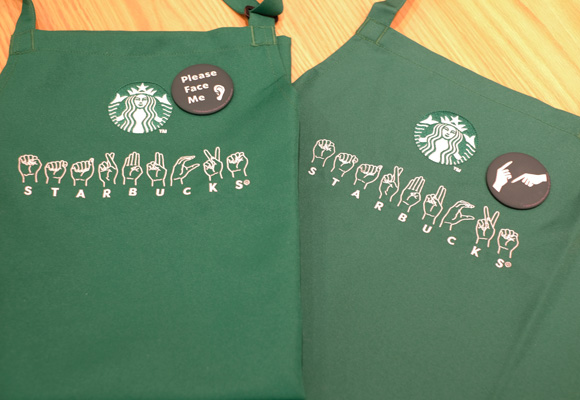 The store also features the artwork of Japanese artist Kado Hidehiko, who had deaf parents.
His works usually feature sign language as motifs, as well as pop illustrations of sign language animals.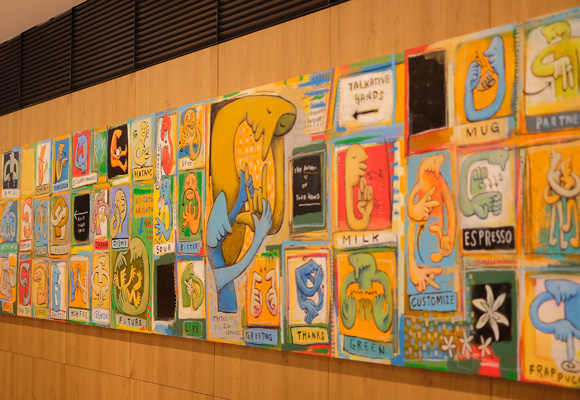 Covid-19 safety measures
However, due to the current Covid-19 pandemic, the store has implemented a few safety measures.
This includes employees wearing transparent masks, which allows customers to read their lips and facial expressions better.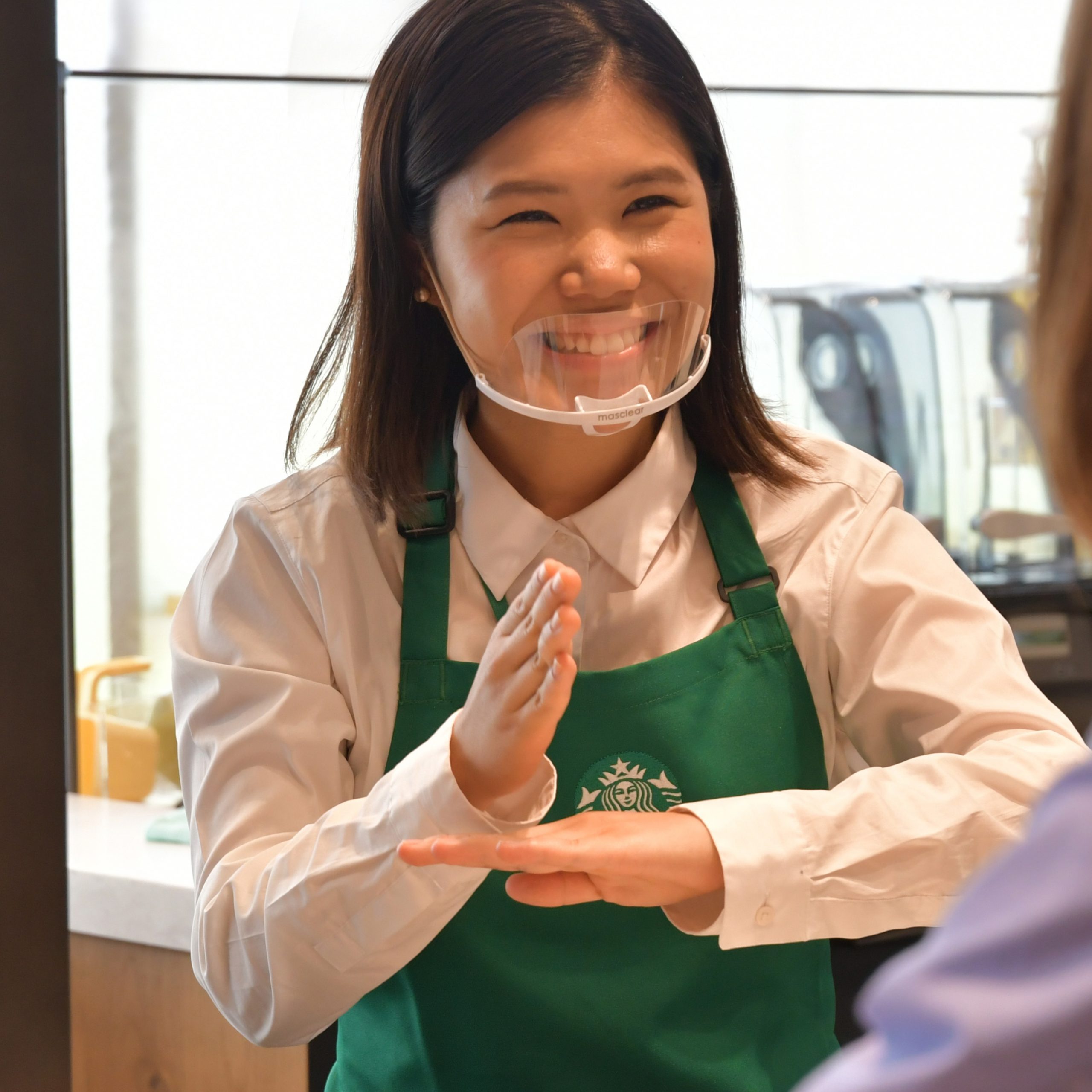 Customers are also issued numbered tickets indicating what time they can enter the store so as to avoid congestion.
The store is also serving takeaway orders only.
Top images from Starbucks Japan's website.
If you like what you read, follow us on Facebook, Instagram, Twitter and Telegram to get the latest updates.