Ever purchased a HDB flat and thought, hey why not turn it into a comic strip? The owner of this Bukit Batok flat did.
Snoopy-themed four-room flat
Local interior designer Absolook Interior Design shared a Snoopy-themed renovation design for a four-room Bukit Batok flat on their Facebook post.
The design was inspired by the comic strip Peanuts by Charles M. Schulz.
The first thing you will notice upon entry is a large Snoopy print greeting you at the door.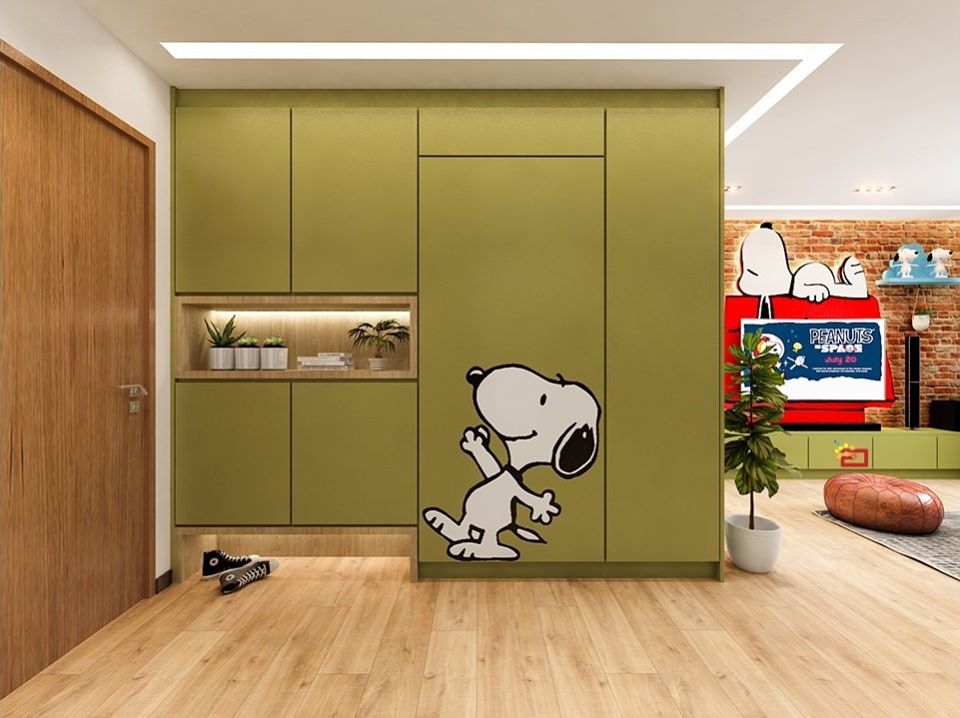 Living room
The living room features a Snoopy-shaped television wall mount and various Snoopy figurines.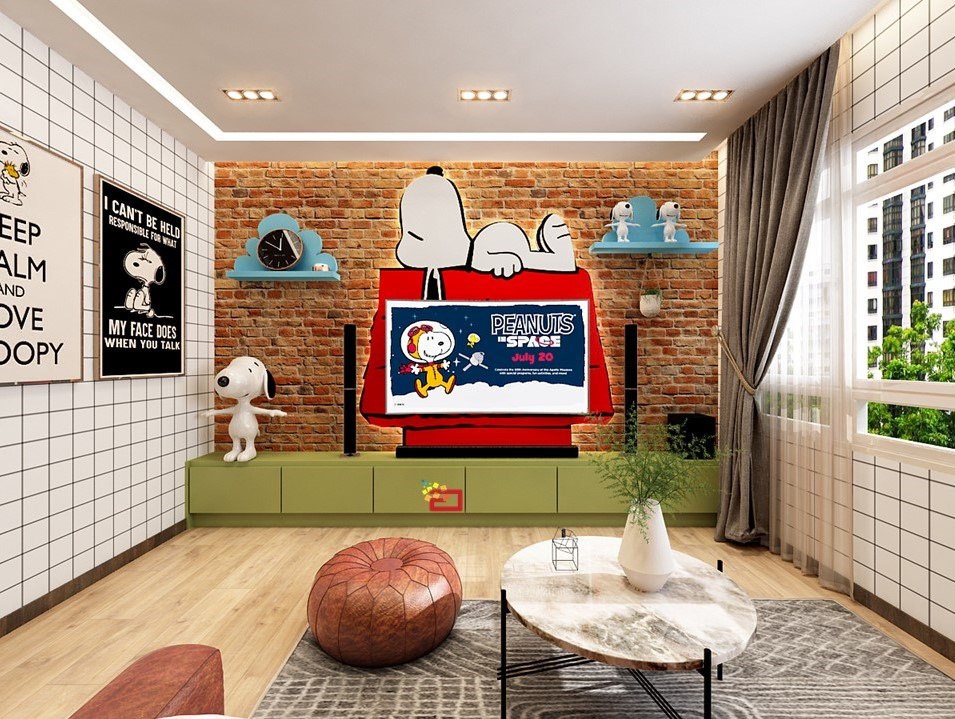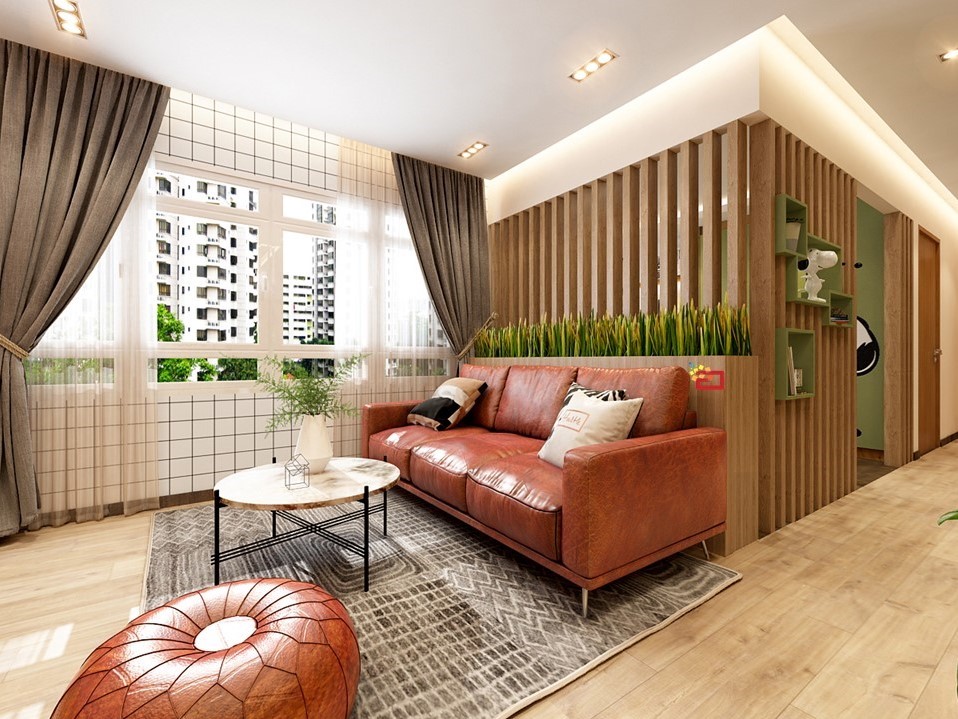 The print on the wall of the dining area features Snoopy as well as other characters from the comic, including Charlie Brown.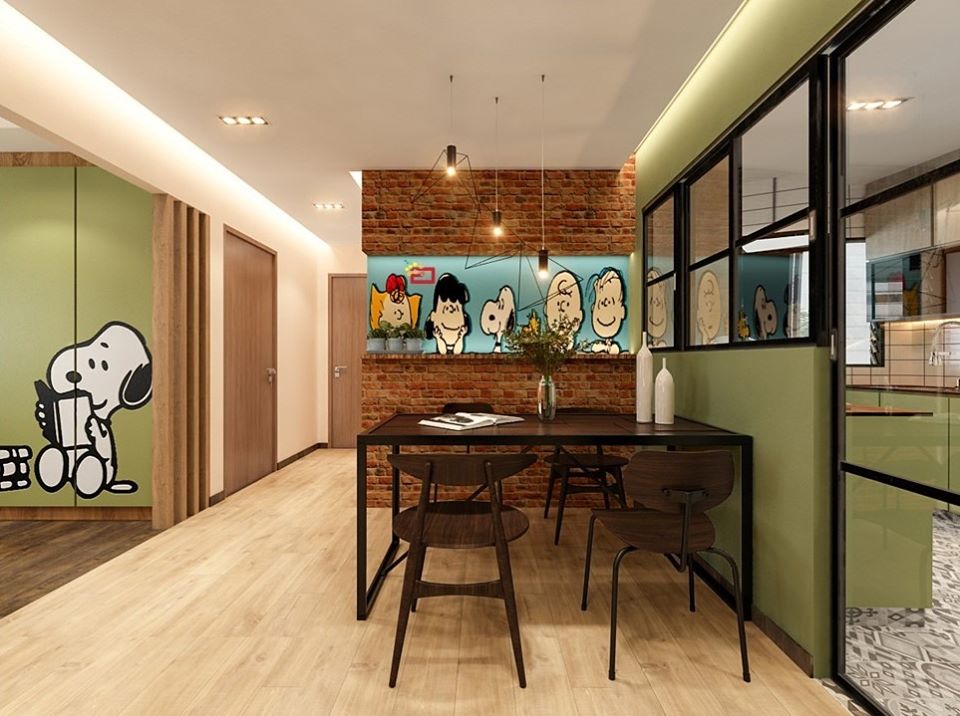 Here's look at the study room: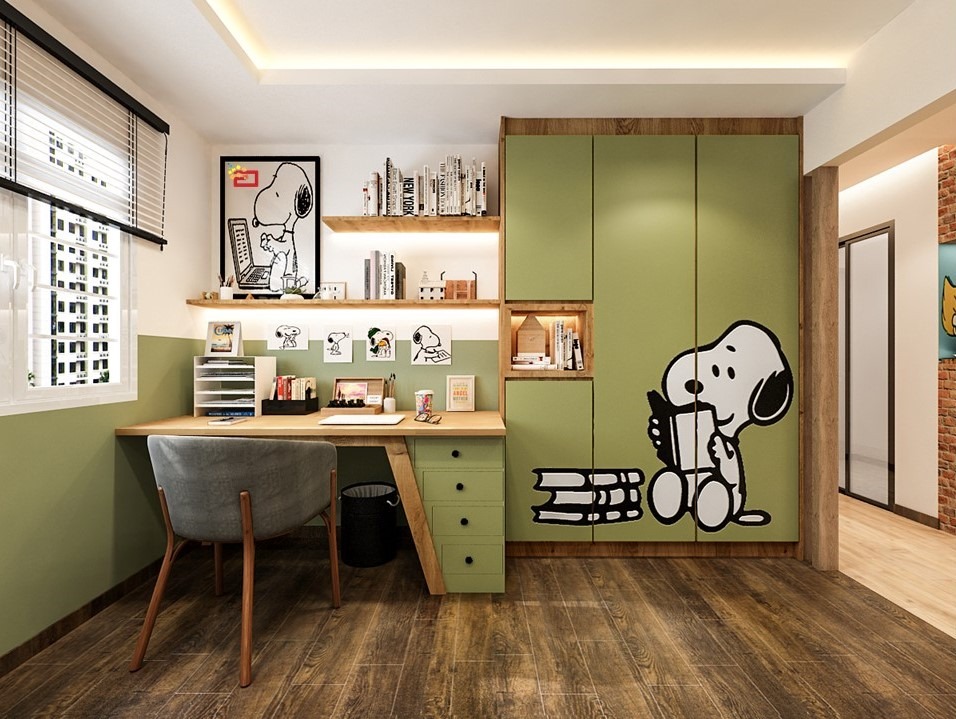 And bedrooms: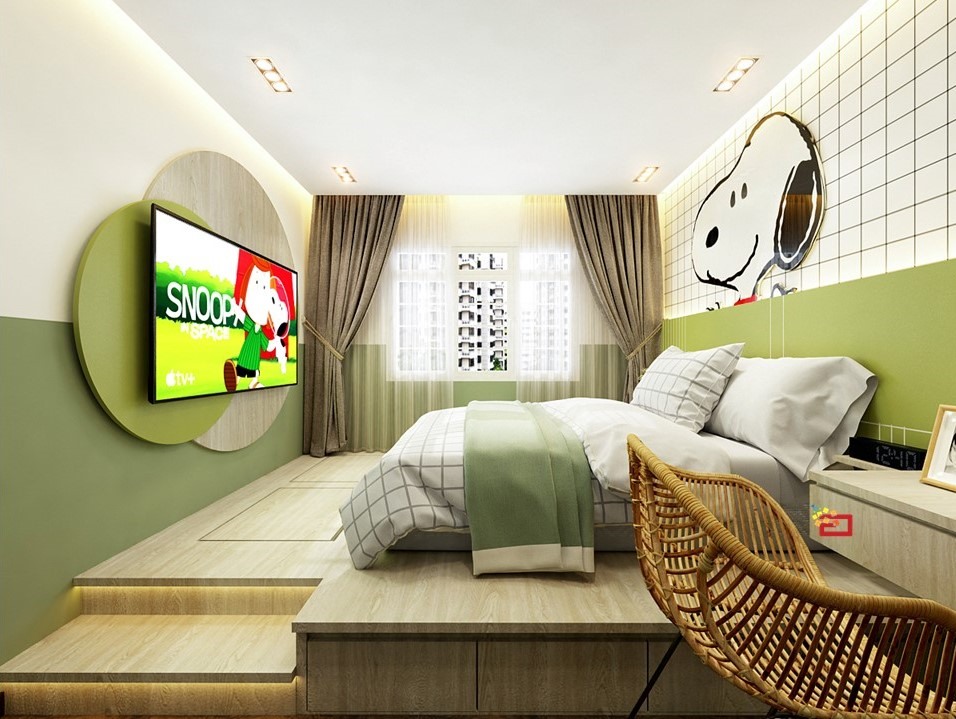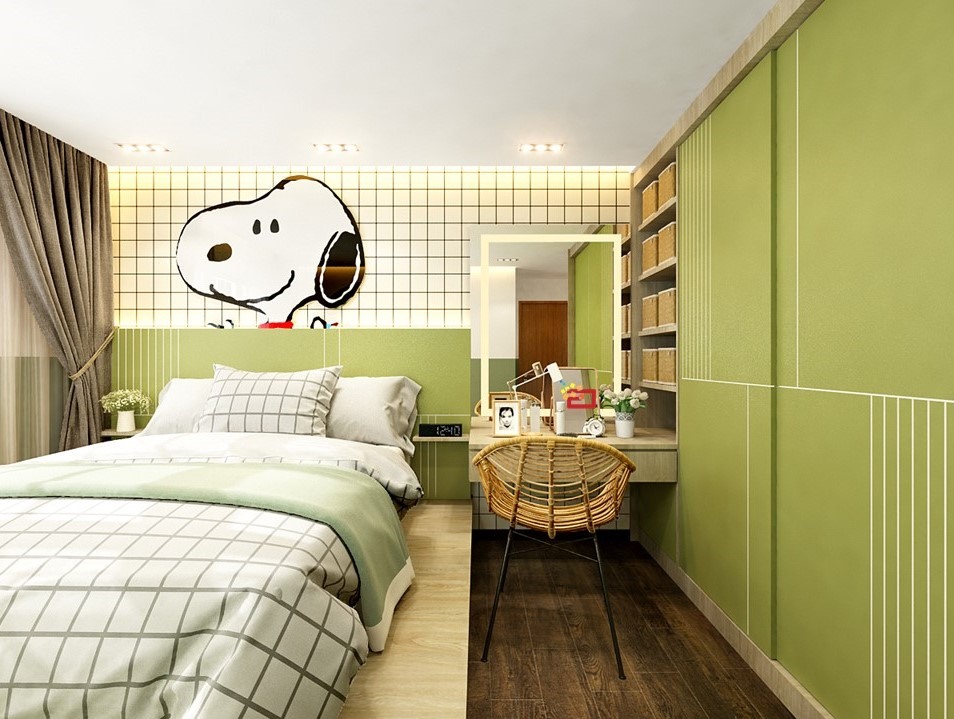 The wall in the guest room is decorated with a Snoopy comic strip and a glass cabinet filled with Snoopy figurines.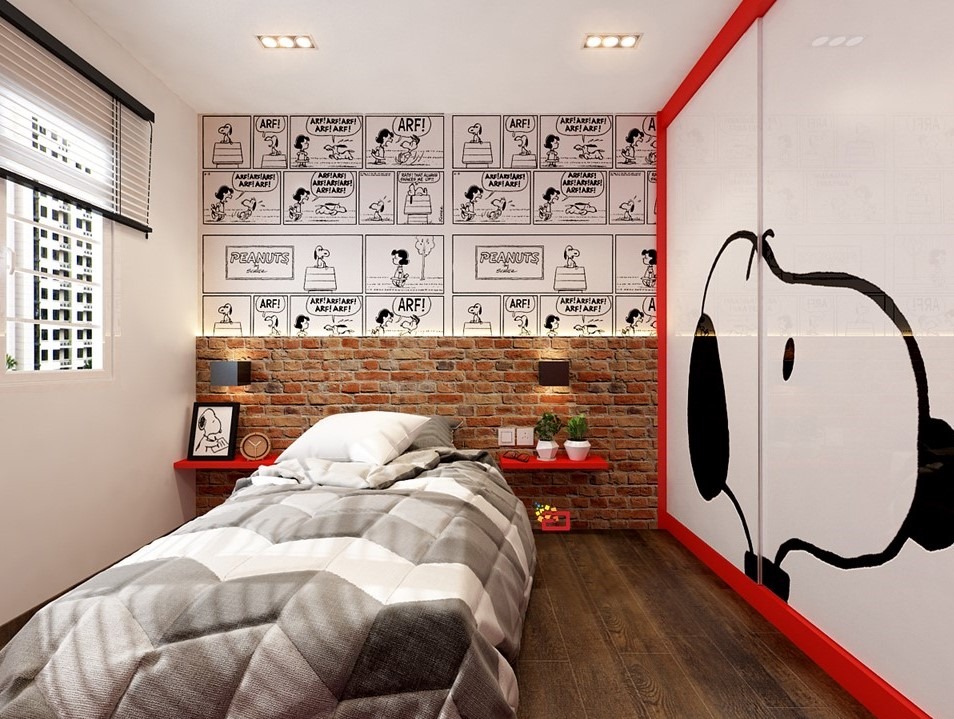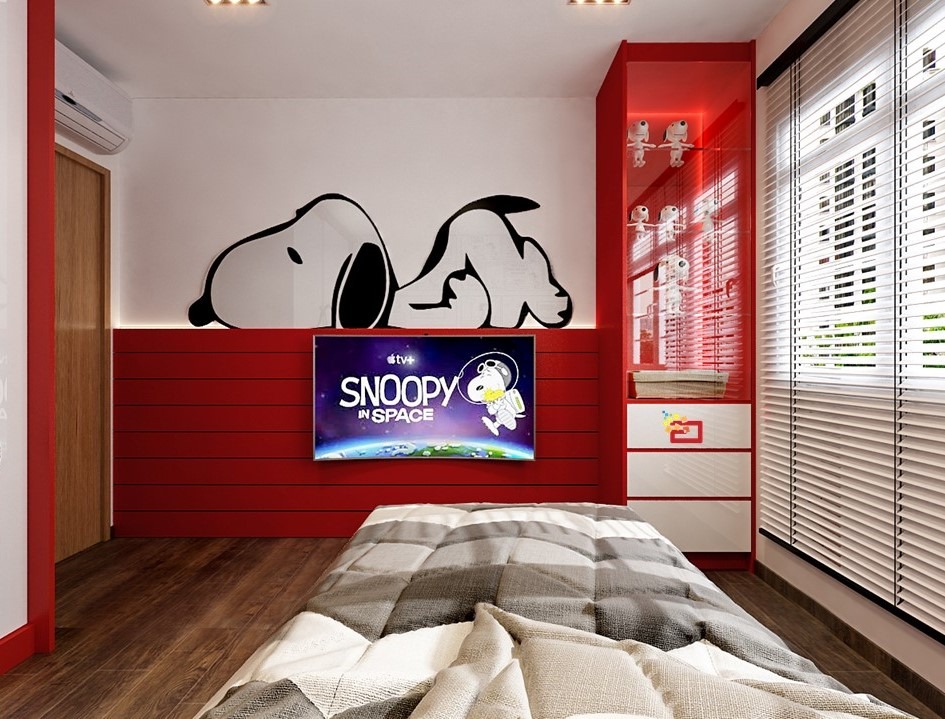 Here is a photo of the kitchen: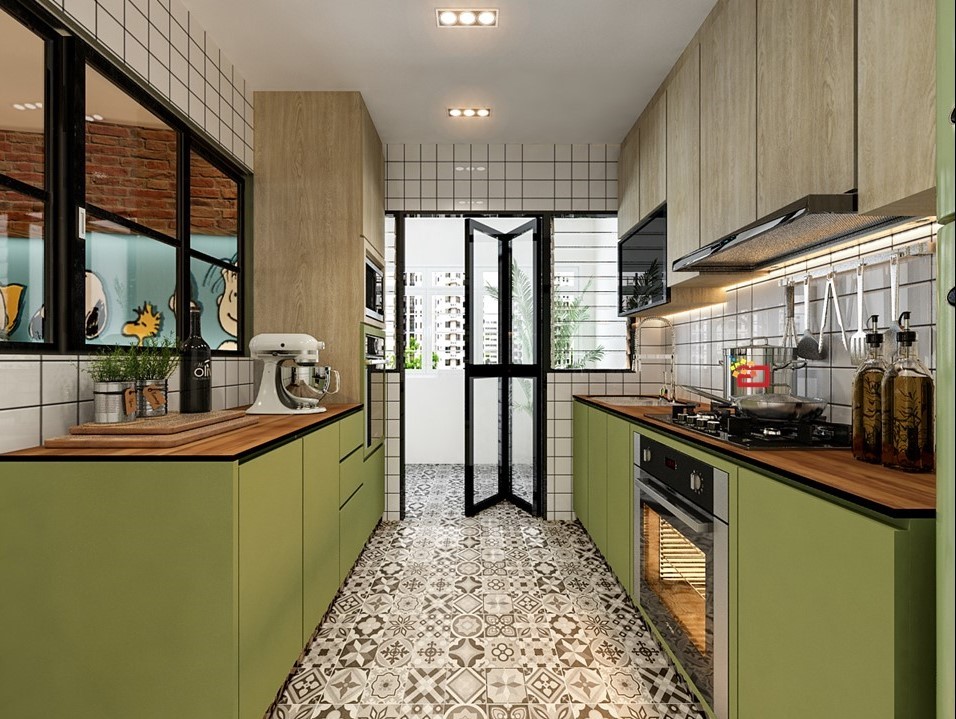 And the layout of the house:
You can view the original post here:
Related article:
Top photo via Absolook Interior Design on Facebook
If you like what you read, follow us on Facebook, Instagram, Twitter and Telegram to get the latest updates.