The Singapore Army is trialling new technology that could help reduce the load of soldiers.
Exoskeleton designed by Canadian defence innovation company
In a video posted to the Singapore Army's Facebook page on July 1, a soldier was seen donning an exoskeleton atop his army uniform as part of the "Exoskeleton Trial".
In response to media queries, MINDEF stated that the Singapore Army is "constantly looking for ways to enhance the performance of our soldiers" and the exoskeleton technology is on example the Centre of Excellence for Soldier Performance (CESP) is currently studying.
From the logo on the exoskeleton, it appears the equipment is designed by Mawashi Science and Technology, a Canadian defence innovation company.
The exoskeleton, in particular, is called the Ultralight Passive Ruggedised Integrated Soldier Exoskeleton (UPRISE) Tactical Exoskeleton.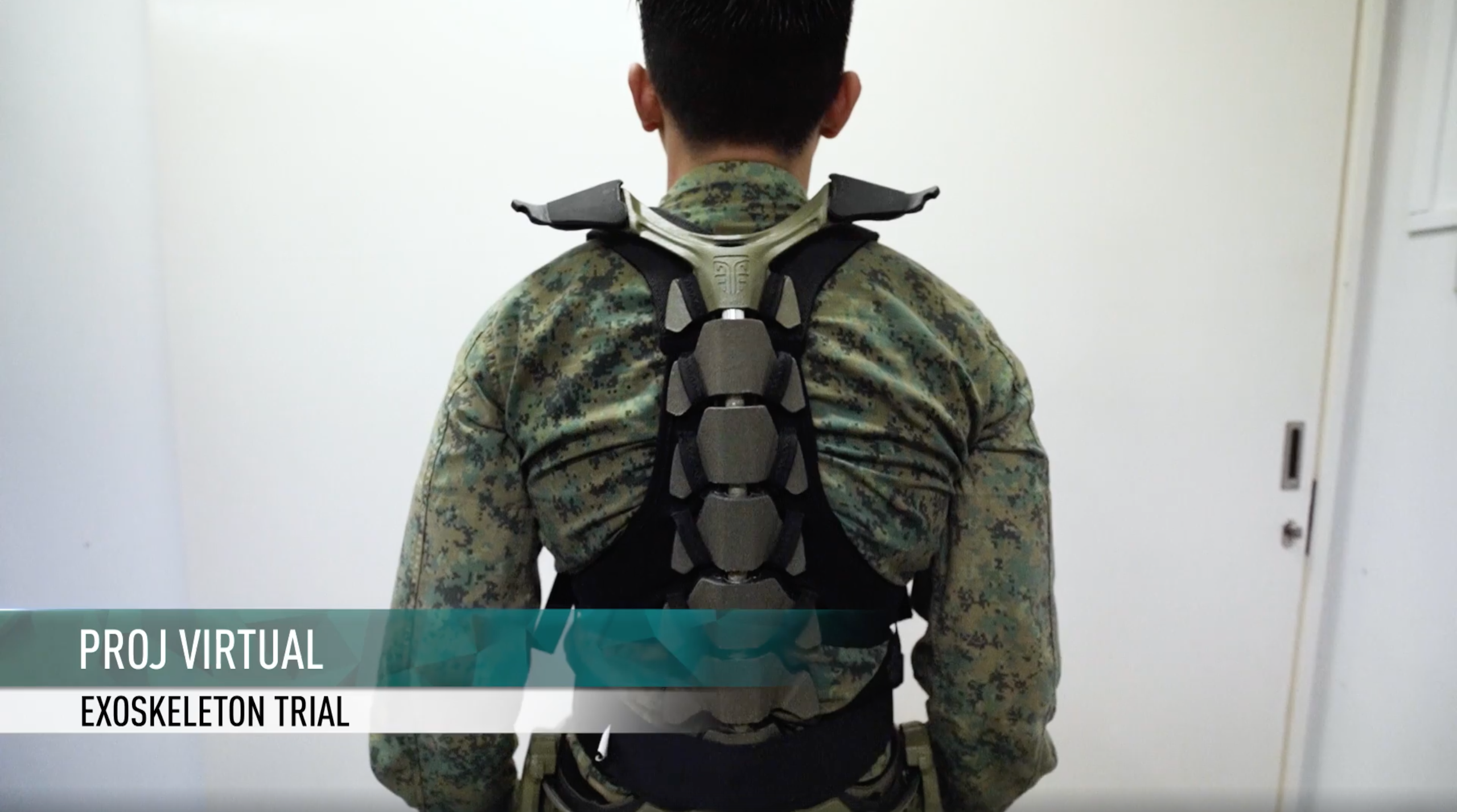 Reduces load stress of soldiers
The UPRISE is a passive system without batteries, consisting of a flexible spine, sliding belt, and fully articulated legs.
It is made of titanium and boasts an "ultralight design" which does not hamper the soldier's mobility.
Here's what the full system looks like.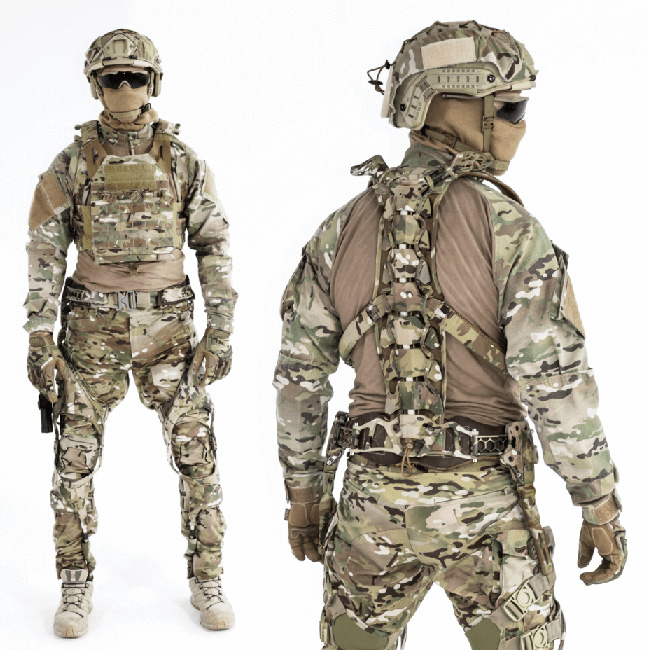 UPRISE helps reduce the burden of equipment and heavy loads that soldiers carry, by transferring 50 to 80 per cent of the load carried on the shoulders to the ground.
Aside from reducing musculoskeletal stress when soldiers carry heavy loads, it also reduces the discomfort experienced.
It also helps to decrease soldiers' fatigue and stress on the leg joints.
The equipment is inspired by sumo wrestlers as scientists at Mawashi observed how the wrestlers can carry a body weight of close to 200kg.
In the Singapore Army video, soldiers in full combat gear including rifle were seen testing the system by walking on a treadmill.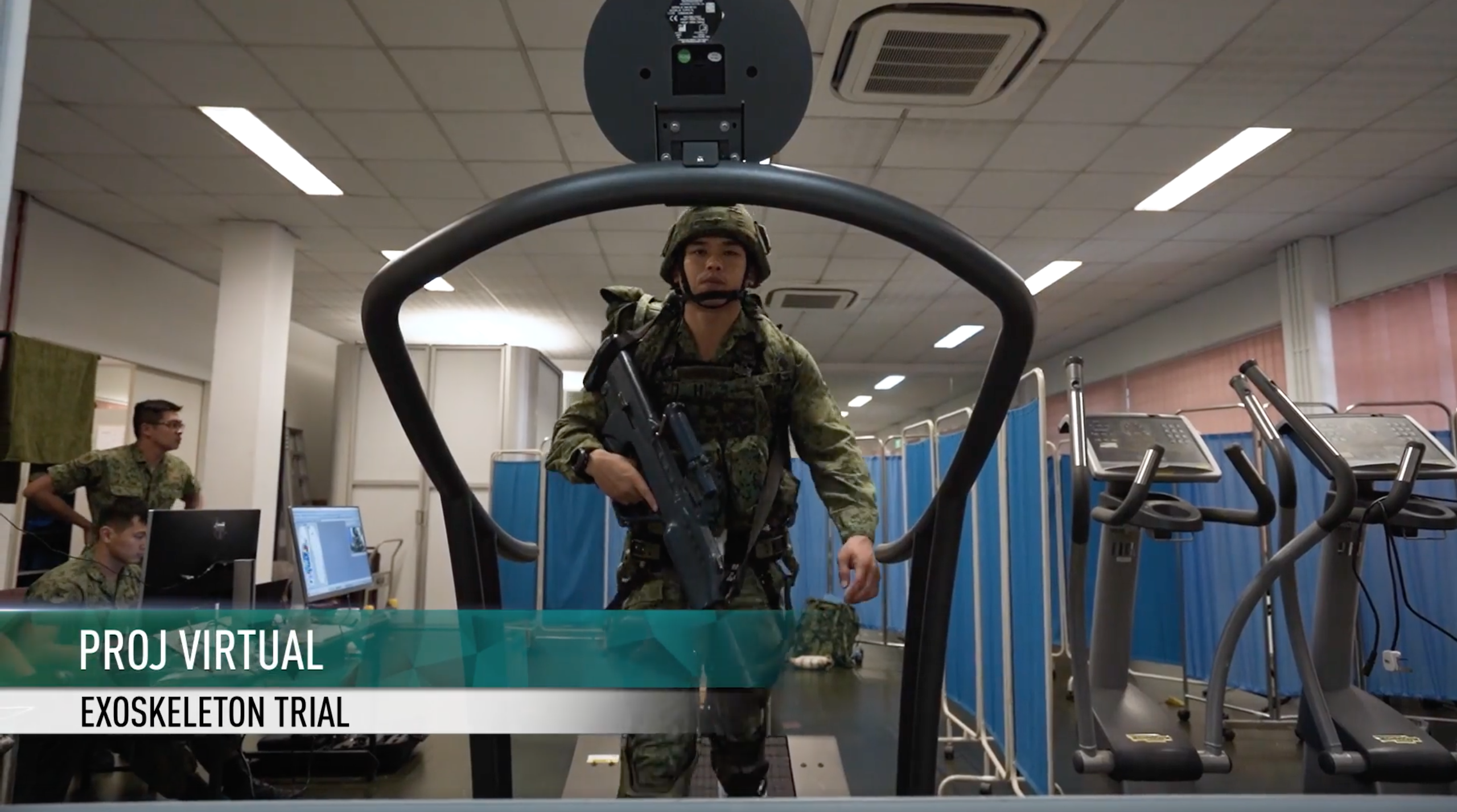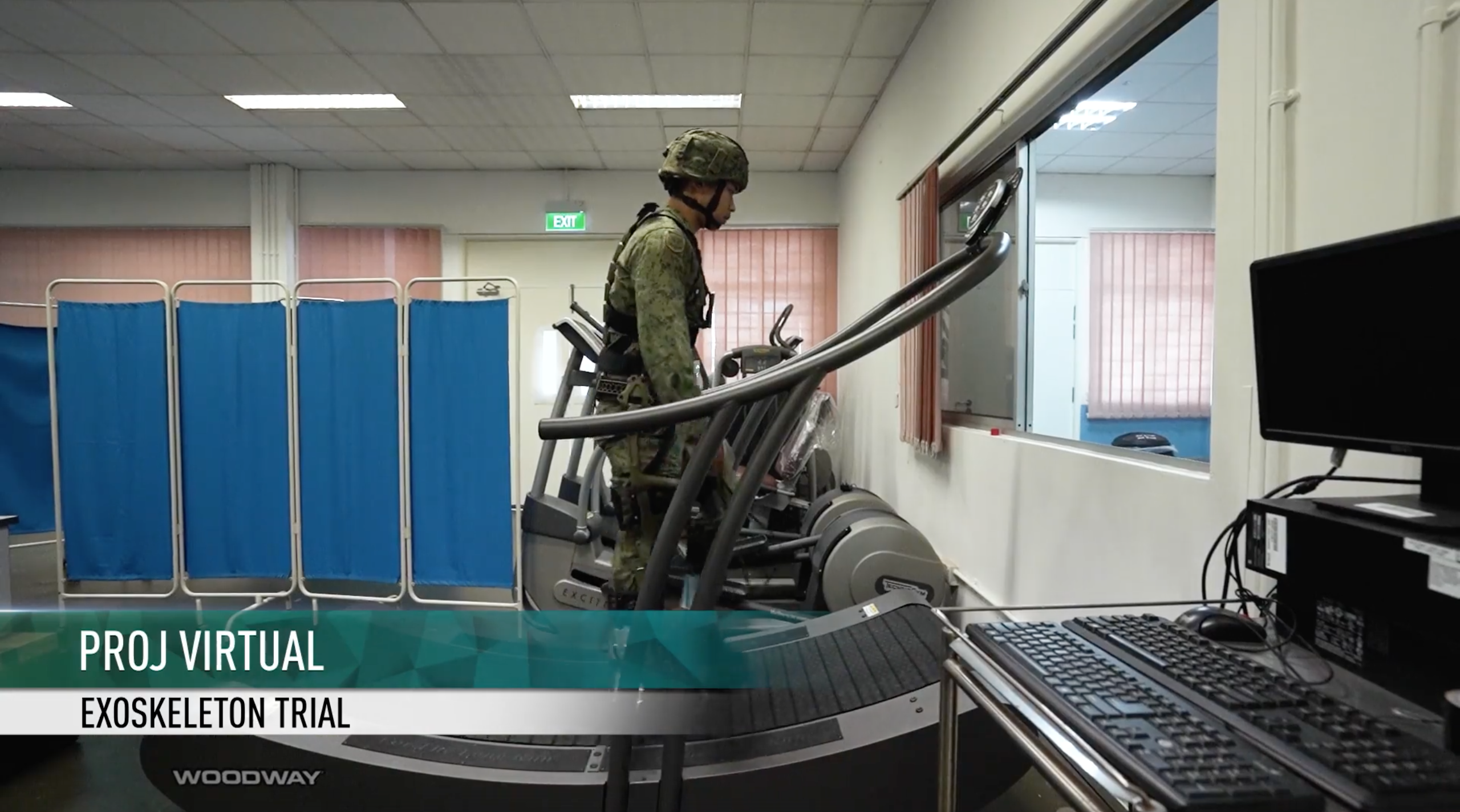 "Very, very expensive"
A 2018 article stated that Mawashi was working with various countries like the U.S., Australia, France and Singapore on this technology.
Shephard media's defence writer, Chen Chuanren, told CNA that UPRISE might be more useful for the Singapore Army as it could help offset the fatigue experienced in tropical, humid climates.
However, it is unlikely that UPRISE will be distributed to all soldiers here as a standard-issue item.
Instead, Chen told CNA that it's more probable it will be issued to soldiers that carry out heavy lifting over long distances, such as those in anti-tank infantry and special forces.
Although it is not stated on the Mawashi website how much each UPRISE system costs, Chen stated that it is "very, very expensive".
Top photo from The Singapore Army / FB
If you like what you read, follow us on Facebook, Instagram, Twitter and Telegram to get the latest updates.