In the early hours of June 30, 2020, Shirwin Eu — sat in the driver's seat of his vehicle — came to a sudden realisation.
"Halfway through my midnight shift, I thought 'Eh? F**k, today is the nomination day is it?" he recounted to Mothership.
Not wanting to oversleep and miss the 11am to 12pm time slot for filing his nomination, the 37-year-old Grab driver decided to work through the night and into the morning; "Of course, win-win I get to make money," he said.
When Eu finally reached the nomination centre at Kong Hwa School later that day, he wasn't allowed in.
"This year, they're a bit stricter," he told the media on the day itself, dressed in the same white polo he'd worn while driving his Grab shift, and a bright pink hat that he'd bought just before heading to the school ("I always like to wear a cap — that's my political image.").
Bizarrely, Eu had shown up by himself, intending to contest in the five-seat Marine Parade GRC.
Regular election season fixture
For keen observers of Singapore politics, this came as no surprise.
Over the last five years, Eu's appearance on nomination day has become something of a peculiar election season calendar event; if there's an election happening, you can be sure there will be a Shirwin Eu sighting.
His first attempt was in the 2015 General Election when he was unfortunately disqualified from contesting in Bukit Panjang SMC because he did not have the 10 signatories that the Elections Department required of prospective candidates.
"I didn't do my homework enough," said Eu, explaining his administrative shortcoming.
"That's not my style. I don't believe in doing homework. I don't believe in doing research."
From there, things only got wilder.
The Bukit Batok SMC by-election of 2016 saw Eu turn up at the nomination centre, this time without any paperwork at all.
Then in 2017's Presidential Election — reserved for members of the Malay community — Eu thought he'd try anyway.
He was turned away on both occasions.
The man, the family, the lifestyle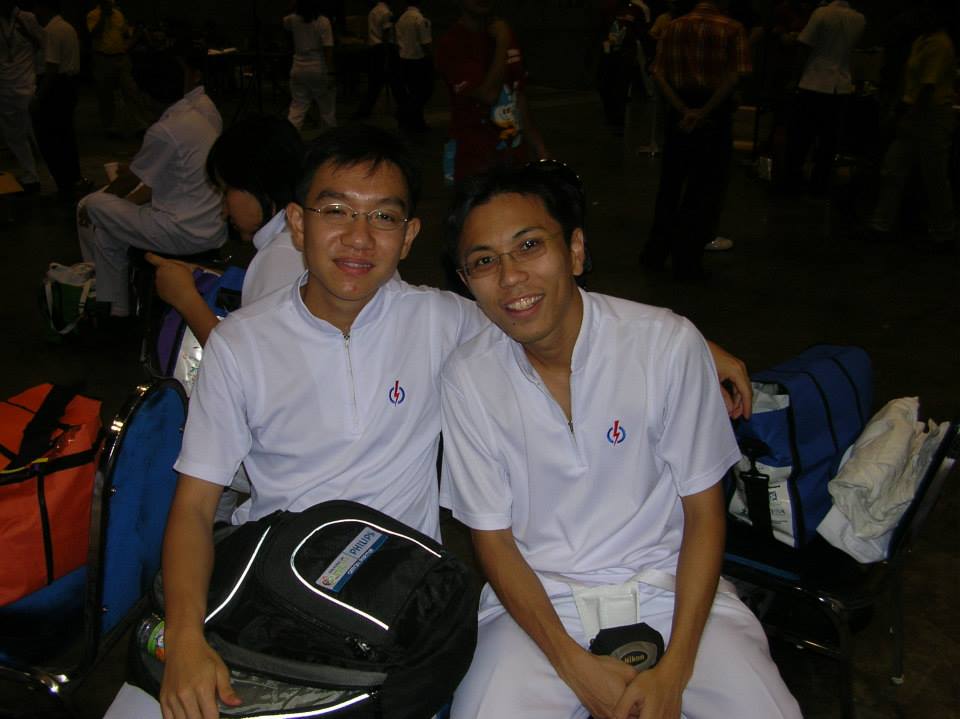 A big admirer of the late Lee Kuan Yew, Eu's involvement in politics began at an early age with the PAP's youth wing, the Young PAP. He was also an active participant in grassroots activities and subsequently, with the labour union.
"I really wanted to train myself to be the next prime minister," he said laughing.
"I mean, I think not really going hard on it, but I always thought I have a chance to progress. I thought I want to climb the ranks as well, to be somebody."
Around 2005, Eu started working at the Civil Aviation Authority of Singapore (CAAS), though this was where his affinity for the government and the ruling party started to wane.
Having read extensively about Singapore's founding prime minister, Eu came to feel that Lee's grand vision was not being carried out by those who had received the baton.
"Maybe because there were other agendas, maybe because we are just not competent enough?" he mused aloud.
Growing disillusionment saw Eu leave CAAS in 2013, before he found work as a freelance consultant for the Consumer Association of Singapore (CASE). Eventually, assignments stopped coming in, and Eu took to private-hire driving.
These days, to make ends meet, he's started a second job as a Covid-19 swabber.
Eu and his wife Hsiao Kee live in a colonial-style terraced house in Seletar, with their 5-year-old daughter, Sage. Hsiao Kee's 12-year-old son from a previous relationship, Reyes, stays with his biological father most days of the week.
In the backyard, Eu showed us their homegrown vegetables and the greenhouse that his father-in-law helped to build, while Sage introduced us to Panda, the family's pet rabbit.
The family maintains a vegan diet and are big subscribers to naturopathy, an alternative form of medicine that emphasises the body's natural ability to heal itself and views many modern medical treatments — such as vaccinations — with suspicion.
"We feel very restricted," said Hsiao Kee explaining how regulations, Singapore's educational curriculum, and societal norms make it hard for the family to adhere to their naturopathic convictions.
"Even when we go out, on the road when we're driving and when you're out, the people that we speak to and all that — everything is just one-way traffic. I feel very suppressed."
Additionally, the couple tell me their lifestyle and their home has proven financially unsustainable and they rely to a certain extent on help from their parents.
Ultimately, both Eu and his wife agree that the solution to this might be to leave the country, with Malaysia a possible destination.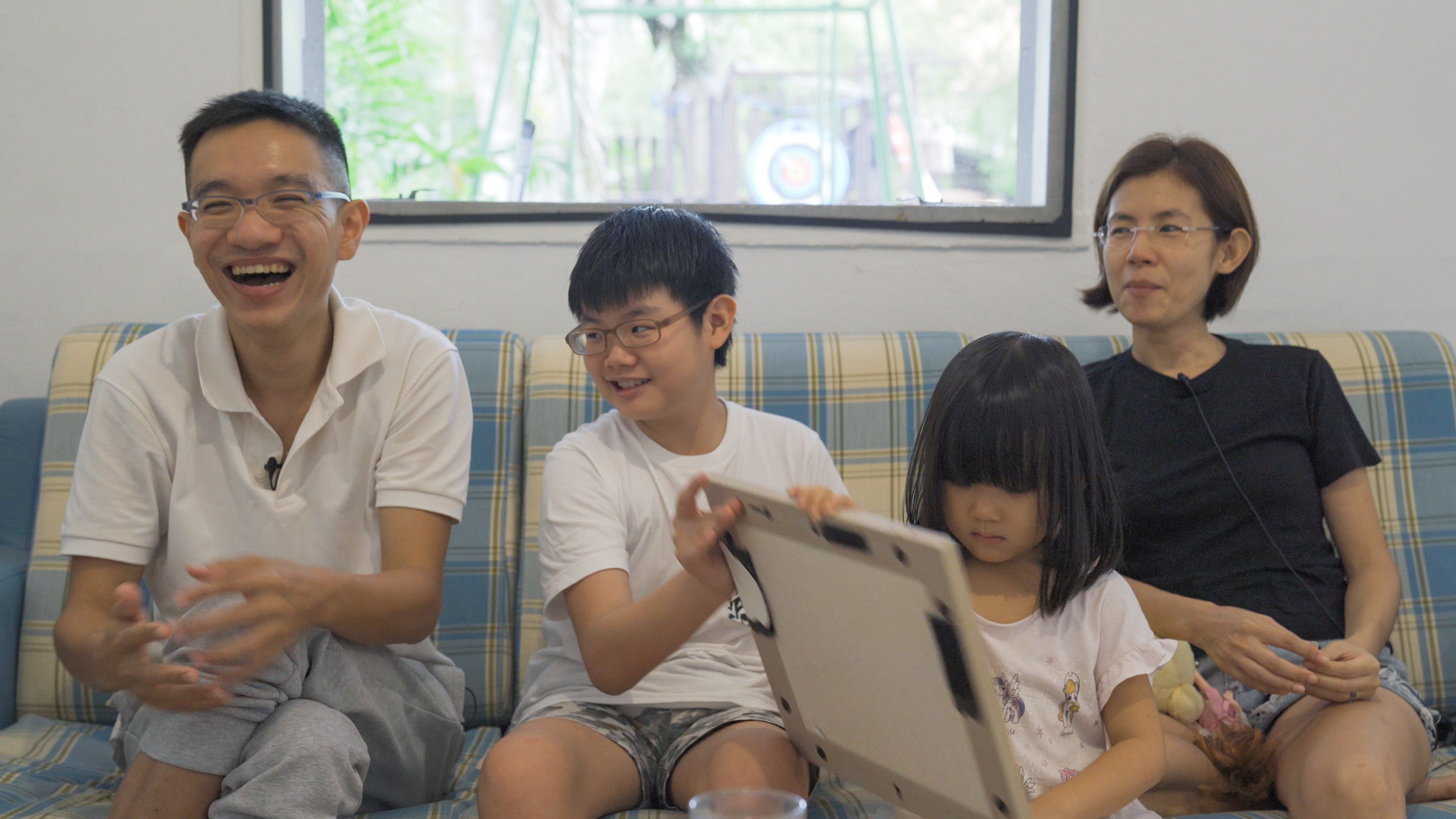 Playing by the rules
The struggle to live out this alternative lifestyle seems to inform Eu's own thinking about Singaporean society and he often referred back to it when talking about his frustration with the country's rigidity.
Singaporeans, he explained, are too happy to follow the defined path without asking any questions.
In contrast, Eu holds in great esteem the United States, "because, it's like, you can discuss everything, anything under the sun."
One example of Singapore's intolerance for alternate viewpoints, Eu said, was the prosecution of Amos Yee — whom Eu counts as a friend and a motivating factor for his GE2015 attempt.
Five days after the death of Lee Kuan Yew, Yee uploaded a video onto YouTube disparaging the former prime minister while also taking aim at Jesus and Christians.
The video saw Yee on the receiving end of mass public criticism and he was eventually jailed for hate speech.
"You saw how he was being treated? I felt injustice that he was being prosecuted you know?"
Eu also credits Yee as the inspiration for his subsequent nomination day antics, recalling a conversation that he had with the former child actor where the two discussed their reluctance to work within a system that contradicted their values.
For Eu, this meant that he did not want to play by Singapore's electoral requirements, which he considers undemocratic.
Formalities that instruct prospective candidates to find signatories actually bar some Singaporeans from contesting the elections, according to Eu, who further posited that this violates the spirit of democracy.
"What I'm saying is if you don't believe in what you're doing, then you don't do it. So if I don't believe in pulling strings, pulling people to support me, then I don't do it. If I don't believe in paying for my candidacy, I don't pay that f**king cheque. I shouldn't even have done it in the first election.

It's like, why am I obeying the rules in the first place when I was disgusted by the rules?"
Loving the media spotlight
So why run in the first place if Eu does not intend to play by the rules of the game?
One gets the sense that there's a small element of protest to what the private-hire driver is doing, that he's trying to draw attention to what he perceives to be an injustice.
On the other hand, Eu does nothing to dispel the notion that his election stunts are just a grab for attention.
"I like to enjoy the fame and wealth of this job prospect," he had told reporters outside the nomination centre during the 2016 by-election.
When we asked Eu if he enjoys the attention, he needed no time to think.
"I actually love it", he admitted, without a hint of irony in his voice.
It was the same look that could be seen on his face in 2016 when reporters asked how he would respond to those who thought he was just in it for the publicity:
"I can't deny that. I'm also asking myself this question", he said.
"It could be for fame, it could be for wealth, or it could be for justice."
Finding purpose in nonsensical actions
Four years on, Eu admits that he hasn't gotten any clearer on his motivations, and that he's still largely confused on the matter.
And perhaps that's the problem with trying to make sense of Eu's nonsensical actions — they are the product of his frustrations with life and the Republic being channelled through his whimsical urges.
"He basically operates on his instinct; he just goes with how he feels. That's his philosophy," explained Hsiao Kee.
Eu's wife also let on that she has reservations over whether her husband is actually making an impact.
"I can't stop what he's doing because that is his choice, his rights. But I feel that what he is doing is not making any changes."
At another moment in our interview Eu described how before GE2015, he felt that his life was "going nowhere".
Looking back on his pre-GE2015 life, Eu seems to have a slight disdain for what was by most measures a good career with material success.
"We were just using money to buy happiness," he said.
Instead, this path that he's charted since he first showed up at the nomination centre in 2015, seems to fill his life with a purpose that he'd never experienced before.
Besides, he wouldn't be able to sleep well at night if he wasn't doing something — or in this case anything — to stand for what he believes in, he assured us.
And if purpose is what this seeming frivolity gives Eu, then who can begrudge him that?
"You can only enjoy life that much lah. But if you can't change the country, you're just draining your life by spending money and then just thinking of what to eat tomorrow.

To me that's meaningless."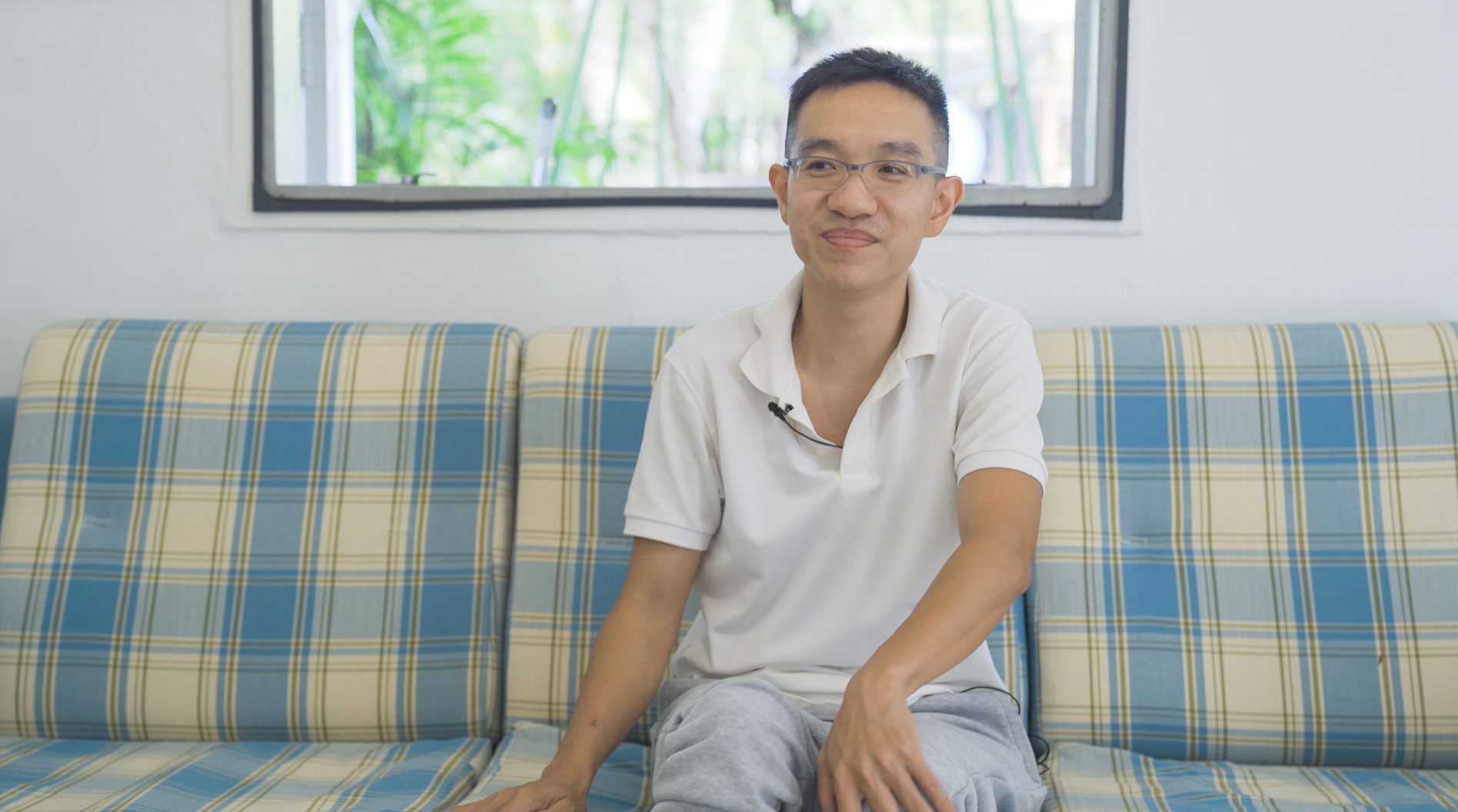 ---
Stories of Us is a series about ordinary people in Singapore and the unique ways they're living their lives. Be it breaking away from conventions, pursuing an atypical passion, or the struggles they are facing, these stories remind us both of our individual uniqueness and our collective humanity.
---
Top image by Andrew Koay
If you like what you read, follow us on Facebook, Instagram, Twitter and Telegram to get the latest updates.