A year or so into his first job, Muhammad Qayyumullah Bin Mohd Taufik, then 24, found himself inspired to make a radical change of course after a series of serendipitous events.
Qayyum had originally graduated from Republic Polytechnic (RP) with a diploma in pharmaceutical science and had started his first job as a lab technician in 2017.
Recalling his life a year back, Qayyum told Mothership that he'd made the decision to perform a bold mid-career switch into the banking and finance industry. The only problem was that the lab technician had no relevant skills and all the doors into the industry seemed shut.
The question, if you are wondering, isn't so much on the why but the how.
Stumbling upon business analytics
When Qayyum was working as a lab technician, he had an eye on furthering his studies in the field of science. But he knew cost would be a concern and that if he wanted to get a degree, he would have to earn and save more.
That's when he started looking into investing as a potential avenue to support his study expenses.
It was at a seminar organised by the Singapore Exchange that he made the acquaintance of a broker, whom Qayyum credits with starting him on a journey that changed the course of his career.
The broker was in the midst of completing a part-time degree in Business Analytics — a field that Qayyum had previously eyed admiringly from afar — largely due to the potential future salary, he admitted.
"I got curious and asked him further about the course. After a long conversation, he suggested that I could pursue something else other than science, since there were a lot of things that I've yet to explore."
Starting from scratch
The conversation sent Qayyum on something of a soul search.
While he had treasured his time studying pharmaceutical sciences and held an interest in the subject, his passion for investments and analytics grew as he delved deeper into what it might mean to pursue a career in those fields.
"I read up and found out more about what business analytics was. Turns out, business analytics is in fact an in-demand career but analytics is not so simple."
It meant that the 24-year-old would effectively have to start from scratch, building up a completely new base of knowledge in an unfamiliar field of study.
Undeterred, he decided to take a shot at applying for a part-time Business Analytics degree at SUSS.
Despite not having any analytics, IT, business background or relevant experience, Qayyum managed to make the shortlist, though he did not ultimately get admitted.
Here's the how
It speaks to the Singaporean's determination and resilience that this setback didn't put a stop to Qayyum's ambitions.
"At that time, I just felt like this was what I needed to do," he explained.
With nothing to lose, Qayyum decided to pick himself up and figure out what he needed to do to make the career switch.
This, he realised, would involve equipping himself with business analytics knowledge to put him in better stead as he pursued a career in the industry. For Qayyum, a specialist diploma in business analytics (SDBA) with RP would be the perfect avenue to attain it.
While several institutions offered such a programme, Qayyum told Mothership that it was hard to ignore his alma mater.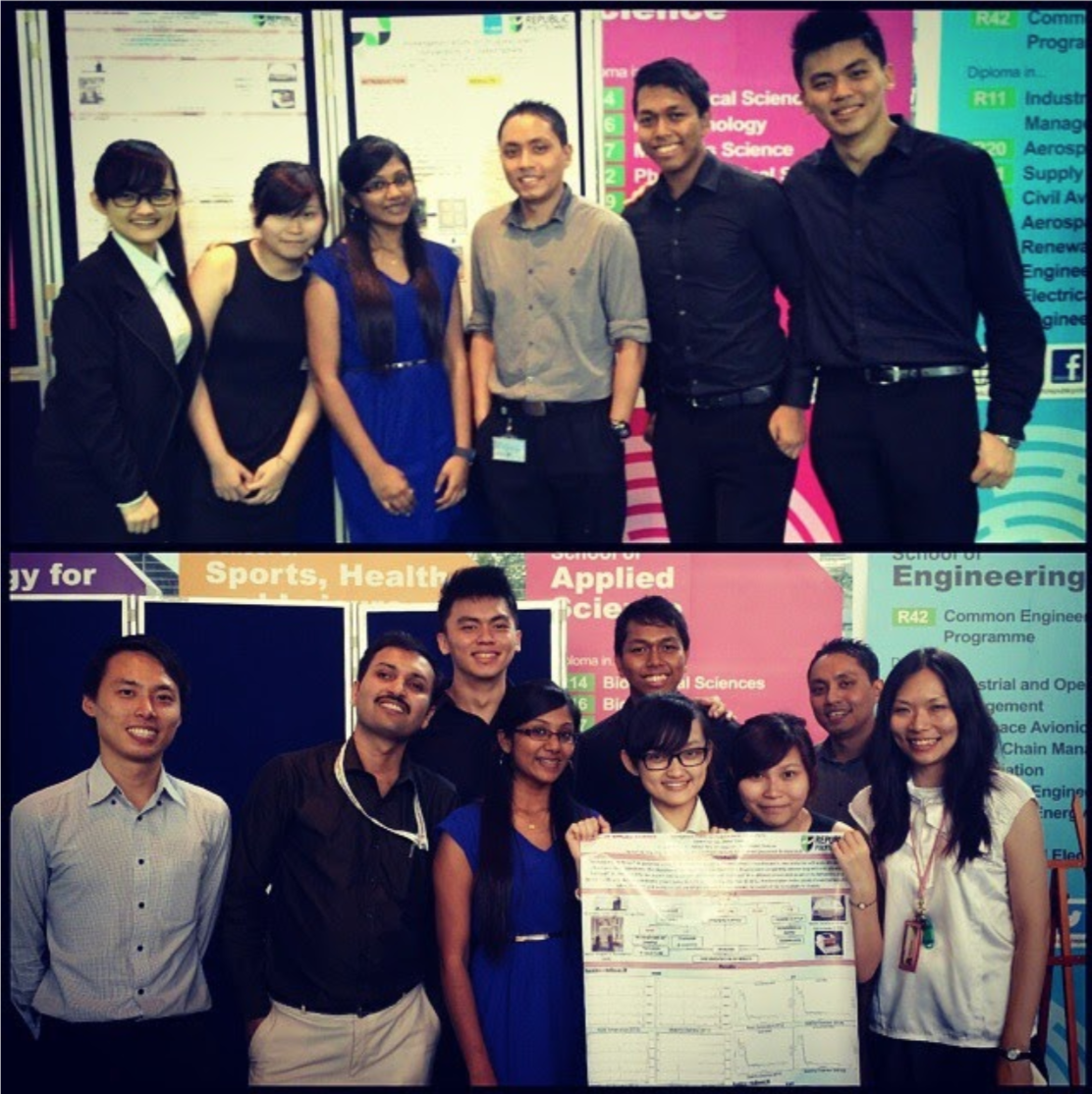 "The SDBA from RP does not necessarily need its applicants to have any prerequisite knowledge or experience in IT or analytics (the entry requirement is a diploma or a degree), so the course is specifically catered and designed for individuals who are new to the field and those who would like to make a career change to analytics."
"In other words, it was the most suitable program for me," he said.
Becoming a student again
Qayyum was also excited to delve back into school and to feed his interest in a new field, Qayyum left his job as a lab technician before finding a "data-centric" job as a data verification officer with the Ministry of Manpower's Manpower Research and Statistics Department.
The nature of the job was much more flexible than the lab job, so Qayyum could devote greater attention to his diploma program.
Predictably having to work full-time while studying made for a very different experience than Qayyum's first stint at RP.
"I have to admit that working and studying at the same time is a very hard thing to do.

I didn't have the luxury of time compared with when I was solely a student back in RP. Unlike full-time studies, part-time studies can be tiring especially if you are attending lessons after work."
While he had enjoyed being part of RP's vibrant student life and co-curricular activities (Qayyum was previously the president for the Pharmaceutical Science Interest Group and organised events such as blood donation drives), juggling a full-time job with educational pursuits meant that sacrifices had to be made.
"Normally I would study during the night on non-lesson days and weekends," he explained.
Leisures such as socialising with friends took a back seat as Qayyum made studies his main priority.
"I was going to use (the SDBA) as a prerequisite for my degree application so doing well and getting this certification was very important for me."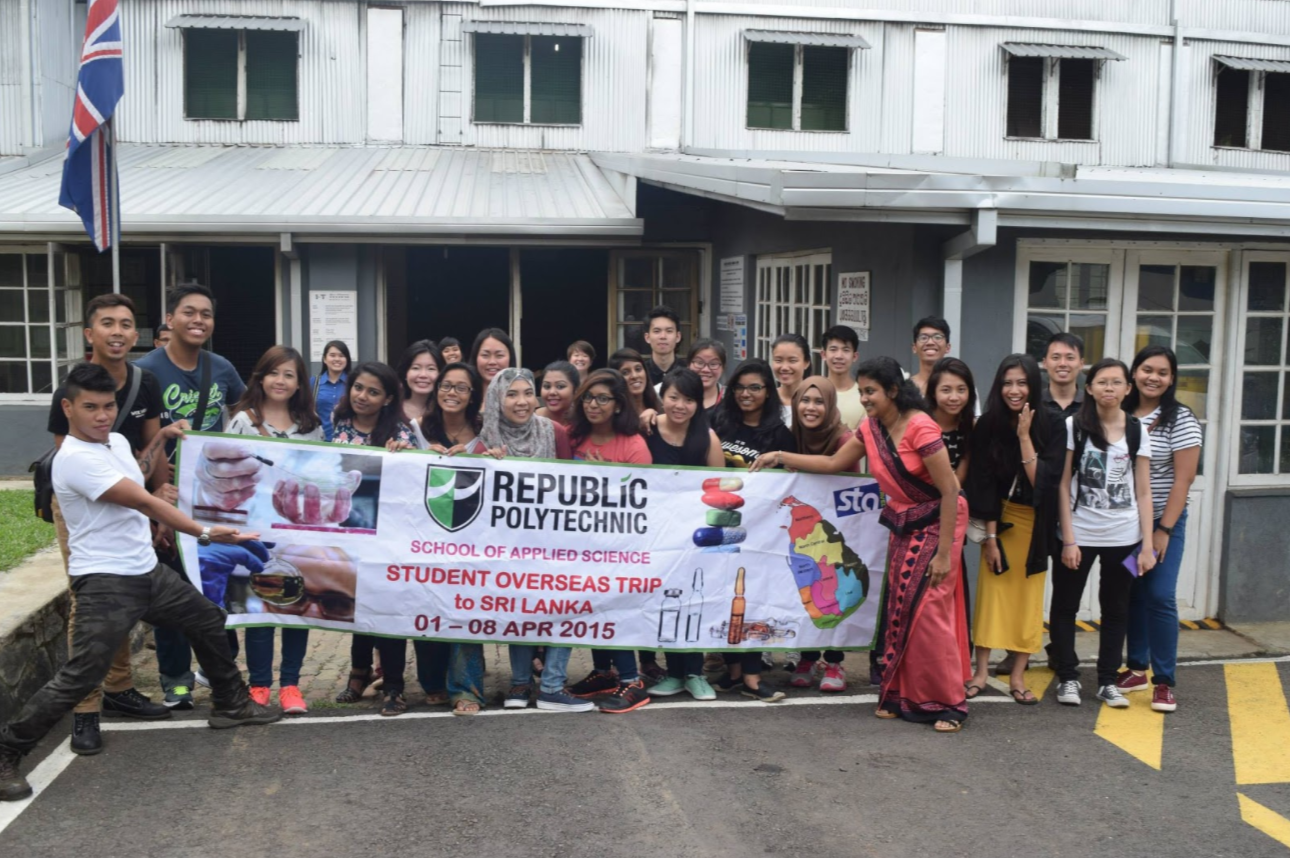 A different beast
Yet, it wasn't just student life that was different. The content that Qayyum was absorbing this time around was a completely different beast compared to pharmaceutical sciences.
"As a science student, I have to memorise a lot of scientific facts and be familiar with the application of equations. In my opinion, science has a lot of conceptual applications. On the other hand, as an analytics student, I find that I do not have to do as much factual memorisation as before but analytics requires me to do a lot of critical thinking."
Thankfully, while Qayyum did not have any prior background in analytics or business, the SDBA courses were designed so that newcomers did not feel lost or overwhelmed.
He was helped along the way by his lecturers, with one in particular — Rudy Ridwen — coming to mind immediately when Qayyum is asked about inspirations.
"I enjoyed his lessons and he never failed to support, advise, motivate, and inspire me. He shared with me about his analytics journey, about what got him to where he is now, which greatly inspired me."
Getting there
After a year of putting in the hard work, Qayyum graduated from RP (again), and returned to the labour market with a renewed vigour and sense of purpose.
He had been looking for banking and finance jobs for a while now, but his newly earned certification finally got him onto the shortlists for several positions.
About three months after graduation, the now 25-year-old Qayyum was offered a position at Standard Chartered Singapore, where he is now working.
Now a specialist in the bank's wealth management operations, Qayyum's role involves monitoring stock prices and how these changing prices affect the status of various financial instruments — a world away from his life as a lab technician.
Today, Qayyum is not yet where he wants to be, but is well on his way.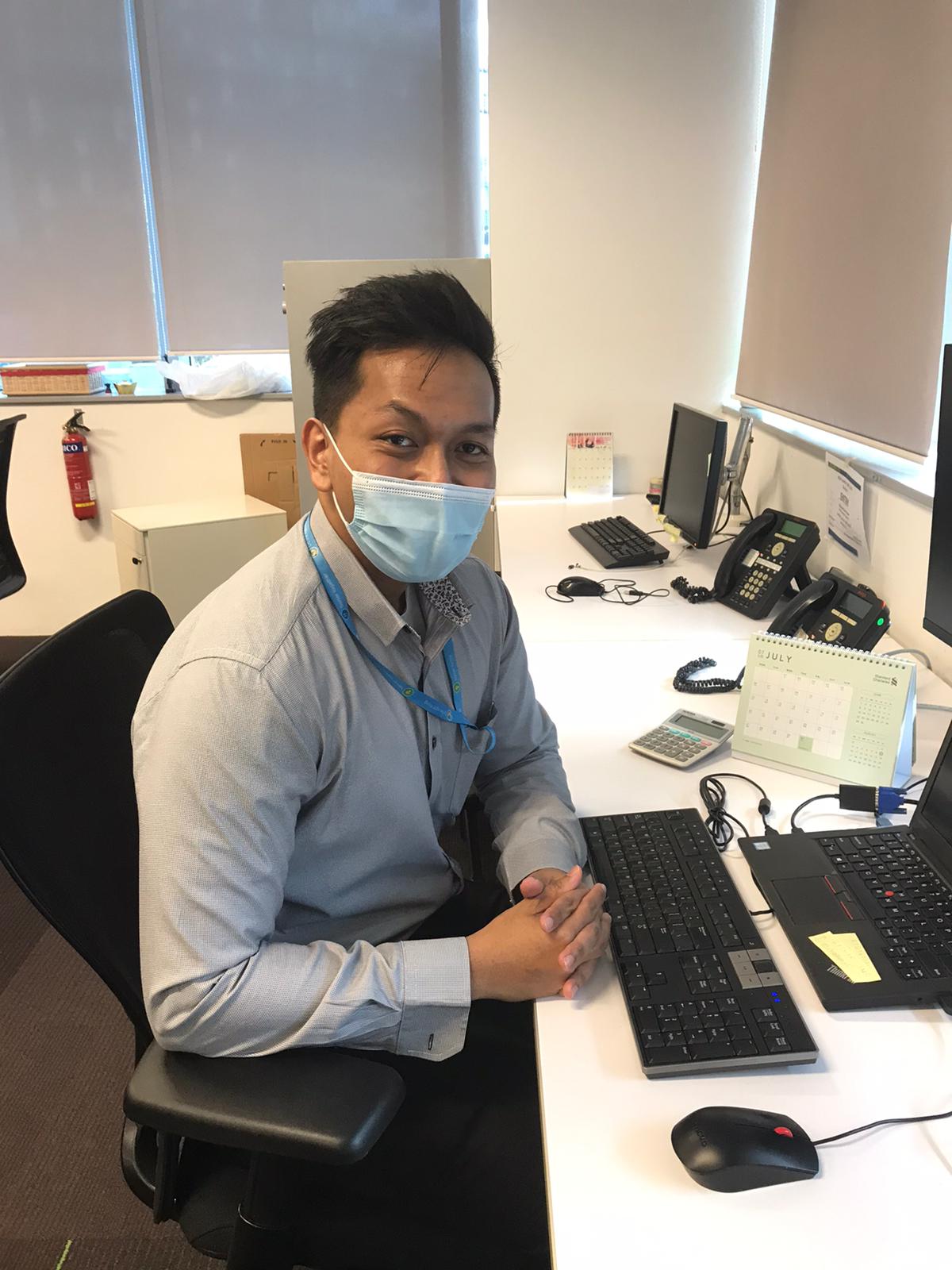 He is currently studying in a university, pursuing a part-time degree at SUSS in Business Analytics — the same program that rejected his application a year ago.
"It was a blessing in disguise," he tells Mothership, reflecting on the unexpected detour.
"Now with the background knowledge I gained from RP's SDBA, I am able to understand my university coursework better."
His goal is now to become a business analyst and perform predictive analytics within the banking industry.
"It hasn't been the easy path so far, and I suspect that it won't exactly be a leisurely stroll from here on out."
However, Qayyum leaves us with no doubt about his will to succeed.
"Ultimately you need to know why you are doing this," he said.
"For me personally, I am doing this because I want a better future for myself and my family. That is why I am serious when it comes to my studies now. I know I only have one shot in this."
If you — like Qayyum — are thinking of upskilling or reskilling, Republic Polytechnic's Academy for Continuing Education (RP ACE) will be offering Part-time Diplomas, Specialist Diplomas, and Work-Study Programmes in their October intake. Registration dateline is 3 Aug
If you are a jobseeker, improve your employability with the SGUnited Skills (SGUS) programme via structured training and employment facilitation. Training allowance of up to $1200 per month.
Find out more at www.rp.edu.sg/ace.
Top image courtesy of Muhammad Qayyumullah Bin Mohd Taufik and via Google Maps
If you like what you read, follow us on Facebook, Instagram, Twitter and Telegram to get the latest updates.