Paul Tambyah, chairman of Singapore Democratic Party (SDP), and Tan Cheng Bock, the secretary-general of Progress Singapore Party (PSP), crossed paths on Tuesday (Jul. 7) morning.
The meeting occurred while Tambyah, the SDP candidate for Bukit Panjang Single Member Constituency (SMC), was on the ground campaigning for General Election 2020 (GE2020).
He is running against People's Action Party (PAP) candidate Liang Eng Hwa.
While PSP is not contesting in Bukit Panjang SMC, they are fielding a team to contest against PAP's team in nearby Choa Chu Kang GRC.
'Glad to see a friend while campaigning'
In a Facebook post on Tuesday, Tambyah shared a number of pictures of him and Tan meeting, with the caption "Glad to see a friend while campaigning."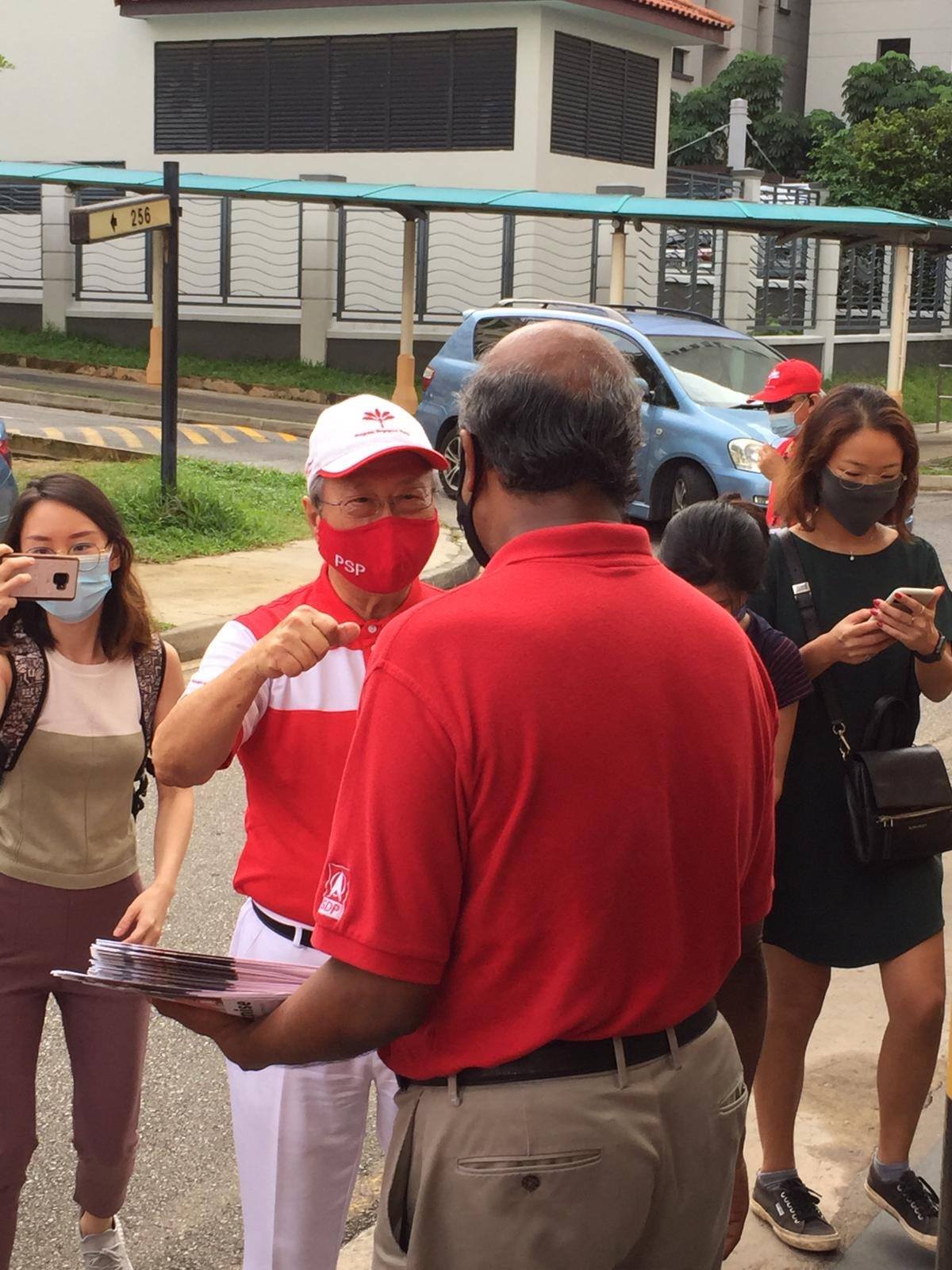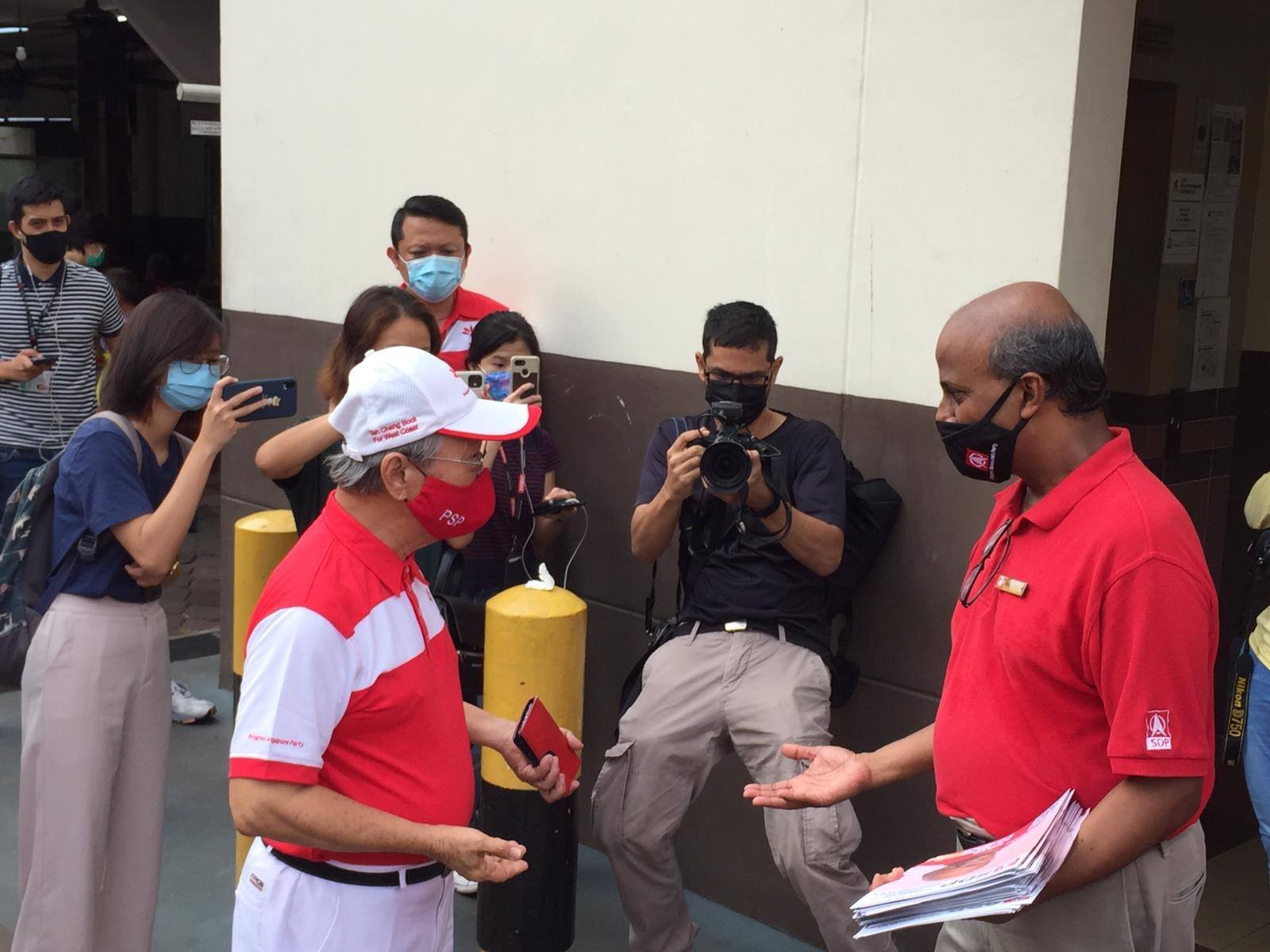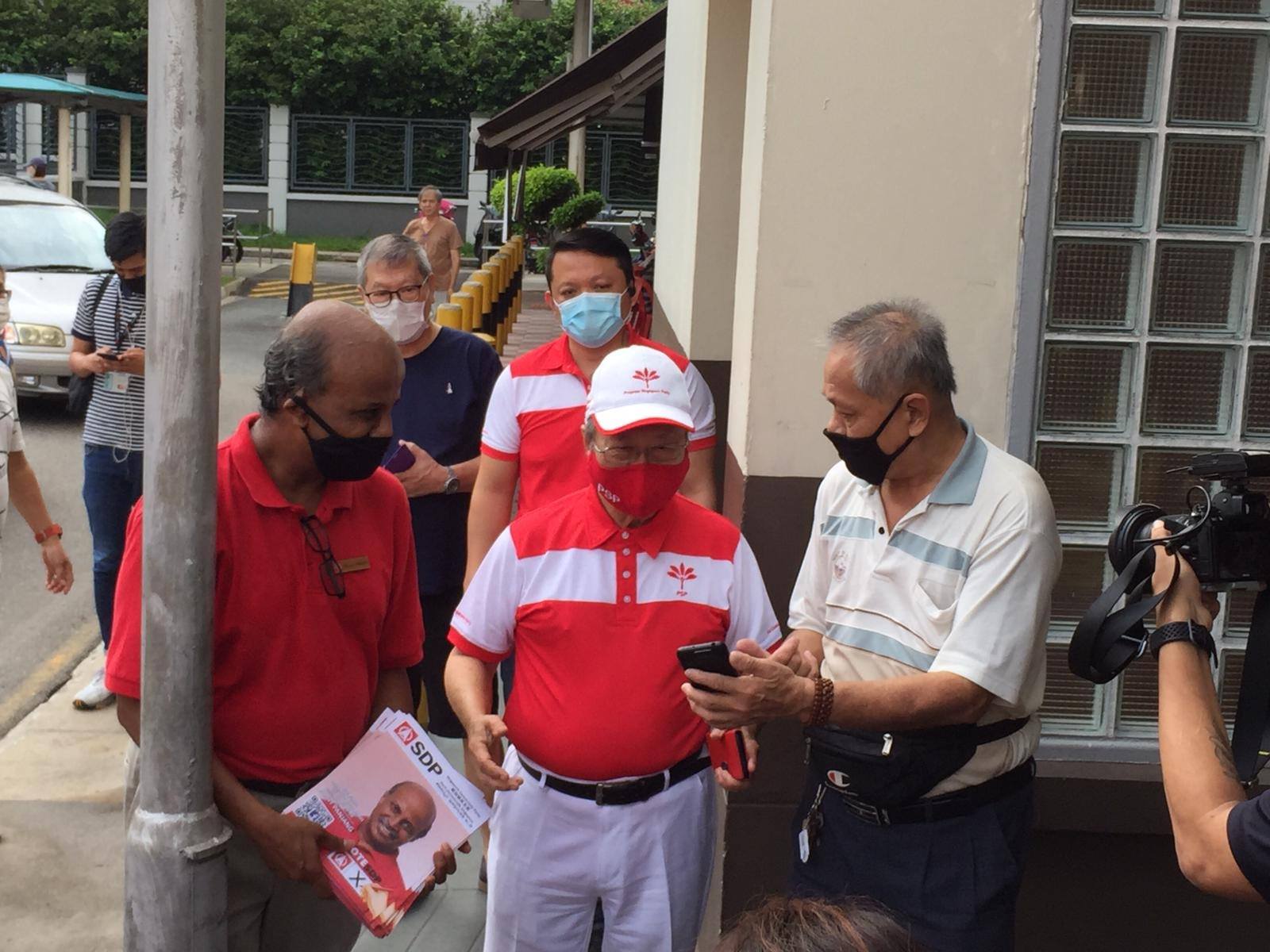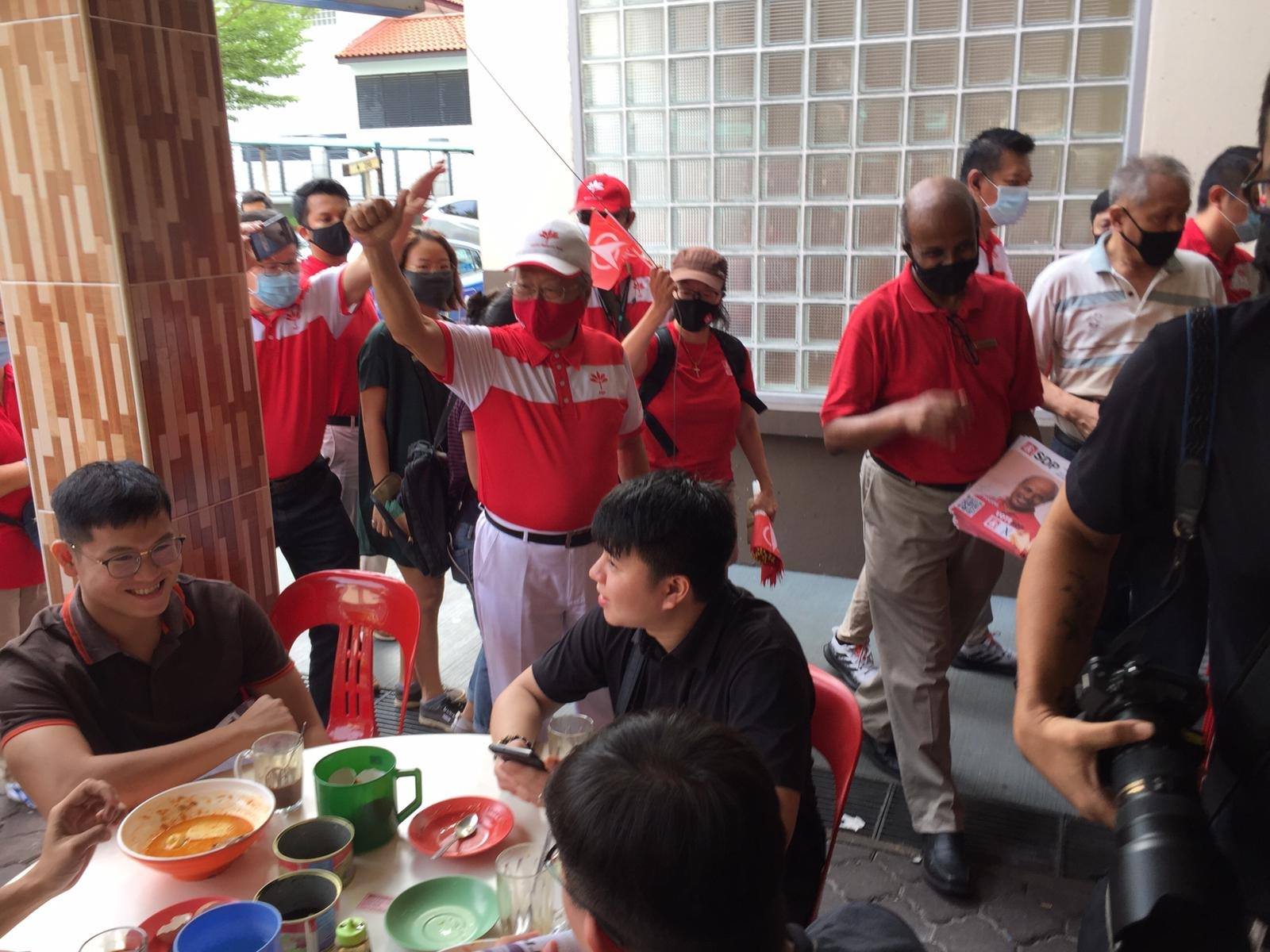 SDP also shared a photograph on its Facebook page of the two leaders meeting and fist-bumping, with the caption "Fist-clash between titans. Happening now".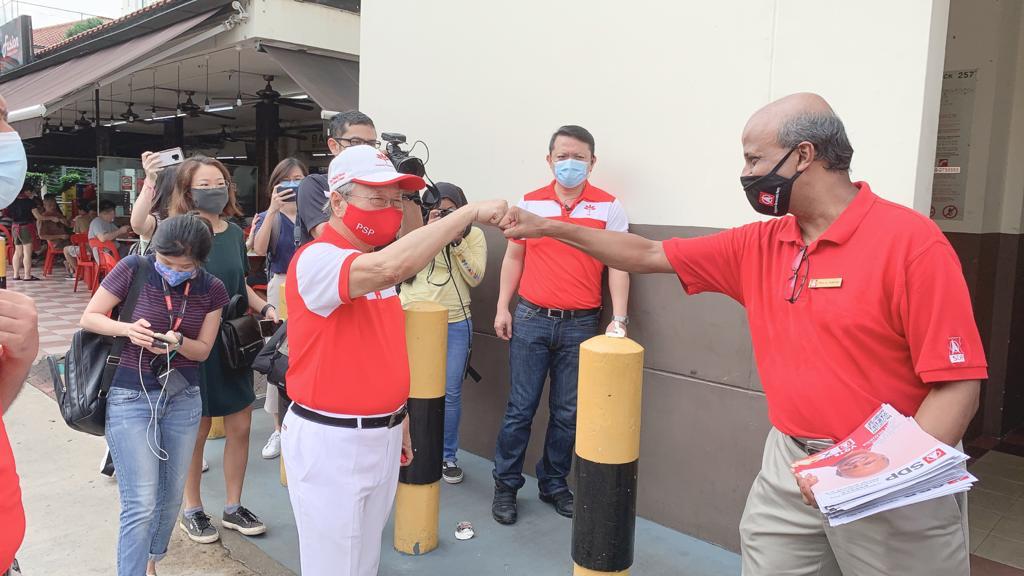 You can see Tambyah's post here:

Known each other for 20 years
According to the Straits Times, the duo told reporters on Tuesday that they have known each other for 20 years.
Tan shared that he and Tambyah's father were colleagues at Tan Tock Seng Hospital (TTSH).
"My father had a lot of respect for Dr. Tan," said Tambyah. "He passed away several years ago, but he told me, 'Tan Cheng Bock is a man you can trust.'"
The two also reiterated their willingness to debate Prime Minister Lee Hsien Loong and Minister for Trade and Industry Chan Chun Sing about Covid-19.
Tan had made the challenge after Chan said that the opposition is not prepared to handle the crisis.
Chan said on July 4 that he had perused the manifestos from the opposition parties and found that proposals on how to get through the pandemic were "glaringly missing".
In response, Tan said on July 5 he was prepared to go on a debate alongside Tambyah to see if the opposition would have been able to handle the pandemic better than the ruling PAP.
Tan is a retired doctor and Tambyah is an infectious diseases expert, who was recently elected to be the president of the US-based International Society of Infectious Diseases.
Chan then responded in a Facebook post on July 5, shortly after Tan's challenge was reported:
"Why not present their plans to the voters now on how they intend to help Singapore and Singaporeans get through this most serious health and economic crisis in decades?

Am sure voters will want to know before polling day to make a decision. CCS"
On Tuesday, Tambyah said:
"The Prime Minister has asked for what the opposition parties are doing about Covid.

If he was not so disconnected, he would have known that, for the last few months, we've been giving comments, suggestions. We've also said explicitly that holding an election during a pandemic is very reckless and dangerous."
Tan showed support in Pasir Ris on Jul. 6
This is not the first time that Tan has bumped into friends in other opposition parties during the campaign period for GE2020.
Tan was spotted on Jul. 6 in Pasir Ris showing his support for Desmond Lim, the chairman of the Singapore Democratic Alliance (SDA).
Tan explained why he was making an appearance so far from West Coast GRC, where he is contesting:
"When I was starting my party, he was the one who came first to help me, and I never forget a friend. You see? I never forget him."
Tan said that Lim helped him set up the PSP, and added, "So in life, never forget good friends."
Reminiscent of five years ago
Five years ago, during GE2015, Tambyah and Tan also crossed paths while Tambyah and the SDP team were campaigning in Marsiling-Yew Tee:
Top photo via Facebook / Singapore Democratic Party. 
If you like what you read, follow us on Facebook, Instagram, Twitter and Telegram to get the latest updates.