While Paige Chua last dazzled audiences with her emotive acting in local production "Mightiest Mother-in-Law", she's back with another talent: playing the piano.
On July 25, the Mediacorp actress uploaded a video of herself playing Yiruma's "Kiss the Rain".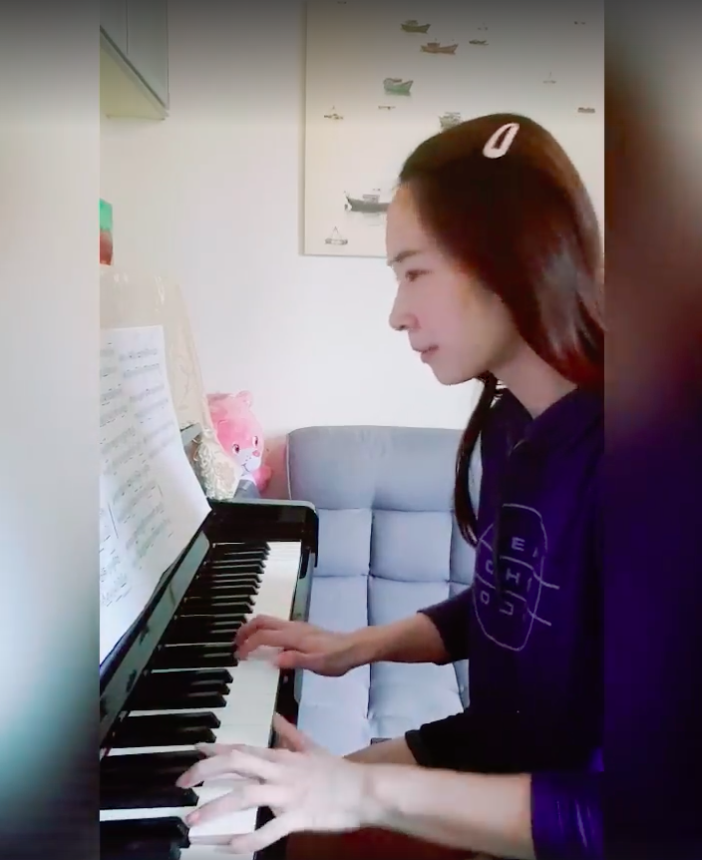 The performance, which was one-and-a-half minutes long, saw Chua taking cue from the sheet music.
The piece was smoothly executed, complemented by Chua's reliable pedalling.
Our only complaint? It wasn't finished.
You can watch the video here:
https://www.instagram.com/tv/CDDZn19JzP5/
Wanted learn more about the piece
In her post, the actress also said that she wanted to find out more on the meaning behind the piece.
Although Chua had found some English lyrics, she wasn't sure if they were legitimate.
Her curiosity was piqued by the different versions she's heard.
"Most renditions I've heard are soothing and gentle, with a slight crescendo in the middle. For some reason when I play, it brings me to a heightened intensity before it descends to calmness. Hence, I would like to understand more about the story behind the composition."
Crescendo is a musical direction, to indicate that the piece should be getting louder.
Past performances
In the past few months, Chua has also shared a few more musical performances on her social media pages.
"Perfect" by Ed Sheeran on the piano:
https://www.instagram.com/p/B-jNOUqloIn/
One of the theme songs from the movie "Once" on the piano:
"Moonlight in the City" (城里的月光) on the Chinese flute:In a previous interview with
Digital Senior
, Chua said that she also plays the Chinese zither (gu zheng), in addition to the piano and the Chinese flute.
She also does archery and pottery, and is active in netball and tennis.
Cool.
Top image via Paige Chua
If you like what you read, follow us on Facebook, Instagram, Twitter and Telegram to get the latest updates.