Beaches and parks have become increasingly crowded in the past few weeks.
Patrolling safe distancing officers have also observed that some members of the public are in groups of more than five in public spaces.
Some people were not putting on their face masks, which sparked concerns over complacency amid the Covid-19 outbreak.
In view of the crowding, the Multi-Ministerial Taskforce has announced the possibility of closing beaches and parks if these places hit the maximum capacity.
If you are thinking of getting some dose of nature therapy over the weekend, here's a nifty real-time map that might come handy.
Map that shows visitorship status at S'pore green spaces
Earlier in April, the National Parks Board (NParks) has developed a useful real-time map that shows the visitorship status at different green spaces in the country.
The status is updated from data collected by NParks staff on the ground, as well as visitor count systems.
There are three levels of visitorship and they are colour-coded in orange, yellow and green.
Do note that only major green spaces are monitored on this map.
Here's a screenshot of how the map looks: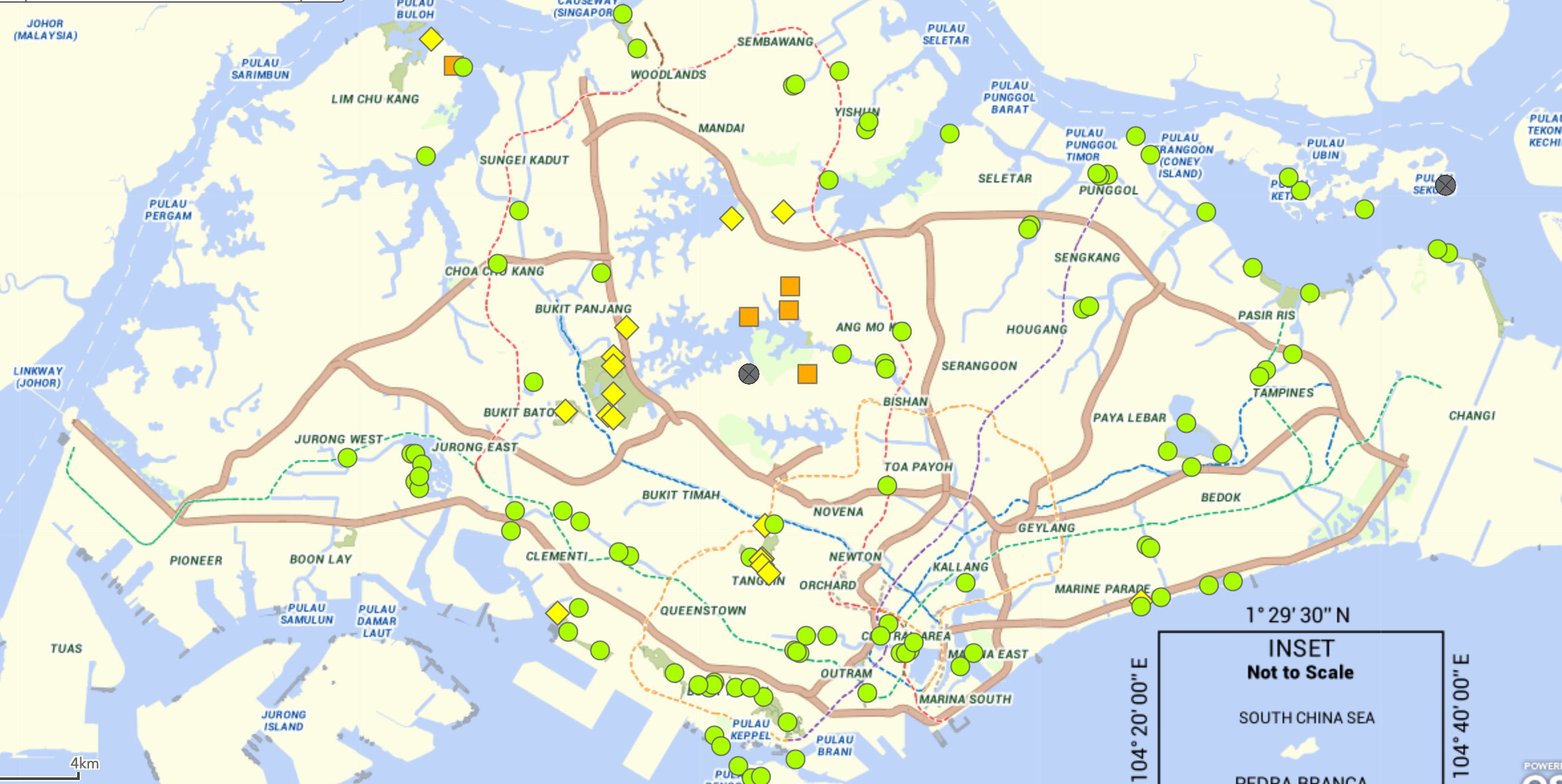 When you click on the icon at the respective green space, it also shows the recent trend of visitorship in the area.
For example, at East Coast Park, it shows that Area C4 is moderately crowded on Fridays.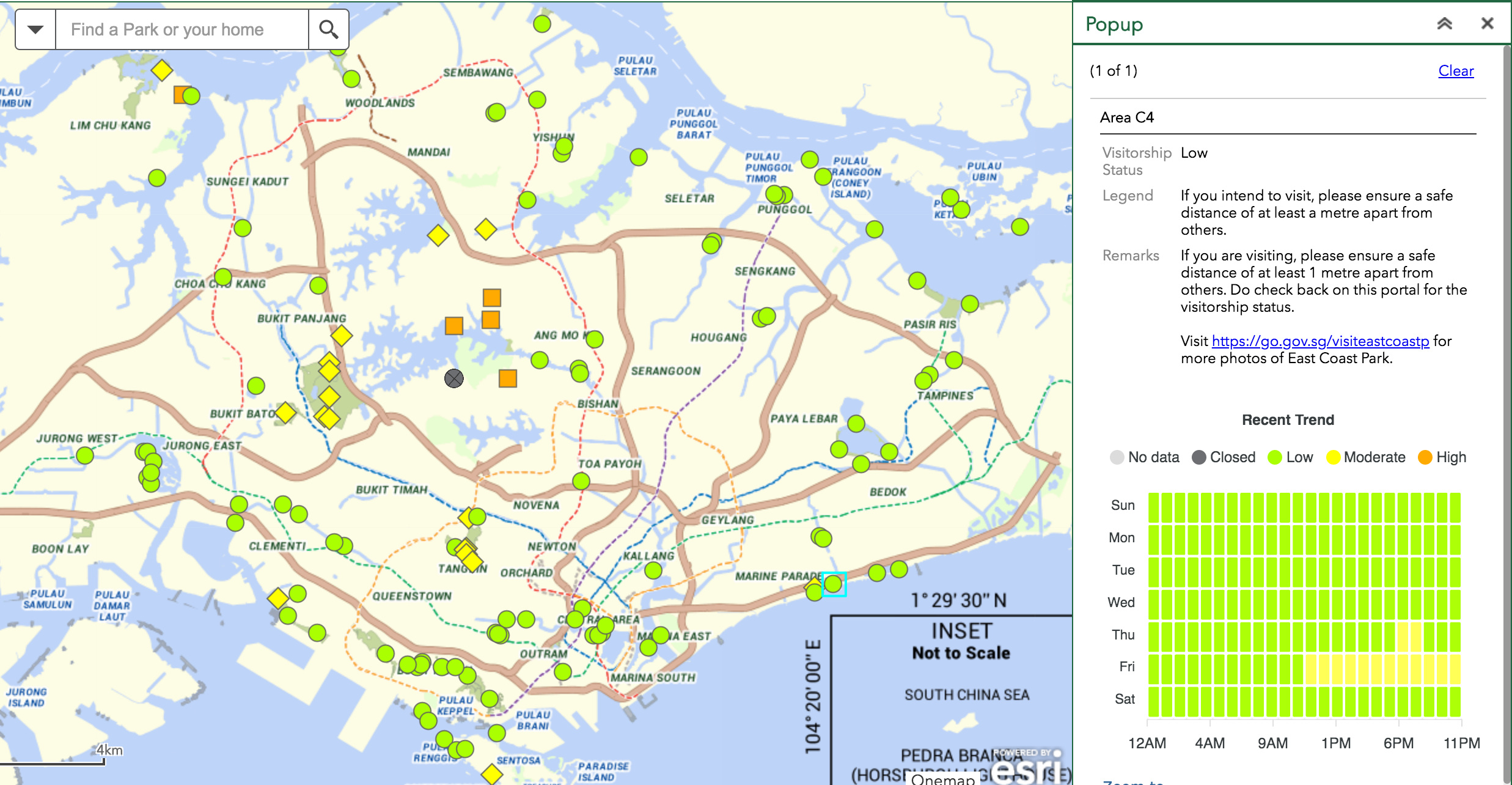 Members of the public can access the map here.
For areas with high visitorship, they can be closed temporarily to ensure safe distancing between visitors.
NParks has updated on their Facebook that Chek Jawa Wetlands and TreeTop Walk at MacRitchie are closed temporarily as of 1pm on July 25.
This is also indicated as a grey icon in the real-time map.
Take note.
Top photo via screenshot on safe distance @ parks and via Masagos Zulkifli's Facebook
If you like what you read, follow us on Facebook, Instagram, Twitter and Telegram to get the latest updates.