Editor's note on July 16, 6:11pm: Mothership confirmed that the reusable face masks in maroon and blue colours are not part of the Singapore Together pack. We have edited the article to correct the inaccuracies.
It's less than a month to National Day.
Besides the National Day Parade song, the NDP funpack, which this year is called the Singapore Together pack, has always been one of the most highly anticipated parts of National Day.
What's in the Singapore Together pack
Photos of the supposed Singapore Together pack have been making the rounds on WhatsApp recently.
While these photos do not come from official channel, they appear to match the descriptions of the items that Minister for Defence, Ng Eng Hen, shared in Parliament on June 5: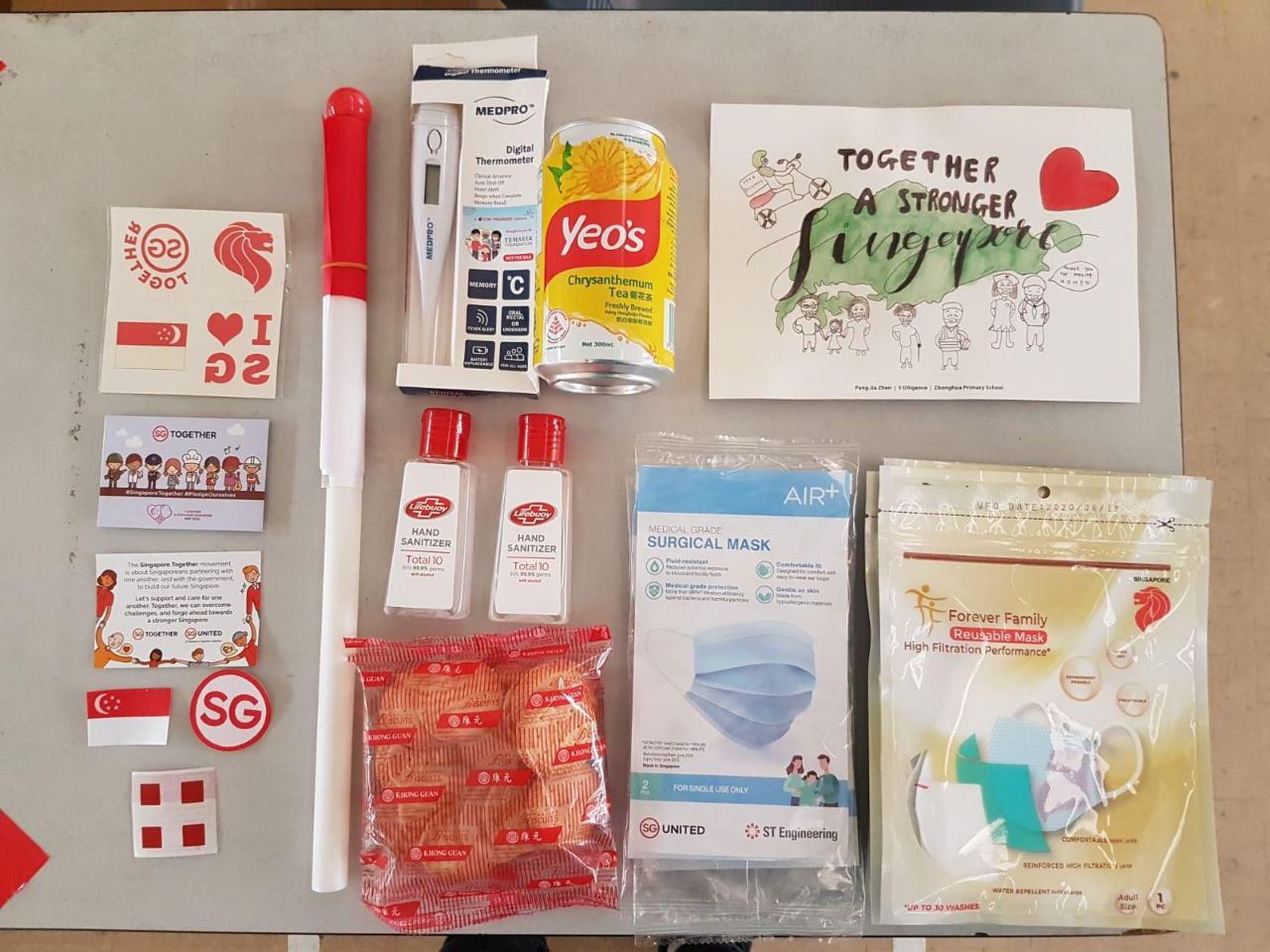 The photo shows that the Singapore Together pack consists of useful items amid Covid-19 such as a thermometer, two bottles of hand sanitisers, surgical masks and reusable masks, a pack of biscuits and a can of drink.
Some items that add to the festive mood include a flag, a face tattoo and iron-on patches.
Some adjustments were made in response to the demands to cut down on single-use plastic waste.
For example, the can drink has replaced the plastic bottled drink, and there is no poncho in the pack, perhaps also due to the fact that one will be celebrating NDP at home this year.
These items will be contained in a reusable grocery bag, which can be folded into a small pouch.
Photos of reusable face mask not part of Singapore Together pack
Besides the flat lay shot of what the Singapore Together pack possibly contains, there are also a few photos of reusable fabric face masks which have embroideries of aerial display and parachuters resembling the Red Lions.
However, Mothership understands that they are not part of the Singapore Together pack and are not an official NDP 2020 merchandise.
Here are the photos if you are curious: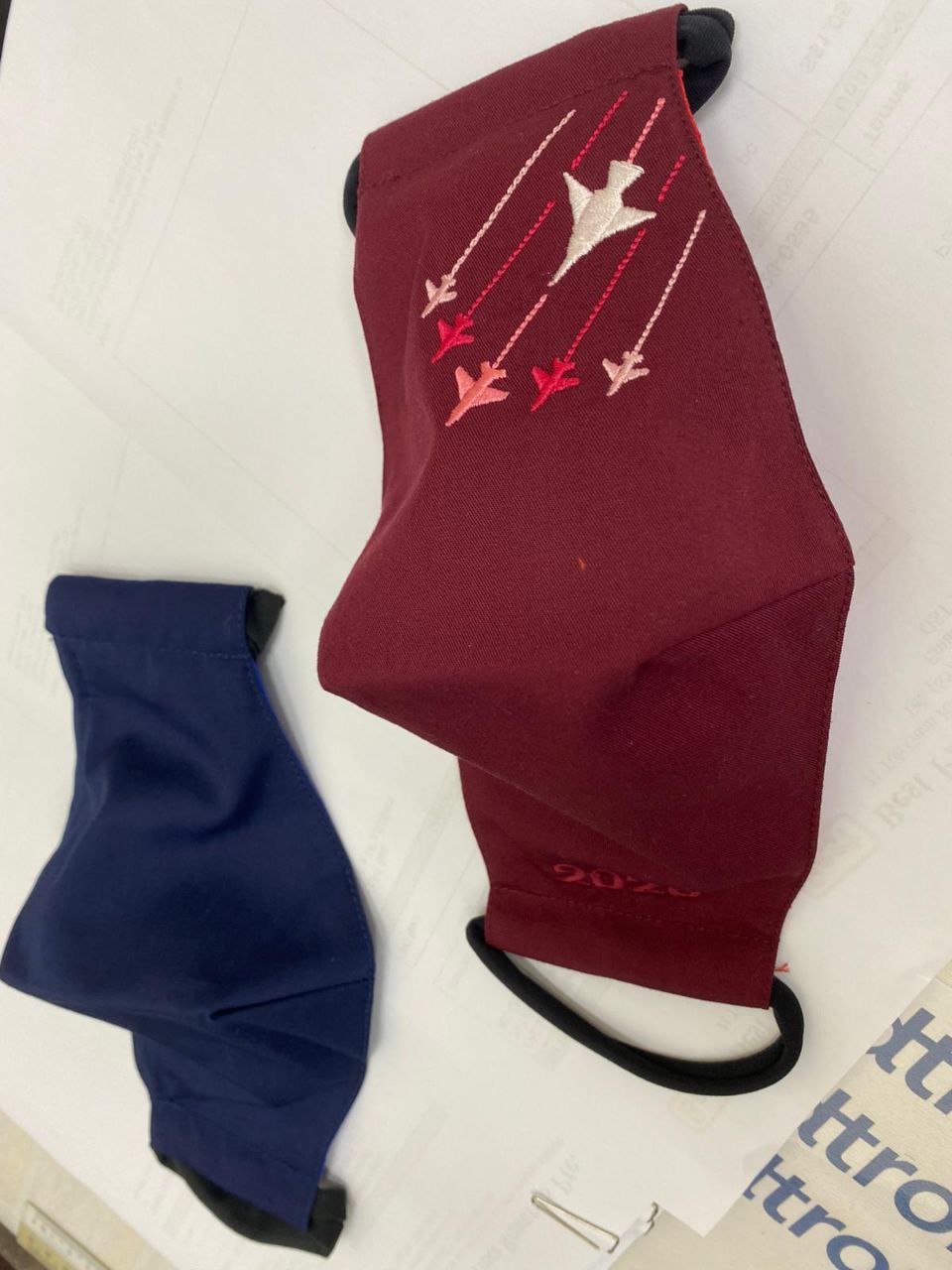 There is also another aerial display design of the number "55", as this year marks the 55th birthday of Singapore.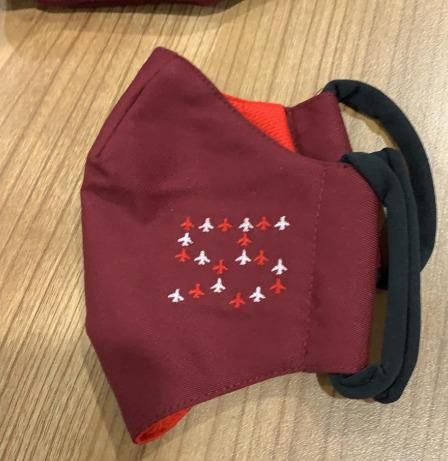 Or a design representing the Red Lions?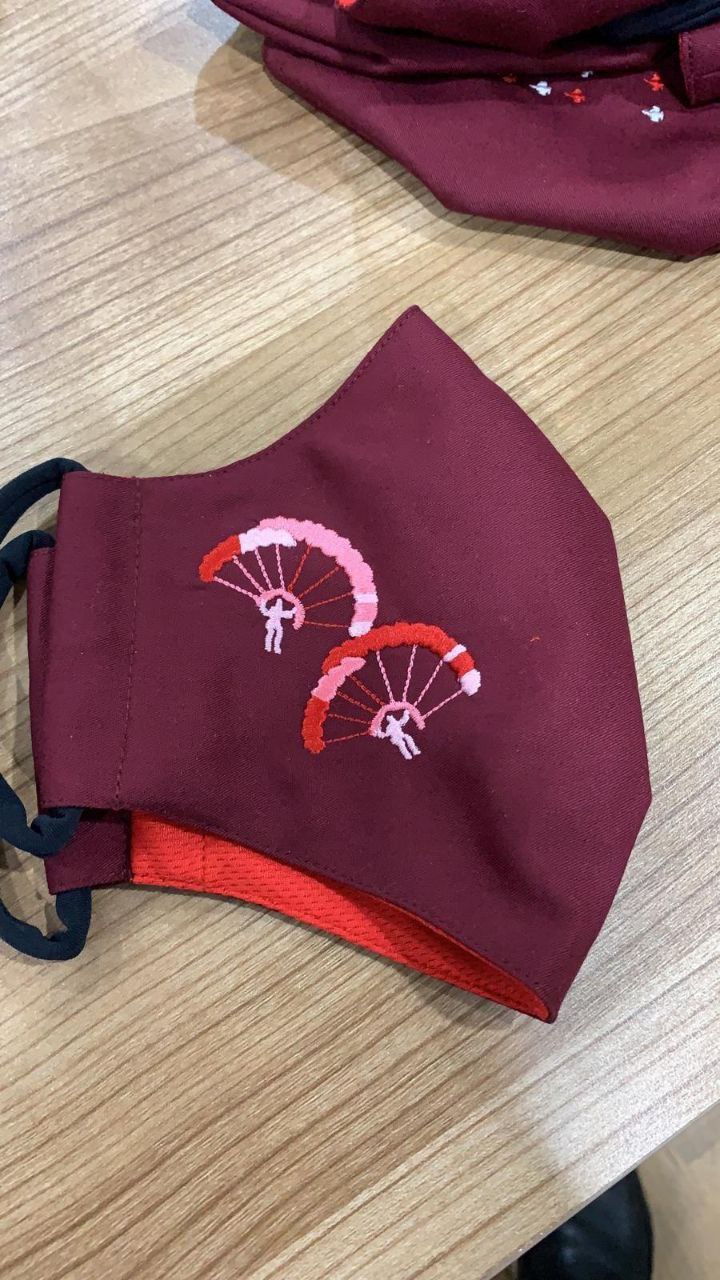 Pretty well designed though.
Earlier this year, the Singapore Together pack garnered much public discussion, as people were concerned about the waste issue, because not everyone needs or wants the funpack.
As many as 50,000 people even petitioned for an opt-out option online as they do not need the funpack.
As a result, the production of Singapore Together packs aims to target only 80 per cent of the households in Singapore, taking into account those who do not need it.
Top photos via WhatsApp
If you like what you read, follow us on Facebook, Instagram, Twitter and Telegram to get the latest updates.