You'd think that most students would do anything to avoid spending time with their teacher on weekends, but for one teacher, his students have been accompanying him on treks and early morning walks on weekends for more than 10 years.
Syam Sadanandan is a lead teacher for the Normal Technical (NT) stream at Bukit Batok Secondary School, and has been teaching at the same school for 23 years.
Created a CCA to help students at risk
For one Saturday morning per month, Syam and his students from the One Earth Club (OEC) would gather and go for forest walks and treks at Sungei Buloh and Pulau Ubin.
These treks would stretch 8km to 10km, and Syam and his students would spend time with one another sharing conversations in the absence of mobile phones.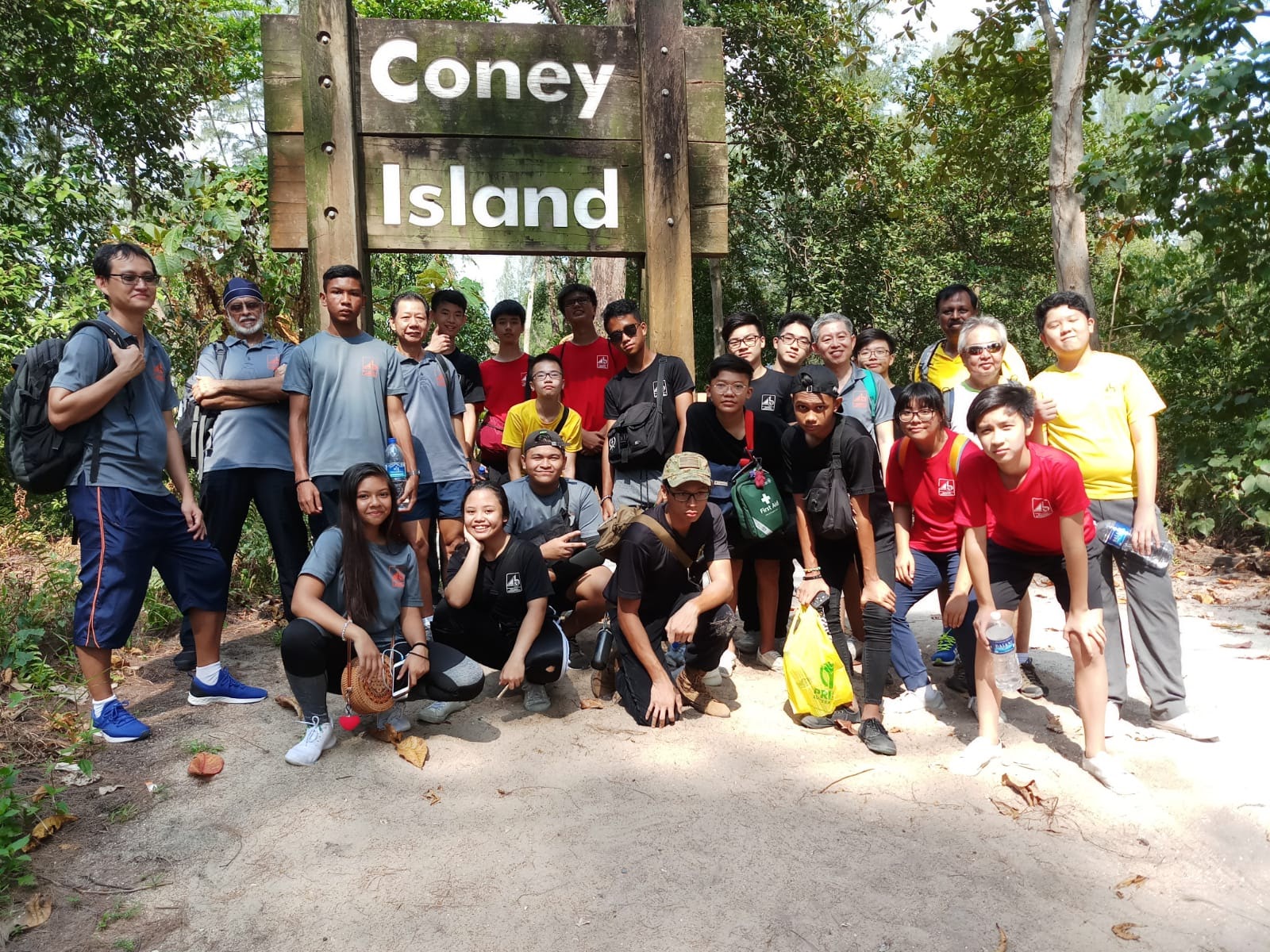 His secret to getting students to join these treks for the last 10 years? Free nasi lemak for breakfast, he shares.
However, the OEC serves a greater purpose than simply a co-curricular activity (CCA) with treks and nature activities.
The club was created by Syam more than 10 years ago, initially as a temporary CCA to take in Normal Technical (NT) students that dropped out of their CCAs after Secondary 1.
Several found no motivation to remain in their clubs, especially in CCAs with more rigid structures and ranks, such as uniformed groups.
"The problem was that many of them didn't join any CCAs after dropping out, so we created this CCA as a holding unit for them," Syam added.
While it was initially a temporary CCA back then, the OEC gained popularity over time, growing to a size of 40 students today.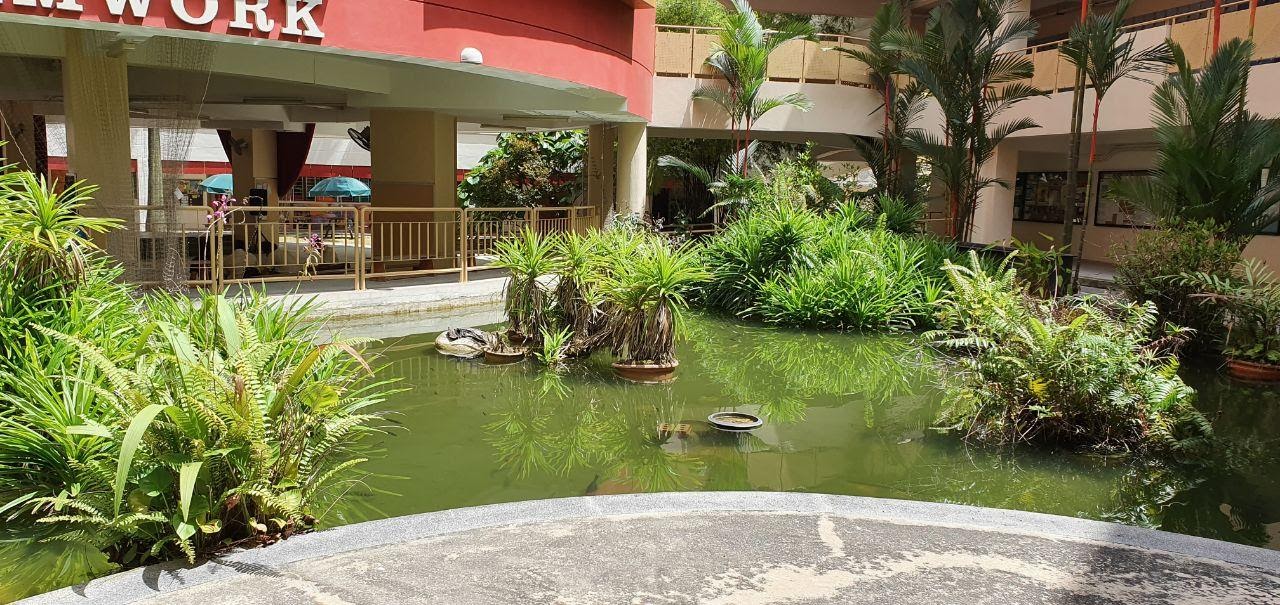 Today, the club has gone from being a temporary CCA to being a full-fledged one that takes the lead in the school's environmental efforts, from managing the school's eco-pond and recycling programs to leading student coastal cleanups.
The OEC also organises overseas trips to countries such as Vietnam, visiting schools in villages, and even teaching other students English.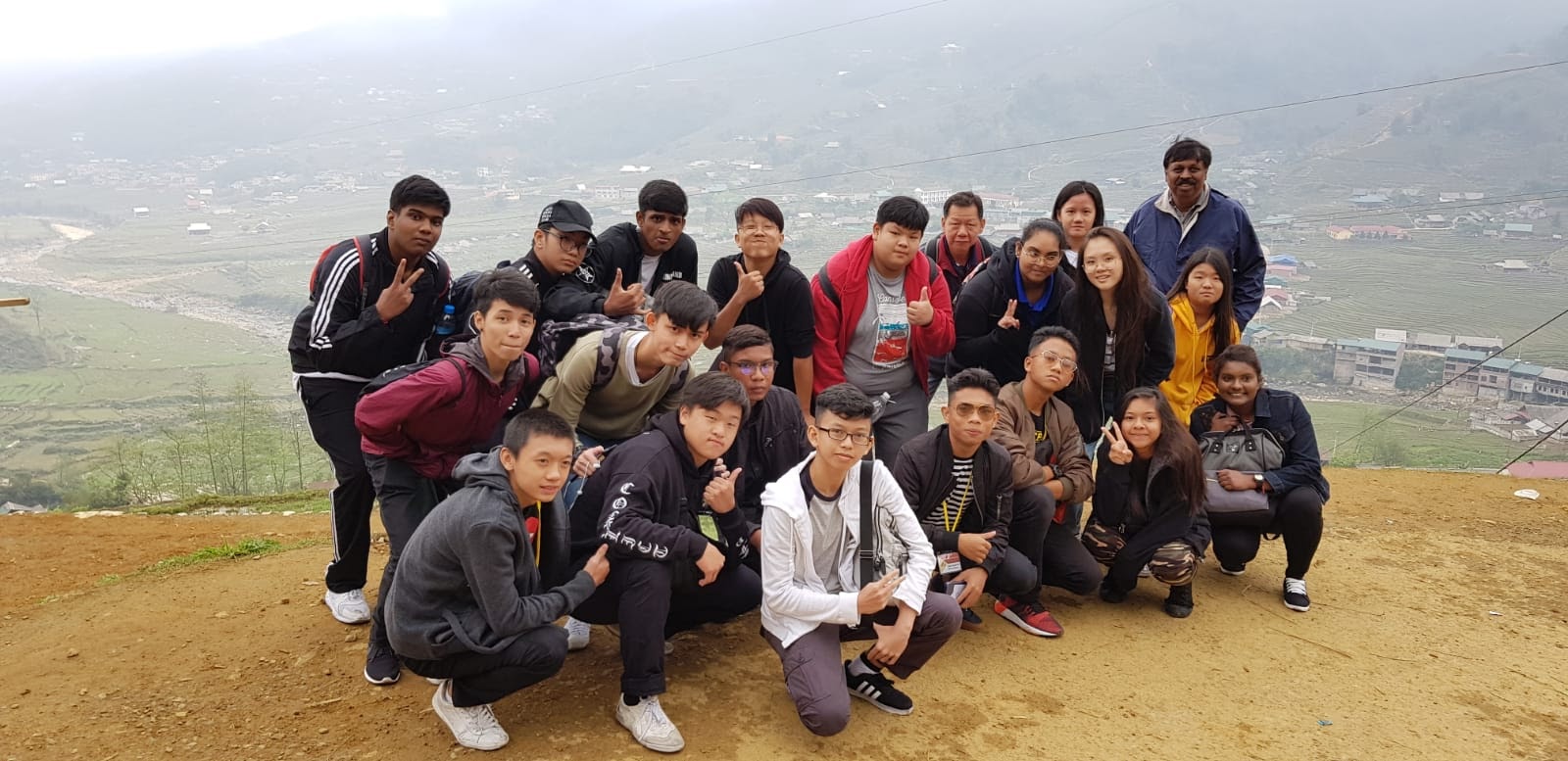 Several activities in the OEC help to build the confidence of these students, which they lack, Syam says.
Helping students overcome hurdles
When it came to his students in and outside OEC, the veteran teacher's eyes shone with pride as he spoke about each one that overcame their difficulties to get to where they were today.
Syam shared about a student with serious disciplinary issues when he was Sec 1, and was called into the principal's office every other week.
Eventually, it got to the point where his mother was asked to come to school to observe his behaviour.
"When we asked her to sit in for the class, she started crying," Syam recalls.
However, over the course of one-and-a-half years, the student managed to change for the better, and was able to handle his emotions better.
He became the vice-captain of the rugby team, and his mum cried again, but this time it was tears of joy because her son scored the winning try for the school rugby team at the rugby championships bronze-medal match.
Syam shares that the teachers sat down and talked to the student, and learnt that he had an interest in rugby as his father used to play for Singapore's rugby team.
Choosing rugby as his CCA, the student built up his confidence as he performed well in the sport, and was recognised by his peers.
"That changed him," Syam says. "Now, we'll just tell him - 'Hey, you're the vice-captain, you've to be a role model'."
This helped the student to handle his own anger issues, and even act as a role model for other students.
Syam also speaks about the importance of communicating with his students, to understand the root cause of their difficulties and build rapport with them, as it could easily be the solution to their discipline issues.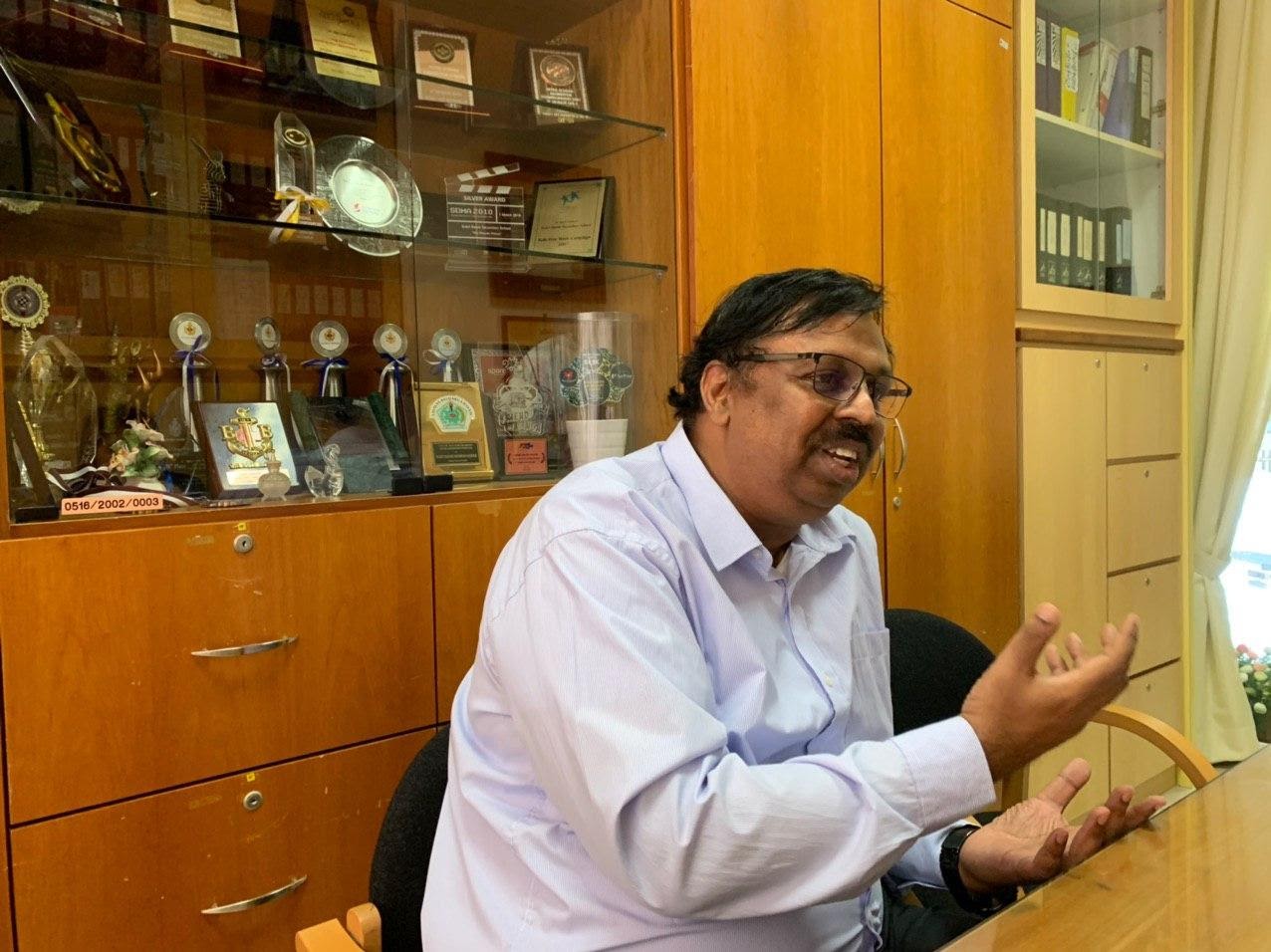 He talks about a student who would speak very loudly in class, which was irritating for most people around them, including Syam himself.
"At first, I thought he was rude," Syam says, but found out six months later after talking more to the student that his grandmother was partially deaf, and was used to speaking loudly.
Once Syam pointed out to him that he could speak more softly, the student quickly adjusted himself.
"You really need to get to the ground, to know them," Syam laughs, sharing the story with us.
He recalls another student, who had been playing truant behind her parent's back.
Syam noticed that the student had been missing from school for three to four days in a row, and called her mother, only to realise that she had been skipping school without her mother's knowledge.
He held a family conference for the mother and daughter, which became the focal point that changed the student's life, he says.
"I didn't expect that it would make so much impact," he shares with us. The student, who nominated Syam for the President's Award for Teachers, wrote in her nomination that the incident became the turning point in her life.
"After we talked to her, she realised how much we cared for her."
"From then on, she had no issues at all, and lived up to become a good OEC president, and went on to become a prominent member in our school's Youth Leadership Committee," Syam shares proudly.
The student eventually did well for her N-level exams, and went on to ITE to study Beauty and Wellness, following in her mother's footsteps to become a beautician.
Challenges and limitations
However, not all students turn out to be success stories, Syam tells us.
"There are ghost students - students who don't come to school. Teachers don't really have the time to go down to each individual student's house," Syam shares.
With so many activities and classes that teachers have to be around for, it would be a herculean task for teachers to knock on every "ghost" student's door to convince them to go to school.
However, the situation has been improving, as he shares that Student Welfare Officers have been deployed in some schools to take on the task.
"Such officers in school will help, as we really need to reach out to each and every one."
"One "ghost" student is one life lost," Syam laments. He highlighted the importance of a support system to help students at risk, to keep them in school, so that teachers can look after them.
The setup of the inter-agency Uplifting Pupils in Life and Inspiring Families Taskforce (UPLIFT) is one of the efforts by the Ministry of Education (MOE) to enhance the support that disadvantaged students and their families require.
More support for students who need it
MOE has been looking into creating a safe and nurturing environment for these students to grow up in, and help teachers like Syam by providing the support they need to bring these students back into the education system.
One of the task force's goals is to strengthen after-school care support.
For instance, GEAR-UP is an after-school programme for secondary school students where schools provide mentoring and interest-based activities, often in collaboration with community partners.
By 2020, GEAR-UP will be available in 120 secondary schools.
Syam shares about a wide array of activities introduced to help build these students' confidence, and keep them in school.
His students in the OEC participate in activities such as coastal cleanups, in which the club partners the Ocean Conservancy's International Coastal Cleanup.
While it was only the OEC participating in the coastal cleanups initially, they decided to invite other CCAs to come along.
With the most amount of experience, OEC members would lead the other CCA groups to participate in the cleanups, collecting more than 500kg of trash per coastal cleanup.
The school also partners other local community groups such as Loving Hearts Multi-Service centre, which organises activities for the students, ranging from math tuition to taiko drum lessons.
"The students who learnt how to play taiko drums put up an assembly performance at the end of their lessons," Syam shares, adding that all these activities have been put in place to help build the students' confidence.
He believes that teachers play a pivotal role in building that confidence, playing a role of a mentor and educator to them.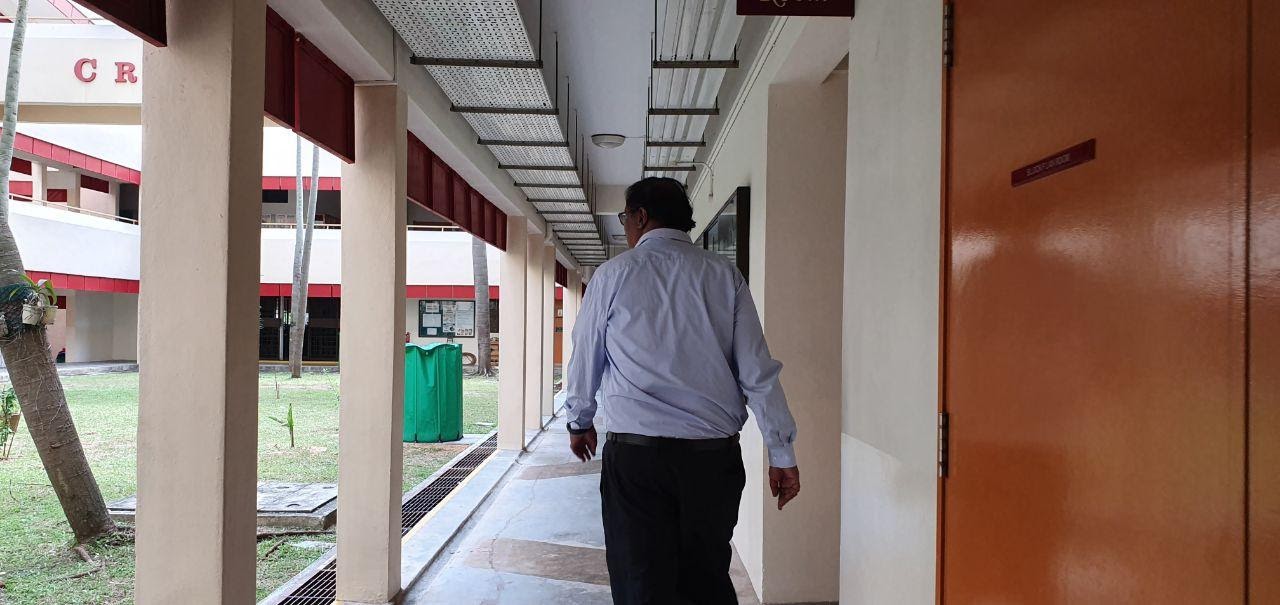 Syam's philosophy? All students can learn.
And that applies to us all too. You can read more about his story here.
This article has helped this writer appreciate teachers a lot more, and grateful for all the times her teachers have spared no effort in guiding her along the right path.
Top image via Julia Yeo
If you like what you read, follow us on Facebook, Instagram, Twitter and Telegram to get the latest updates.