At exactly 11pm on June 30, 2020, Hong Kong moved into a new era.
That was the moment a new national security law came into force in the special administrative region, according to South China Morning Post.
Imposed by Beijing, the wide-ranging law cracks down on dissenting voices while reducing Hong Kong's autonomy.
Since then, the law has sparked criticism and uncertainty, stoking tensions between China and some Western nations.
It has also seen multi-national corporations pack up operations in Hong Kong, some moving to Singapore instead.
So what exactly is this new national security law, and what does it mean for Hong Kong and the world?
What is "One country, two systems"?
To understand the implications of the national security law, it helps to understand Hong Kong's status as a Chinese Special Administrative Region (SAR).
According to the BBC, this stems from a treaty signed by the U.K. and China in 1984 which would see the then-British colony return to China in 1997, under the "one country, two systems" framework.
In short, this meant that Hong Kong would be granted a high degree of autonomy over its governance (excluding foreign and defence affairs) for the next 50 years.
This arrangement set Hong Kong apart from other Chinese cities -- the SAR enjoyed the liberty of its own legal system and rights unheard of in mainland China, such as freedom of assembly, free speech, and a free press.
But while the "one country, two systems" arrangement was meant to last until 2047, BBC reports that freedoms within the city are widely thought to be on the decline as a result of Beijing's increased intervention in Hong Kong.
Frustration and anxiety of this issue reached a boiling point in June 2019, when protesters took to the streets of Hong Kong to oppose a legislation that would allow extraditions to mainland China.
Those protests were not the first in Hong Kong's history but were exceptional in terms of the increasingly violent clashes between police and activists, according to the BBC.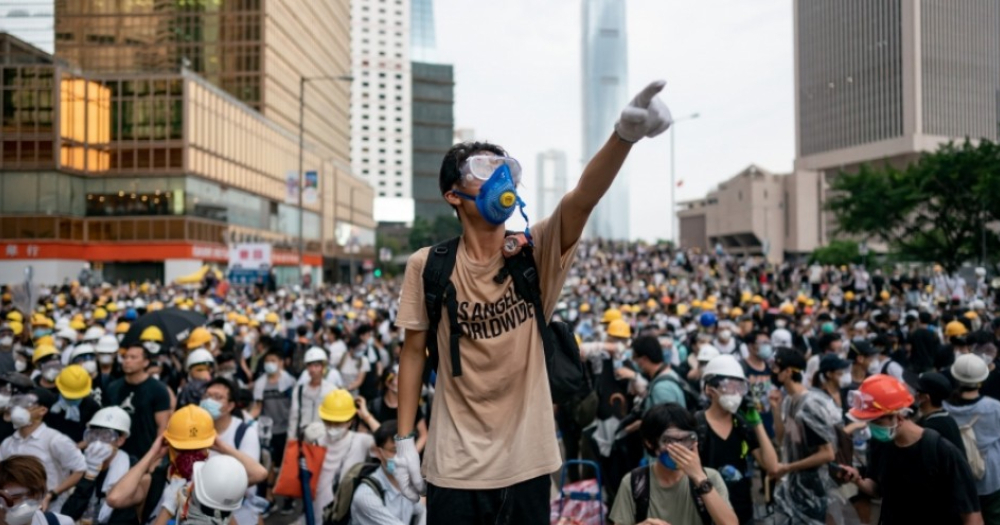 They were also lengthy, only really losing steam when Covid-19 and the ensuing health concerns forced crowds to disperse.
It is against this backdrop of dissent in the city that the new national security law was introduced.
Actual details of the law were shrouded in secrecy until after it was passed.
The BBC further explains that Beijing was able to impose the law by decree, bypassing Hong Kong's legislature.
The move was likely taken by Beijing to deal with the challenges posed to its authority, as the law is unlikely to be passed by the city itself due to its unpopularity.
So what does the law criminalise?
According to SCMP, the law criminalises any act of:
Secession, or undermining the unification of Hong Kong and China

Subversion, which includes undermining the power or authority of the central government

Terrorism, which includes jeopardising the health of or intimidating the public

Collusion with foreign or external forces
All four offences carry the maximum penalty of life in prison.
Additionally, SCMP reports that there are three circumstances under which Beijing's new Hong Kong-based national security agency can exercise jurisdiction:
serious cases that involve the "complicated situations" of interference by foreign and external forces

cases which the Hong Kong government cannot effectively enforce the legislation

cases in which national security is under "serious and realistic threats"
What does this mean for the people of Hong Kong?
While SCMP reports Chinese officials as insisting that the law will provide stability for Hong Kong and allow the "one country, two systems" arrangement to "move forward in the right direction", many believe that it signals an increased presence for Beijing in the city and a loss for its unique freedoms.
Johannes Chan, a legal scholar and professor at the University of Hong Kong, told the BBC that the law would have a "severe impact on freedom of expression, if not personal security" for the people of the special administrative region.
"Effectively, they are imposing the People's Republic of China's criminal system onto the Hong Kong common law system, leaving them with complete discretion to decide who should fall into which system," he explained.
According to The New York Times, on Jul. 1, one day after the law was introduced, Hong Kong police unfurled a banner warning protesters that they could be arrested or prosecuted for "displaying flags or banners/ chanting slogans/ or conducting yourselves with an intent such as secession or subversion".
Protesters had taken to the streets on Jul. 1 and shouted slogans in open defiance of the new law, reported SCMP.
About 370 people were arrested; at least 10 of them for allegedly violating the new national security law, with one man arrested for holding a Hong Kong independence flag.
#BREAKING: A man was arrested for holding a #HKIndependence flag in #CausewayBay, Hong Kong, violating the #NationalSecurityLaw. This is the first arrest made since the law has come into force. pic.twitter.com/C0ezm3SGDm

— Hong Kong Police Force (@hkpoliceforce) July 1, 2020
The BBC reported on the censorship that crept into the everyday lives of Hongkongers, with some deleting old social media posts.
According to SCMP, fear of secret surveillance — which the security law allows in certain circumstances — has seen many flock to download encrypted messaging app Signal.
It's affecting businesses too
Businesses too have felt the crunch of the security law, with SCMP reporting that they may face fines if found to be errant.
According to Bloomberg, the introduction of the law has forced technology firms to reconsider their operations in Hong Kong as those that handle data are seen as particularly vulnerable.
Authorities can ask them to delete or restrict access to content deemed to endanger national security.
Failure to comply is punishable with a fine of HK$100,000 (S$17,843) and six months in prison for the representatives of offending platforms.
Tech firms are thus looking at restructuring their operations away from Hong Kong after clients and suppliers expressed concerns about the implications of running data and internet services under the new law.
One notable company to pull out of Hong Kong has been Naver, according to SCMP.
South Korea's largest internet portal — which provides the Line messaging app — will instead be running its overseas data backup centre from Singapore.
Meanwhile, Business Insider reported that other major tech firms like Facebook, Twitter, Google, LinkedIn, Telegram, and Zoom have announced that they were pausing data-processing request from authorities in Hong Kong.
Chinese-owned social media app TikTok is ceasing its operations in the city altogether.
Stoking international tensions
The national security law has also seen international tensions flare with some nations critical of what they perceived as China's strong-arming.
Specifically, President Donald Trump has moved to strip Hong Kong of its preferential trading status with the United States, according to The New York Times.
Additionally, he signed off on legislation — already passed by the U.S congress in May — that allows the U.S. to impose sanctions on officials or institutions, including banks, that were found to have undermined Hong Kong's semi-autonomous status.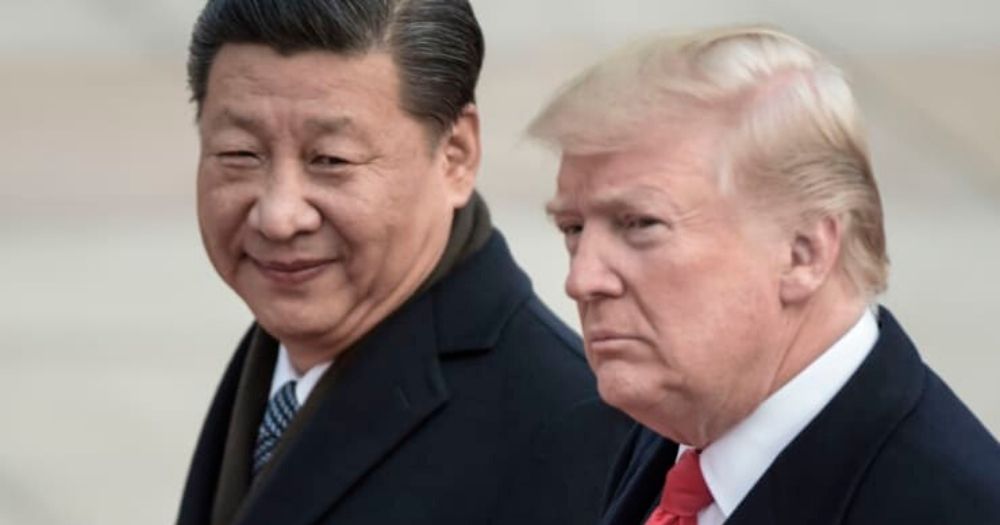 The United Kingdom was another country to take action in the aftermath of Beijing imposing itself on the special administrative region.
BBC reported that the day after the law came into effect, the U.K offered up to three million Hong Kong residents a path to citizenship.
The offer was accompanied by British Prime Minister Boris Johnson declaring that Hong Kong's freedoms were being violated.
Foreign Secretary Dominic Raab later announced that the U.K was immediately suspending its extradition treaty with Hong Kong "immediately and indefinitely", according to the BBC.
The extradition treaty had meant that if individuals in the U.K were suspected of committing a crime in Hong Kong, British authorities could be asked to hand them over to Hong Kong.
Beijing condemns retaliatory measures against security law
Both the U.K and the U.S government's decisions were met with a scathing rebuttal from Beijing.
Liu Xiaoming, China's ambassador to the U.K., said the British government were "making irresponsible remarks on Hong Kong affairs", reported the BBC.
"We want to be your friend. We want to be your partner. But if you want to make China a hostile country, you will have to bear the consequences," he said.
Meanwhile, according to The New York Times, China has vowed to "retaliate" against the U.S.
"The act on the United States side maliciously denigrates Hong Kong's national security legislation, threatens to impose sanctions on China and gravely violates international law and basic rules of international relations," read a statement issued by China's Ministry of Foreign Affairs.
"It is gross interference in Hong Kong affairs and China's internal affairs."
---
Mothership Explains is a series where we dig deep into the important, interesting, and confusing going-ons in our world and try to, well, explain them.
This series aims to provide in-depth, easy-to-understand explanations to keep our readers up to date on not just what is going on in the world, but also the "why's".
---
Top image via Getty Images
If you like what you read, follow us on Facebook, Instagram, Twitter and Telegram to get the latest updates.