The owner of homegrown eatery Founder Bak Kut Teh posted a plea for help on Facebook on July 14.
The franchise, which has been around for 42 years, was apparently in dire straits due to Covid-19.
Its second-generation owner, 45-year-old Nigel Chua, told 8 Days that each of its four outlets typically rake in around S$200,000 per month.
Since the pandemic, though, revenue has fallen to S$30,000 per month.
Chua said that the franchise would face the possibility of permanent closure in the next two months if they don't make a "turn around".
In a public letter, the business also added that they would be giving a 30 per cent discount to all dine-in customers.
Negative comments about owner's "extravagant" lifestyle
Their public appeal drew much support from fans who said in the comments that they would drop by soon.
However, it also appeared to draw the ire of some netizens who highlighted that the owners lead "lavish" and "extravagant" lifestyles and questioned the sincerity of their plea.
They claimed that the owner was living in bungalows and private properties.
One user even pointed out that the founders had expensive watches on.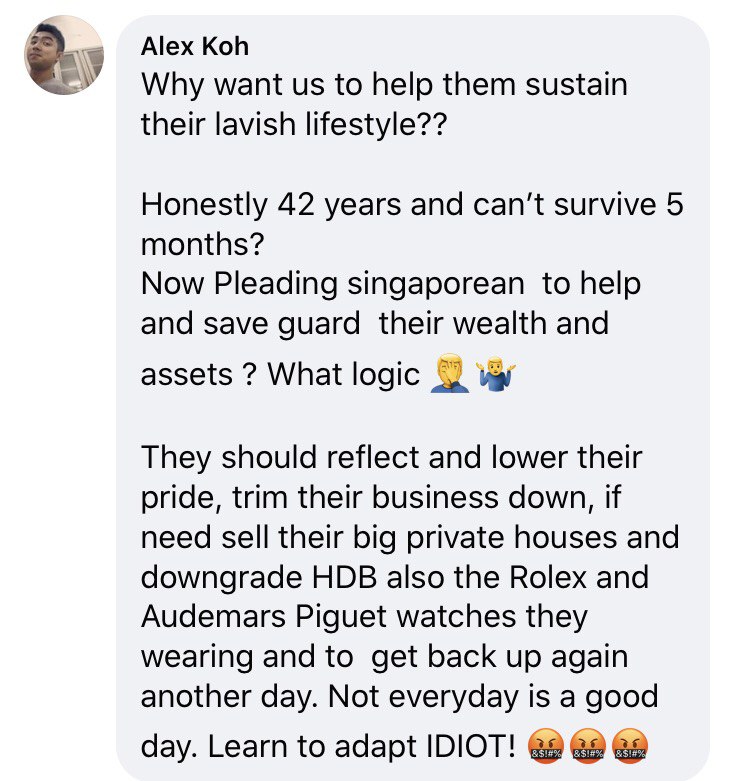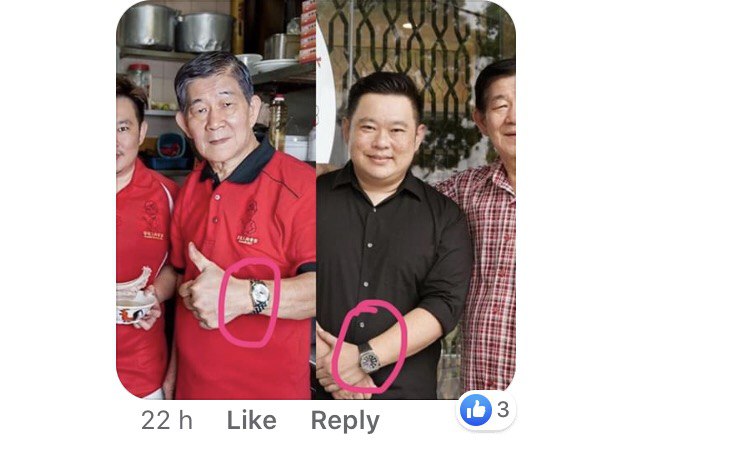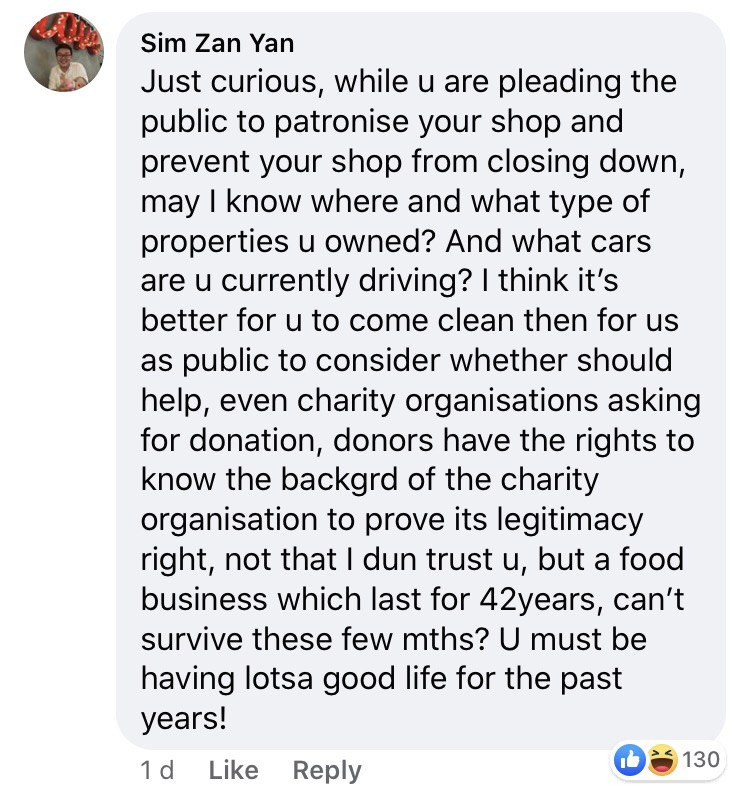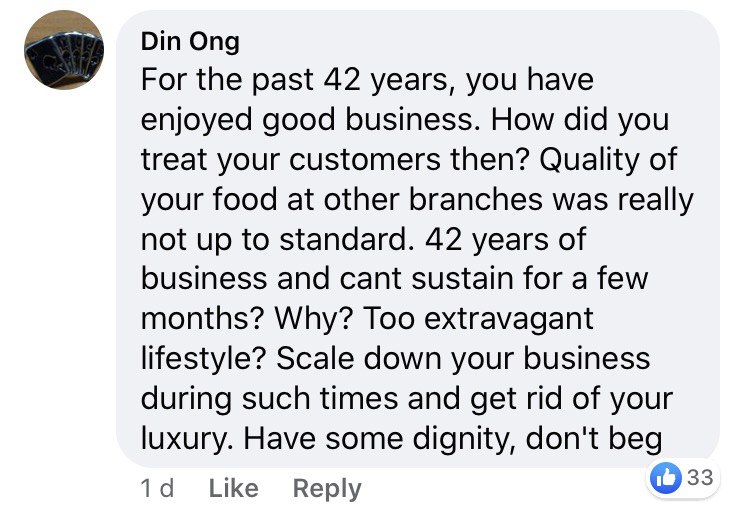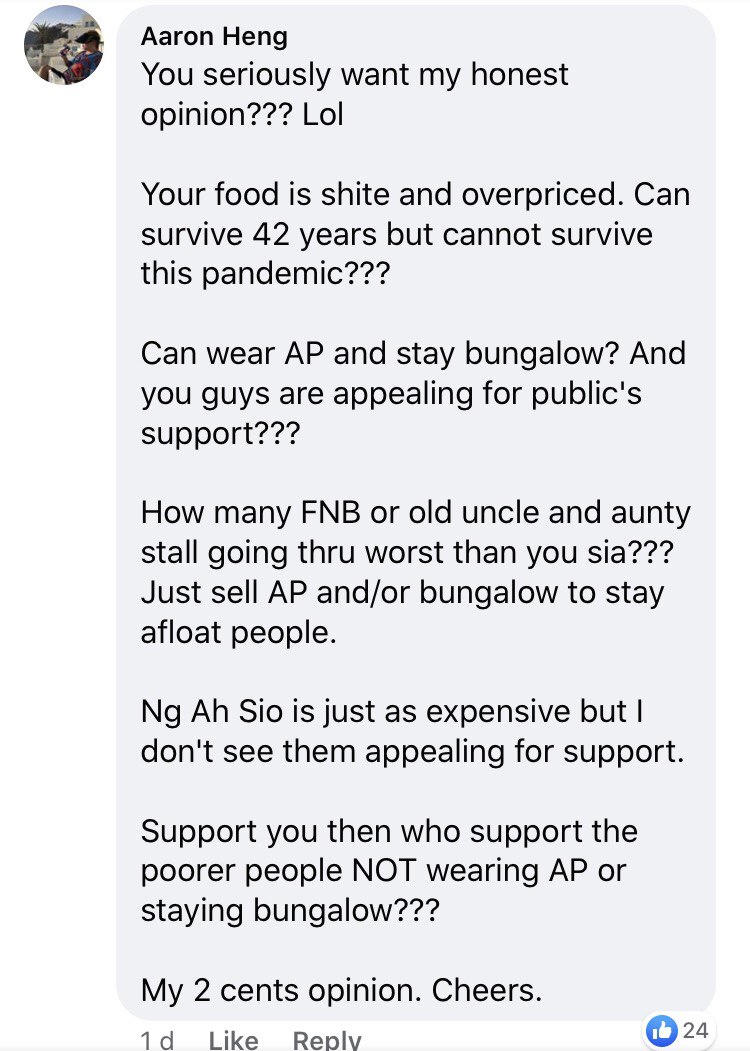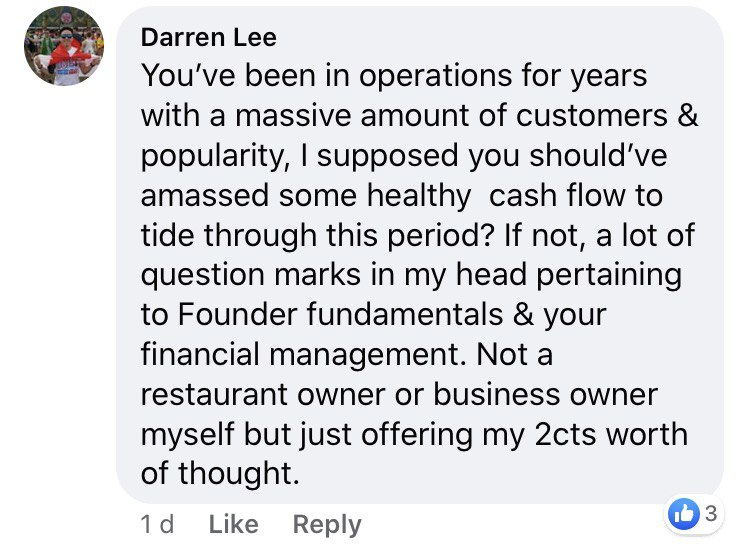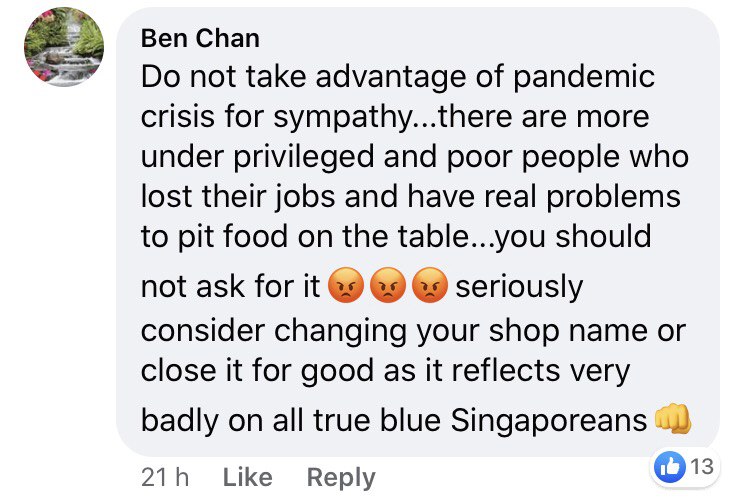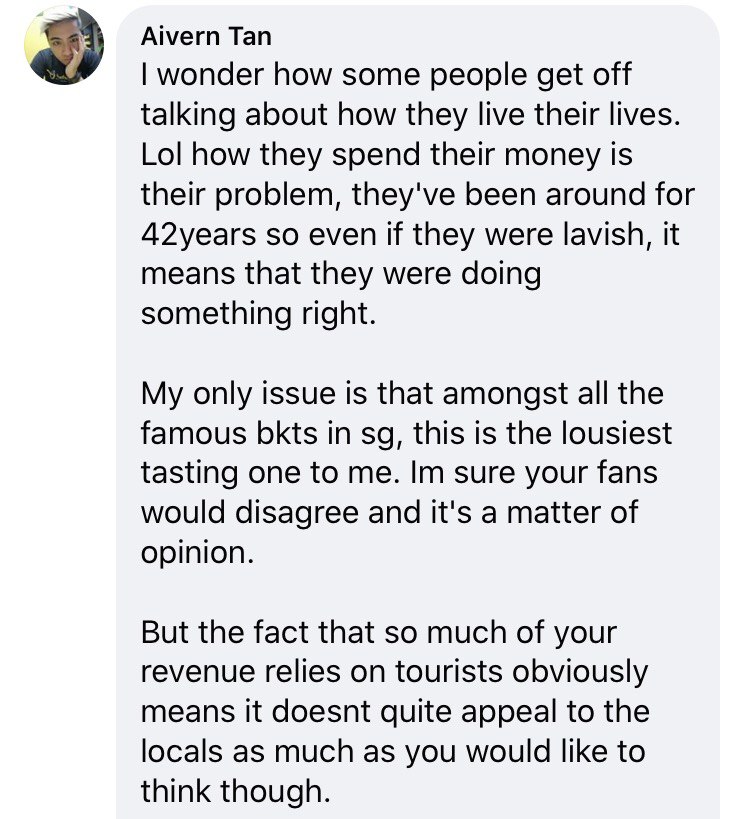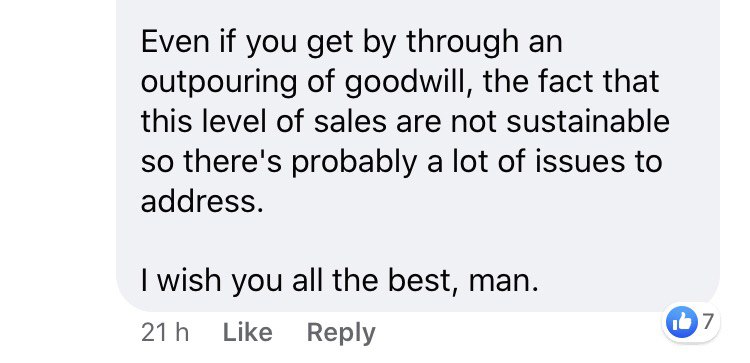 Lives in five-room HDB flat, watch is secondhand
Chua, who is a father of three, subsequently came forward to make clarifications about the backlash in an interview with 8 Days.
He said that in contrast to what netizens might think, he lives in a five-room HDB flat in Hougang, but admitted that he owned three condominium properties jointly with his father and older sister.
In response to claims that he drove a Ferrari, Chua said he drives a secondhand Toyota.
He told 8 Days, "I don't even own a wheel from Ferrari."
Chua added that he did not respond to the negative comments on Facebook to defend himself for fear that it would make things worse.
About the expensive Audemars Pigeut watch which netizens caught in his photos, Chua said that he bought the watch six or seven years ago, and had paid around S$14,000 for a secondhand model.
He explained that he had merely bought it to treat himself after his hard work.
"I just bought one watch, with my hard-earned money. I've worked hard for so long and have some savings after taking care of my three kids. Everyone has their own hobbies, so I bought a watch to pamper myself. There's nothing wrong with that. I didn't borrow any money to buy it."
According to Chua, hours are long, working at the restaurants. He starts work at 9am and ends at 2am.
Wants to save as many outlets as he can
Chua shared that his father, 75-year-old Chua Chwee Whatt, who originally started the bak kut teh chain, did not support his idea of a public appeal as it would cause them to lose 'face'.
However, Chua said he put aside his pride to write the letter, thinking it would help people understand the struggles hawkers go through.
Several comments on the Facebook post complained that the prices were too expensive, and that the quality in food had dropped.
Chua said that the high prices were due to the fresh ingredients they used. Regarding the fall in standards, he revealed that this would be something the franchise would reflect on in the coming two months.
Some netizens proposed the idea of closing down some outlets in order to save costs, but Chua told 8 Days that he would like to "save them as much as [he] can" as they have been in operation for so many years.
Top photo from Founder Bak Kut Teh
If you like what you read, follow us on Facebook, Instagram, Twitter and Telegram to get the latest updates.