Durian is a thing, fried rice is a thing, and now durian fried rice is a thing.
One June 30, travel vlogger Trevor James, known as The Food Ranger on Facebook, shared a video of this unique dish in Penang: Musang King durian fried rice with sambal belacan.
James
is a Canadian who lives in Asia, and specialises in making videos on street food.
The video begins with the staff explaining that some of the Musang King durian will be used to top the dish as "garnishing", while the rest will be fried into the rice.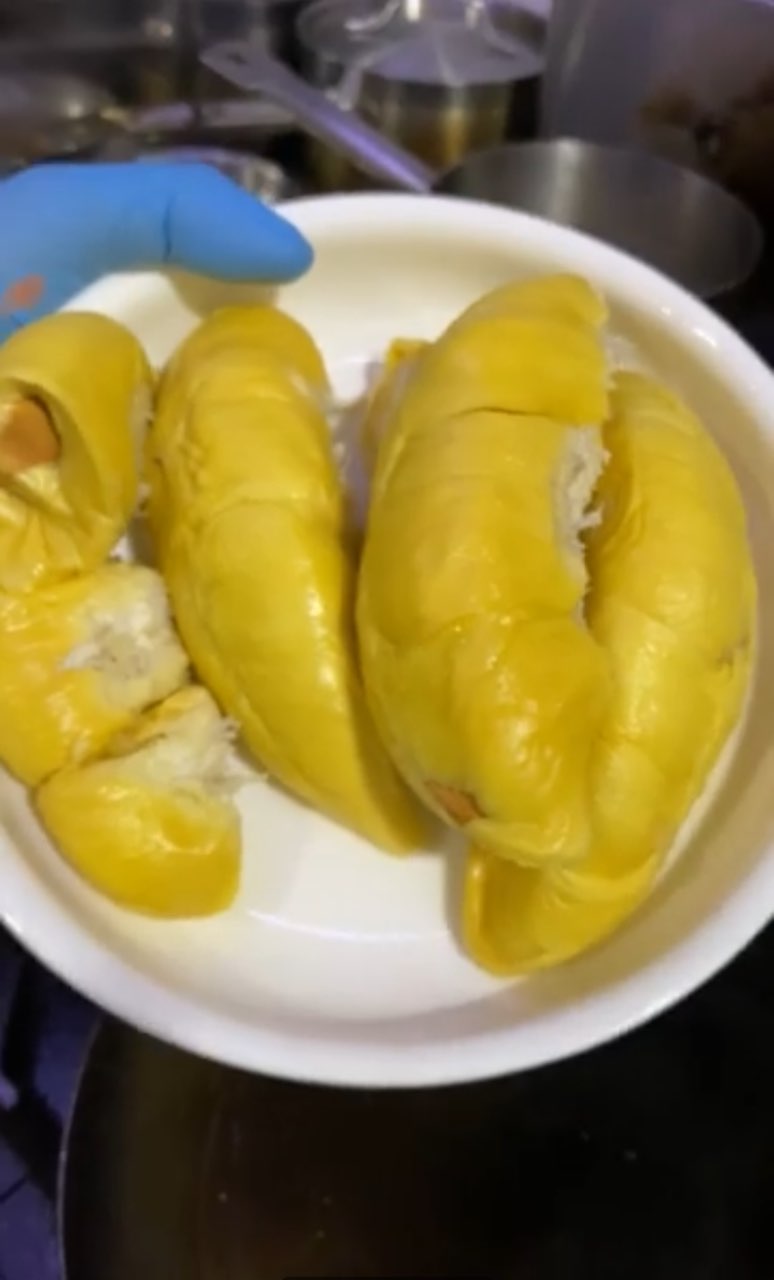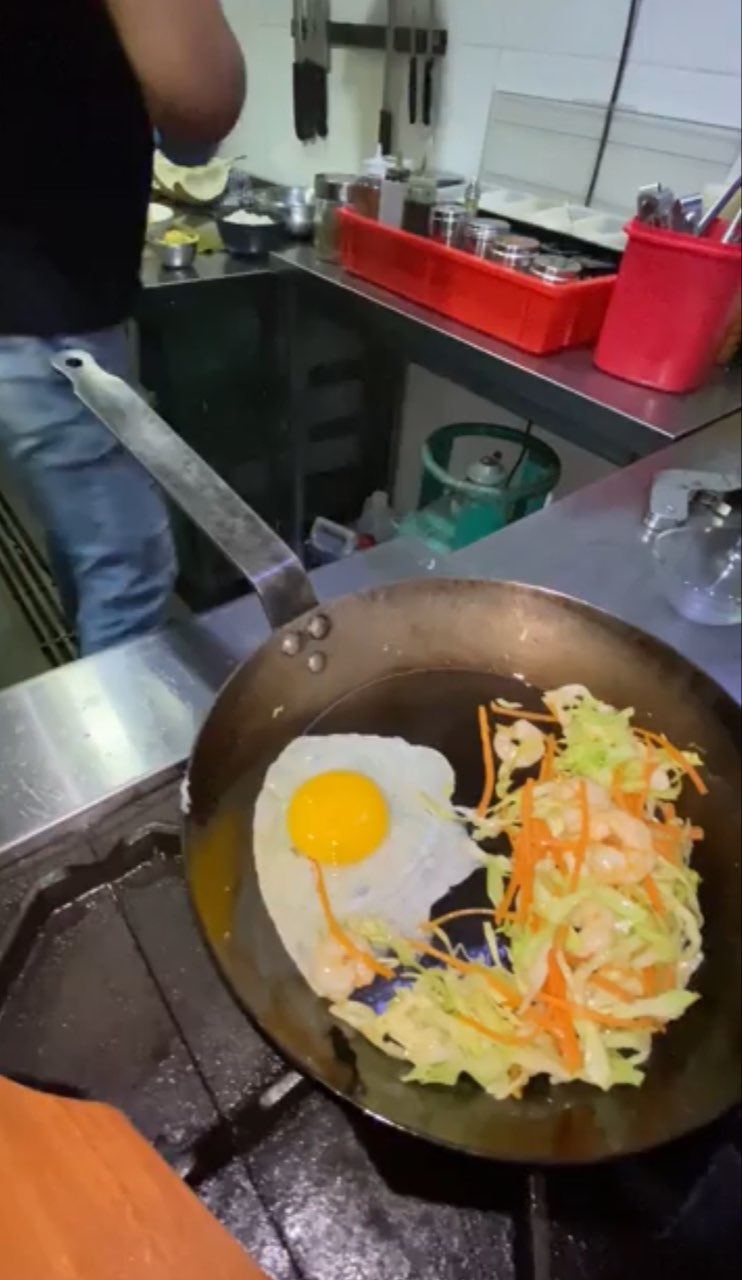 The fried rice is first cooked with usual ingredients like soy sauce, cabbage, shrimp, carrots, and egg.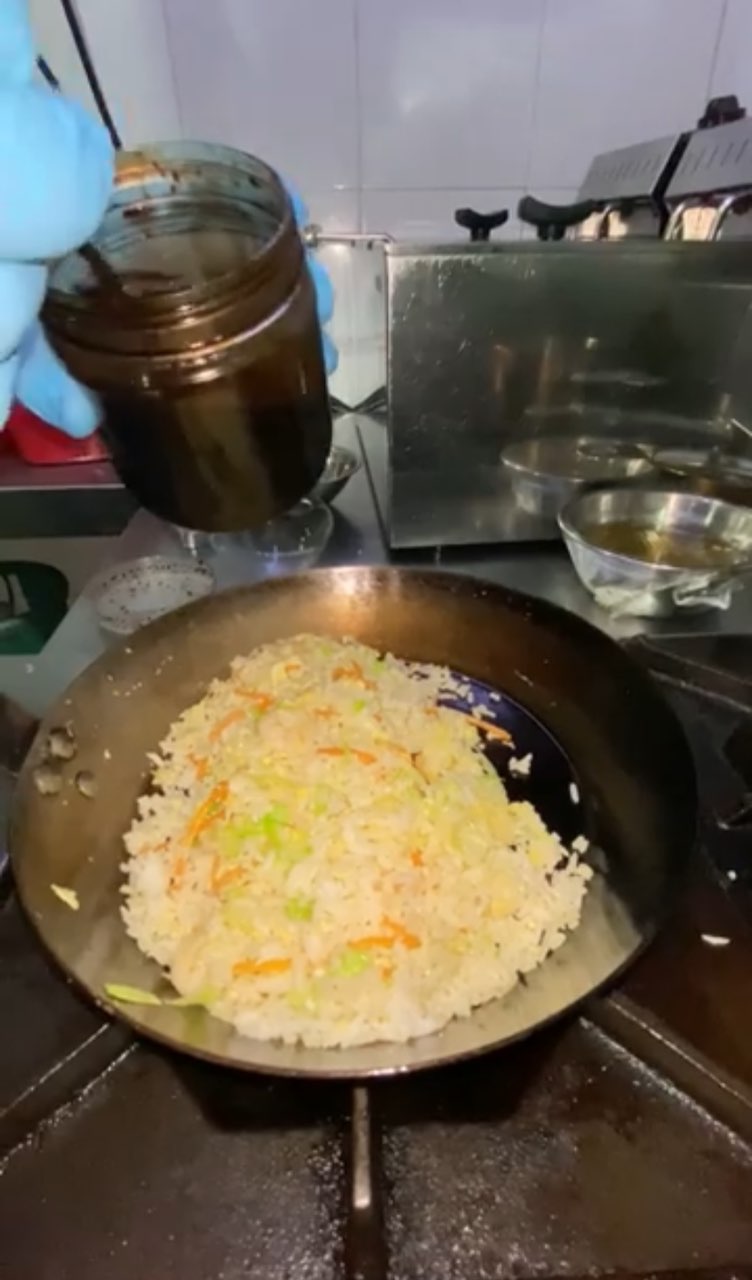 The staff then explains that they will be incorporating the Musang King durian by frying it with the rice.
Durian-infused rice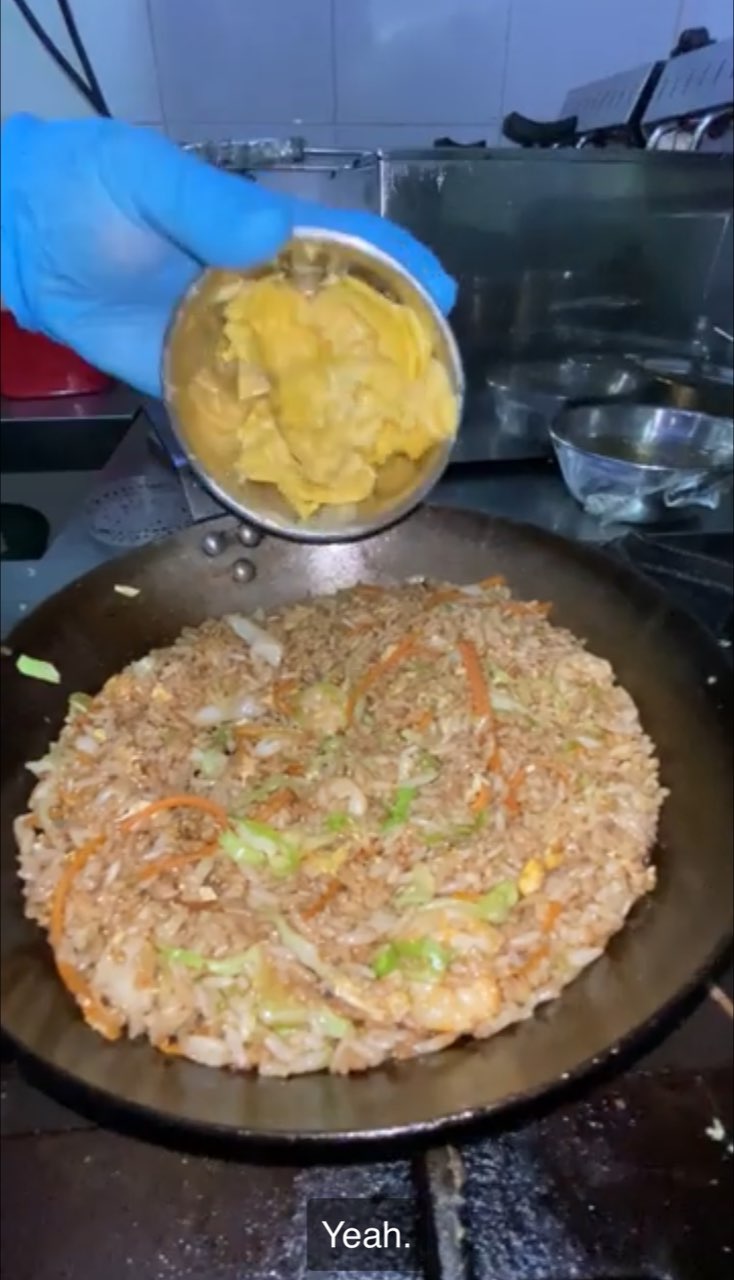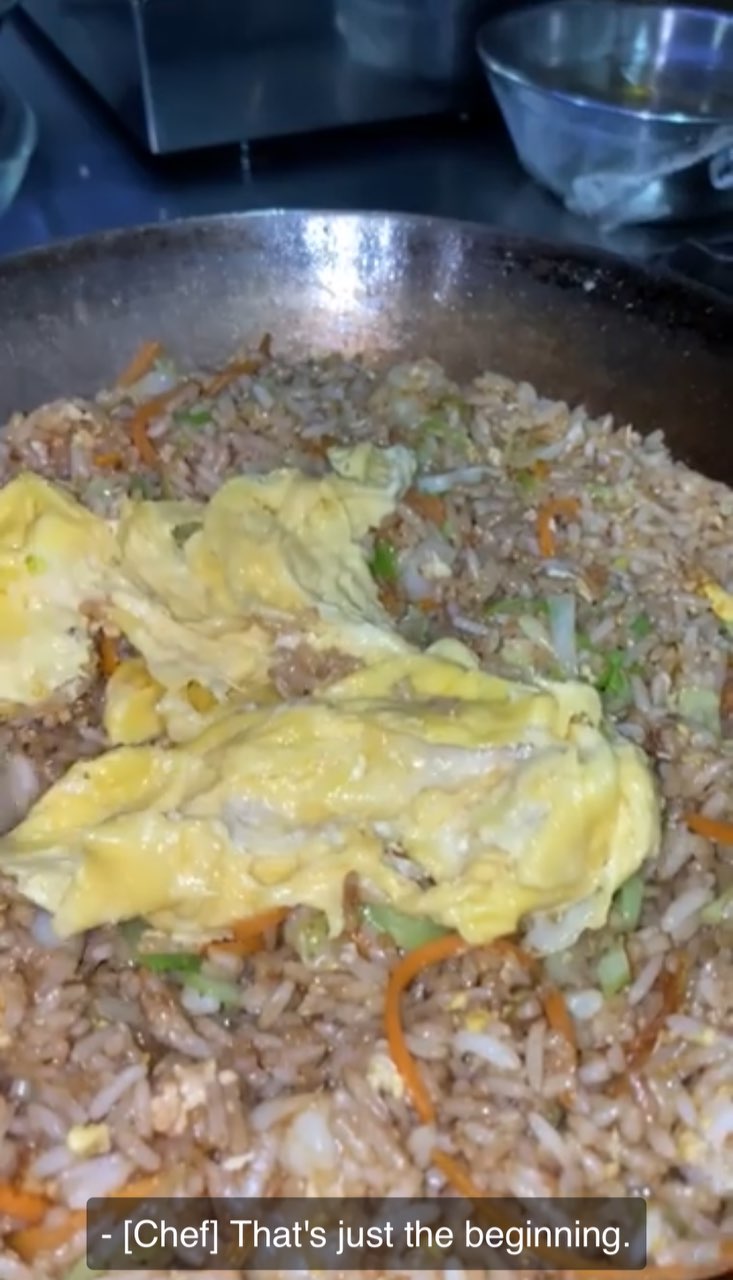 Served with sambal belacan
Once the rice has been coated with durian, the dish is served on a plate, and topped with more Musang King durians, as well as a side of homemade sambal belacan.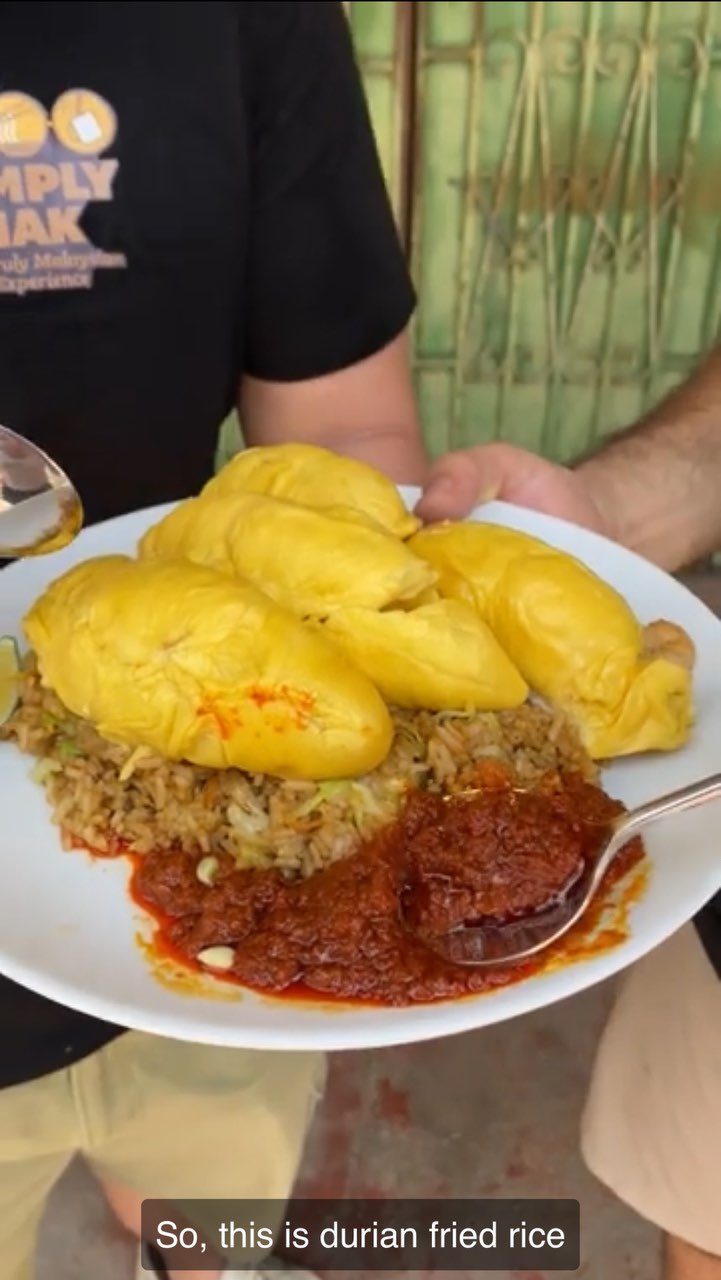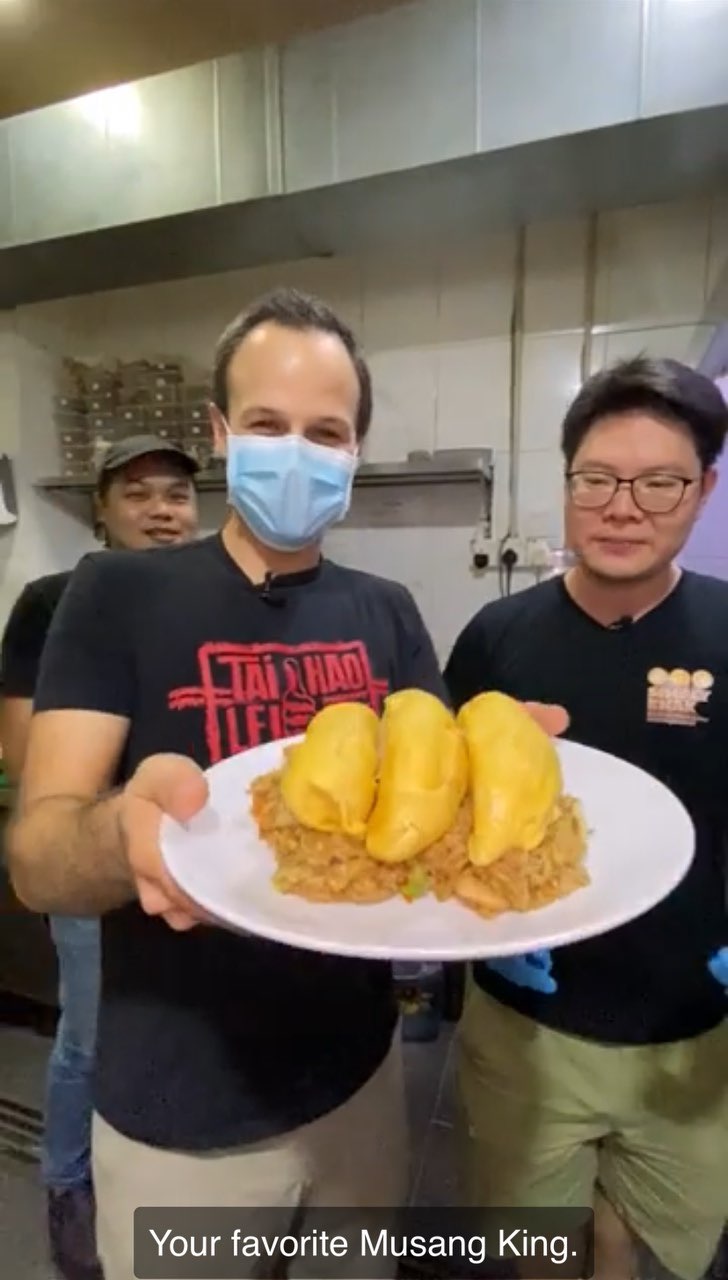 The final product
James first tries pure durian flesh with sambal belacan, which he reacts with "mmmm!" and then "MMMM!"
He added that it was "smooth", and that the flavours worked together.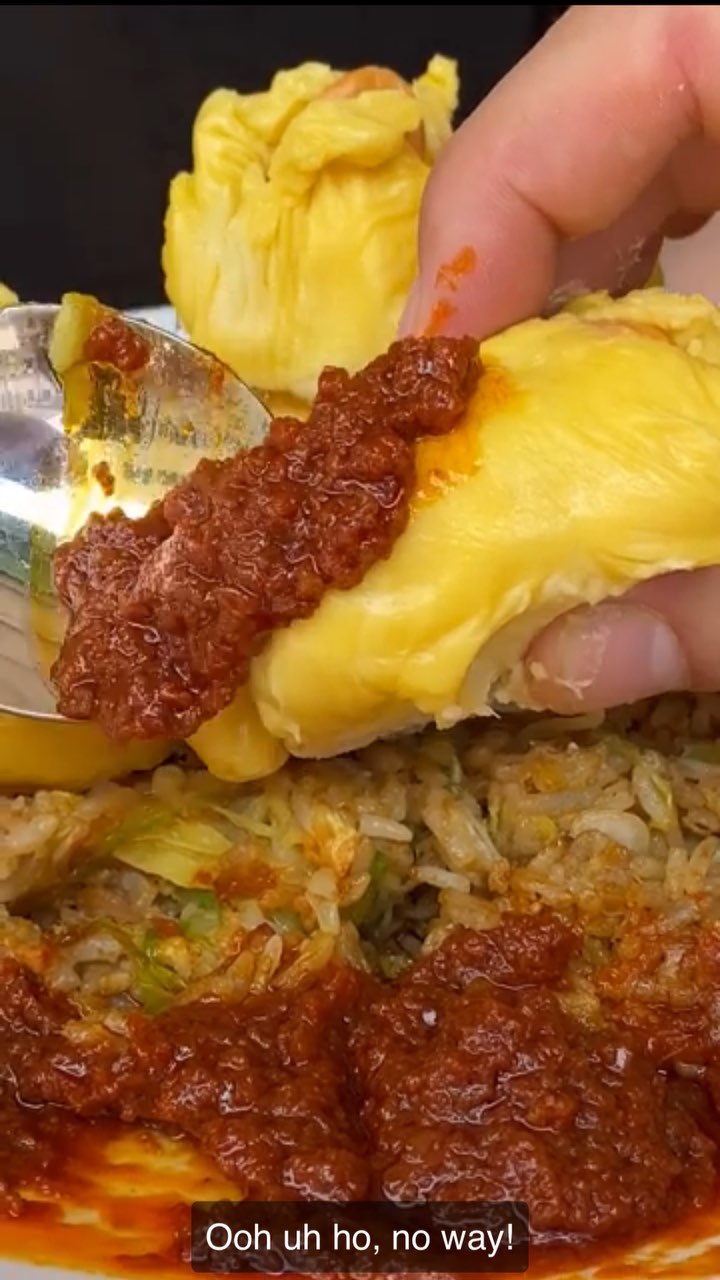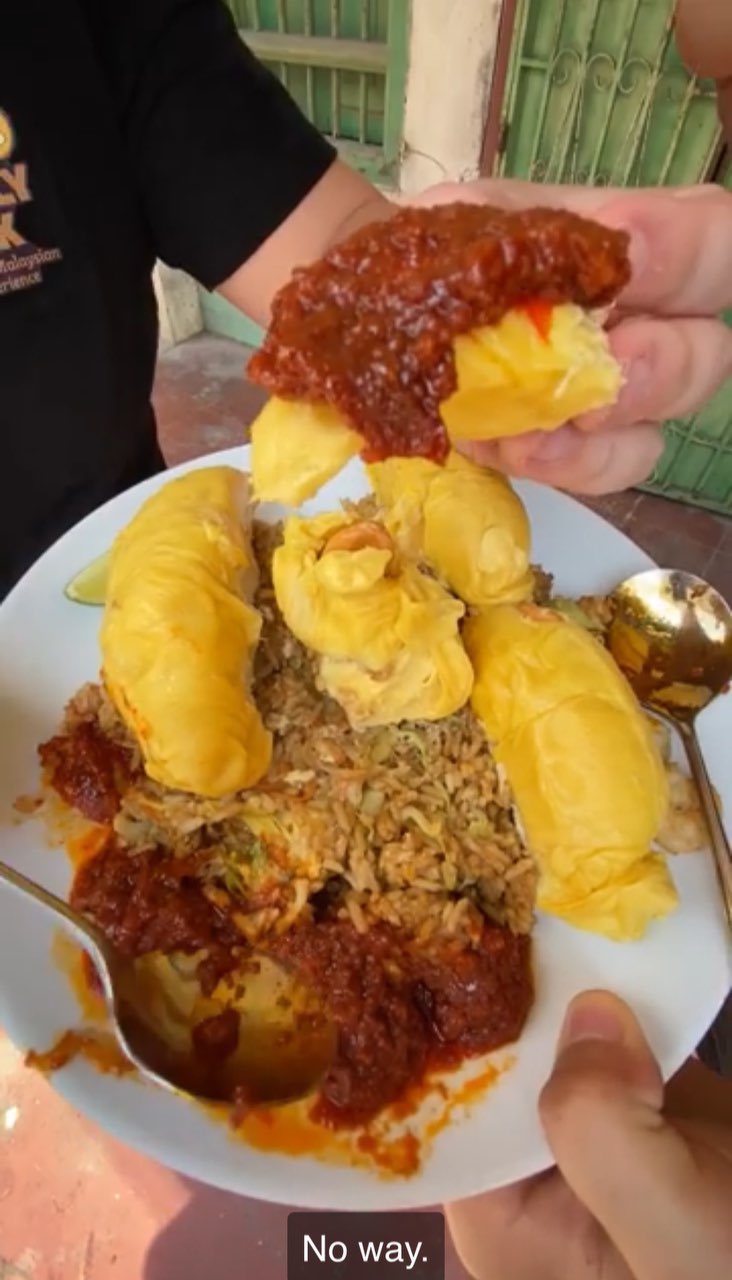 Verdict
The staff explains that the combination of savoury and sweet makes it work.
The video ends with James trying the sambal, durian and rice together and expressing his approval.
He says:
"You can actually see the durian flesh infused into the rice. And the sambal goes well. That's one thing I'm surprised with. The sambal, you think it wouldn't go with that sweetness from the durian, but it does."

"I like that sweetness from the durian and the spiciness from the sambal. That's actually a surprising combo."
The store's name is Ah Chong Fried Rice and it is located in Penang, Malaysia.
Singapore has it too
Singapore has its own share of durian dishes too, incluing durian hotpot and durian fried rice, which we tried:
Top photo via The Food Ranger on Facebook
If you like what you read, follow us on Facebook, Instagram, Twitter and Telegram to get the latest updates.