Hong Kong has recently been hit with the third wave of Covid-19 cases, causing restaurant dining to be banned since July 29, 2020.
The ban was however reversed the next day. Despite that, eateries in Hong Kong are struggling.
Restaurants hit hard
Many restaurants in Hong Kong have been badly affected, even those owned by well-loved celebrities such as Bosco Wong and Louis Koo.
For Wong, his oyster restaurant OysterMine was reportedly unable to make ends meet due to the Covid-19 pandemic.
As such, the restaurant is currently holding promotions and discounts for their takeaway orders, hoping it can help ease its losses.
However, his business fallen by roughly 70 to 80 per cent, according to Sky Post, but Wong assured that he would continue to support the restaurant.
He pointed out that his employees can't afford to be unemployed now during this crisis, and hoped that the restaurant's landlord can help to reduce the rent as well.
Koo's restaurant to remain closed
Koo's co-owned restaurant Ming has also suffered greatly from the pandemic.
He had placed his employees on paid leave after suspending operations back in February.
Koo also believed that the employees' safety was more important than the business and said that it would be dangerous for them to travel to work at this moment.
He decided to continue to suspend his business for one more week in a bid to protect his employees.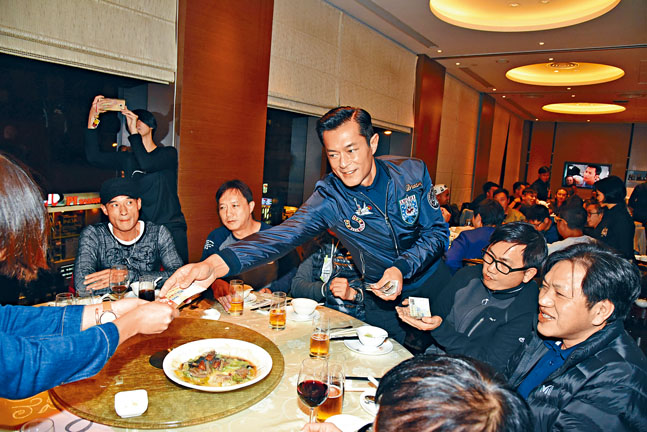 Although this was announced prior to the reversal of the ban.
Other celebrity-owned restaurants
Celebrities such as Irene Wan and Rosina Lam have been struggling with their own restaurants too.
Many of them have been offering takeaways for their restaurants to help business.
Lam's restaurant, Kung Fu Dim Sum, also started selling via food delivery platform Foodpanda as well.
https://www.instagram.com/p/CDJIcYdj33V/
Top images from @oystermine | Instagram and HK top ten.
If you like what you read, follow us on Facebook, Instagram, Twitter and Telegram to get the latest updates.