A 14-year-old girl from Australia was recently featured on Channel 8 for making it as a finalist in the "My story" public speaking competition.
The competition was jointly organised by the Promote Mandarin Council and Noontalk Media, and has a target group of youths aged 13 to 18.
The competition had a total of 61 participants, with eight finalists.
Finalists were given 90 seconds for their performance, where they had to tell the audience more about themselves.
A student from Temasek Junior College clinched the top prize. However, a 14-year-old girl from Australia, known as "Lina", was featured on Channel 8 for leaving a deep impression on the judges during the finals.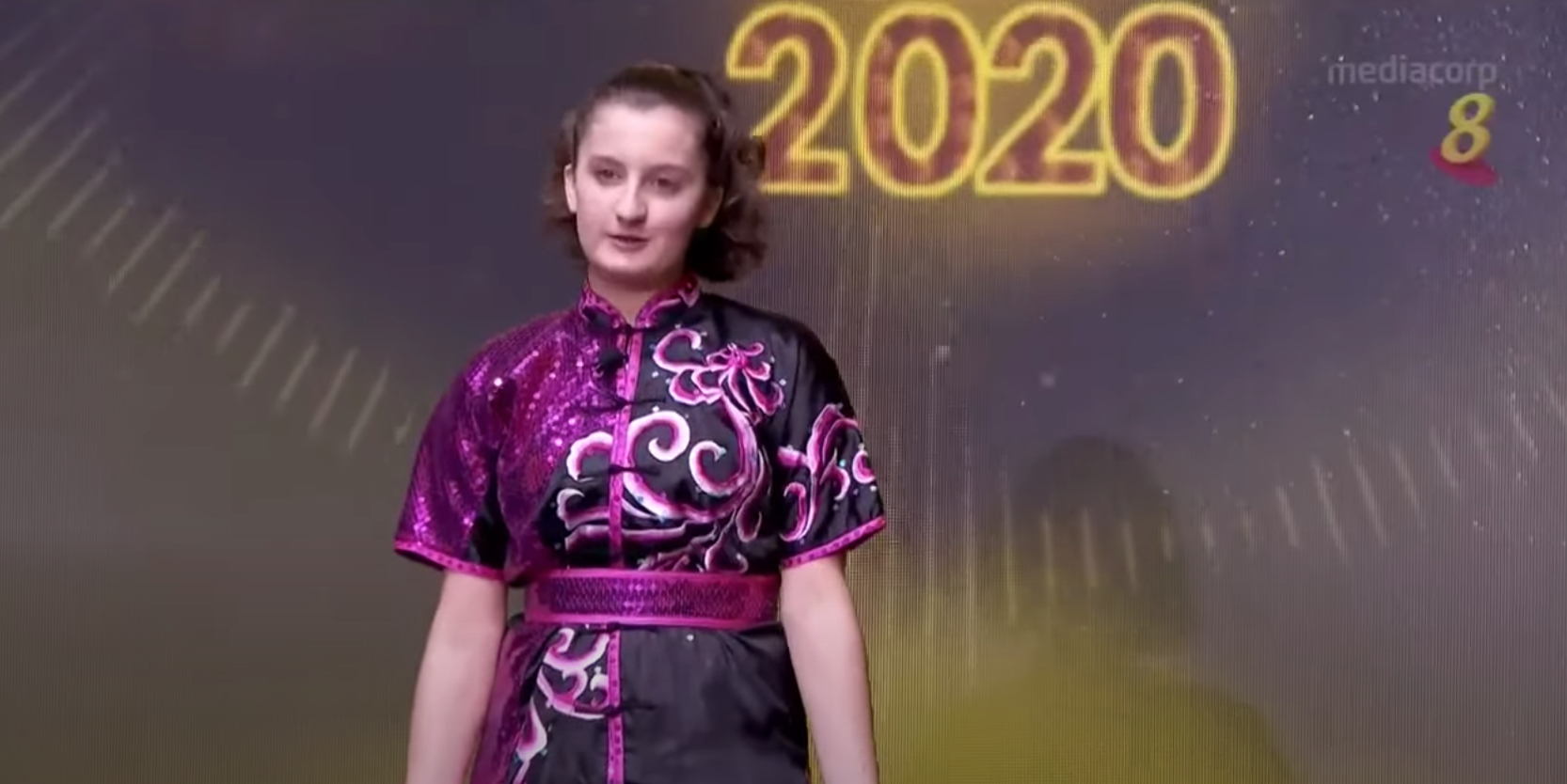 As one of the eight finalists, the Bedok South Secondary School student had delivered her piece in fluent Mandarin, coupled with a wushu (Chinese martial art) performance.
The finals took place on July 26.
According to a clip that was shared to YouTube, the 14-year-old told reporters in Mandarin:
"I learnt Mandarin from a young age. When I was in school, the teachers spoke to me in Mandarin and my parents felt that learning the language brings great benefits, so they let me continue learning it. This is why I can speak Mandarin to you now."
Cool.
Top photo screenshot via Channel 8 video.
If you like what you read, follow us on Facebook, Instagram, Twitter and Telegram to get the latest updates.