Giddens Ko, who wrote and directed 2011 film "You Are the Apple of My Eye," is back with a new movie.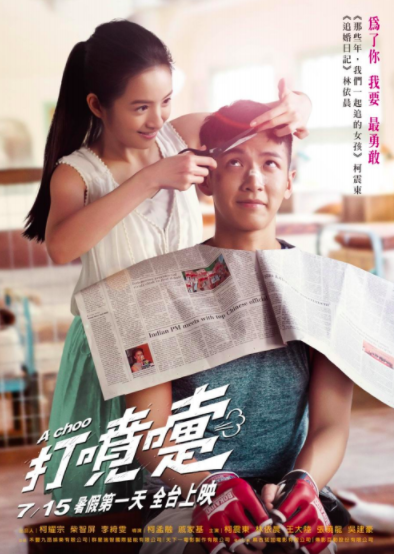 Titled "A Choo," the latest film will also star 29-year-old Kai Ko as the lead actor.
Other big names in the project are Ariel Lin ("It Started with a Kiss"), Ta-Lu Wang ("Our Times"), and Vanness Wu ("Meteor Garden").
Louis Koo will be making a special appearance as well.
Here's the movie's synopsis:
"As a boy who had grown up in an orphanage, EJ (Kai Ko) met Hsin-Hsin (Ariel Lin), where their relationship blossomed into mutual affection. Hsin-Hsin sneezes whenever she thinks of EJ. As they grow up, Hsin-Hsin leaves the orphanage to work in the city.

EJ on the other hand, swears to be 'the bravest man' to earn Hsin-Hsin's love, and devotes himself to becoming a boxer. Through his unyielding love for Hsin-Hsin, EJ becomes a legend in the boxing ring as the 'man who could not be knocked out.'

Yet as the evil Dr. Cube schemed in the shadows, threatening Hsin-Hsin's life with all sorts of dangers, EJ  soon learns that his true purpose lies not in becoming some superhero, but to be the one-and-only superman for the person he cares most in the world."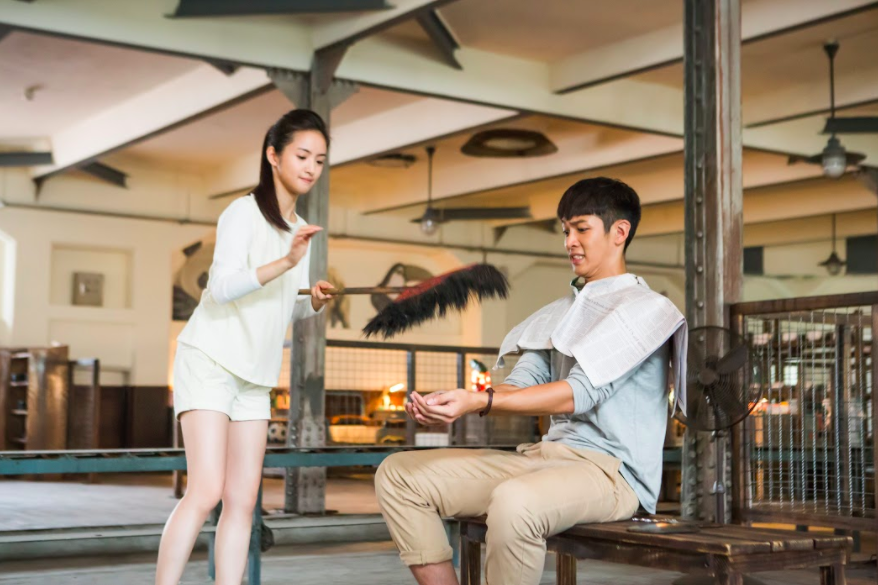 If you're wondering how Wang [Ta-Lu] fits into all this, he plays the role of EJ's best friend, who also has a crush on Hsin-Hsin.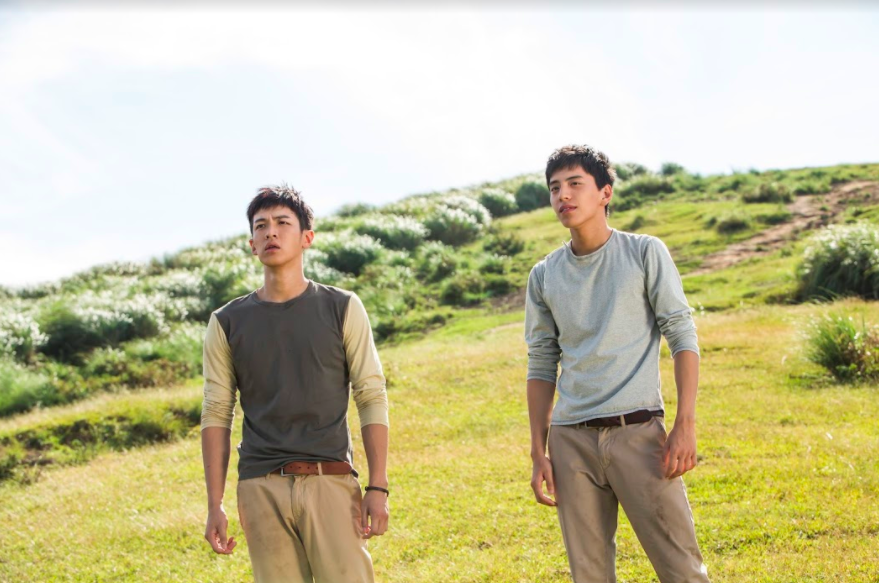 Wu transforms into antagonist Dr. Cube, who seeks to merge with the "Hyper Matrix" to become the most powerful force in the universe.
Beyond romance and comedy, the film also incorporates elements of action-combat and fantasy.
While youth romance genre sits on the precarious edge between cringey and heartwarming, its unique elements and strong cast will hopefully tip it over to the latter.
You can watch the trailer here:
"A Choo" is now in Singapore cinemas.
Top image via MM2 Entertainment
If you like what you read, follow us on Facebook, Instagram, Twitter and Telegram to get the latest updates.