When 102-year-old Tan Chiow Joon was born in 1918, modern Singapore as we know it wasn't even a thing.
But on July 10, 2020, Polling Day, Tan got to decide in his own small way who forms the next government of the Republic of Singapura.
He, like many senior Singaporeans, headed out to cast their votes since 8am.
Tan has been staying at East Coast Road since the 1960s.
Formerly part of Joo Chiat SMC, he is now absorbed into Marine Parade GRC.

Tan used to work in the maritime industry and he later opened a coffee shop.
Tan has five sons and a daughter. He speaks Hokkien and Hainanese.
As part of Polling Day coverage, Mothership followed Tan to the polling station at Siglap South Community Centre to cast his vote.
Tan lives on the second floor of his shop house.
These days, mobility does not come as easily.
Tan had a hip replacement when he was 99 years old.
He now requires help getting up and down the flight of stairs that leads to the ground floor.
Just a few years ago, he was more independent, going about his day in the neighbourhood by himself.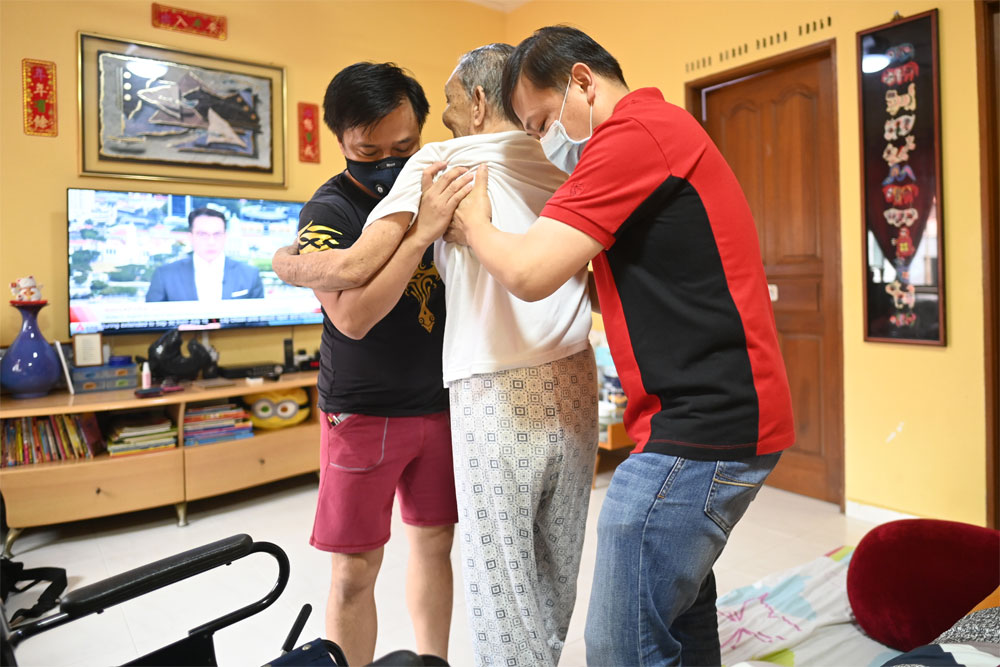 To get to the ground floor, he would sit on the wheelchair and let three men carry him down the stairs.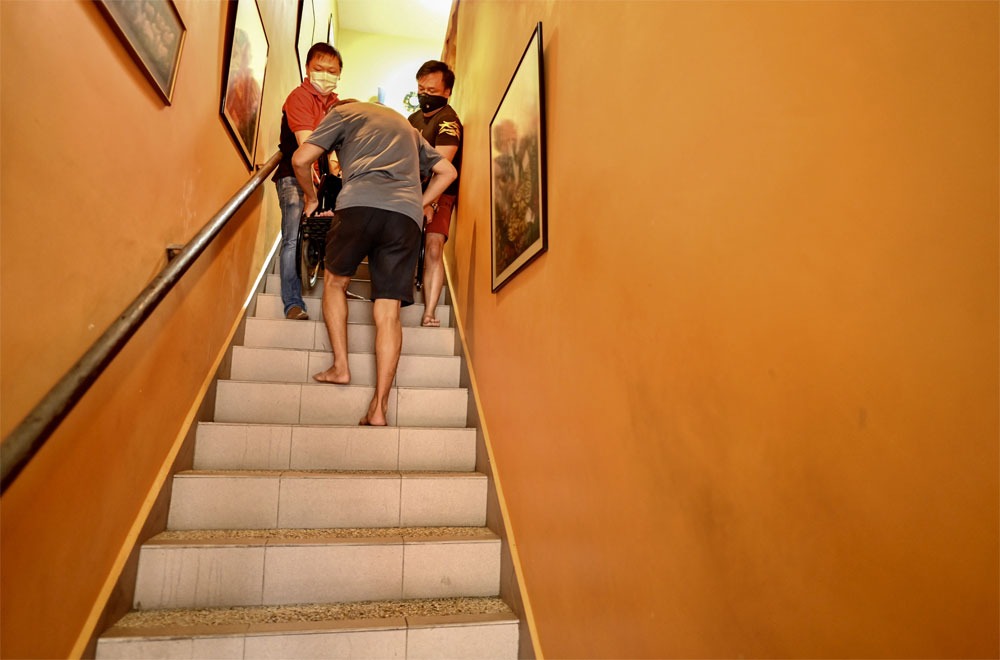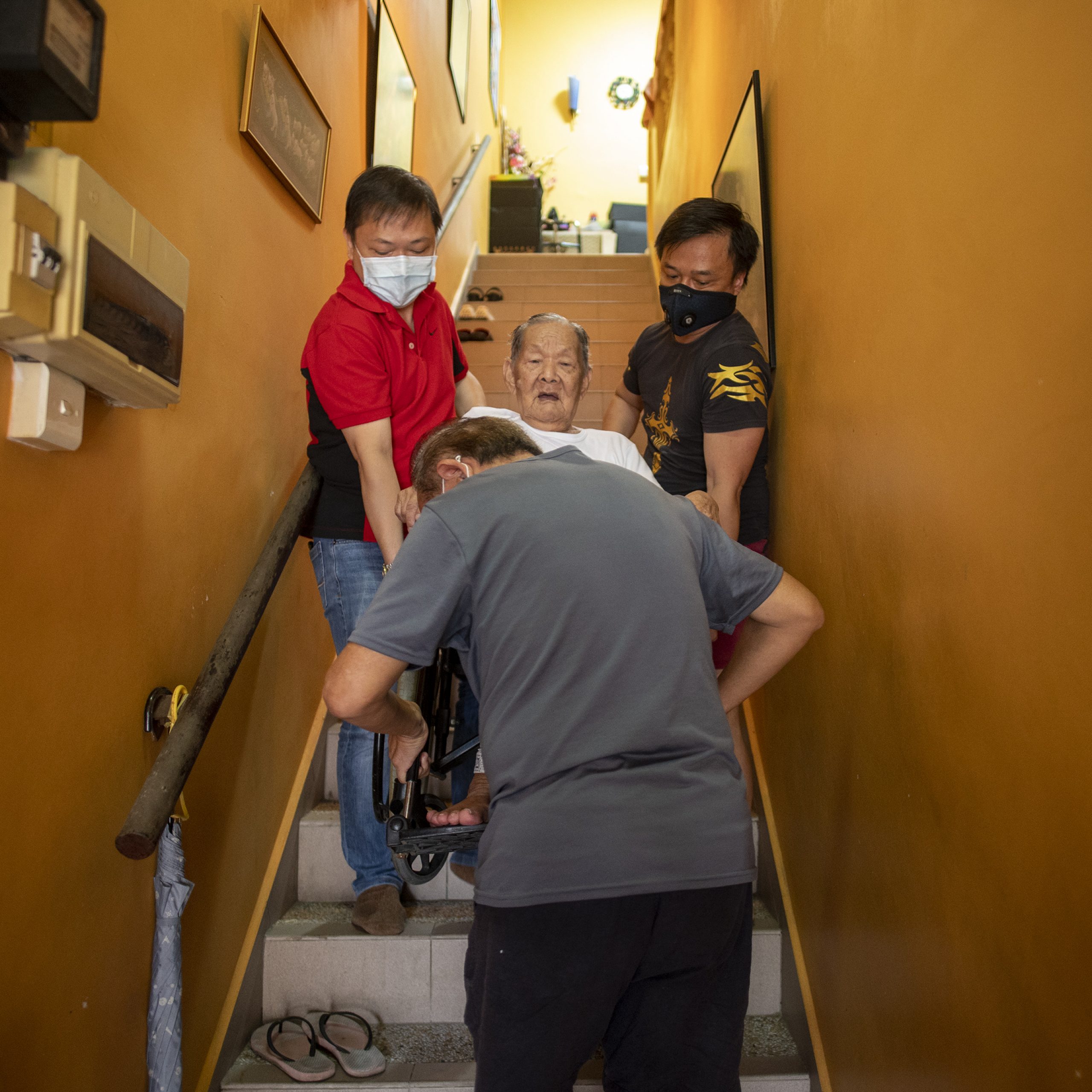 While Tan's limbs are weaker now, he still closely follows the news, his son said.
Tan reads the Chinese newspaper and watches the news on television.
He can recognise the two parties that are contesting in his constituency -- the People's Action Party and the Workers' Party.
His son shared that Tan told the family that he wants to vote this time — which came as a surprise.
Tan has been voting without fail every election, his son said.
Respecting his decision, Tan's two sons accompanied him to the polling station at around 9:10am.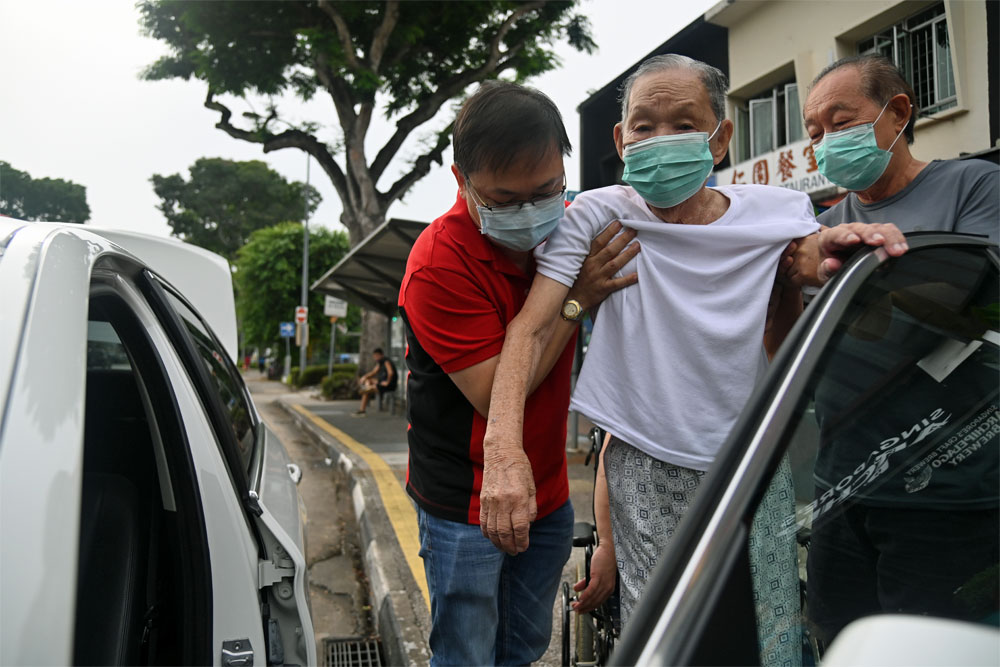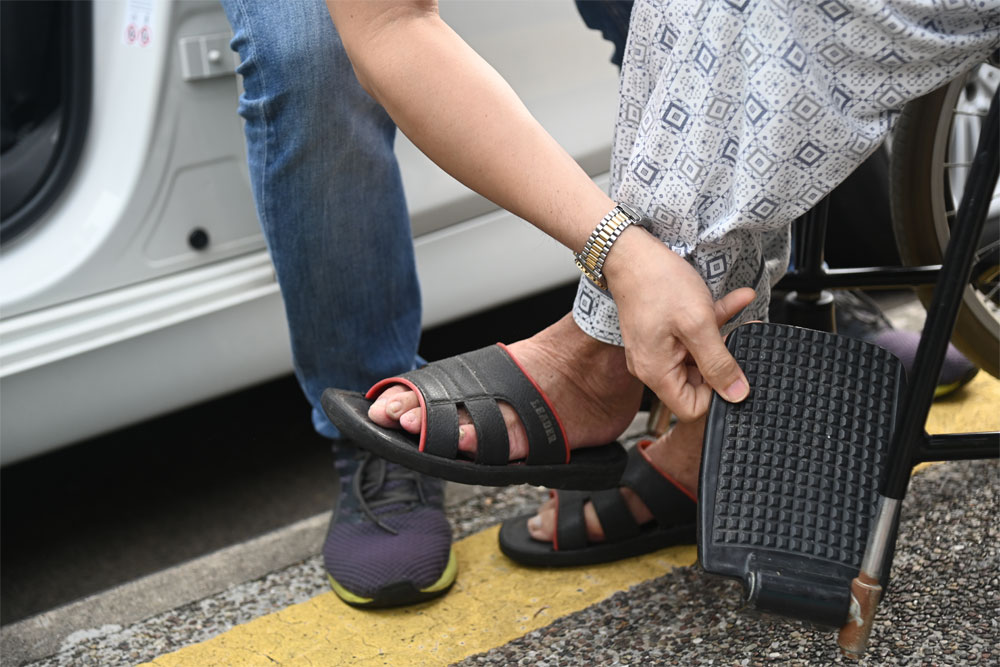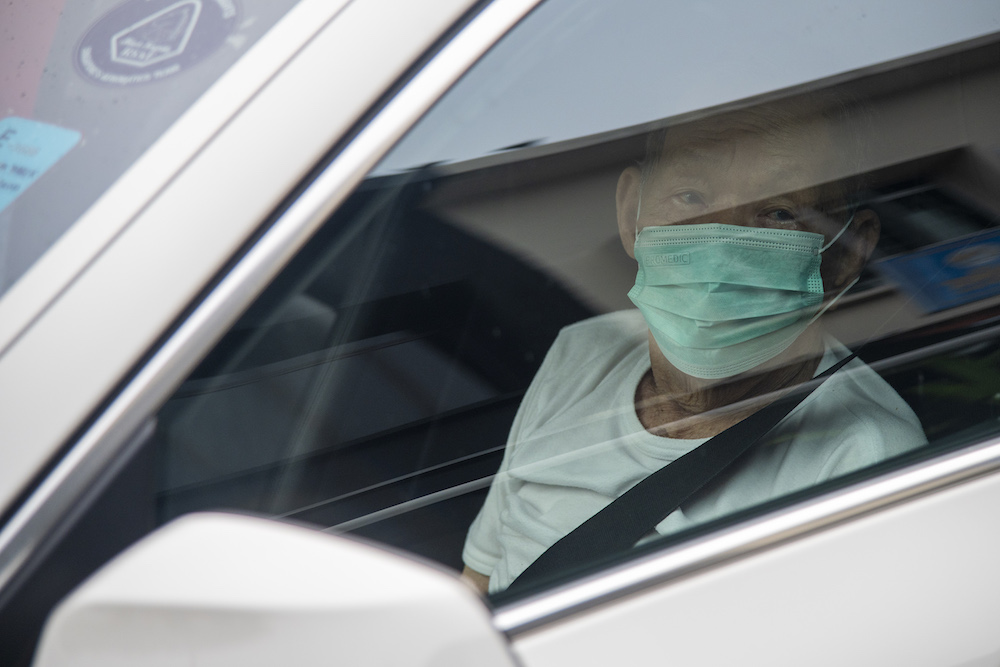 The polling station was a two-minute drive away.
Most of those who turned up bright and early at Siglap South CC were elderly voters.
A few of them were wheelchair-bound like Tan.
Tan was accompanied into the polling station by his son, Christopher: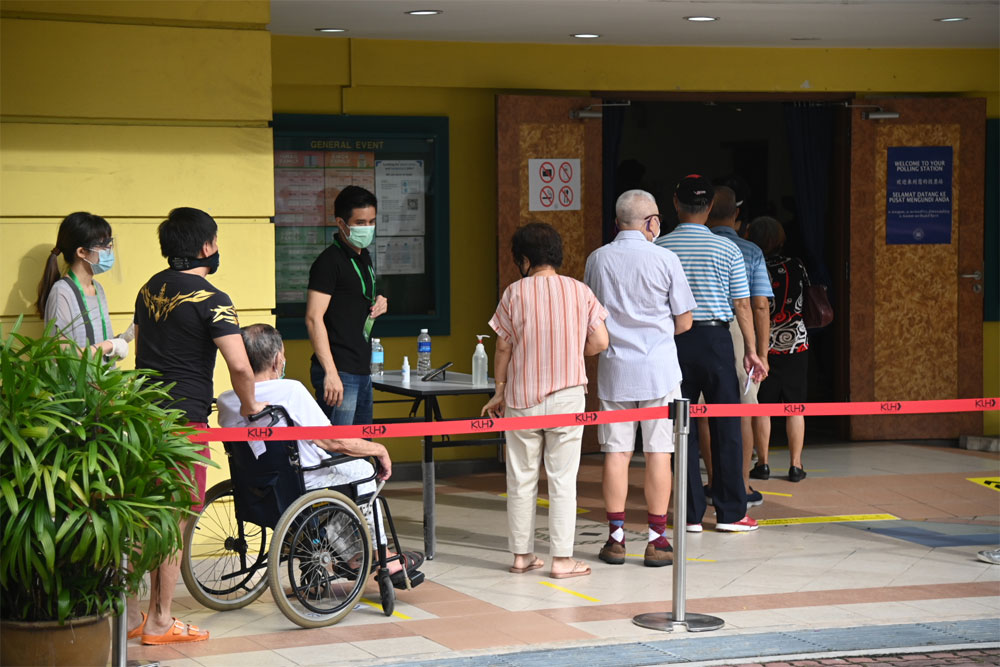 The entire voting process took about 15 minutes.
Once done, Tan headed out of the polling station with Christopher: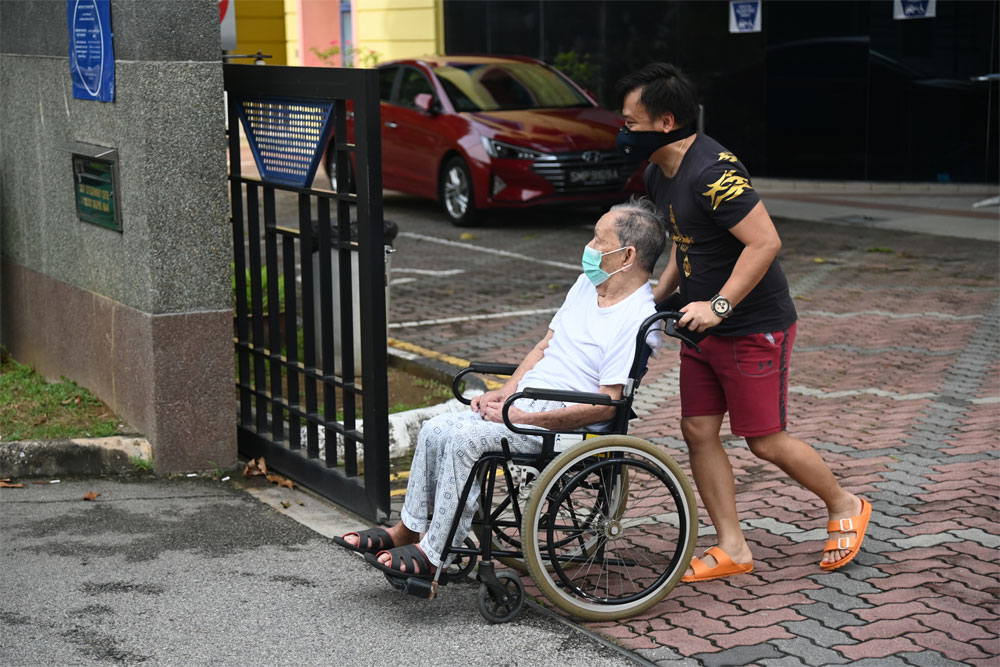 So who did Tan vote for?
His vote is as good as yours and mine.
Top photo © Lim Wei Xiang for Mothership.
If you like what you read, follow us on Facebook, Instagram, Twitter and Telegram to get the latest updates.