The wild boar that charged at a man and crashed into a glass door at Sengkang MRT station on June 20 evening fled the scene by running into the building and out the other exit at least 200m away.
This wild detail and others were reported by Shin Min Daily News on June 21.
Almost charged into a man
It was initially reported that the whereabouts of the wild boar was not known.
But witnesses told the Chinese newspaper that they saw the wild boar passing through the MRT station after crashing through the glass panels, later exiting from the other end of the station.
The distance inside the station between the entrances is about 300m.
Yu, a hair salon employee, said she was taking a break at around 6:15pm when she spotted a wild boar slowly emerging out of the grass patch.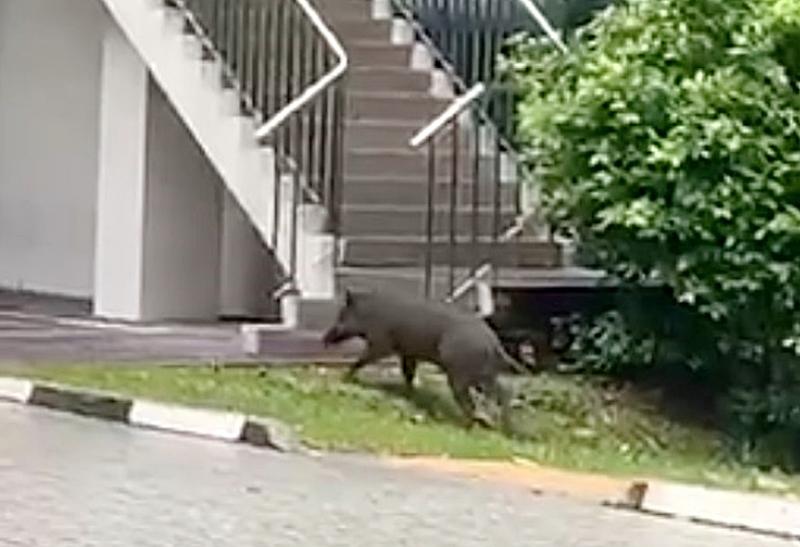 She recalled that a man was smoking right outside of the MRT station when the boar suddenly moved closer towards the station, startling the man.
The wild boar thought that the man was going to attack it, and charged at the man out of fright, who fortunately dodged the boar successfully, said Yu.
However, the boar didn't stop charging and went straight for the glass panel, shattering the glass door immediately.
Police turned up with shields
Another witness, a store employee working in the vicinity, told Shin Min that she heard a loud noise and spotted the wild boar charging over.
She described the wild boar to be large in stature and moved very quickly.
She immediately closed the store entrance upon seeing the wild boar, fearing that it would dash into her shop.
According to the witness, the boar didn't seem to be injured as it was not bleeding at all.
"It just passed through the MRT station and exited from the other end," the store employee said. "It eventually just disappeared without a trace."
She added that the police turned up holding shields shortly after the incident.
A check on the damaged exit at Sengkang MRT station on early Sunday June 21 morning showed that one door had been cordoned off and was no longer in use.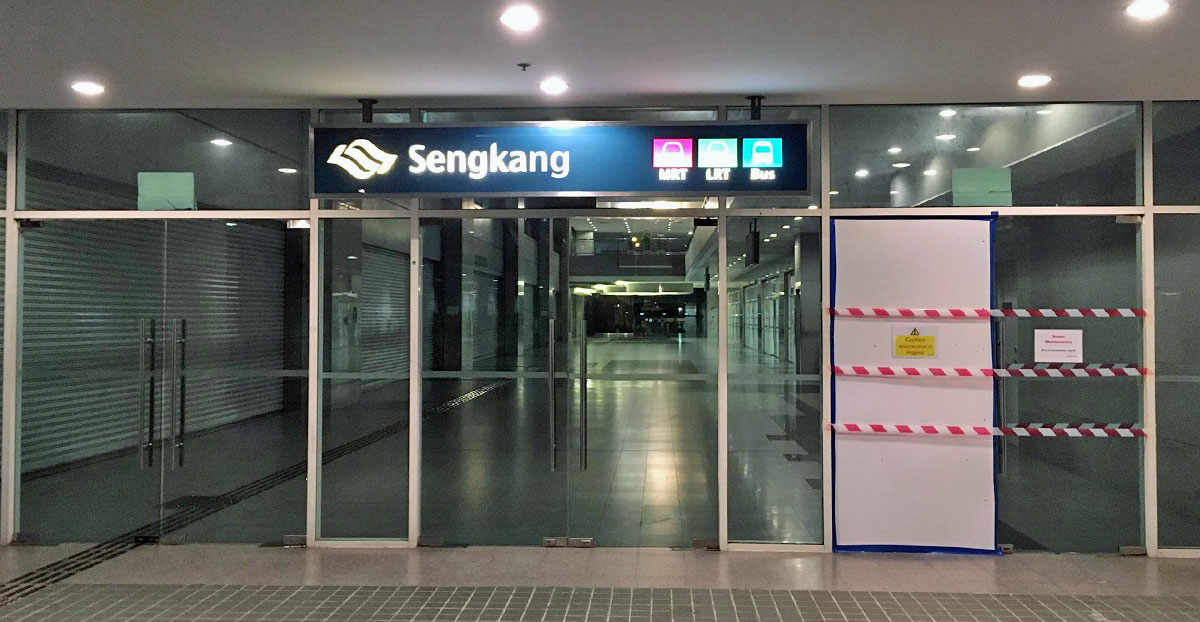 Where the wild boar went to after crashing into the door remains unknown.
Another video of a lone wild boar running through the Compassvale estate in Sengkang was uploaded on the same day as the incident at the MRT station.
However, it is not known if the two wild boars seen were one and the same.
Top image via Shin Min Daily News reader, Mothership reader
If you like what you read, follow us on Facebook, Instagram, Twitter and Telegram to get the latest updates.