Many people's livelihood has been affected due to the Covid-19 outbreak.
Even getai singer, Wang Lei, isn't spared.
The 59-year-old is a well-known host in the getai scene.
However, as public getai performances came to a halt due to Covid-19, Wang was left jobless for 75 days.
In an interview with SBS - Sure Boh Singapore he said: "In those 75 days, I had zero income, not a single dollar!"
A stroke of luck
Wang had to find other ways to make a living.
Luckily for him, he had met a fisherman friend who asked him if he was willing to try and sell fish through his own Facebook Live sessions.
At first, he was hesitant to do so.
"I told him that my live stream was for chatting only. Furthermore, I didn't have that many viewers either."
However, he decided to give it a try, but not before increasing his followers on Facebook first.
He made his live streams more entertaining by cracking inappropriate jokes to attract more viewers.
"When I saw 10,000 live audiences, I was already very happy. I already broke my own record," he exclaimed.
"That's when I began. Once I brought out the fishes, it was commercial time."
Starting out slowly
Wang began selling seafood for his friend in a live stream on April 18.
While he advertised the items, he would answer questions about the product as well.
On his first live session, however, he received a question that caught him off guard.
"I was shocked by this question: 'Can the fish be freed to the sea?'," Wang recounted.
He added: "With that one question, I tell you, the entire Facebook stream went crazy."
As more live streams were held, he received more ridiculous questions such as "Has the fish eaten?", "Can the prawn lie down?", and "How old is the fish?".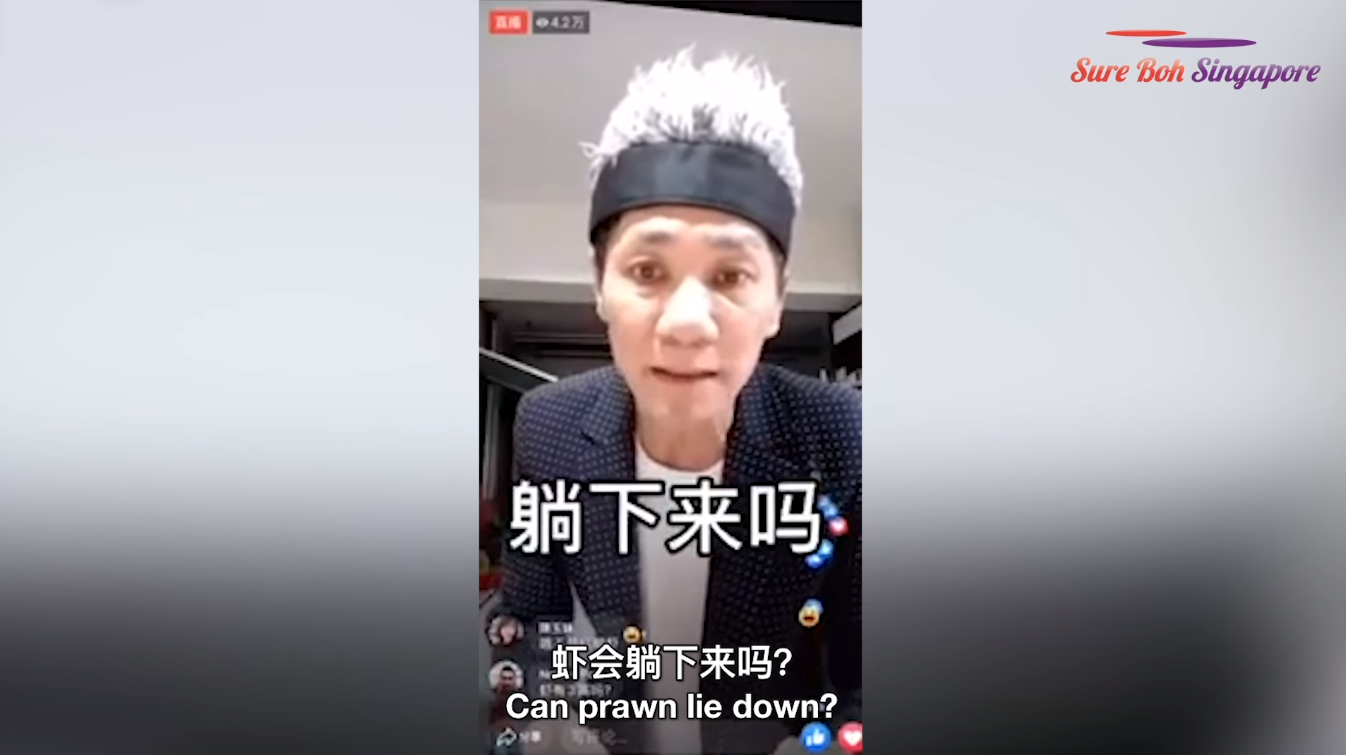 Wang then replied to the questions with humorous crude remarks and cursed at the viewers.
At the end of the day, however, he still made some good deals.
According to him, his friend told him that he was doing "better than the supermarkets in Singapore".
Three to four weeks in, his live sessions had around 30,000 viewers.
"The more I scolded them, the more they want to come and watch," he revealed.
Backend difficulties
It wasn't smooth-sailing all the time, though.
In the beginning, Wang had trouble manually taking down each order from his live streams.
"In the first live session, we had over 300 orders. When it ended around 10pm, my wife and I copied down their particulars for seven hours."
He admitted that it was "really tiring" for him and his wife, who worked until 5am the next day.
Thankfully, his son and nephew devised a system to collect orders through a link.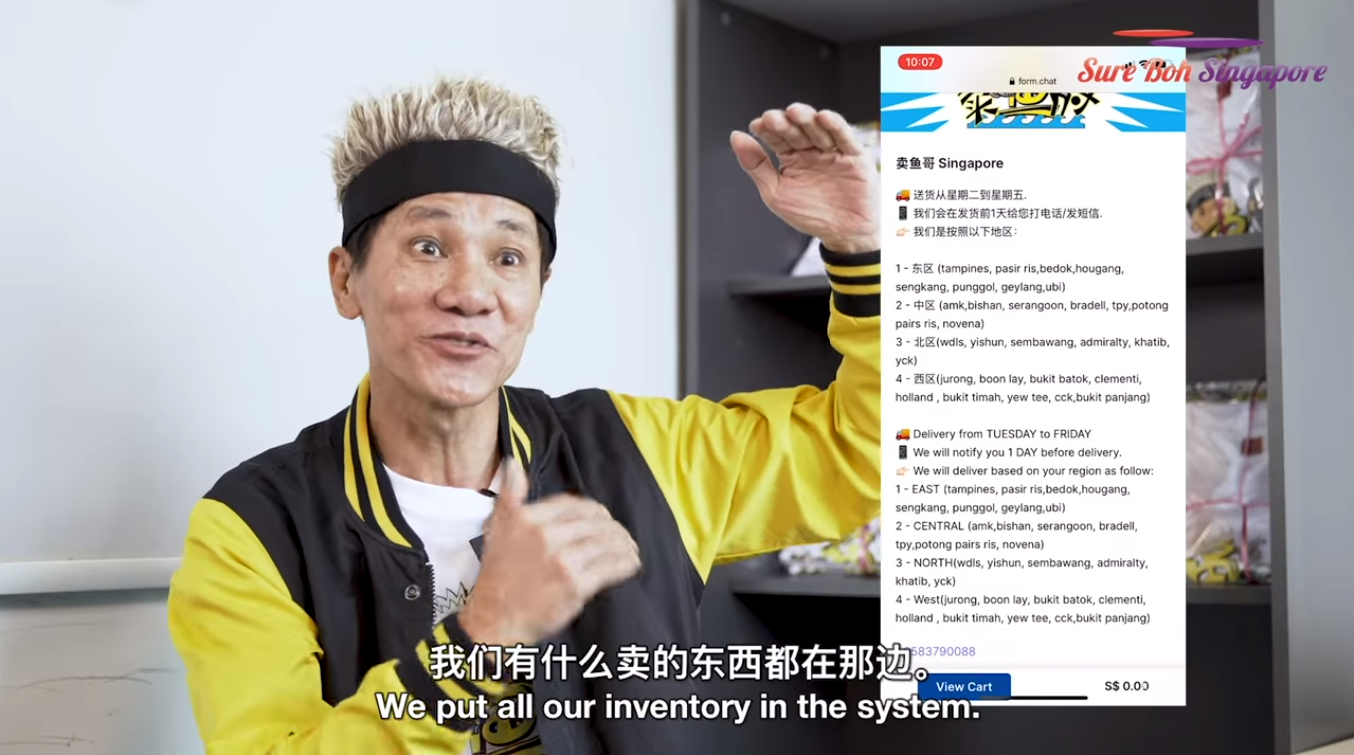 Learning points
Wang also shared what he had learned during the circuit breaker period.
"I learned how to use my smartphone, how to download and use apps. I've learned how to search on Google to learn about the types of fish and their history."
Wang also observed how badly Covid-19 had affected businesses, which gave him the motivation to find ways to survive.
"It's okay to fail, but we must have our own direction."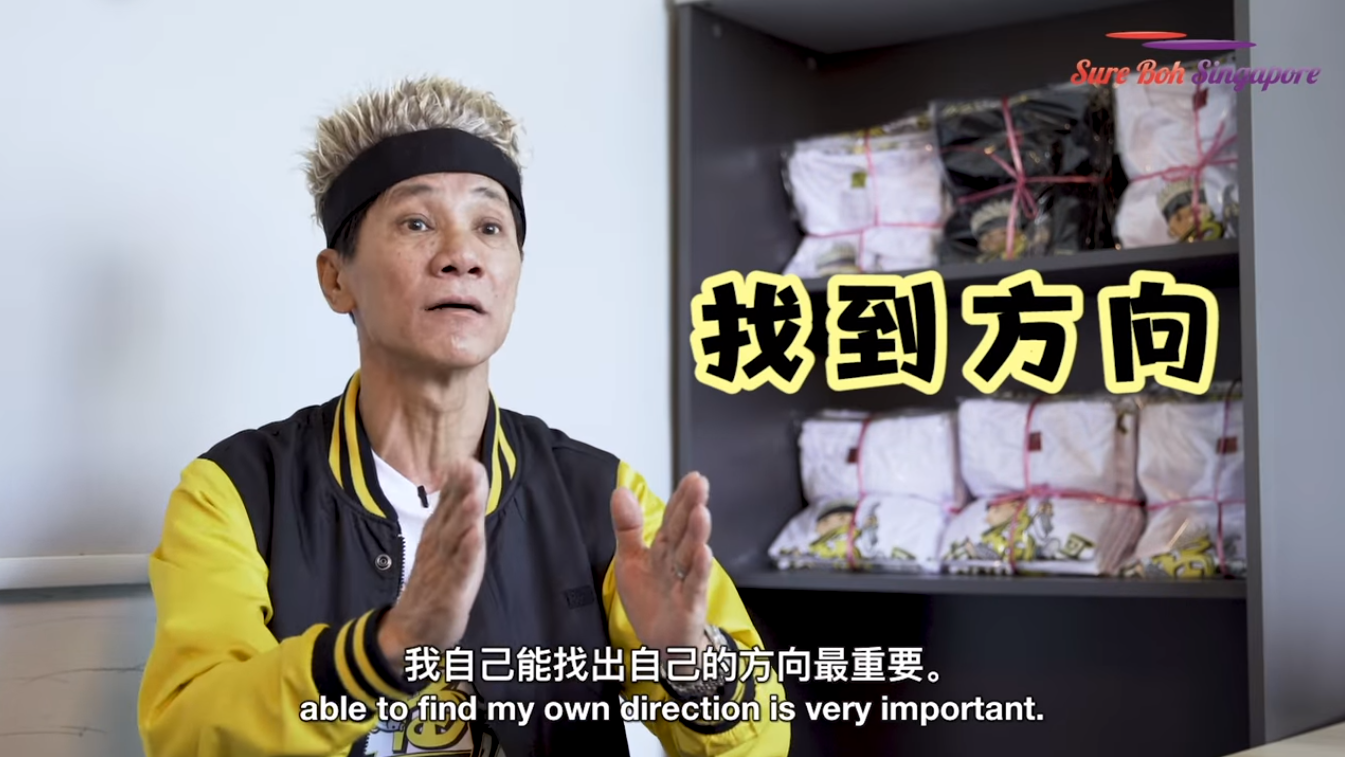 Getai or live streaming?
As Wang wondered about how to juggle getai with his live streams in the future, he got teary-eyed.
"I'll be honest: Getai fed me, educated me, and gave me everything that I have today. You can even say it helped me to raise my children. I don't think I can lose it."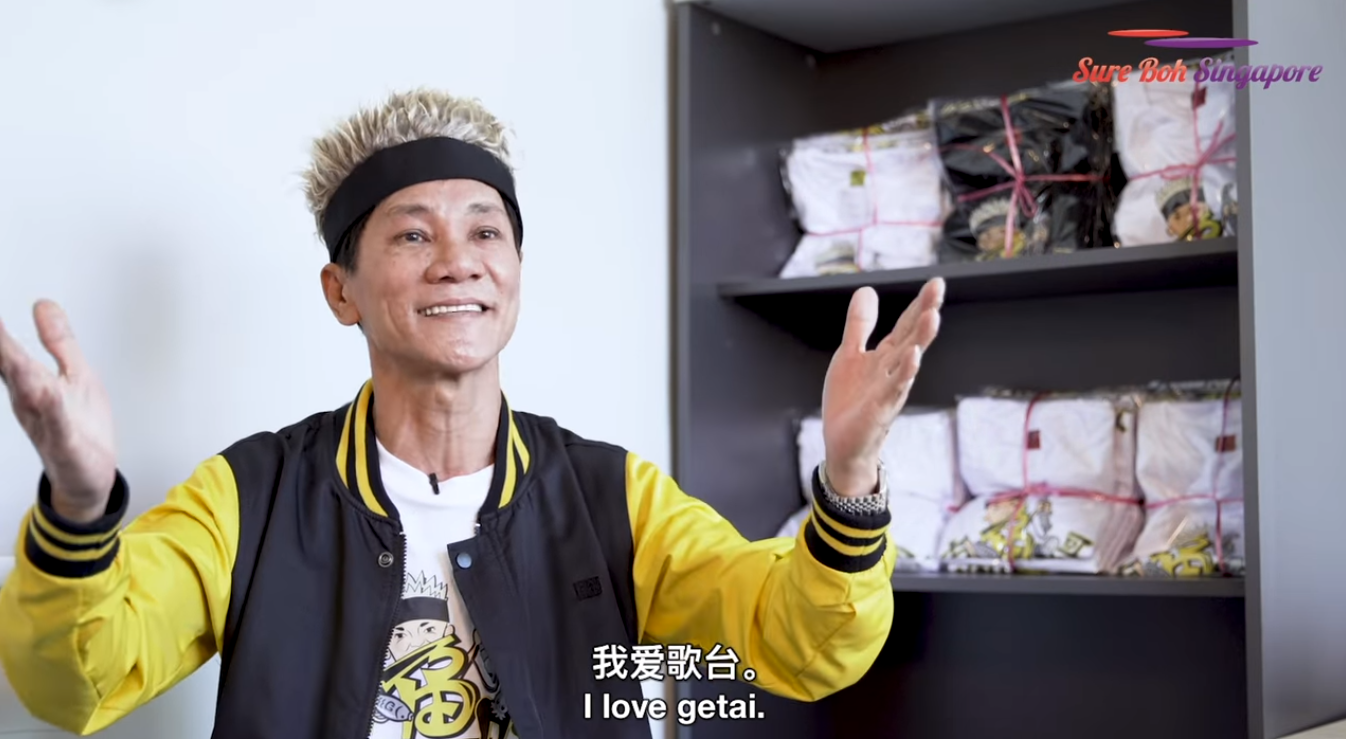 "I am from getai, I love getai. If one day, the getai needs me, I'll even do it for free."
Top Images from @lei.wang | Instagram.
If you like what you read, follow us on Facebook, Instagram, Twitter and Telegram to get the latest updates.