You might want to rethink calling someone a 'strawberry' for not being resilient, as strawberries grown by a local startup, Singrow, are proving that strawberries can be very resilient, even when grown in tropical weather.
Singrow, an agritech startup that aims to grow high value crops, such as strawberries and saffron, debuted their high tech indoor vertical farm site for strawberries on June 26.
The indoor farm is located at the new Sprout Hub, which occupies part of the site where Henderson Secondary School once was.
Locally-grown tropical strawberries
The startup's chief executive officer (CEO), Bao Shengjie told Mothership that the strawberry variety grown by Singrow takes less than three months from seedling to the first harvest.
In a conventional strawberry farm, he said that the time taken for the same process would be about five months.
As the strawberries are grown indoor, they can be grown all year round.
In addition, the farm is 40 per cent more energy efficient as compared to conventional strawberry farms.
Here's a look at part of the indoor farm and the strawberry plants: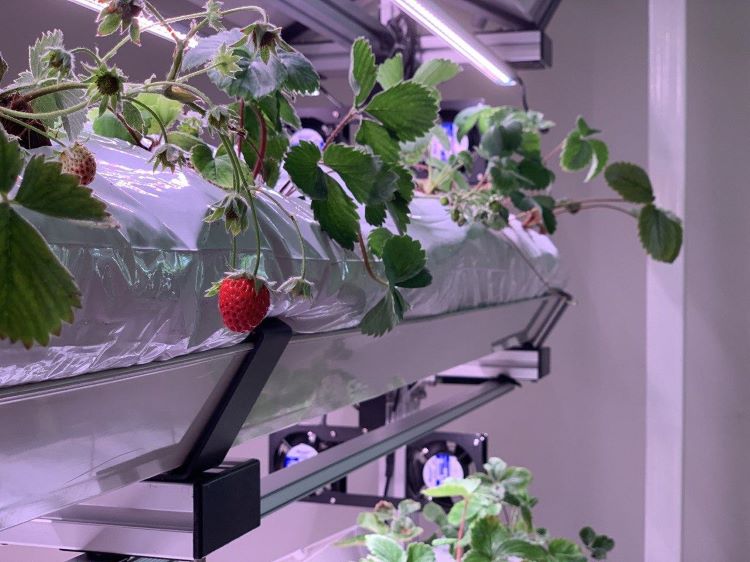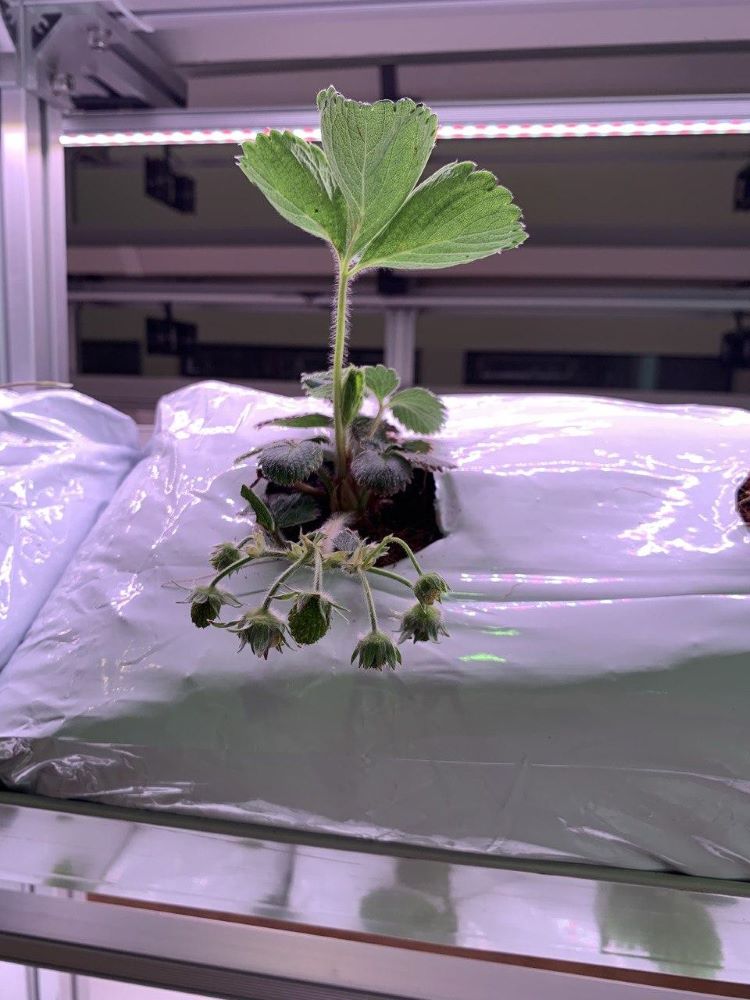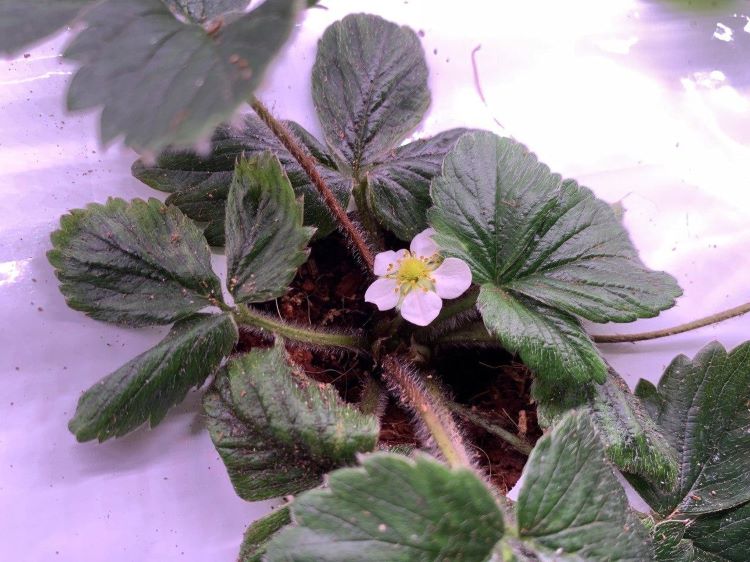 The high-tech farm will feature robotic arms by another tech startup, called Augmentus, that will help with pollination of the flowers and harvesting of the strawberries.
Here's what a robotic arm looks like: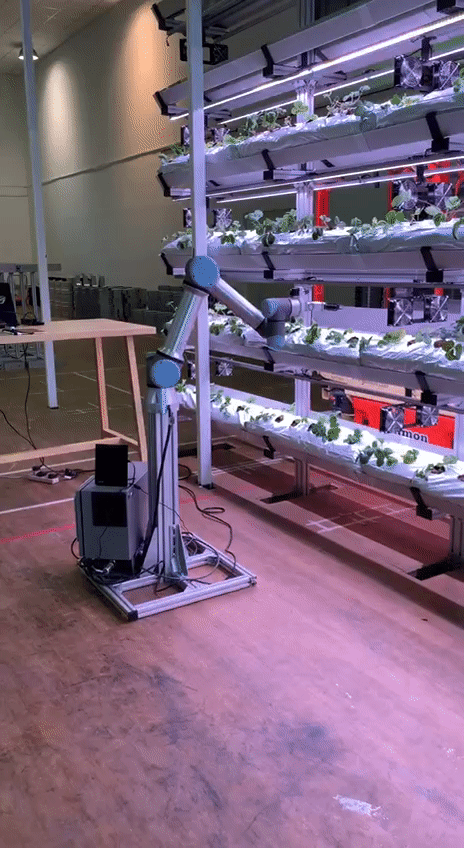 Bao also shared that the strawberry variety developed by the team is able to grow in higher temperatures as high as 26°C to 30°C, which makes it better adapted to Singapore's weather.
In comparison, conventional strawberry farms grow the plants in cooler temperatures of 20°C to 25°C.
Bao, who has over a decade of experience in plant physiology and molecular biology, added that their red strawberry variety was developed over three and a half years by the Singrow team through cross-breeding and genomic editing.
Business development director Timothy Chua told Mothership that a single harvest in the 500m2 indoor farm, which is roughly the size of a basketball court, would be around one tonne of strawberries.
This translates to about 5000 punnets of strawberries in each harvest, with each punnet containing 200g of strawberries.
Cost will be higher than strawberries found in the supermarket
According to Bao, the cost of their red strawberries will be about S$9 to S$12 for a 200g punnet of their red strawberries.
He mentioned that the fruits are among the sweetest of strawberries that can be found in markets locally and have a higher sugar content as compared to Japanese strawberries.
The team is looking to bring their strawberries to market in September 2020.
Enterprise S'pore sets aside S$55 million to help promising companies like Singrow
Senior Minister of State for Trade and Industry, Koh Poh Koon, who visited the indoor strawberry farm today, shared that Enterprise Singapore (ESG) has set aside S$55 million this year to help to accelerate the agri-tech sector and to improve national food resilience.
Koh added that agri-tech plays on the traditional strengths of Singapore, and cited our experience in biotechnology, research and the development and the manufacturing sector.
The CEO of Singrow shared that the cost of the startup was half a million dollars and mentioned that it has benefited from Enterprise Singapore's GROW accelerator program which helped the company in the fundraising efforts for their seed round.
In the future, the startup aims to cultivate other high-value crops, such as saffron, crystal tomatoes, and even premium grapes.
They are also looking at establishing a larger facility for commercial crop production by early 2022 and expand to other markets such as China, Indonesia, Malaysia, and Vietnam.
ESG Deputy CEO, Ted Tan, highlighted that the efforts to support agri-food tech startups is significant in the long run to "future-proof" food production in Asia.
Tan said:
"The current Covid-19 situation has underscored the importance of this, amidst the disruptions observed across the global food supply chain. The additional funding will provide a boost to these companies as they build their capabilities and scale up. This will not only contribute towards national food resilience, but further strengthen their global competitiveness."
Top images by Enterprise Singapore and Sumita Thiagarajan
If you like what you read, follow us on Facebook, Instagram, Twitter and Telegram to get the latest updates.