Progress Singapore Party (PSP) is considering to contest in Nee Soon Group Representation Constituency (GRC), said Tan Cheng Bock on June 21 during the party's walkabout at Chong Pang Market and Food Centre in Yishun.
Shanmugam: "Contest is good"
Tan, who is the Secretary-General of PSP, told reporters that he used to practise as a doctor in Chong Pang "many, many years ago", and that Nee Soon was on the list of areas that the party is looking at.
"There's a lot of historical element so I thought maybe let's have a look at this place," Tan said.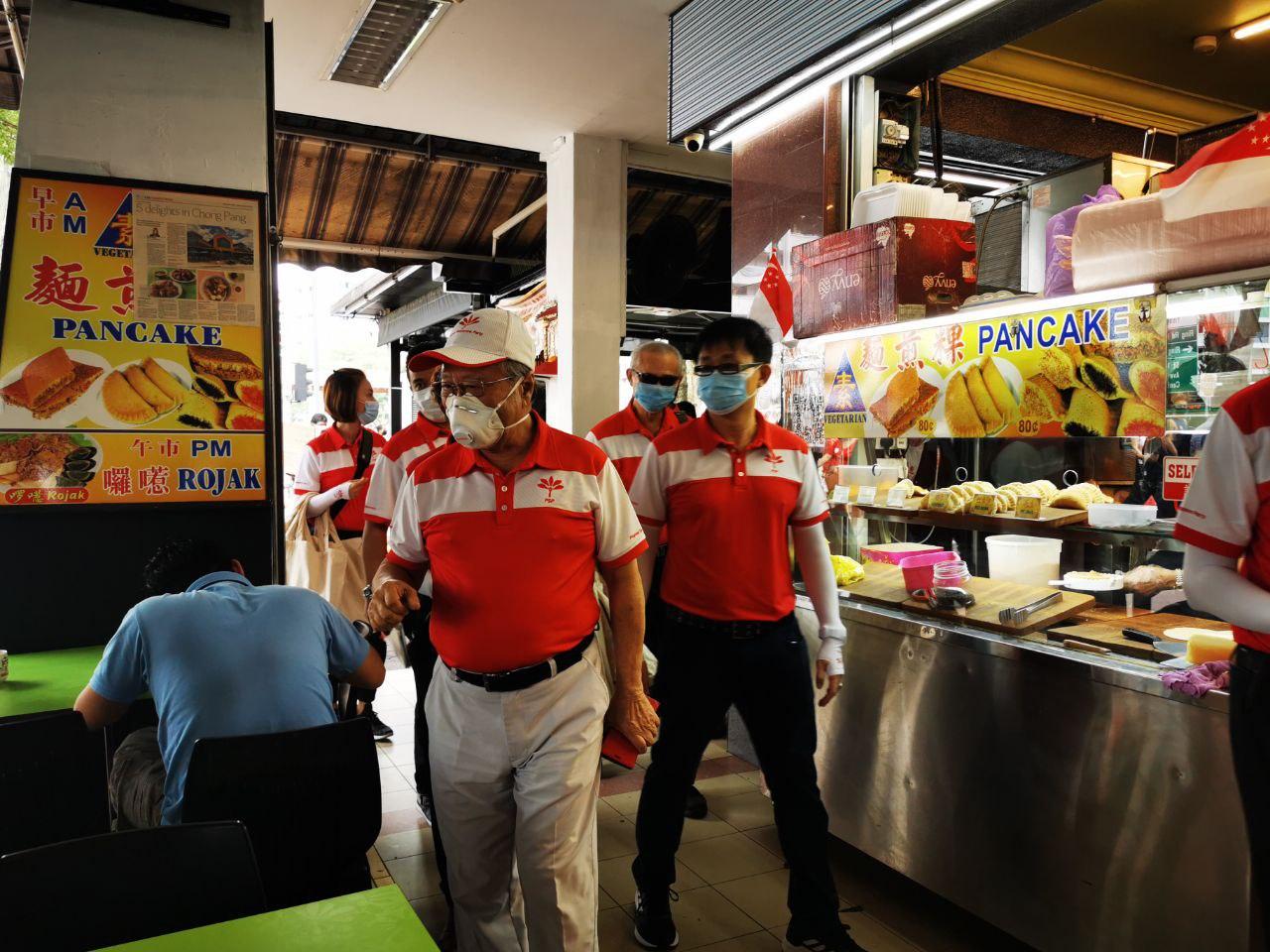 "And I like Shanmugam, tell him!" Tan said to the media before leaving Nee Soon at around 10:30am on Sunday morning.
Nee Soon GRC is currently represented by Minister of Law and Home Affairs K Shanmugam, Senior Parliamentary Secretary Muhammad Faishal Ibrahim, Members of Parliament (MPs) Lee Bee Wah, Louis Ng, and Henry Kwek.
Shanmugam said on June 21 that "contest is good", in response to a question by the media during his walkabout, welcoming the competition.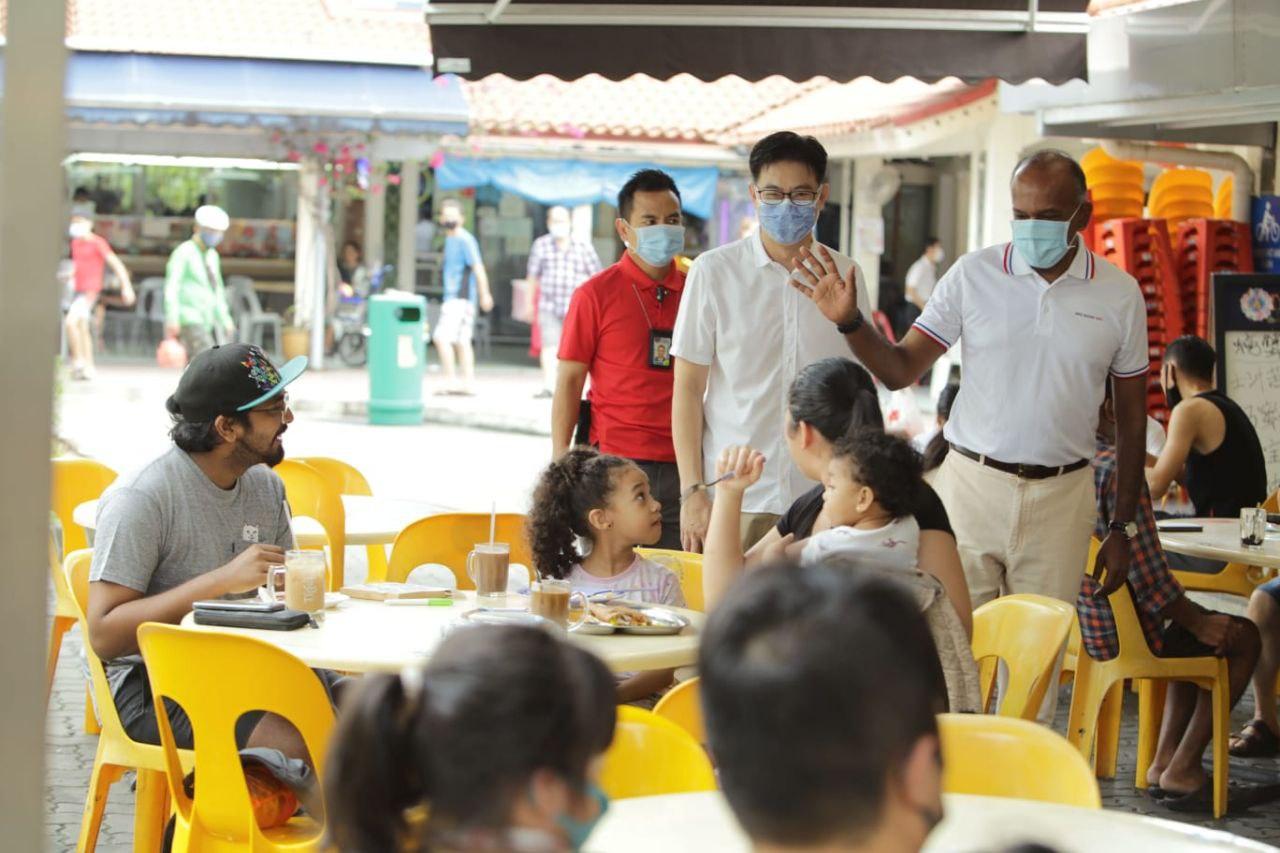 "Contest is good, gives voters a choice," the minister said. "We've been on the ground; we offer a choice, voters decide."
The minister heartily shared that he had spoken to Tan a year or two ago. "I told him: 'Come more often!'"
Tan's first official visit to Nee Soon GRC with three PSP candidates
Mothership understands that this is Tan's first official visit to Nee Soon GRC and he was accompanied by three PSP candidates revealed earlier in the week on June 18: Muhammad Taufik Bin Supan, Bradley Bowyer and Sri Nallakaruppan.
Other members present at Chong Pang included Kala Manickam and Damien Tay who were featured in previous Meet PSP Facebook live sessions.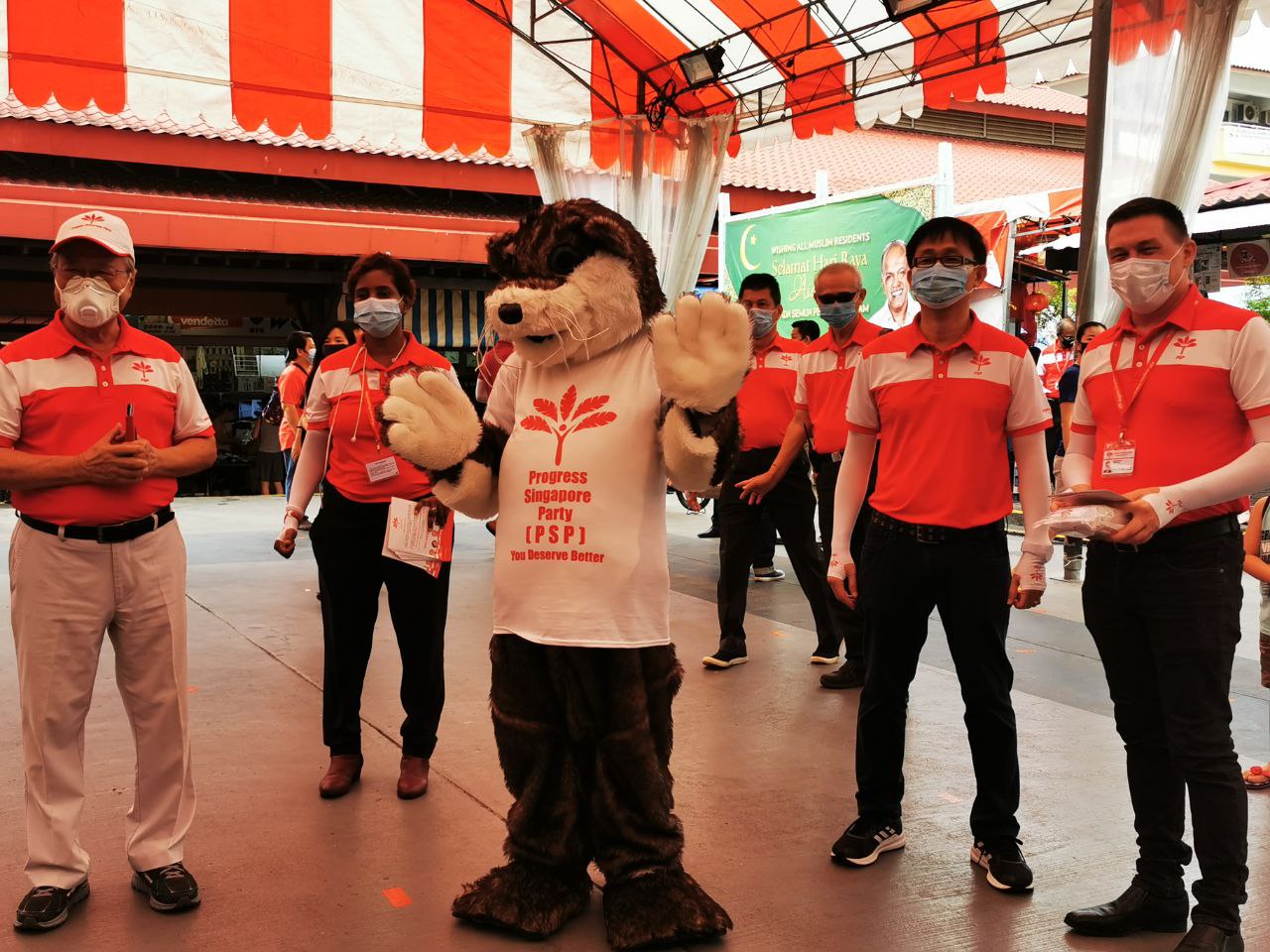 Bowyer told Mothership that the team has members representing CMIO (Chinese, Malay, Indian and Others) and "most importantly, we are all Singaporeans".
He also shared that the party will be spending quite a bit of time in the area.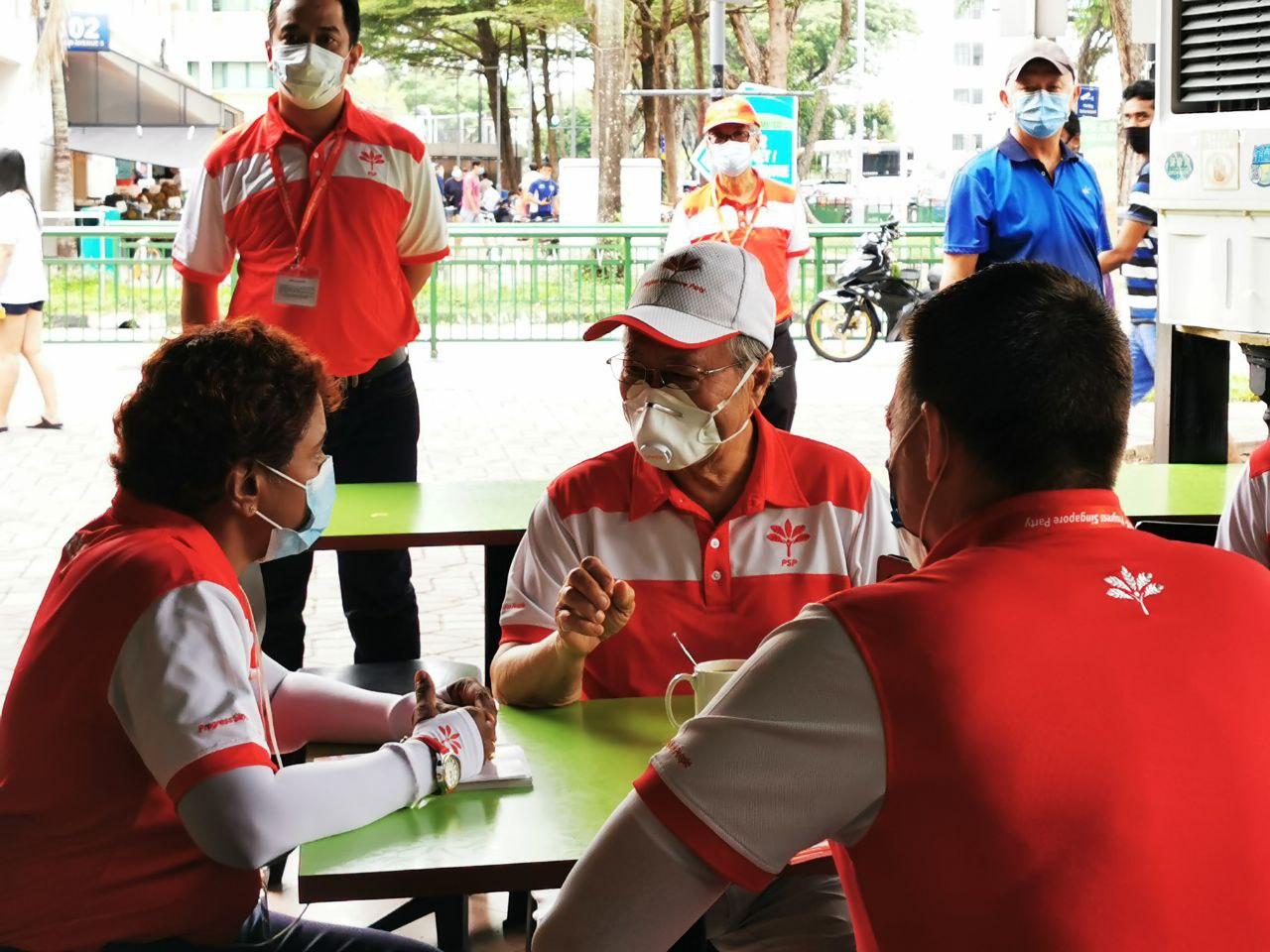 Following the morning walkabout at Chong Pang, Tan then headed to Teck Whye Lane in Chua Chu Kang GRC in the afternoon.
Plans to contest in at least three other constituencies
PSP unveiled six of its candidates for the upcoming elections on June 18 at a Zoom press conference -- Francis Yuen, Hazel Poa, Muhammad Taufik Bin Supan, Bradley Bowyer, Sri Nallakaruppan, and Gigene Wong.
The party has also revealed its intentions to contest in at least three other constituencies, namely West Coast GRC, Marymount Single-Member Constituency (SMC) and Kebun Baru SMC.
PSP also organised its first online meet-the-people session (MPS) on June 15 with West Coast and Pioneer residents.
The online MPS session drew more than 50 attendees, more than what the party had expected.
PSP's spokesperson told Mothership that they had initially planned for 30 people to participate in the first MPS session, to "keep things cosier' and more manageable as the team was still new to such engagement.
Things still worked out well despite the larger crowd, the spokesperson added.
A similar Facebook page has been created for Nee Soon and made public in mid-June.
Mothership understands that the party will be holding similar engagements to interact with Yishun residents in a more targeted manner.
Tan had been the MP for Ayer Rajah SMC for 26 years until he retired in 2006.
In Tan's last GE in 2001, he won 88 per cent of votes in Ayer Rajah against his opponent, Tan Lead Shake, from Democratic Progressive Party.
The SMC was then absorbed into the West Coast GRC.
Top photos via PAP Nee Soon GRC and by Zheng Zhangxin
If you like what you read, follow us on Facebook, Instagram, Twitter and Telegram to get the latest updates.