The Progress Singapore Party (PSP) announced a second batch of six candidates today (June 23) at a Zoom press conference.
Five days ago, the party introduced its first batch of candidates:
Another six new candidates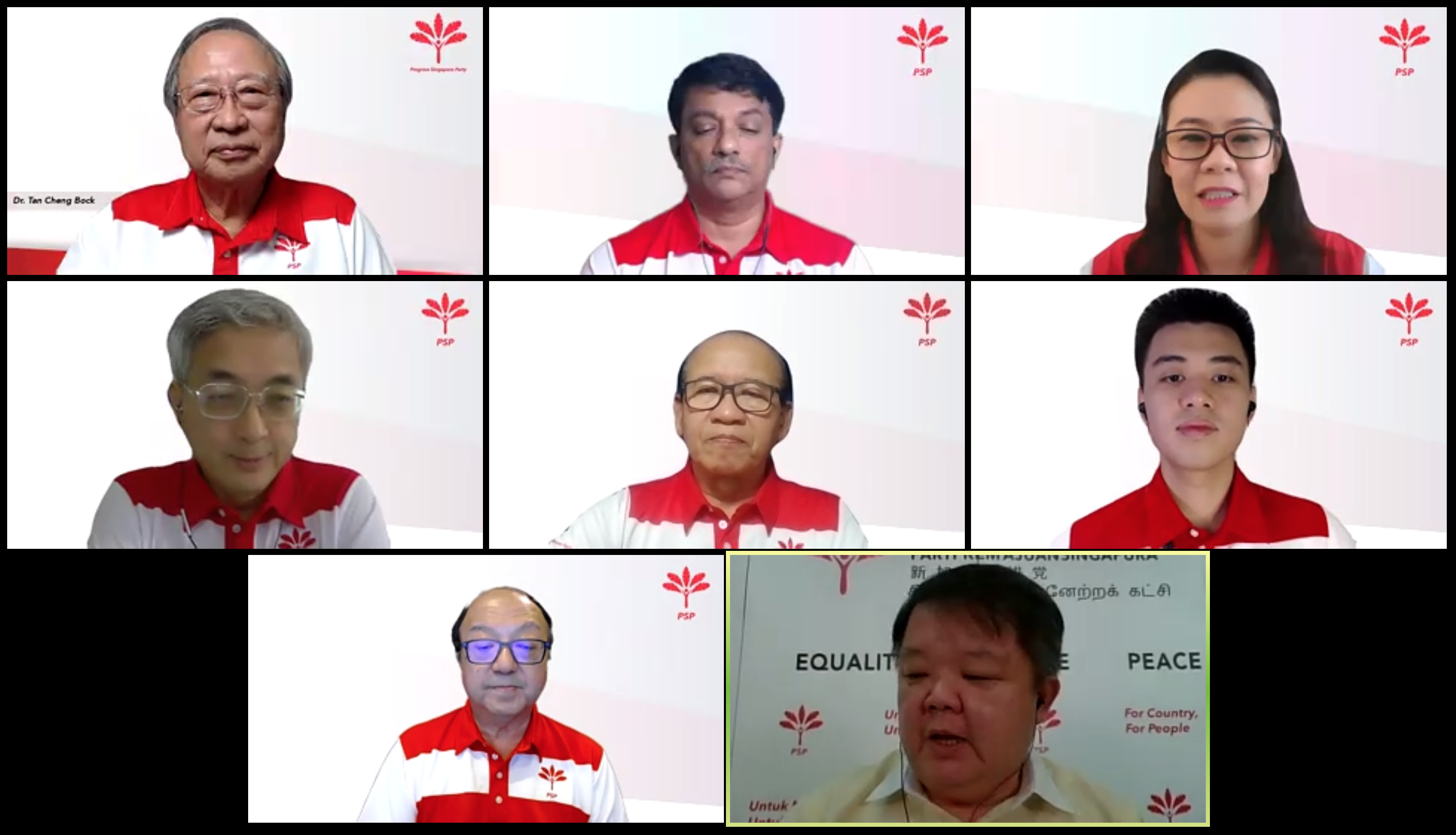 The candidates, who were introduced by PSP Secretary-General Tan Cheng Bock, are:
Tan Meng Wah, 57, an academic who was formerly a fellow at the Institute of Policy Studies

Kayla Low Shu Yu, 43, a chartered accountant who currently works as the chief operating officer of Easy-Fly International Holding

Ang Yong Guan, 65, a medical professional who was the Singapore Armed Force's (SAF) chief psychiatrist for 17 years before retiring in 2003.

Choo Shaun Ming, 23, a Law undergraduate studying at the National University of Singapore (NUS).

Harish Pillay, 60, founder of tech company Red Hat Singapore and an adjunct professor at Nanyang Technological University

A'bas Bin Kasmani, 67, a business consultant with over 40 years of management and trainer.
More on the candidates
1. Tan Meng Wah

Tan has a PHD in Economics from the Nanjing University in China, and has done extensive research on income inequality.
He authored a paper on the shift in emphasis of Singapore's economic development from income generation to wealth generation, arguing that it benefitted capital and asset owners at the expense of workers and small and medium-sized businesses.
"Even though Singapore has become wealthier as a country, households in the lower-rung are facing mounting economic hardship because wages are really low and stagnating for them," he told reporters.
"At the same time, living costs and housing costs have spiked."
He was introduced by the party chief as a man passionate about public housing, Tan said that he joined politics to provide an alternative voice and shift Singapore back towards more equitable and sustainable development.
2. Kayla Low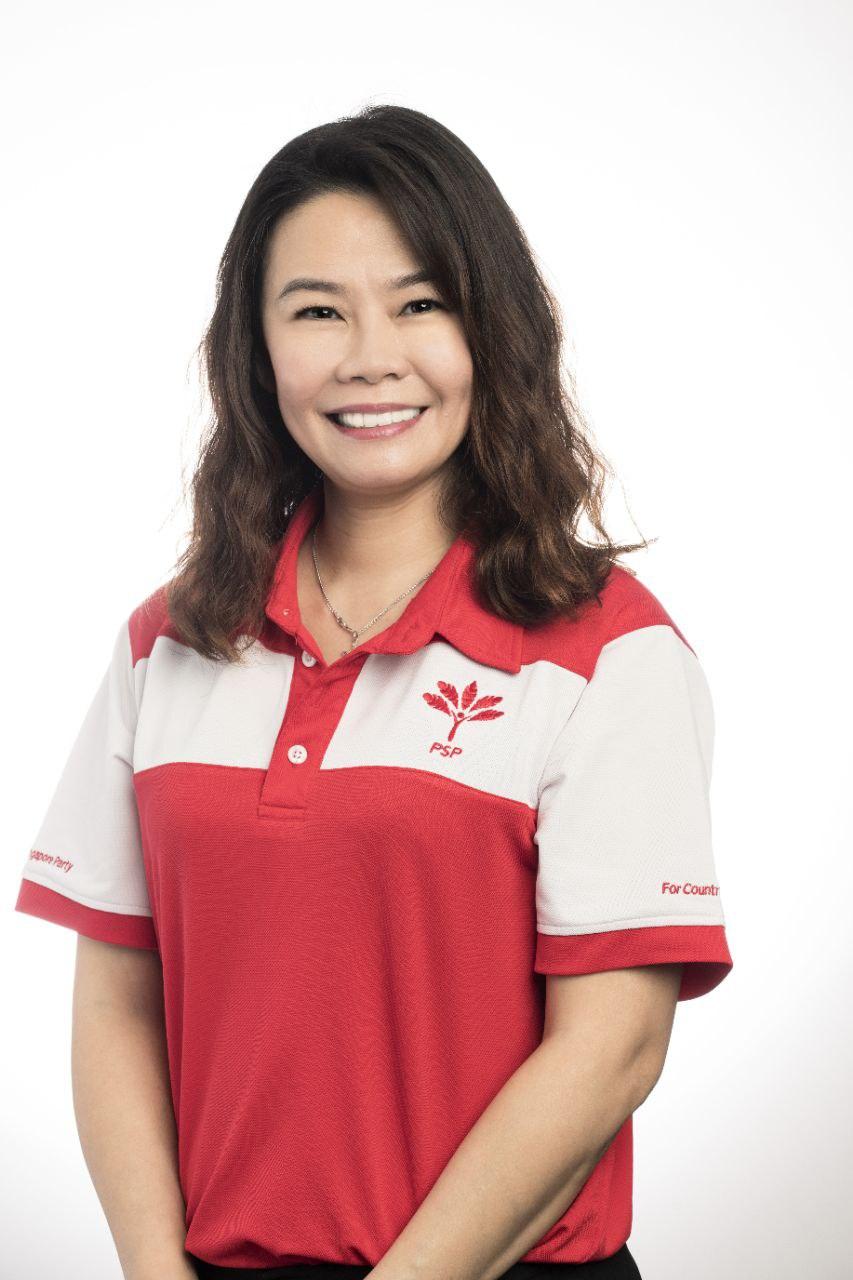 The 43-year-old mother of three currently runs a group of 11 local and four overseas companies spanning the retail, manufacturing, transportation, and travel industries.
She had also previously spent nine-and-a-half years with the Singapore Prison Service, as a prison officer and then a welfare officer.
At the virtual press conference, Low was overcome with emotion while recounting her upbringing, describing how her impoverished family always worried about their next meal.
She explained that these experiences motivated her to volunteer and help other poor families today.
3. Ang Yong Guan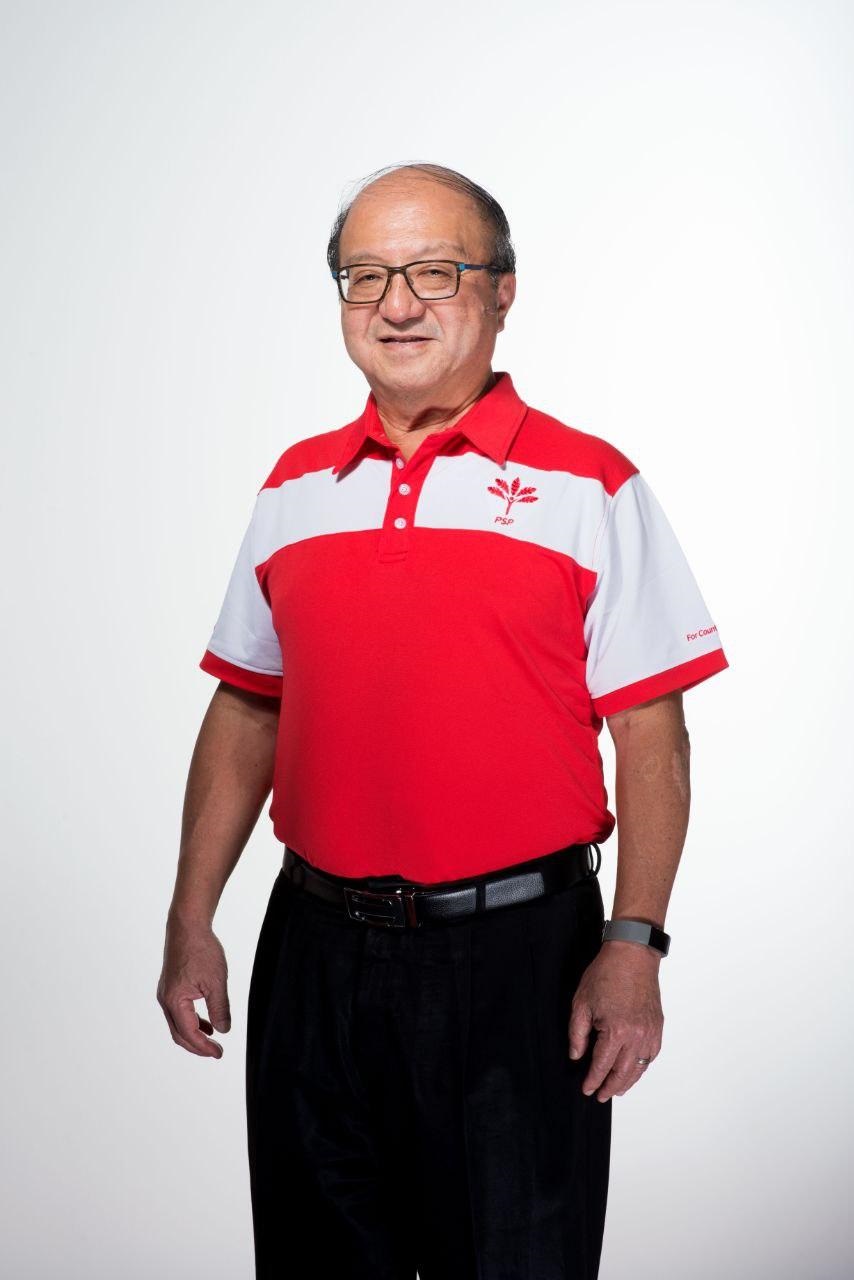 Ang first appeared on the political scene in 2011, when he competed in Holland-Bukit Timah GRC as a member of the Singapore Democratic Party.
He then followed teammate and the man he credits as pulling him into politics, Tan Jee Say to form the Singaporeans First (SingFirst) party, contesting GE2015 at Tanjong Pagar GRC.
A medical professional, Ang was with the SAF for 23 years before retiring in 2003. He had spent much of that time as the army's chief psychiatrist.
Ang had also been featured on Mediacorp TV programmes before which makes him a familiar face to some Singaporeans.
The 65-year-old told reporters that his strengths lay in understanding people — "what makes them tick," he said.
Explaining his decision to leave SingFirst — where he was party chairman — Ang said that he saw the PSP as the party to propel him into parliament.
4. Choo Shaun Ming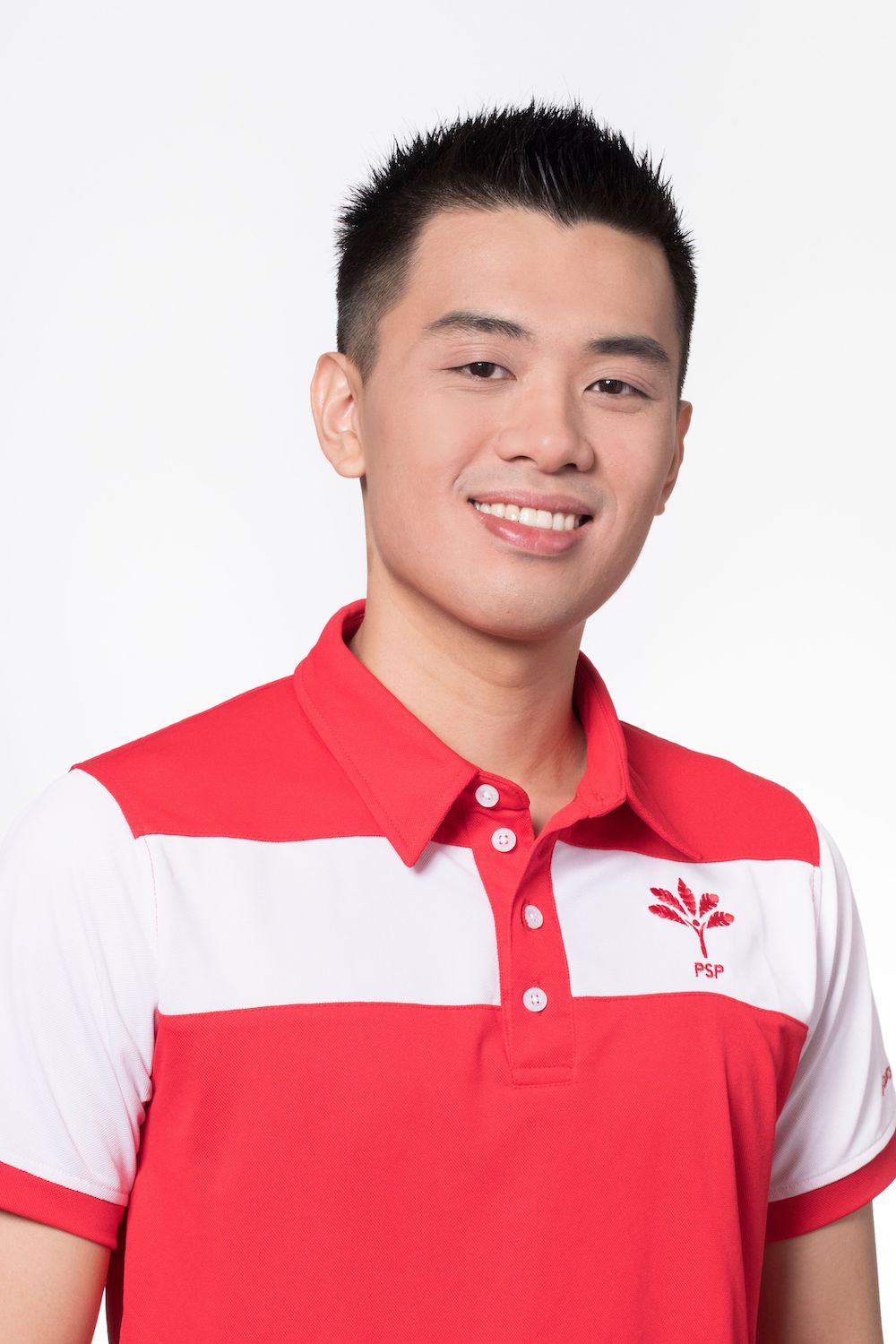 At the tender age of 23, Choo's unveiling as a candidate elicited a barrage of questions from reporters.
Still an undergraduate studying Law at the National University of Singapore, Choo explained that he was stepping up to contest these elections because the government's policies were already affecting people at his age and life-stage.
"For that reason I felt the need to represent them and voice their concerns in parliament, to show them that there is someone out there who understands their concerns, their present struggles, their fears for the future."
When asked about how he would balance studies and politics — should he be elected — Choo said that so far he had managed "it quite well". He also pointed to his peers and siblings who worked full-time jobs.
"I have also reached out to the school to ask them to consider that I can take a leave of absence as well."
"I am fully prepared," he said.
5. Harish Pillay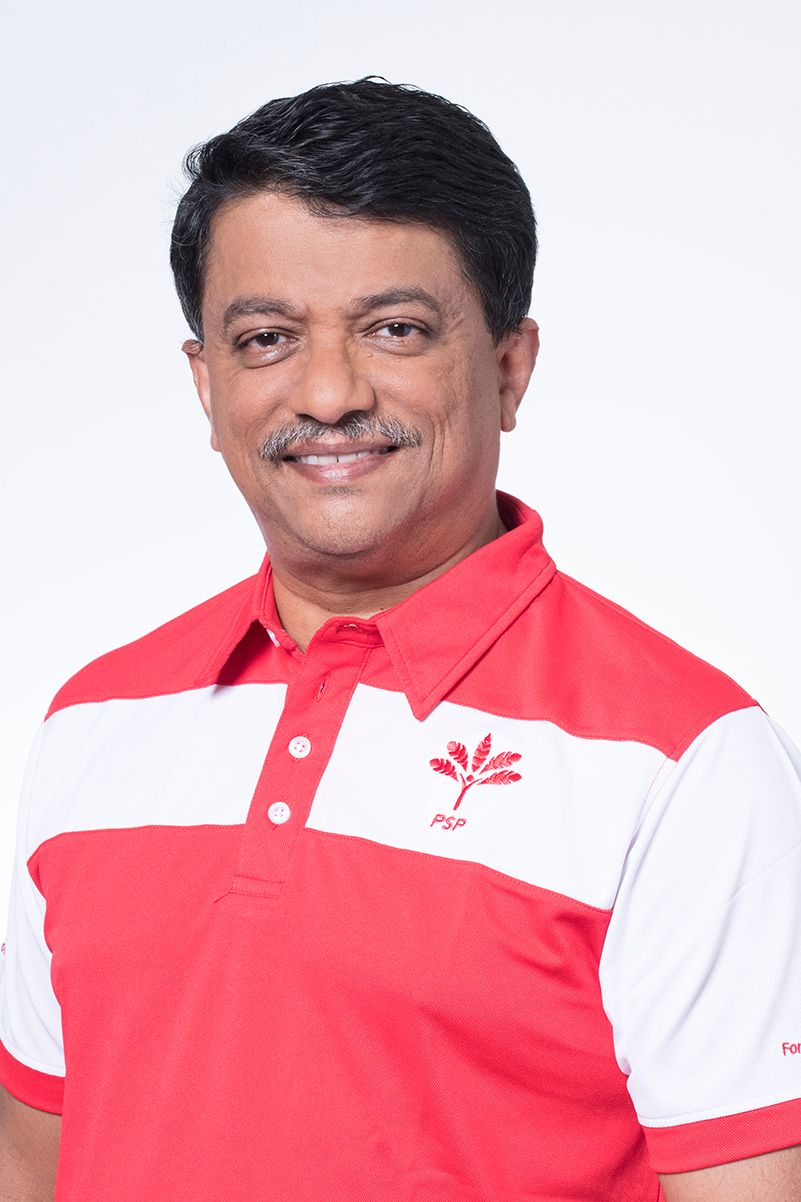 "When I first met Harish and asked him why he wanted to join me," said Tan Cheng Bock, "his reply was that he wanted to stand because we need diversity and inclusiveness in the highest body of the land."
The technologist and open-source advocate was involved in the development of contact tracing app, TraceTogether and stated his openness to collaboration with the PAP.
"It doesn't matter if you're from the other side."
He explained that his collaboration in TraceTogether was really to extend a helping hand in the hopes that Singaporeans and the rest of the world would benefit.
Harish said that he would like to be part of an alternate narrative that provided different perspectives and policy solutions than what the ruling party currently offered.
6. A'bas Bin Kasmani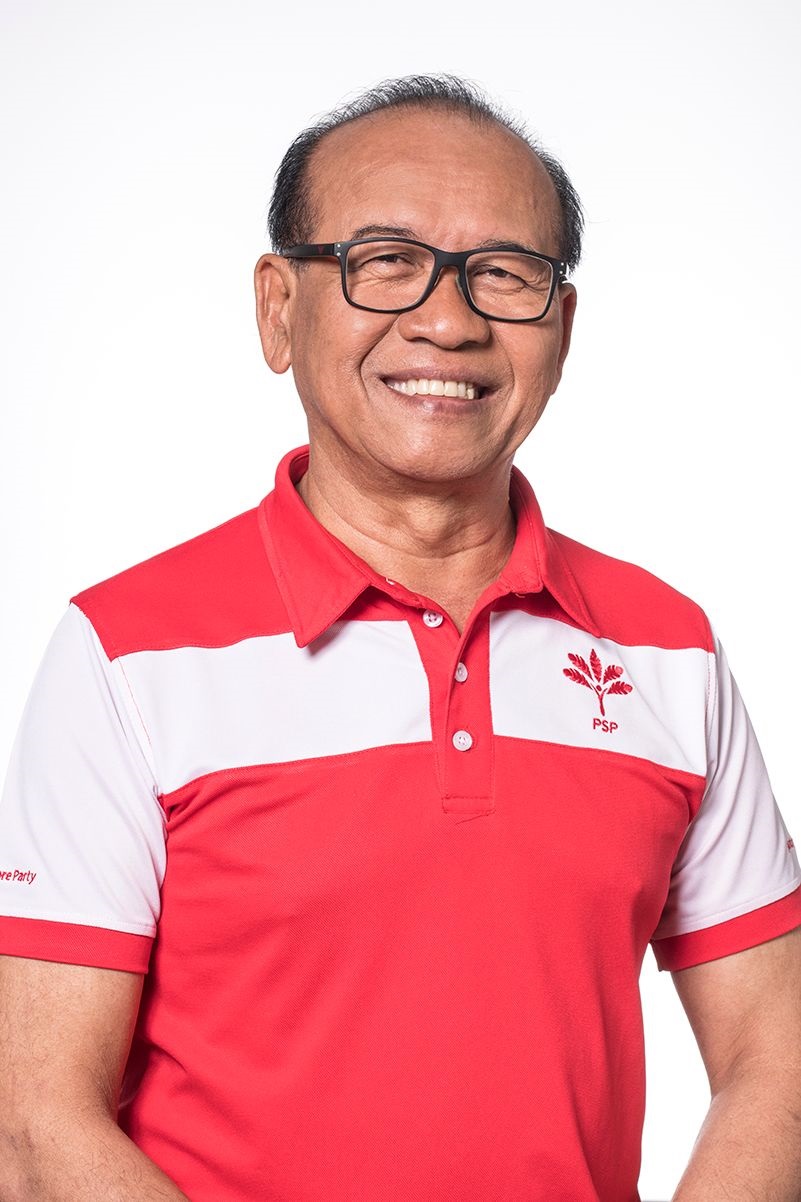 Described as "an active member of the Malay community", A'bas stated his desire to enrich ethnic Malays with good career opportunities for social mobility and to create a level playing field for them.
The 67-year-old said that his career as a trainer had seen him work in a variety of industries including the oil and gas and pharmaceutical fields.
He recalled an experience from his time as a youth under the British administration where he saw an elderly couple that was "treated badly" while applying for passports.
The incident, he said, lit a spark in him to "serve from the bottom of (my) heart".
"Nobody is perfect in this world. You got to give. And the more you give, the more you get."
Where is PSP contesting?
The PSP's secretary-general said that some of his candidates would bring "working experience and wisdom from years of working in the private sector and government".
However, Tan Cheng Bock said that the most important ingredient is that they want to "serve the country".
He also dropped the biggest indication so far of where the party would contest at the upcoming elections, providing a list of eight constituencies.
Tan said that the constituencies were selected based on whether the party would be competitive in that area.
The non-exhaustive list includes:
West Coast GRC, Choa Chu Kang GRC, Hong Kah North GRC, Tanjong Pagar GRC, Pioneer SMC, and three newly carved out SMCs – Marymount, Yio Chu Kang and Kebun Bahru.
Top image from PSP
If you like what you read, follow us on Facebook, Instagram, Twitter and Telegram to get the latest updates.