Singapore is in yet another phase in its fight against Covid-19 with Phase 2 kicking in on June 19.
As part of relaxed measures in this phase, people can now dine-in at eateries and hawker centers, provided that they keep their numbers to five persons or fewer of course.
And that's just what some people did at the stroke of midnight.
All while very carefully abiding by the five person rule, mind you.
One of them appears to be taking a Wefie as well.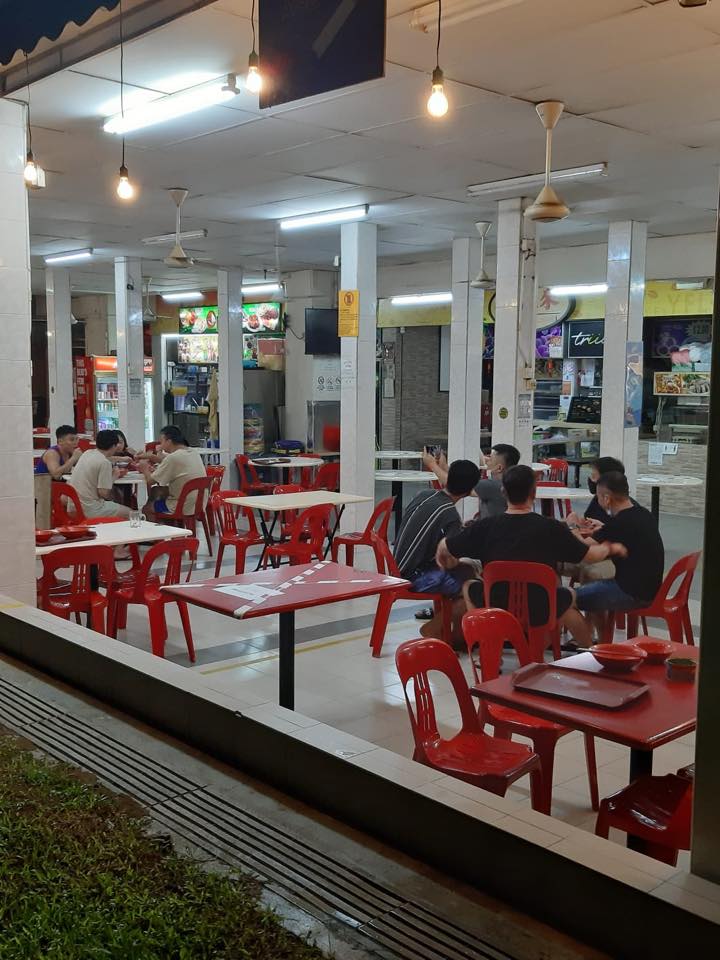 Awwww.
It is safe to say the dine-in crowds are coming back quite strongly.
Here's a photo from an Ang Mo Kio coffeeshop at around 8:40am.
Dine-in was first disallowed on April 7 at the start of the circuit breaker.
Previously, some people found it hard to adjust to those rules and quite a few incidents with the police or safety distancing ambassadors were recorded.
But more than two months later, the sight of people sitting down and eating at hawkers and eateries is a welcome one.
Almost a visual indicator that things are slowly, but surely, getting better.
Image from Lee's Facebook
If you like what you read, follow us on Facebook, Instagram, Twitter and Telegram to get the latest updates.