In a flurry of announcements yesterday (June 29), the ruling People's Action Party (PAP) has confirmed its candidates for Ang Mo Kio GRC, Tanjong Pagar GRC, Jalan Besar GRC, and Jurong GRC today.
The PAP also announced its slate for Marsiling-Yew Tee GRC over the weekend.
But all eyes are on West Coast GRC, and the East Coast GRC on Nomination Day, as their slate of candidates are not confirmed yet.
More importantly, the question on everyone's minds is which ministers will be leading which GRCs.
For this question to be addressed adequately, we will first confirm which ministers will not be leading these two GRCs.
They include the Ministers who have confirmed their slate in the following GRCs.
Confirmed Candidates for Ang Mo Kio GRC, Jurong GRC, Tanjong Pagar GRC, Marsiling-Yew Tee GRC, Jalan Besar GRC
The slate for these five GRCs are confirmed because the PAP has already announced the line-up on its social media platforms.
They include the GRCs of PM Lee, Senior Minister Tharman, and Ministers Chan, Wong and Teo.
Ang Mo Kio GRC
1. Prime Minister Lee Hsien Loong
2. Gan Thiam Poh
3. Darryl David
4. Ng Ling Ling
5. Nadia Samdin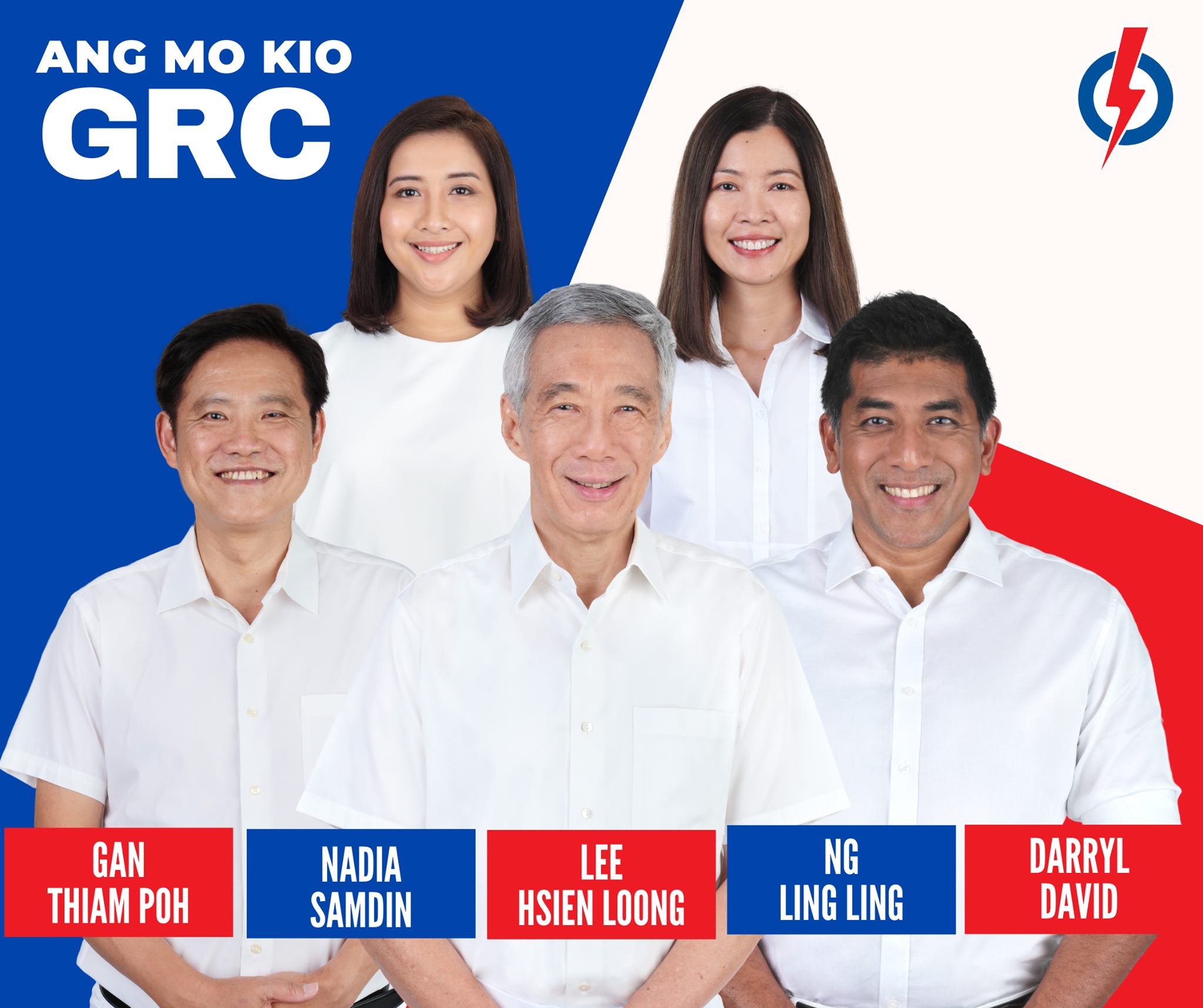 Jurong GRC
1. Senior Minister (SM) Tharman Shanmugaratnam
2. Senior Parliamentary Secretary Tan Wu Meng
3. Rahayu Mahzam
4. Shawn Huang
5. Xie Yao Quan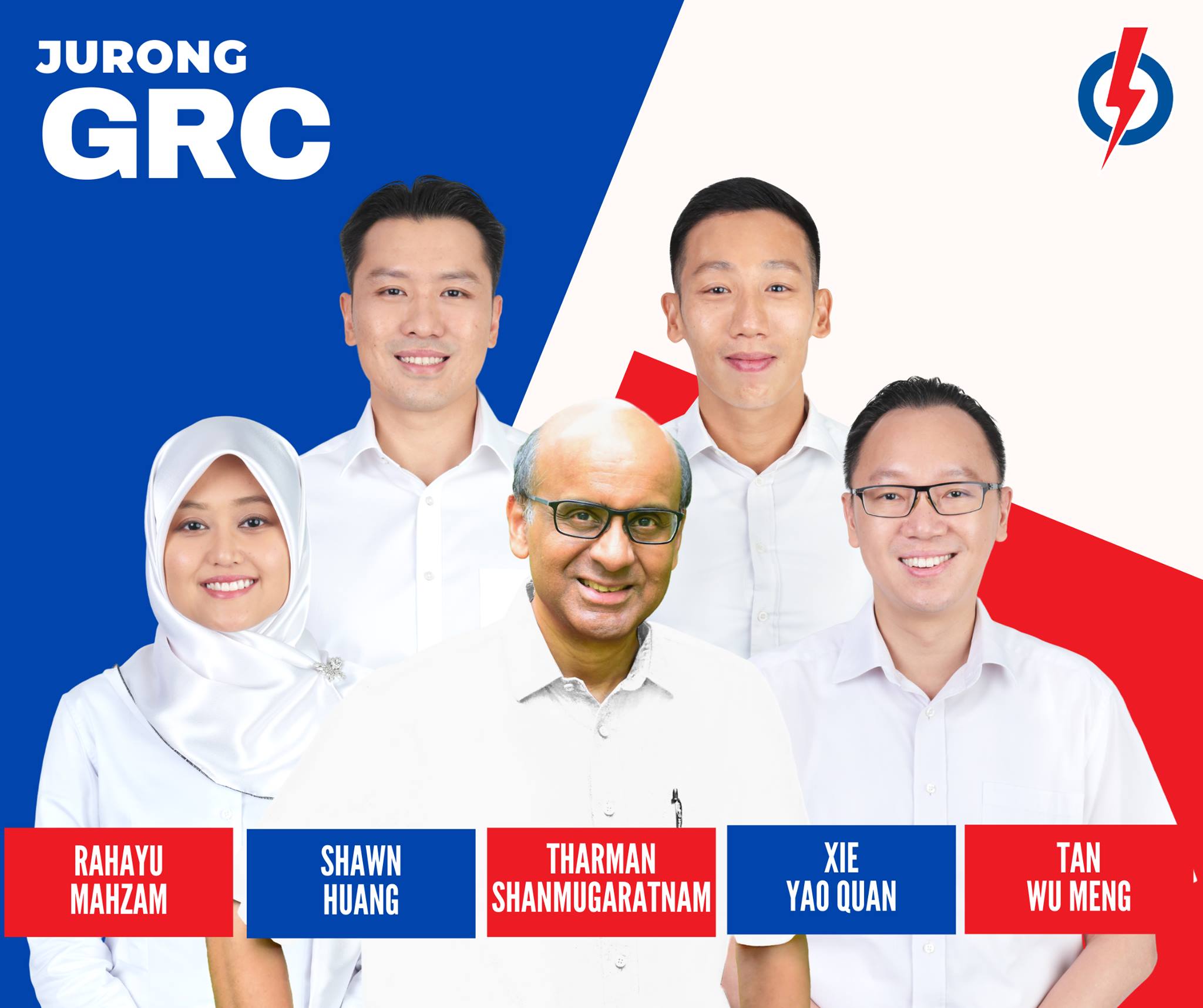 Tanjong Pagar GRC
1. Minister for Trade and Industry Chan Chun Sing
2. Minister in the Prime Minister's Office Indranee Rajah
3. Joan Pereira
4. Alvin Tan
5. Eric Chua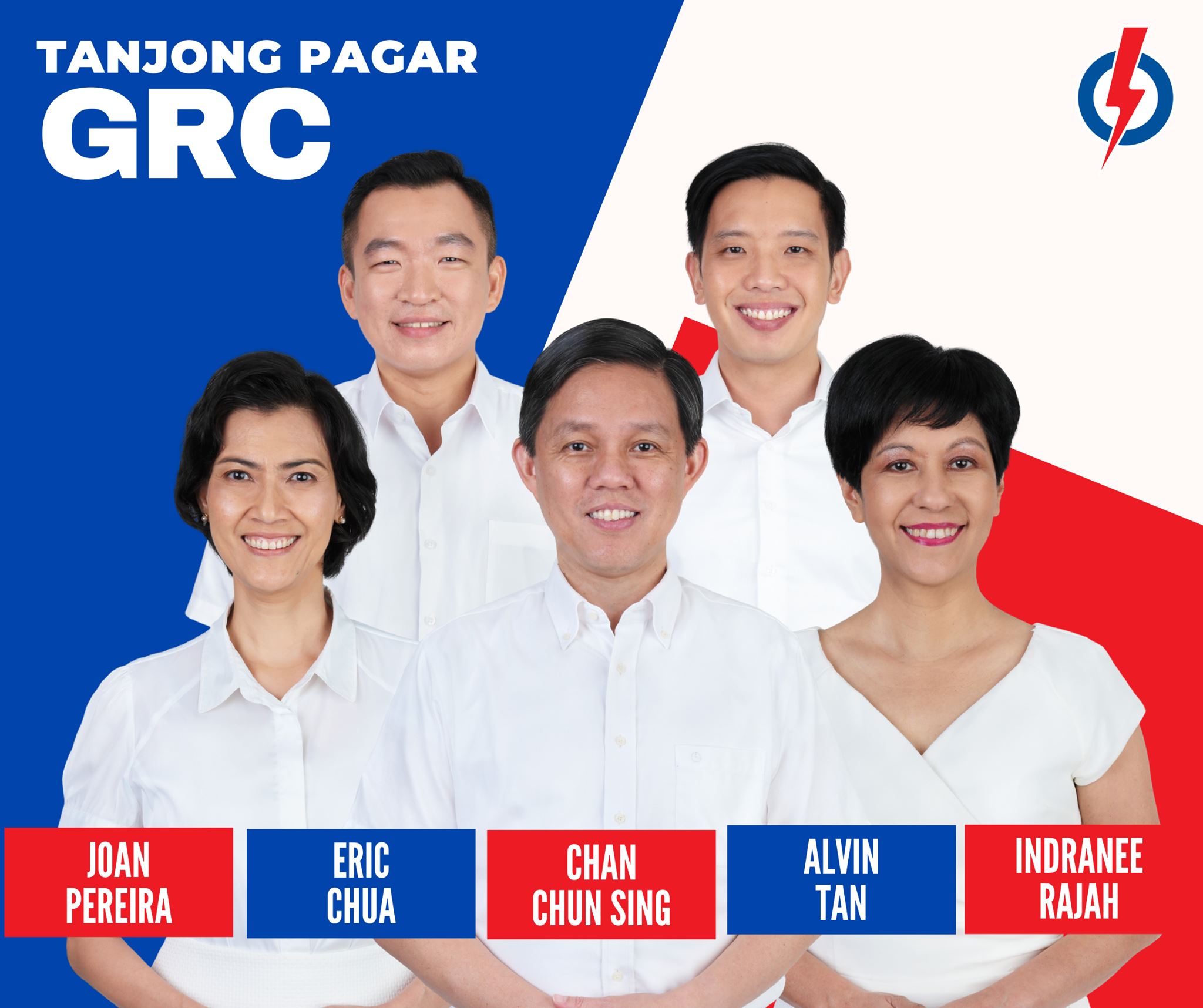 Marsiling-Yew Tee GRC
1. Minister for National Development Lawrence Wong
2. Minister of State Zaqy Mohamad
3. Alex Yam
4. Hany Soh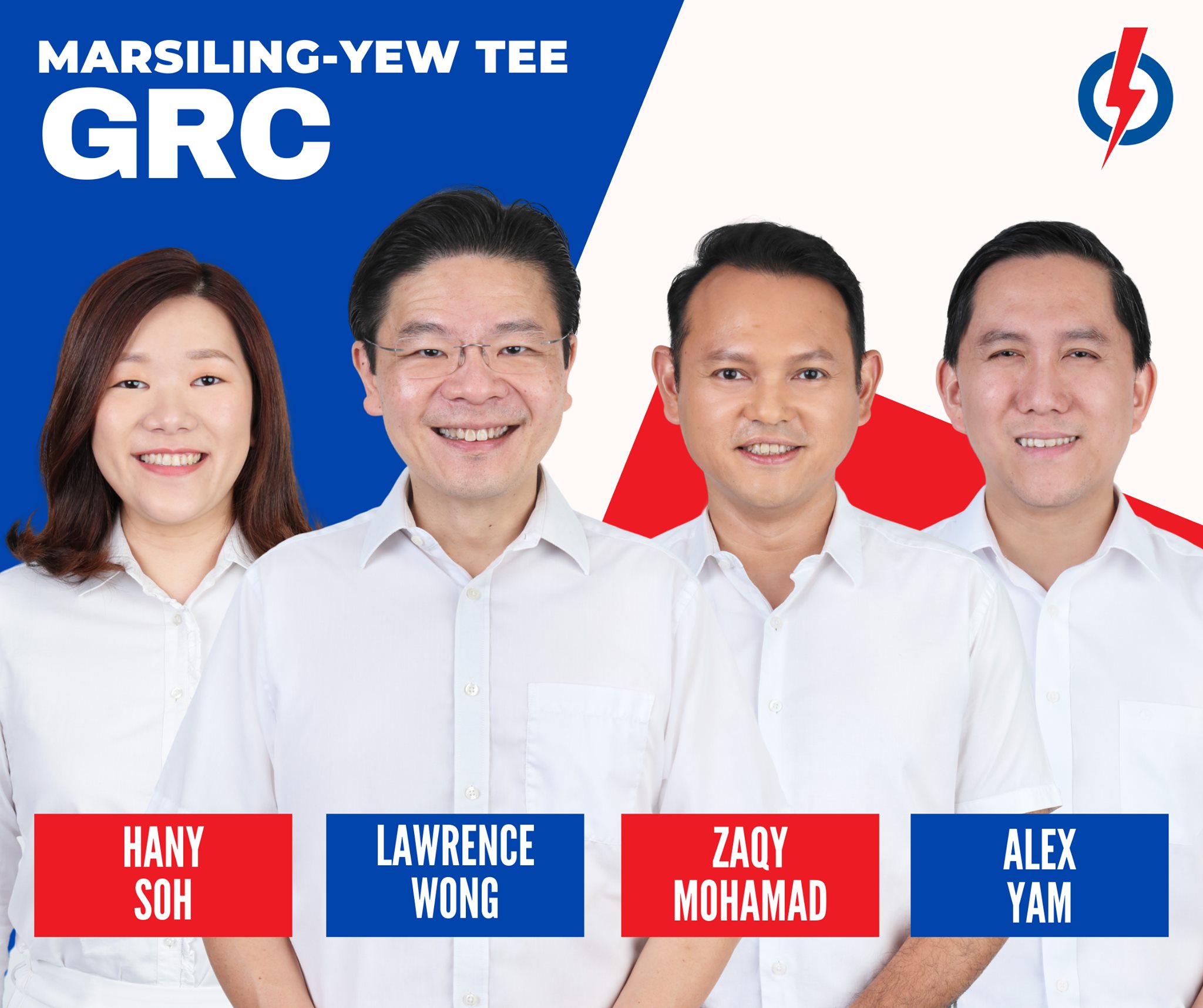 Jalan Besar GRC
1. Minister Josephine Teo
2. Senior Minister of State Heng Chee How
3. Denise Phua
4. Wan Rizal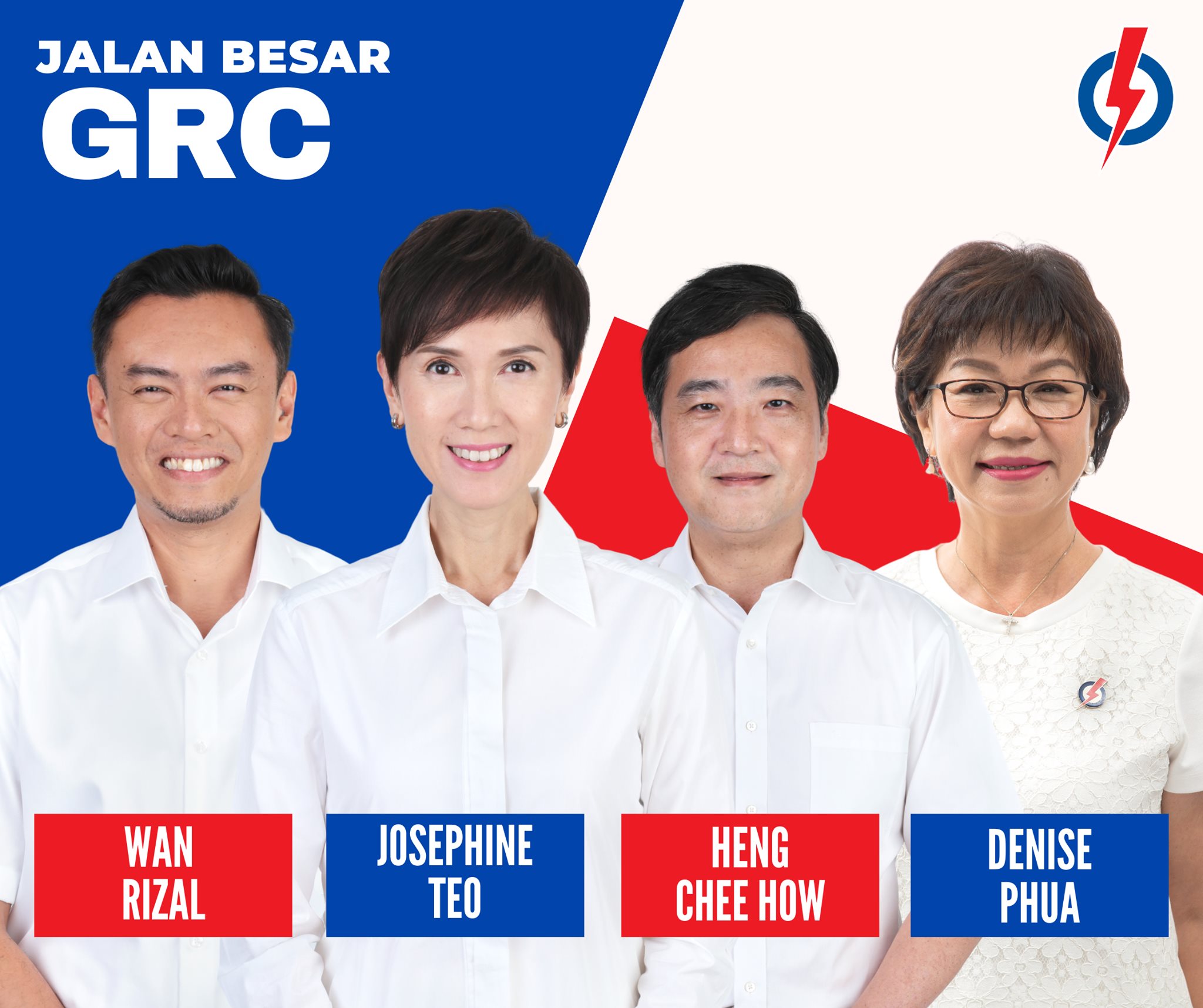 Highly Confirmed Candidates
These batch of GRCs are highly confirmed because the media have seen them doing their walkabouts together.
Some have also posted on social media as a team.
Sembawang GRC
1. Minister for Education Ong Ye Kung
2. Lim Wee Kiak
3. Vikram Nair
4. Poh Li San
5. Mariam Jaafar
Minister Ong posted a Sembawang GRC video tribute to Minister Khaw Boon Wan, and included the tributes from Lim, Vikram, Poh and Mariam.
Ong has also introduced Poh and Mariam as active volunteers in Sembawang GRC.

Sengkang GRC
1. Minister in the Prime Minister's Office Ng Chee Meng
2. Lam Pin Min
3. Amrin Amin
4. Raymond Lye Hoong Yip
On Sunday morning, June 28, Minister Ng Chee Meng led a four-man walkabout in Block 263 Compassvale Street. 
https://mothership.sg/2020/06/pap-sengkang-grc/
Nee Soon GRC
1. Minister for Home Affairs and Law K Shanmugam
2. Muhammad Faishal Ibrahim
3. Louis Ng
4. Carrie Tan Huimin
5. Derrick Goh
Both Tan and Goh were seen accompanying Home Affairs and Law Minister K Shanmugam and other Nee Soon GRC MPs in the constituency, as they toured the recently completed HomeTeamNS clubhouse in Khatib.
Both were also spotted on Shanmugam's Facebook page.
Desmond Lee to West Coast? Teo Chee Hean to East Coast? Heng Swee Keat to stay or leave Tampines?
This still leaves us with several Ministers who did not confirm whether they are still leading their GRCs of 2015.
However, it is highly likely that Minister for Foreign Affairs Vivian Balakrishnan is going to anchor Holland-Bukit Timah GRC, while Defence Minister Ng Eng Hen will anchor Bishan-Toa Payoh (he was seen walking the ground with new candidate Gan Siow Huang).
This therefore leaves us with several questions on the status of a few Ministers, and they are likely to be the ones who will surprise us on Nomination Day today.
What we know so far is that West Coast GRC is likely to field another Minister, possibly to replace retiring former Trade and Industry Minister Lim Hng Kiang.
East Coast GRC will also need at least one or two Minister to replace Manpower Minister Lim Swee Say. Currently, there is no Minister at East Coast GRC.
So who are the Cabinet Ministers who have been keeping their cards close to their chests before Nomination Day?
They are:
1. SM Teo Chee Hean - Will he continue to lead Pasir-Ris Punggol Punggol GRC? Or will he lead the fight in East Coast GRC? There was initial talk that a 3G heavyweight minister would lead the fight at East Coast GRC. It is unlikely to be Tharman now since he has announced his Jurong GRC team.
2. Deputy Prime Minister and Finance Minister Heng Swee Keat - Heng is currently the anchor Minister of Tampines and he had spent the past few days supporting other constituencies across the island. He was seen in both West Coast GRC and East Coast GRC, and even Sengkang GRC.
3. Minister for the Environment and Water Resources Masagos Zulkifli - Masagos is the second Minister in Tampines GRC. Hence, there is a possibility that he could be deployed to another GRC, if DPM Heng remains in Tampines GRC.
4. Minister for Culture, Community and Youth Grace Fu - Before Fu became the MP for Yuhua SMC (since 2011), Fu was part of the Jurong GRC. This means that Fu is not unfamiliar with the West. Will she be the minister to be deployed in West Coast GRC, alongside Minister Iswaran?
5. Minister for Health Gan Kim Yong - Gan has been pretty quiet lately. Yes, he has been very prominent on the Covid-19 front, but news reports have not focused on Choa Chu Kang GRC. After all, he is a 3G veteran minister. Is he the 3G minister that the media has missed out, as they speculate on the likely East Coast anchor minister?
6. Minister for Social and Family Development Desmond Lee - Lee, who was formerly in Jurong GRC, is likely to deployed to a new GRC, as Tharman has announced his 2020 Jurong GRC team. Political pundits have observed that Lee was present in some of the online sessions with the West Coast GRC team.
Sometimes, the most obvious observation is the most accurate one.
Maybe Lee will be Iswaran's teammate, as they compete against the A team of Progress Singapore Party (PSP) of Tan Cheng Bock.
And we will know in a few hours' time.
Top photo from Desmond Lee Facebook and MCI Facebook.
If you like what you read, follow us on Facebook, Instagram, Twitter and Telegram to get the latest updates.