There are many ways to one's heart.
Money, it seems, is one of them.
S$1,000 cash bouquet
On June 4, local florist J's Money Bouquet shared a Facebook post of one of its creations, a bouquet made purely out of cash.
The bouquet consists of:
Five S$10 notes

Nine S$50 notes

Five S$100 notes
Which brings it to a total of S$1,000.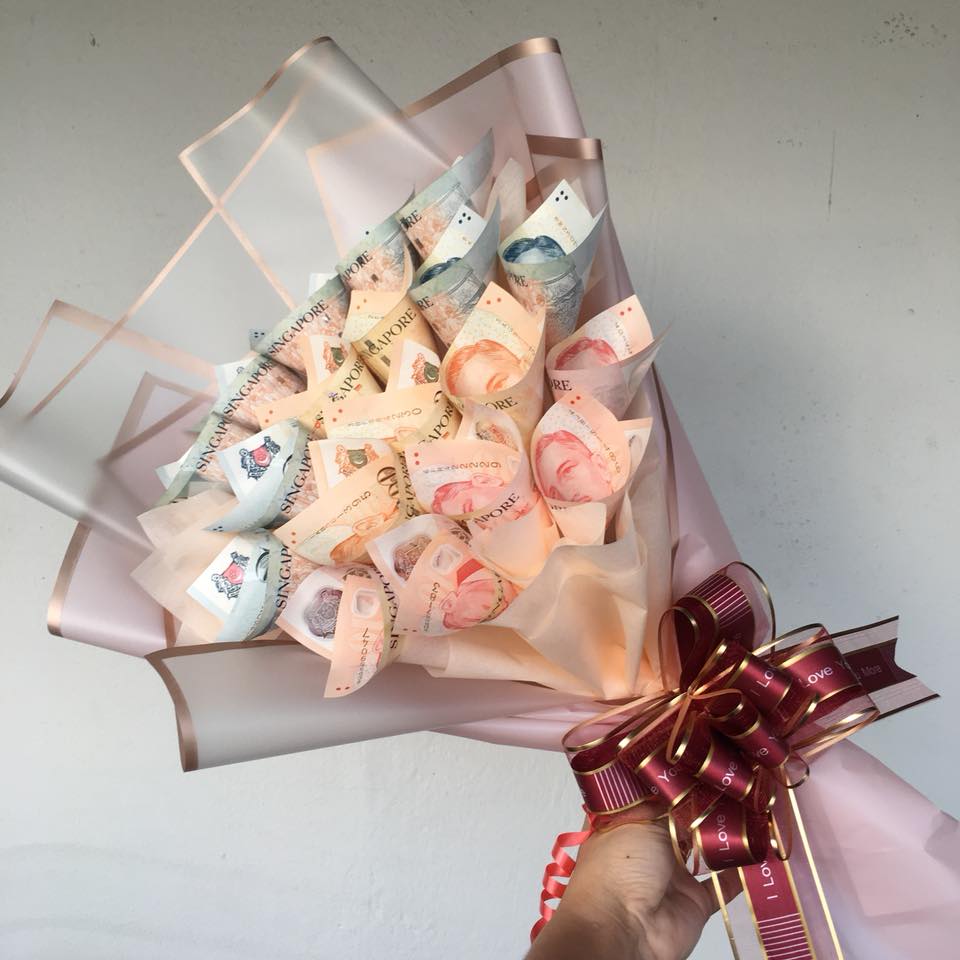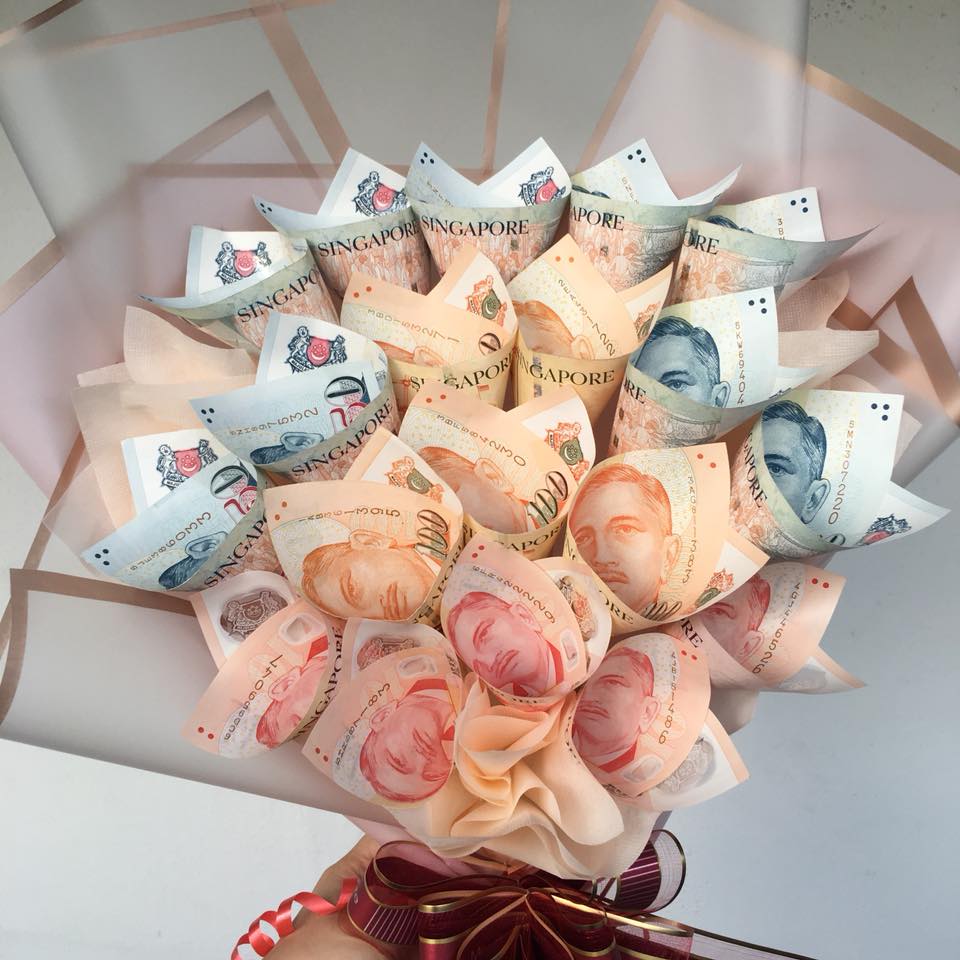 According to the post, the cash bouquet was an anniversary gift from a man to his wife.
And it appears that a lot of people are a fan of cash bouquets, based on the number of hints left in the comment section.



Nothing too little
The florist doesn't just make bouquets with large amounts of cash.
Here's one with a cash value of S$17: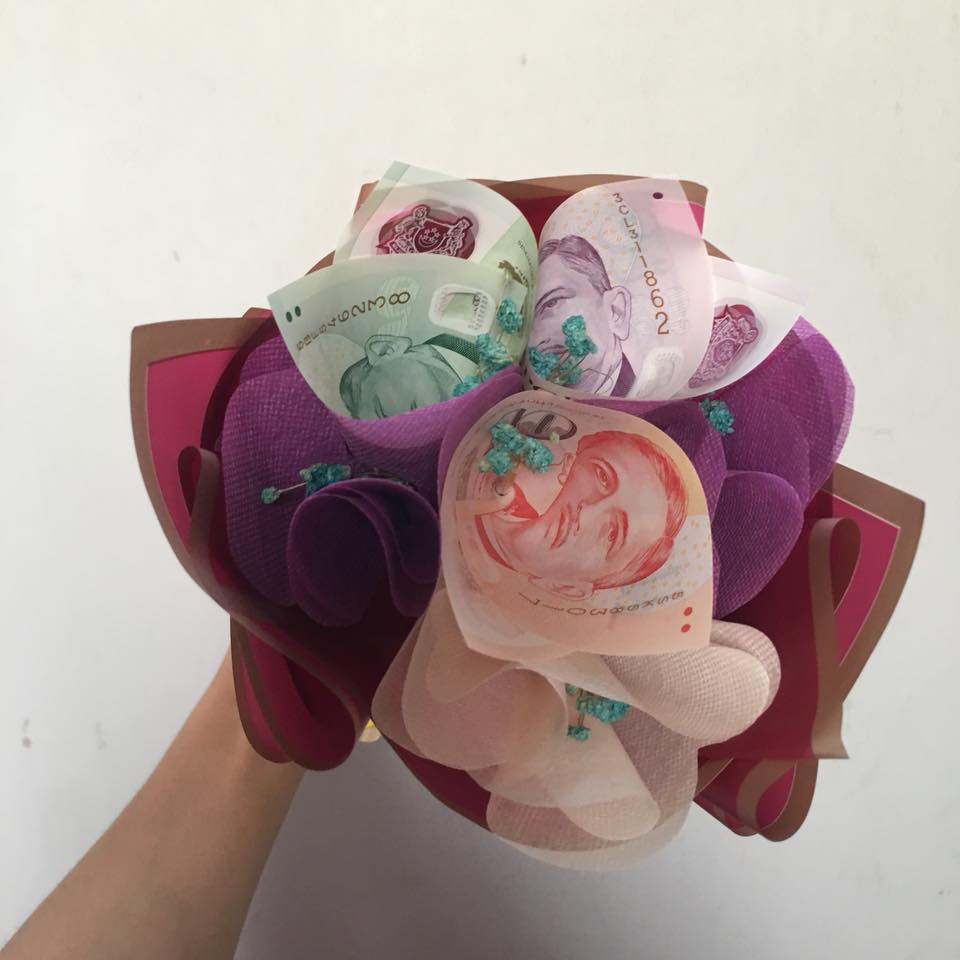 And here are some of its other works:
S$50 cash bouquet.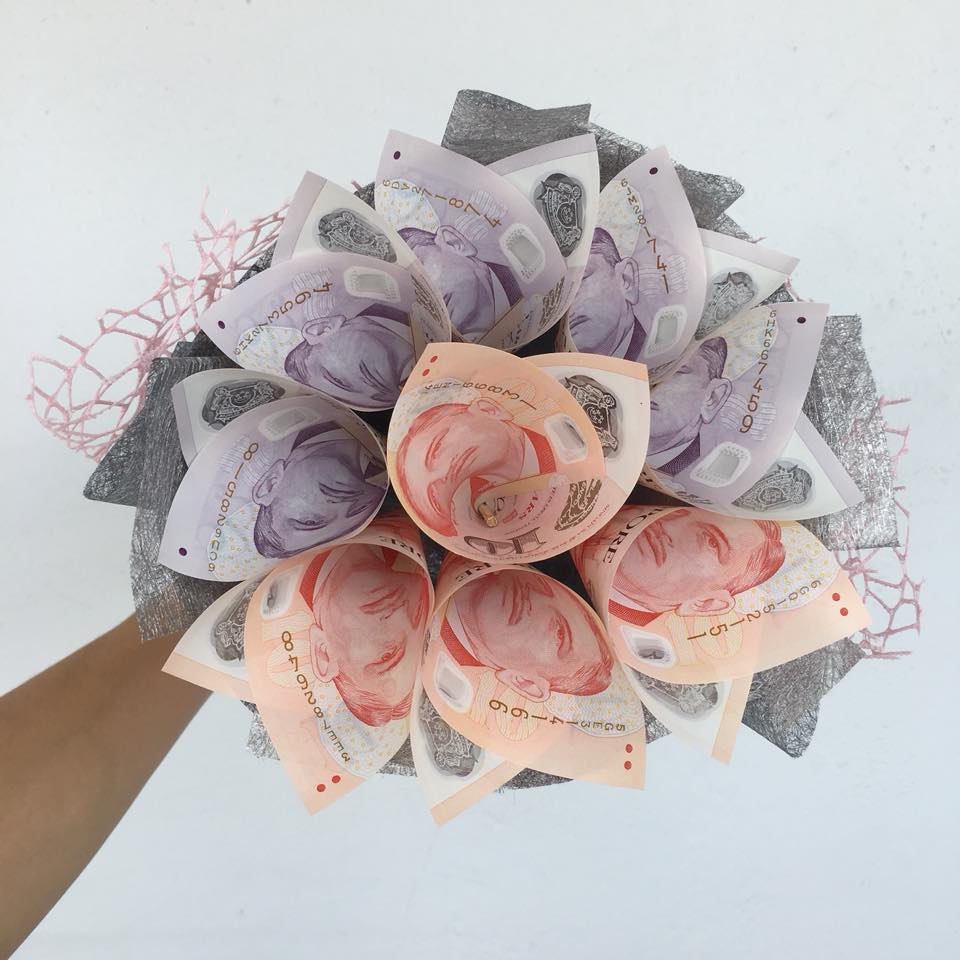 S$200 cash bouquet.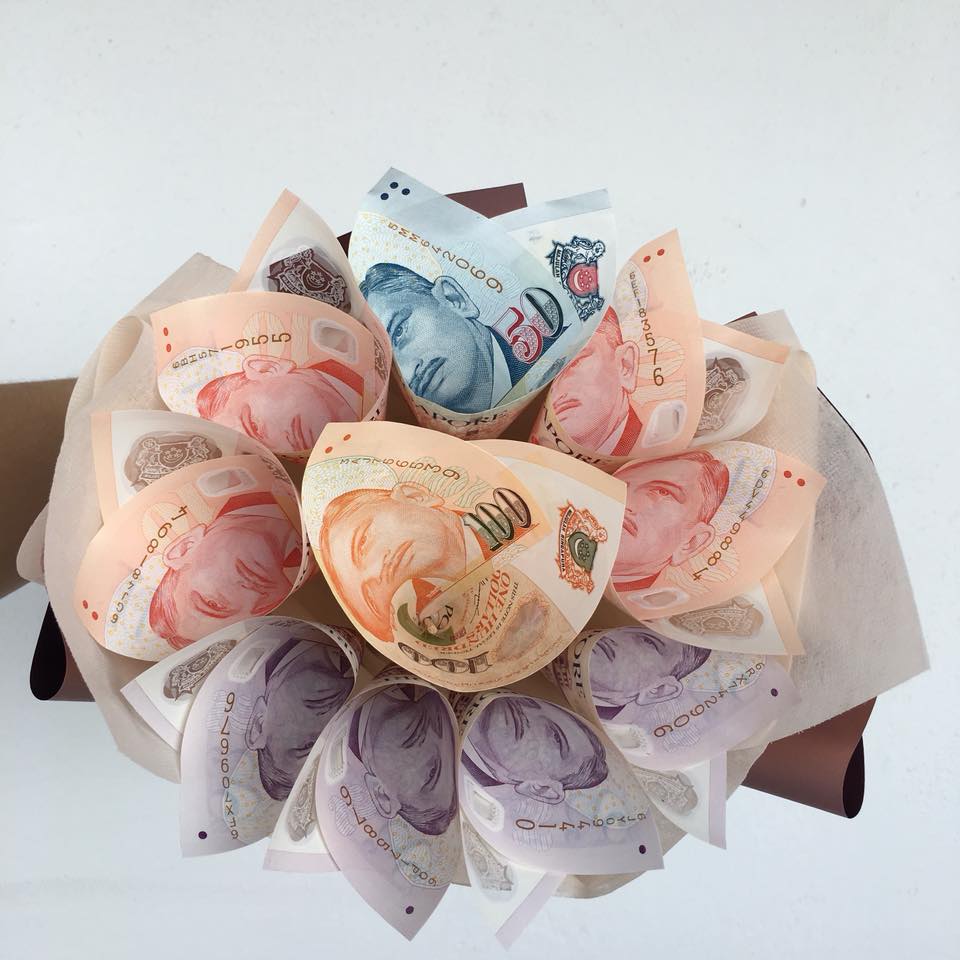 Cash bouquet trend
Money bouquets have been a trend for a while now:
And we're not complaining.
Top image from J's Money Bouquet.
If you like what you read, follow us on Facebook, Instagram, Twitter and Telegram to get the latest updates.