The Singapore Tourism Board (STB) has ordered two businesses at Amoy Street to cease operations with immediate effect for failing to comply with safe management measures.
Mexican restaurant Chico Loco and Moonstone bar had allowed customers to consume alcohol on their premises after 10:30pm, STB said.
In addition to the suspension, both establishments have also been issued a composition fine of S$1,000 each.
The checks were conducted by on STB's Enforcement Officers on June 27.
The following photos were taken at 10:35pm and 10:37pm :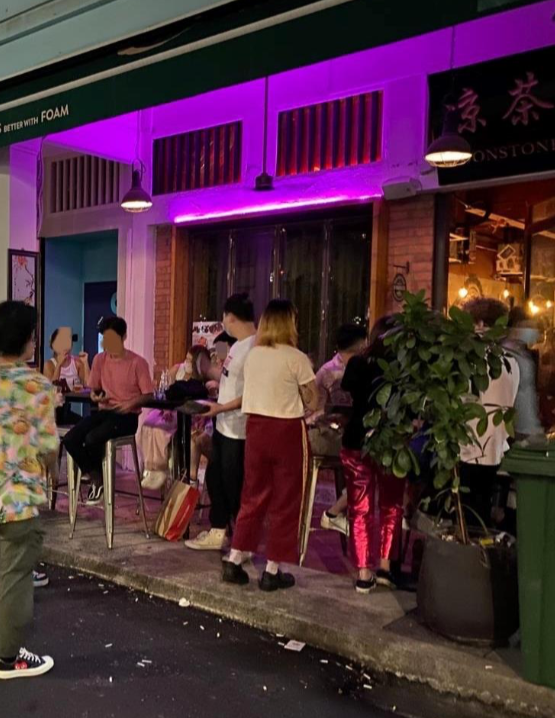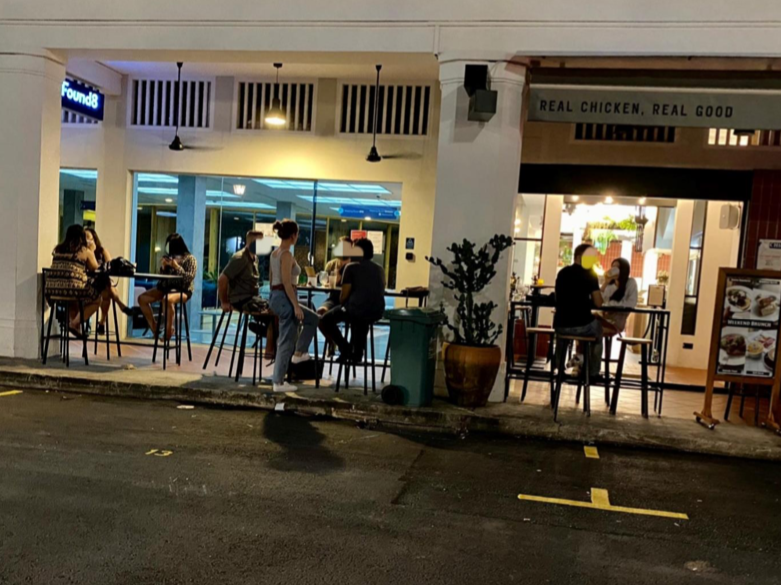 Bar owners explain situation
In a Facebook post on June 28, Moonstone announced their fine and indefinite suspension.
The bar wanted to warn fellow F&B owners not to take the 10:30pm alcohol ban lightly, and emphasised that there was no "grace period" for customers to finish up their drinks, even if they were served earlier.
"The rule states strictly, no consumption on premise after 10:30pm. This is a hard stop and no reasons are accepted by the enforcement officers. This was our mistake today.

We make no excuses for it, but we are certainly disappointed at the outcome of the penalty. The best we can hope for is a shorter suspension."
Moonstone then explained what happened on the night of June 27:
Rounds were made for last orders at 10pm.

Two orders were made. Last drink was served at 10:10pm.

22 open bills were issued at the same time. The process took 15-20 minutes, according to the bar.

During the time, Moonstone said that they also cleared the tables and advised customers to finish their drinks and leave as soon as possible.
The establishment was reportedly told by an enforcement officer that all unconsumed alcoholic beverages must be disposed of by 10:30pm sharp.
Asked for customers' understanding
Lastly, Moonstone asked its customers to try their best to "make things easy" for other business that are still in operation.
The bar added:
"An extra 15 mins might not be a long time to you as customer, but it's this same amount of time that will put the jobs and livelihoods of F&B workers on the line. Please help to share this important message as we certainly do not want to result in a full closure of F&B businesses as we have all experienced during the Circuit Breaker."
They then thanked customers for their support in the past three months, which have been "'very difficult".
You can read their post here:
23 composition fines issued in phase two
Since the start of phase two on June 19, STB has issued 23 composition fines.
A total of 19 of these were S$300 fines to individuals, while the other four range from S$1,000 to S$2,000, and were issued to businesses for breaching Covid-19 (Temporary Measures).
Offences include failing to comply with safe management measures, such as maintaining a distance of 1 metre between groups or individuals.
STB said that they have stepped up checks on tourism precincts and establishments since phase two.
The agency encourages customers to be "socially responsible" for the health and safety for everyone, and so that businesses are allowed to stay open.
Top image via STB, Moonstone's Facebook page
If you like what you read, follow us on Facebook, Instagram, Twitter and Telegram to get the latest updates.