Apple Singapore reopened its doors on June 24, after more than three months of closure.
While the brand has implemented a number of safety precautions, such as temperature checks, safe distancing, and face coverings, the store might have underestimated the fervour of its fans (or the number of people who need help with their devices.)
Apparently on the morning of June 25, at around 10am, a waiting crowd was spotted outside the Orchard Road store.
The store was set to open at 11am.
Keil Tao, a Singaporean who appeared to be at the scene, took a photo and uploaded it to notorious Facebook group SG Covidiots.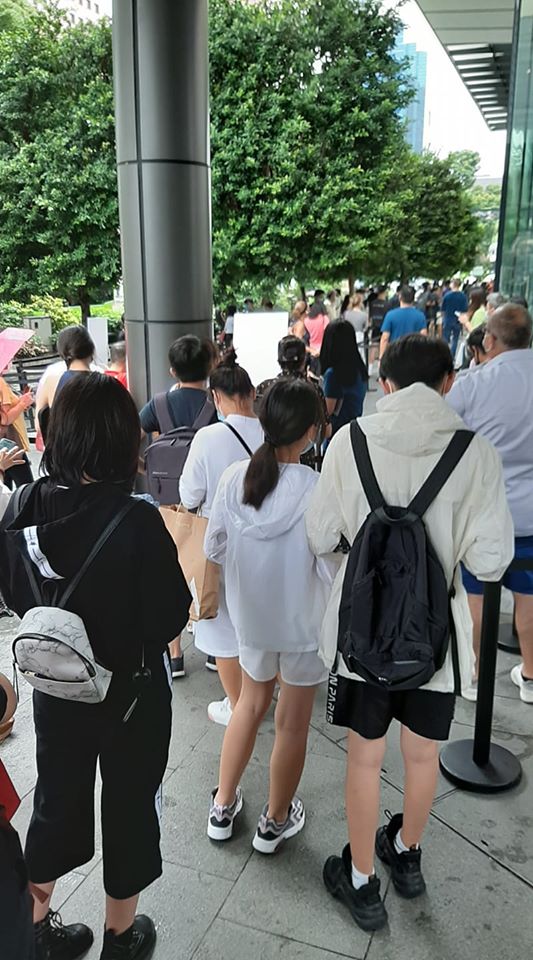 According to him, the visitors wanted enquire about Apple's queue system, which Tao felt was "badly managed".
Among the throng, Tao counted a total of three clusters of people who were not practising safe distancing.
Crowd control
When Mothership visited at around 12:20pm, the cluster had abated.
Instead, visitors were queueing in an orderly manner outside the premises, with a safe distance between them: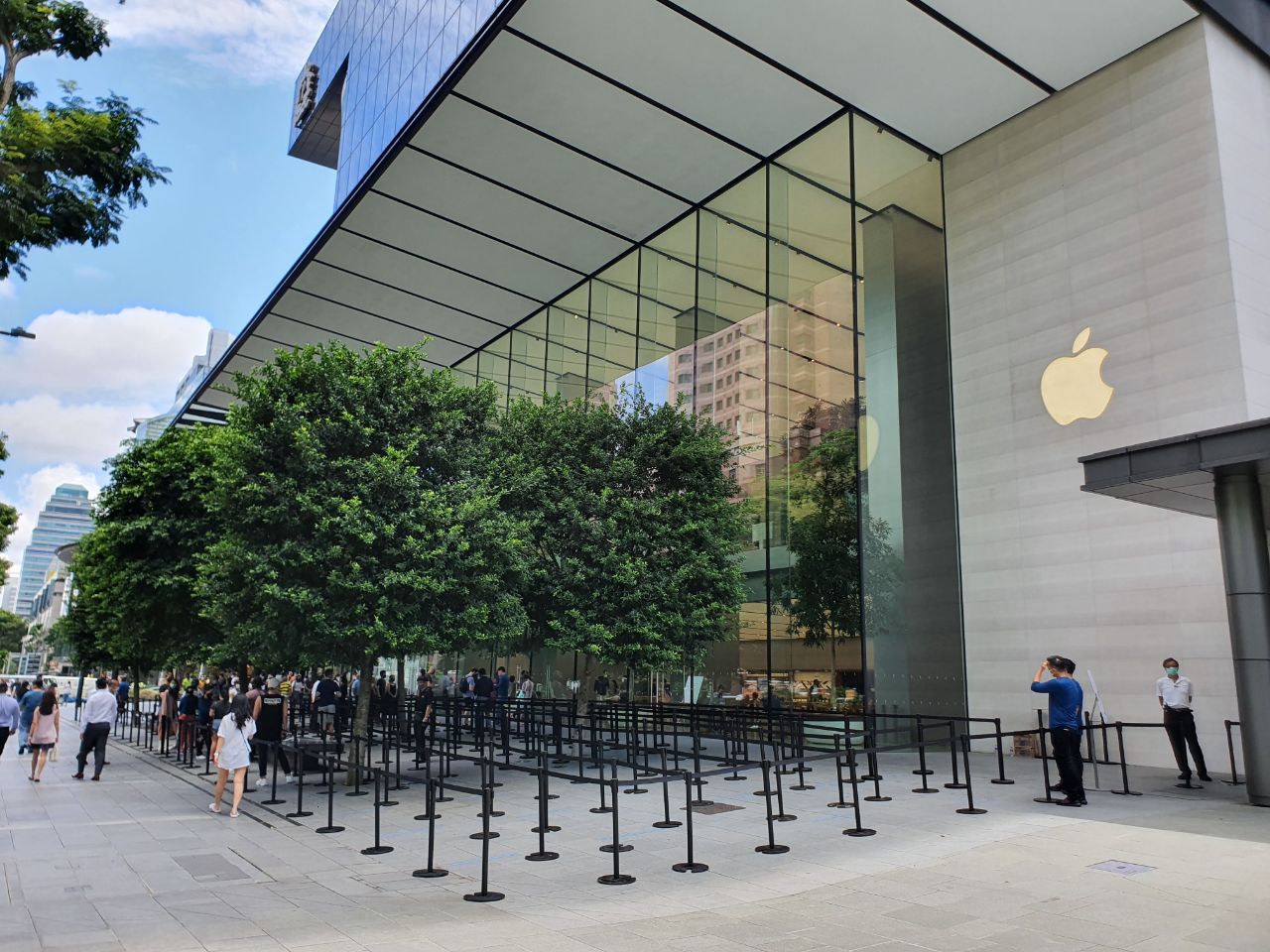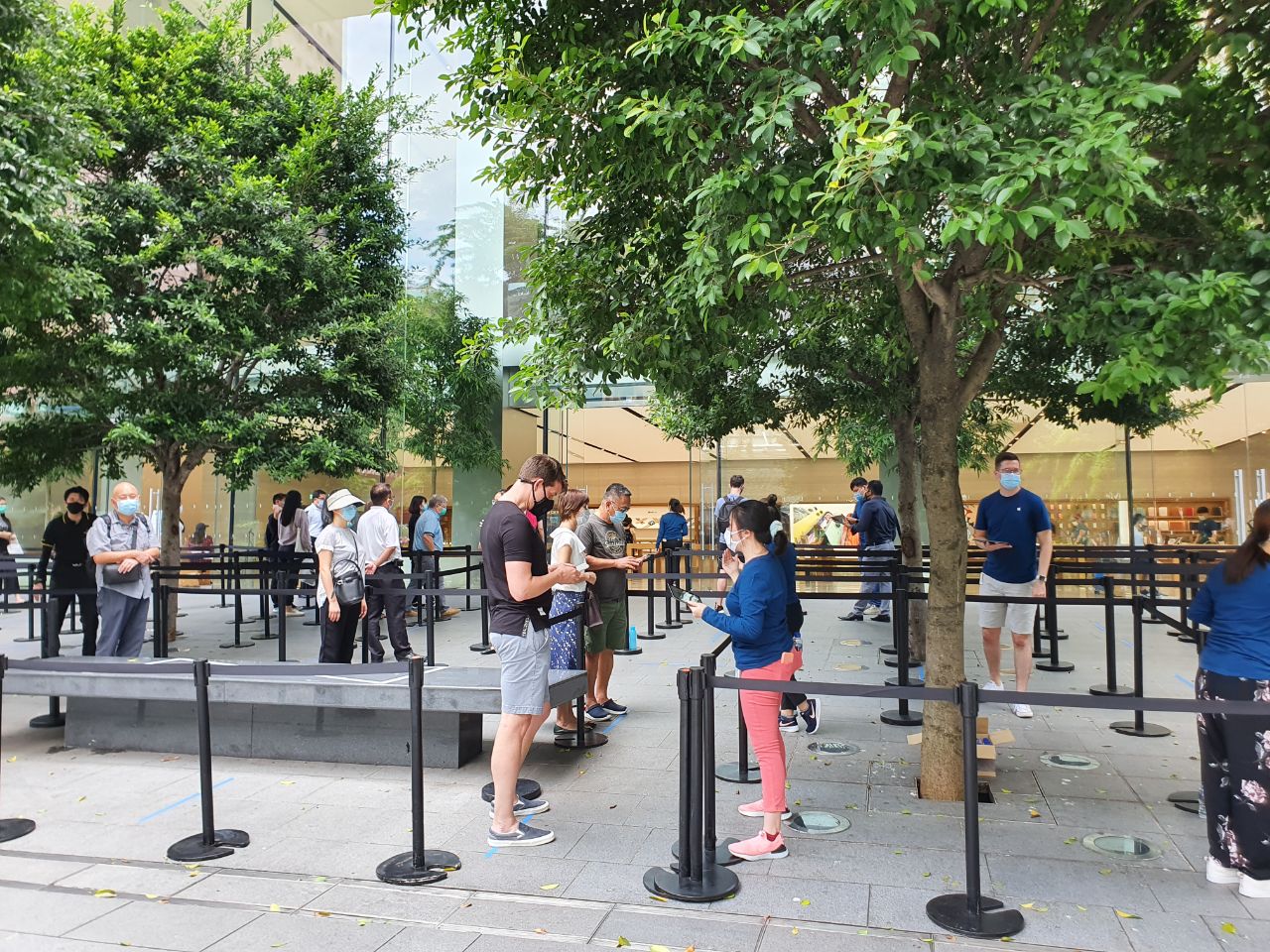 Apple employees, dressed in in blue, were also attending to customers in three to four separate queues.
There were about 20 to 30 people in the store.
Visitors were also asked for the purpose of their visit.
Apple responds
In response to queries from Mothership, Apple provided its previous statement on safety measures.
"We're excited to begin welcoming visitors back to our stores in Singapore. We've missed our customers and look forward to offering our support.

With many working and learning from home we look forward to providing the service and support they need, whether that be picking up a new product or getting help at the Genius Bar. Our newly reopened stores will have significant safety procedures including temperature checks, social distancing and face coverings to ensure customers and employees continue to stay healthy. Our social distance protocol means a limited number of visitors in the store at one time so there may be a delay for walk-in customers. For more ways to shop and additional information on these new guidelines and store hours, please visit https://www.apple.com/sg/retail/orchardroad/ "
Top image via Keil Tao on Faacebook, Rexanne Yap
If you like what you read, follow us on Facebook, Instagram, Twitter and Telegram to get the latest updates.