The PAP has unveiled its team that will contest Aljunied GRC.
They are:
Victor Lye

Shamsul Kamar

Alex Yeo Sheng Chye

Chua Eng Leong

Chan Hui Yuh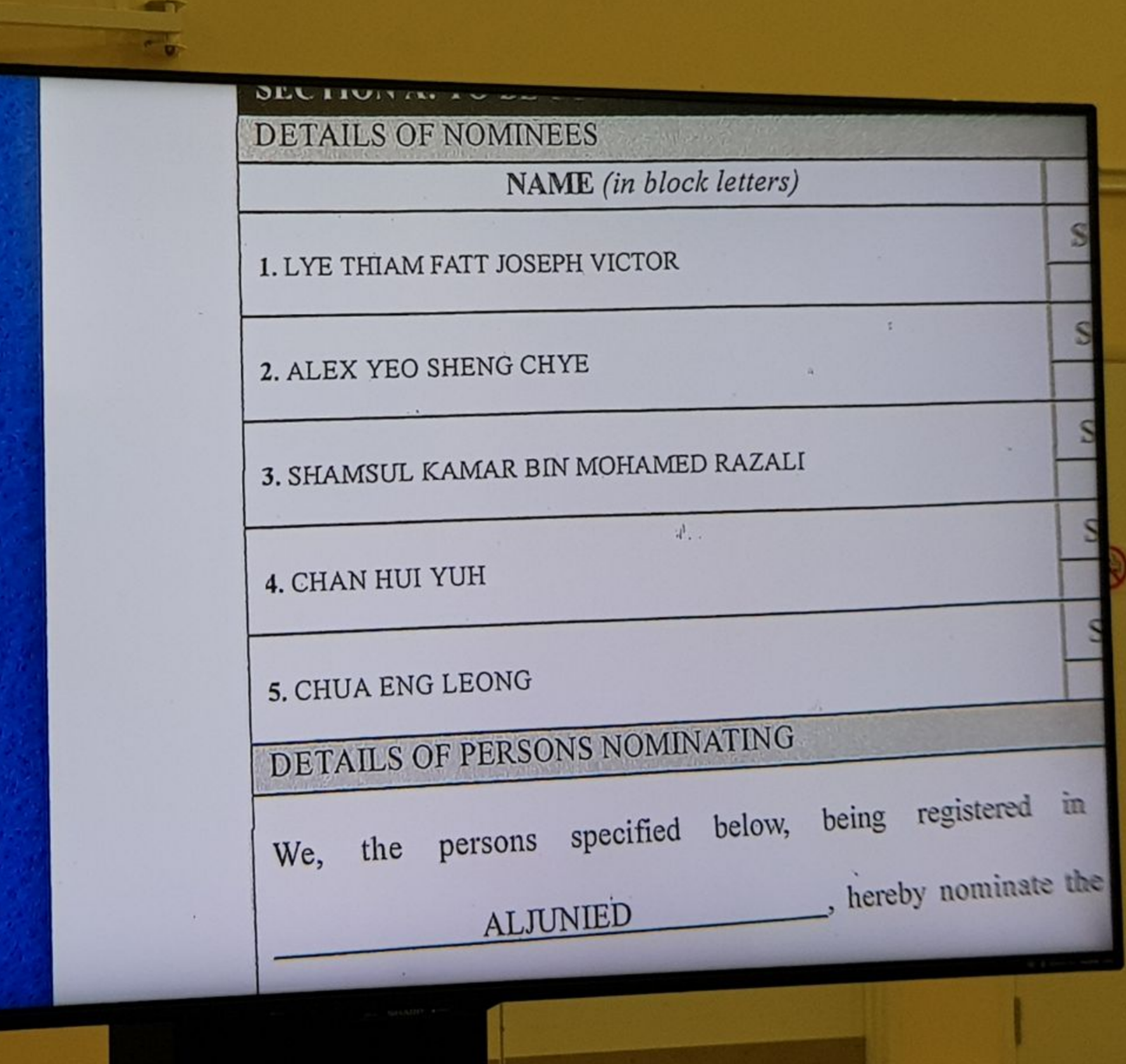 They will be competing against the Workers' Party team which consists of Pritam Singh, Sylvia Lim, Muhamad Faisal Manap, Gerald Giam and Leon Perera.
WP chief Pritam Singh had announced the Aljunied team in a press conference.
Who went up against the WP in 2015?
In the 2015 General Elections, the PAP's team consisted of:
Victor Lye,

Murali Pillai,

Shamsul Kumar,

Chua Eng Leong, and

Yeo Guat Kwang.
Meanwhile, the WP's team at that time had consisted of Low Thia Khiang, Sylvia Lim, Chen Show Mao, Pritam Singh and Faisal Abdul Manap.
The WP team retained Aljunied GRC with 50.95 per cent of the vote share, a drop of 3.75 per cent from 2011 in which they had won the GRC with 54.7 per cent of the vote share.
If you like what you read, follow us on Facebook, Instagram, Twitter and Telegram to get the latest updates.