The Queensland government released breathtaking drone footage of a large group of sea turtles approaching the world's largest green turtle breeding ground at Raine Island on June 9, 2020.
64,000 endangered green turtles nest on Raine Island
The drone footage shows that about 64,000 sea turtles were waiting to nest and lay eggs on the Raine Island last December.
The entire island, located on the northern tip of the Great Barrier Reef, is a protected area.
It is not open to the public and that makes it an undisturbed safe haven for sea turtles to nest at.
The species of sea turtle shown in the drone footage was identified as green turtles, also known as green sea turtles, according to a media release.
The green turtle is one of the largest sea turtles and they are found in tropical and subtropical waters.
While it might sound like a huge number sighted at the island, the population of green turtles is on a decline as the reproduction success has been low since 1996.
Classified as an endangered species, they are threatened by poachers and the loss of nesting sites.
Efficient and safe way to count sea turtles
Using drones to estimate the number of green turtles preparing to nest on the protected island can be more cost effective and accurate, according to a study published on June 4 by the researchers from the Queensland Department of Environment and Science (DES).
Video via Great Barrier Reef Foundation and Queensland Government
In the past, researchers struggled to accurately estimate population numbers, as they would count the turtles while in a small boat on rough waters.
The lead author of the study, Andrew Dunstan, said that some survey methods in the past include painting a white stripe on the turtles' shells when they nest on the beach.
However the non-toxic paint would wash off in a couple of days.
The eyes were also more attracted to turtles with bright white stripe than unpainted turtles which means they might miss out some turtles in the process.
"Using a drone is easier, safer, much more accurate, and the data can be immediately and permanently stored," Dustan said.
Here are more photos of the turtles nesting on the island and waiting in the waters to come onto land that were taken last year: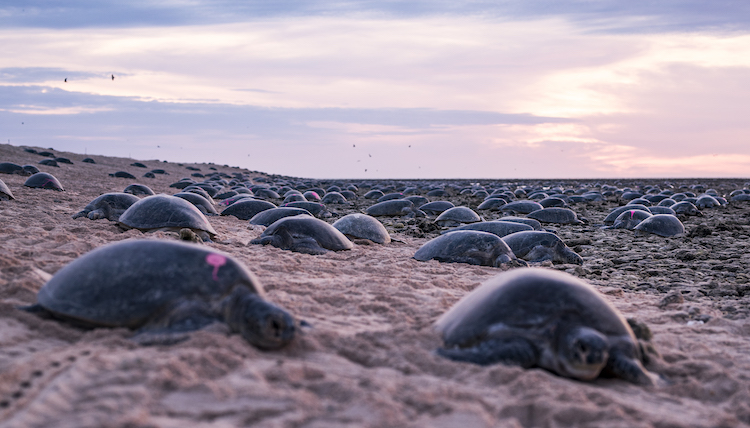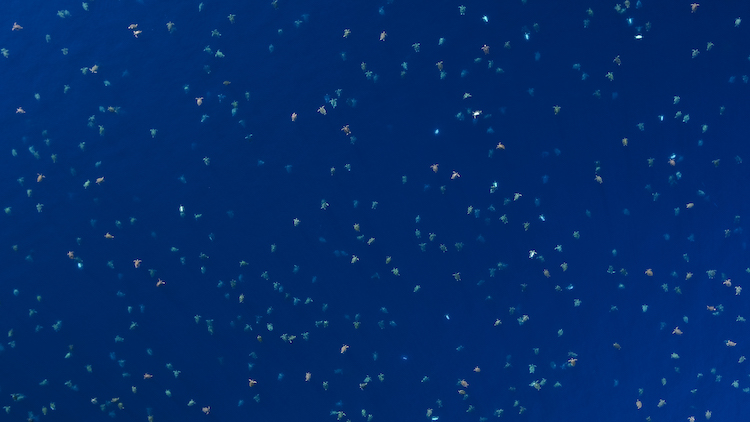 Top images via Great Barrier Reef Foundation and Queensland Government
If you like what you read, follow us on Facebook, Instagram, Twitter and Telegram to get the latest updates.