Given how stylish Volkswagen Beetles are today, it can come as a surprise that they were used as police patrol cars in the 1970s.
Here's what it looks like: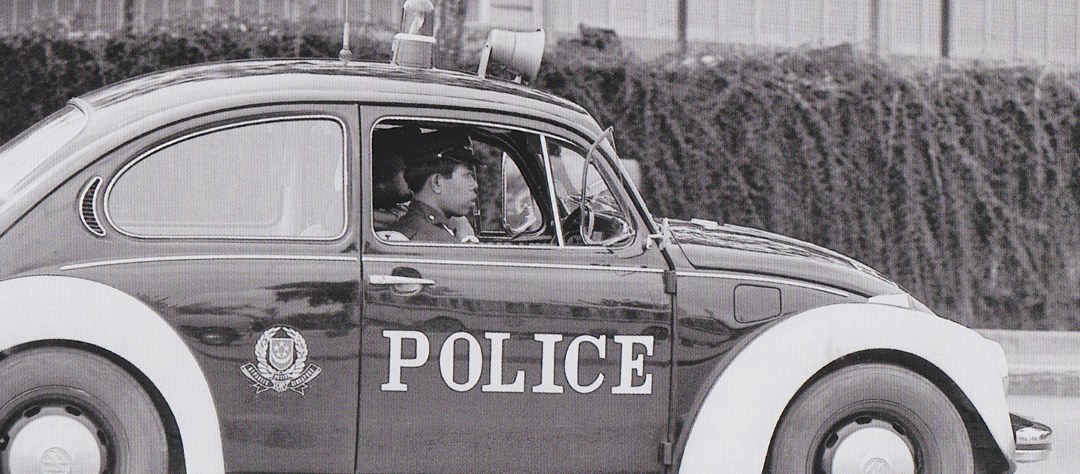 Dispatched to emergencies
According to a Facebook post by the Singapore Police Force (SPF), the Police Radio Division used Volkswagen Beetles to patrol neighbourhoods and commercial districts.
The cars were dispatched to respond to incidents or crime scenes, such as robberies or gang fights which were common occurrences back then.
The Beetle's design made it difficult for suspects who were seated at the back to escape from the vehicle, it was accessible only from the front.
The Police Radio Division along with the "999" hotline was established at the Lower Barracks at Eu Tong Sen Street in 1948.
According to Remember Singapore, the top floor of the building was converted into a 24-hour radio-linked operation room to attend to any emergencies that were reported via the hotline.
The police would then dispatch their radio cars in islandwide operations in response to the emergencies.
Here's a photo of said Beetles at the Police Radio Divison in 1973: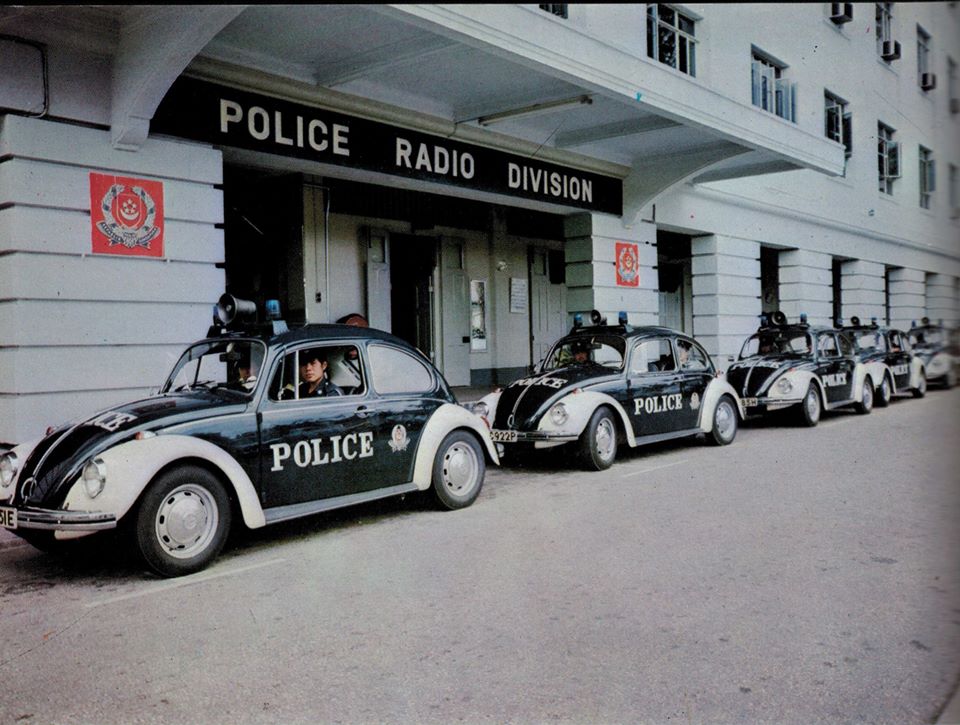 Decommissioned in 1982
The cars may have since been decommissioned since 1982, they are still a very treasured part of the SPF's history.
They have also since been immortalised as 1:43 and 1:18 diecast collectibles that you can buy online, though online sales of the collectibles are currently suspended during the Circuit Breaker period.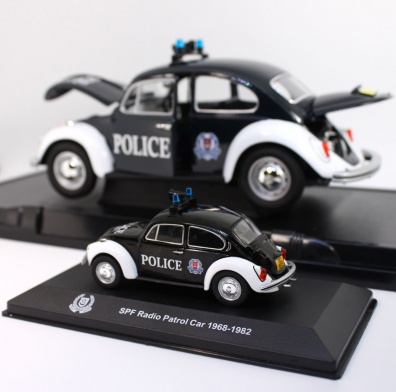 Neat.
You can see the SPF's Facebook post in full here:
Top image via SPF's Facebook post
If you like what you read, follow us on Facebook, Instagram, Twitter and Telegram to get the latest updates.