Follow us on Telegram for the latest updates: https://t.me/mothershipsg
Two otter families have gotten into a territorial fight at Bishan-Ang Mo Kio Park.
Marina otters have often been caught clashing with their arch-rivals, the Bishan otters.
However, it's not the Bishan otters this time, but the wandering Zouk family, which was recently also spotted at Little India.
What happened?
The Zouk family has been exploring the Bishan-Ang Mo Kio Park recently, beyond their usual haunt.
An otter enthusiast, Jeff Tan, shared that May 10 was his first time seeing the seven Zouk otters visit the area.
The curious critters did not bump into the Marina otters that day, even though they have intruded the latter's territory.
However, two days later, Tan heard loud squeaks in the park on May 12 morning.
The squeaks came from Marina otters, perhaps on high alert after sensing the presence of other otters.
Swimming down the stream at Bishan-Ang Mo Kio Park, the 10 Marina otters eventually found the seven Zouk otters near the McDonald's bridge.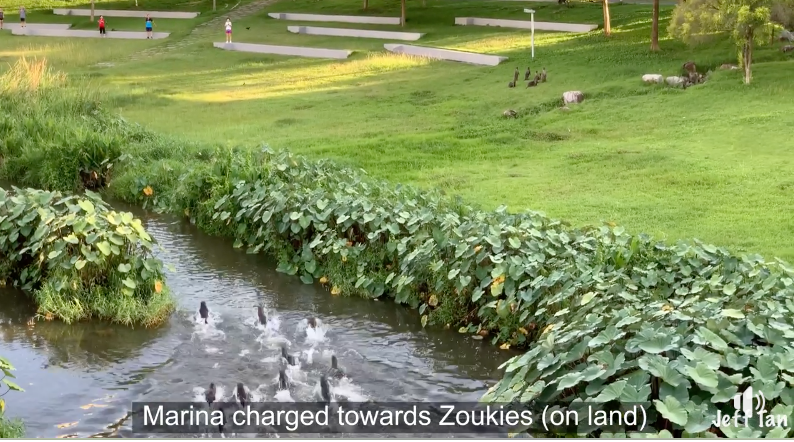 The 17 otters then got into a series of gang chant squeaking, warning the other to back off.
The brazen Zouk otters were clearly not frightened despite being outnumbered by Marina otters, and the 17 otters got into a brawl in the bushes as the humans watched on from a distance.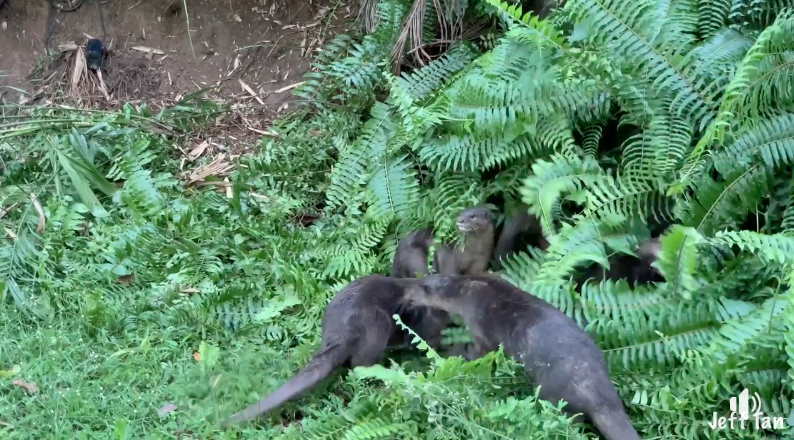 After the short tussle, the two otter families took a time out as they regrouped themselves, did a head count, and caught some rest before getting into more chases and gang chant squeaking.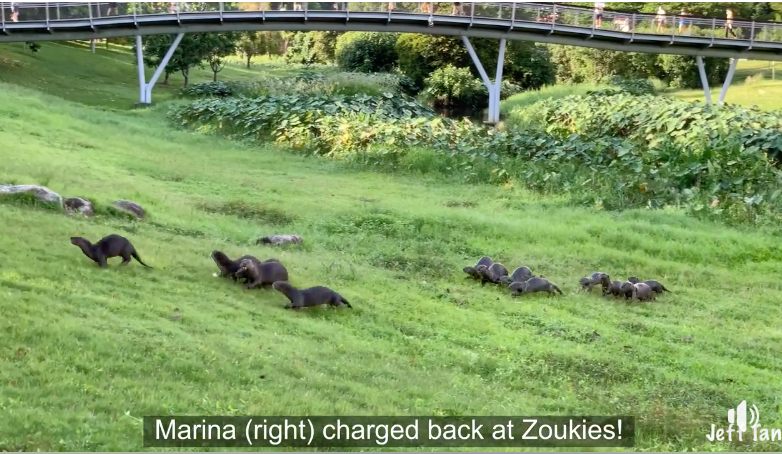 The Marina otters eventually let the Zouk otters off and went back to the waters.
There were no casualties and no otters were caught by SPOT the safe distancing officer.
You can watch the video here:
Related stories
Top photo: screenshots of Jeff Tan's video
If you like what you read, follow us on Facebook, Instagram, Twitter and Telegram to get the latest updates.