With the scourge of African swine fever and other global food security issues affected the prices of pork, some companies are stepping in to provide an alternative to animal protein.
One such company is OmniFoods, also known as OmniMeat.
The company has recently launched two new products on Monday (May 18) in Hong Kong: OmniMeat Luncheon and OmniMeat Pork-like Strips.
Here's what they look like: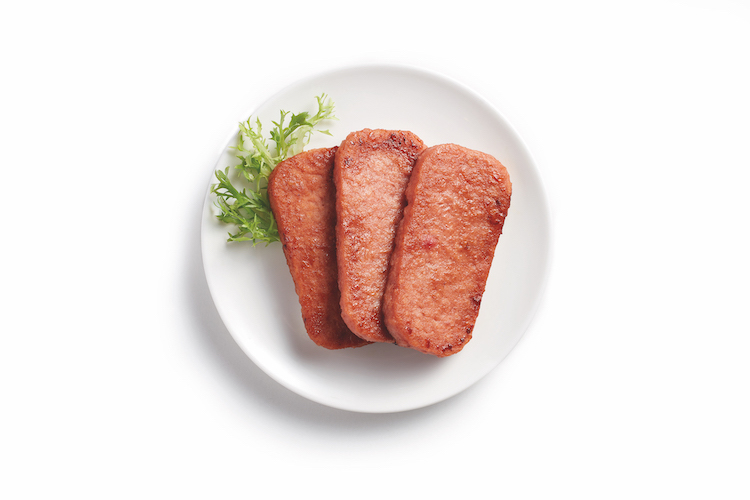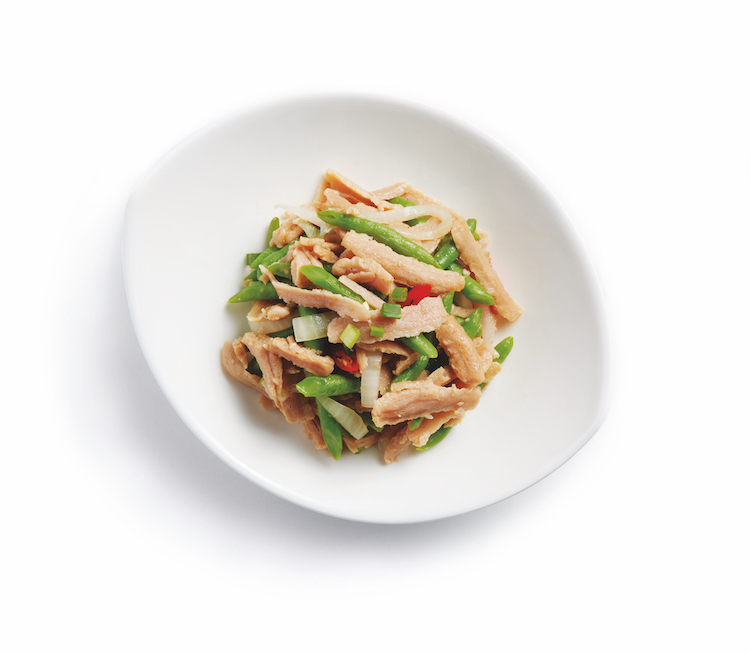 Vegan luncheon meat
According to OmniFoods, the global sales of luncheon meat last year reached US$3.1 billion (S$4.39 billion) and are expected to rise, mainly in China, Southeast Asia, Japan, South Korea and India.
Out of the 1.1 billion cans of luncheon meats that were sold in 2019, about 400 million cans were sold in Asia-Pacific.
However, due to the emergence of African swine fever across Asia, the price of pork surged, as did the price of luncheon meat, resulting in a decrease in the sale and consumption of luncheon meat across the globe in 2019.
To cater to the demand for luncheon meat, OmniFoods launched a plant-based version of luncheon meat which is free of cholesterol, antibiotics, GMOs and hormones, while being low in fat and calories.
Unlike conventional luncheon meat, the vegan version does not contain any carcinogenic nitrates which might appeal to health-conscious luncheon meat lovers.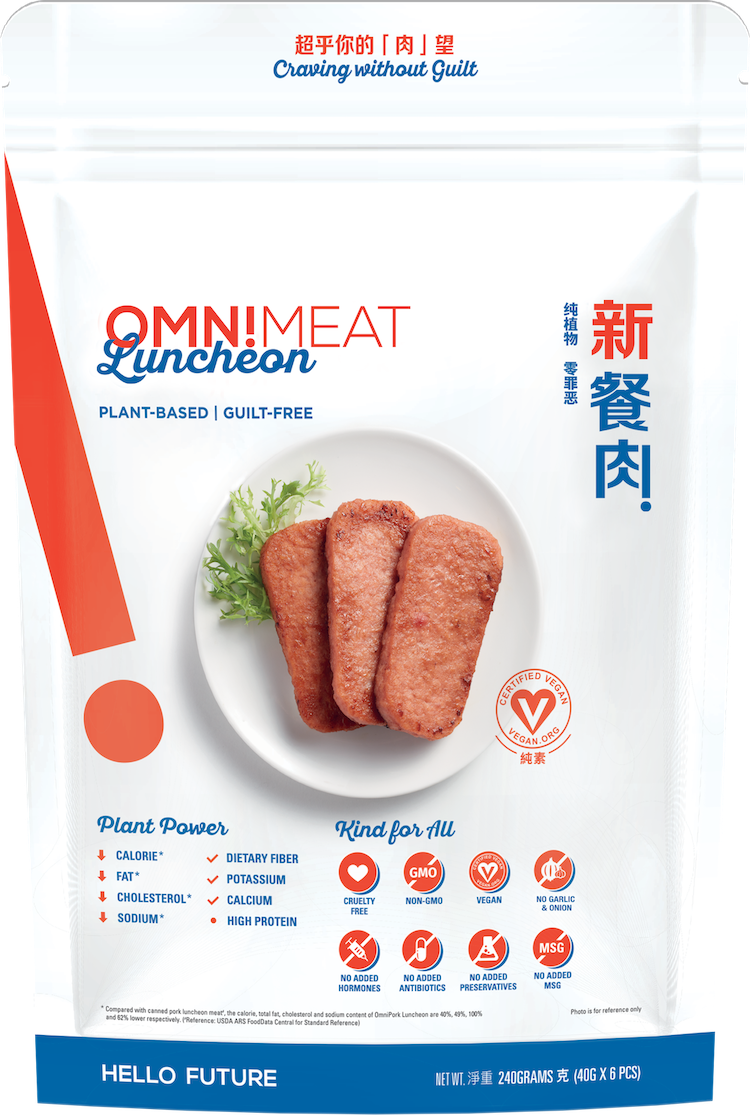 Vegan pork-like strips
The second product that was unveiled was the OmniMeat Strip.
Akin to the OmniMeat Luncheon, the OmniMeat strip also contains protein, fibre, calcium and iron, and is free from cholesterol.
According to OmniFoods, the OmniMeat Strip's total fat content is 76 percent lower, when compared to raw pork shoulder.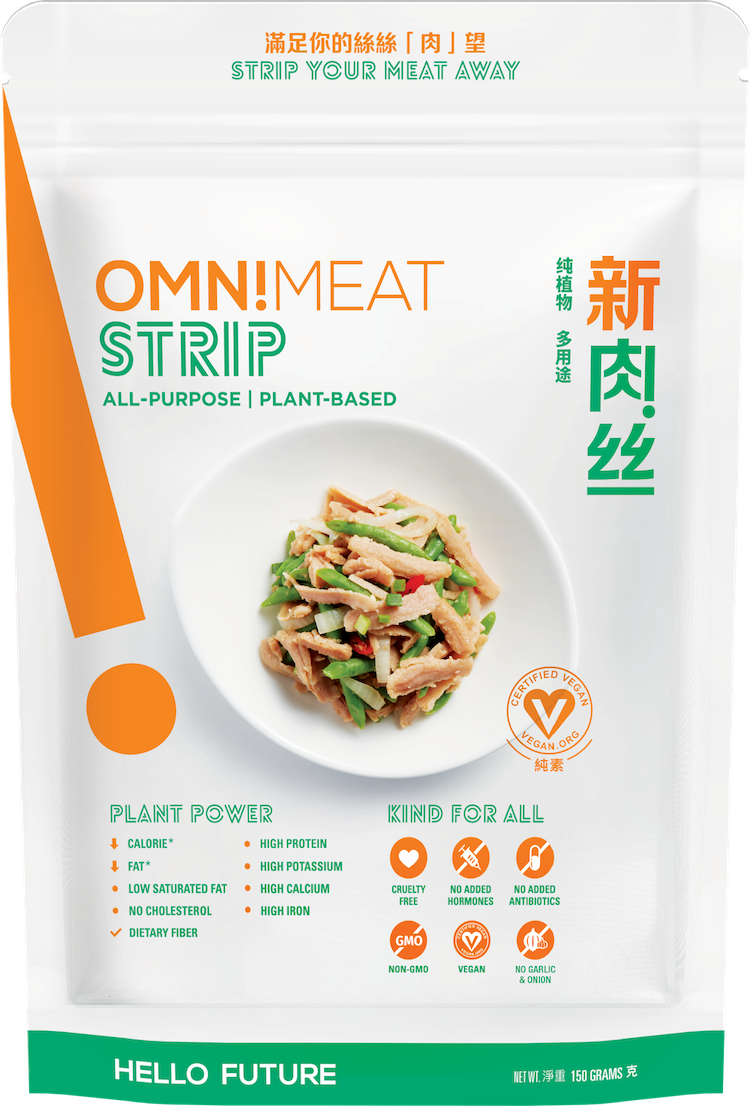 Launched in Hong Kong
According to OmniFoods, the retail packs for OmniMeat Luncheon and OmniMeat Strip will be available for purchase in Hong Kong in July 2020.
In response to Mothership's query, the spokesperson of Green Monday, a social venture led by the founder of OmniFoods, shared that the two products are set to be available for retail by end of August- September 2020 in Singapore.
For the time being, Green Monday has not confirmed its restaurant partners here, the spokesperson added.
The dishes featuring OmniFoods' products are currently available in Hong Kong at the following food establishments:
Ming Court at Cordis

OmniMeat Luncheon with Eggplant and Black Bean Sauce

Braised Rice Vermicelli with OmniMeat Strip and Pickled Mustard Vegetables

Fried Crispy Noodle with OmniMeat Strip

Rice and Roast, Wanchai

OmniMeat Luncheon with Egg and Rice in Spicy Tomato Sauce

Green Monday's Kind Kitchen

Omni Luncheon & Eggless Sandwich

Omni K-Ramen

Omni Zha Jiang
Here's what some of the dishes with OmniMeat Luncheon and Strips look like: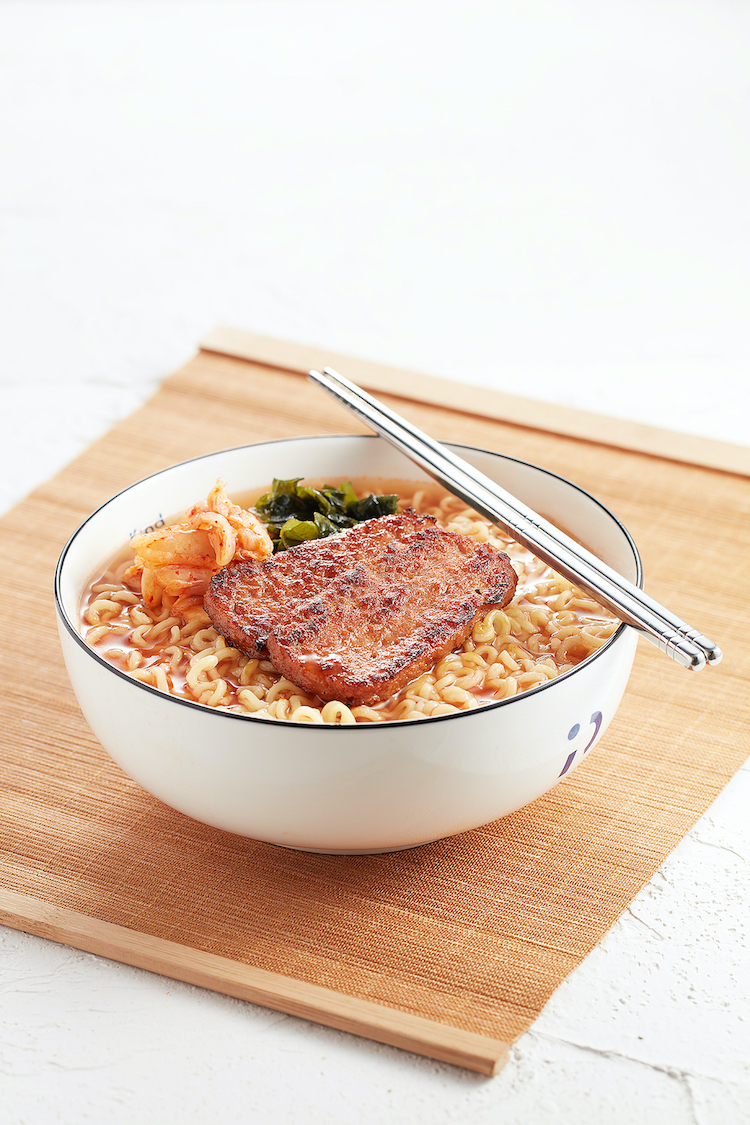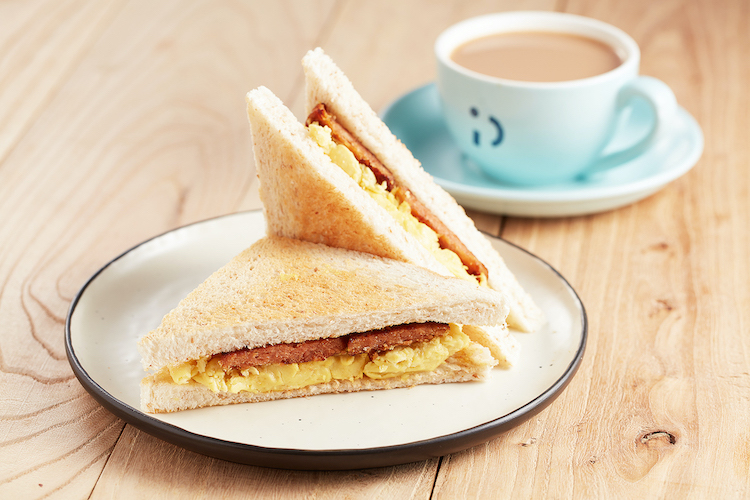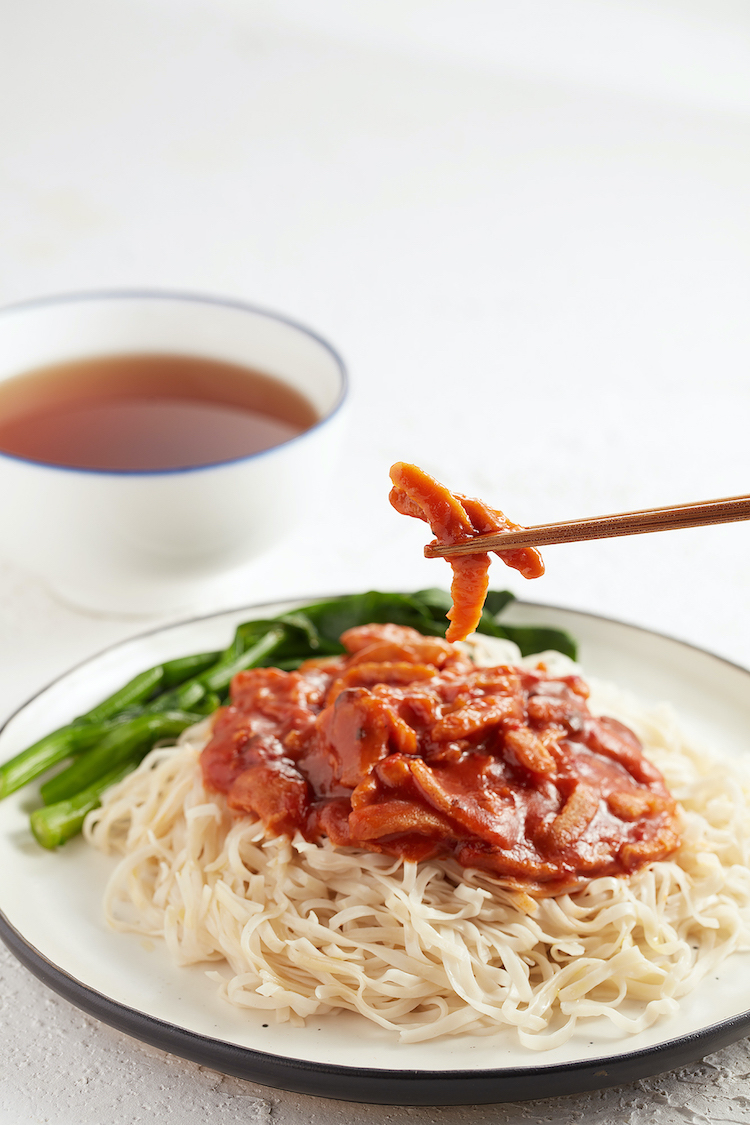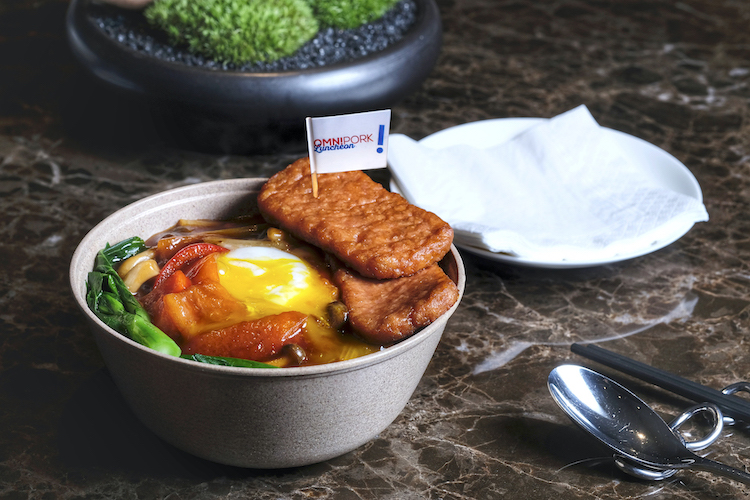 Yums.
Top images via Green Monday
If you like what you read, follow us on Facebook, Instagram, Twitter and Telegram to get the latest updates.