Loki the dog found a forever home when a couple decided to adopt it about two years ago.
At least, that's what the volunteers at Exclusively Mongrel Limited (EML), a non-profit welfare group for the Singapore Specials, thought back in 2017.
However, a staff at EML updated that Loki had been put down recently by his owners.
Loki would be turning three in two months' time.
Dog allegedly euthanised by owners during Circuit Breaker period
In Theng Wei Gan's May 6 Facebook post, he updated that Loki has been put down by its adopters, who recently had a baby.
Loki had bitten one of the adopters, as well as another girl, and the couple said they "wouldn't want to risk it with the baby", according to Gan.
The couple apparently tried to re-home Loki, but their attempt was unsuccessful.
They did not seek help from EML, and instead, allegedly euthanised Loki.
"You could have at least returned Loki back to us. We would have done our best to find him a new home. After all, that was the promise we gave him when we rescued him."
Gan also questioned if the couple had engaged a trainer to help the family and Loki adjust to the arrival of a newborn.
Sparked internet outrage
The initial post about Loki's plight has gone viral, sparking outrage among social media users and other dog owners.
Some have even identified and exposed the identities of Loki's owners, which likely had led to the couple taking down their Facebook profiles.
Reports against Loki's owners and the vet who facilitated the process have been made to the authorities.
In response to Mothership's query, the Group Director of Animal & Veterinary Service, NParks, Jessica Kwok, said that AVS is aware of the incident and they are looking into it.
Here are some comments in response to this incident: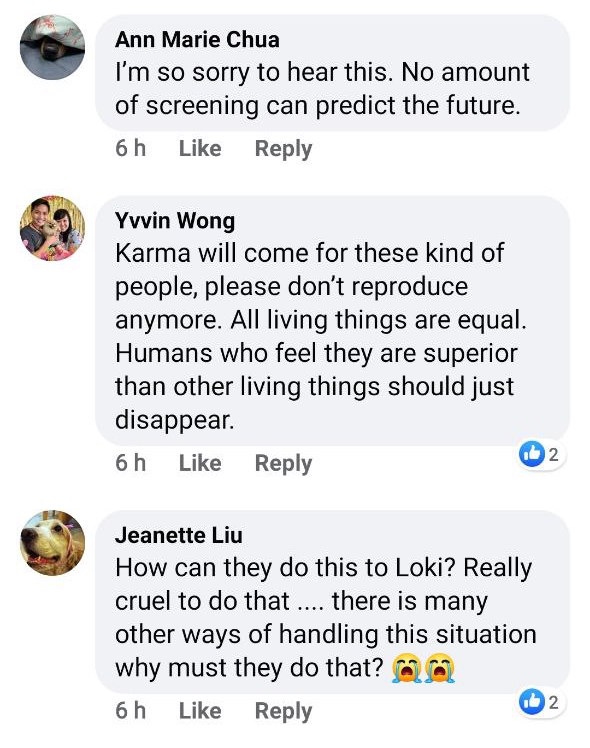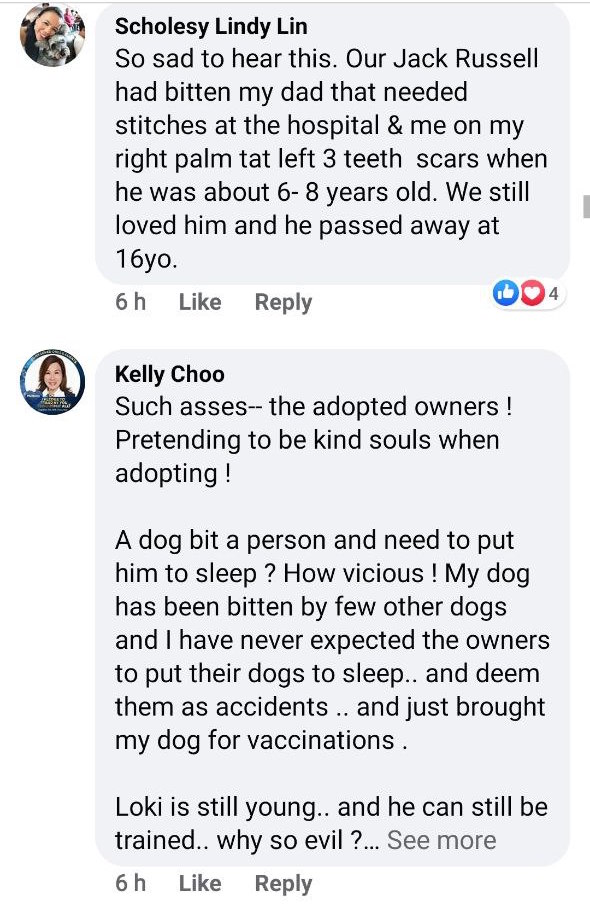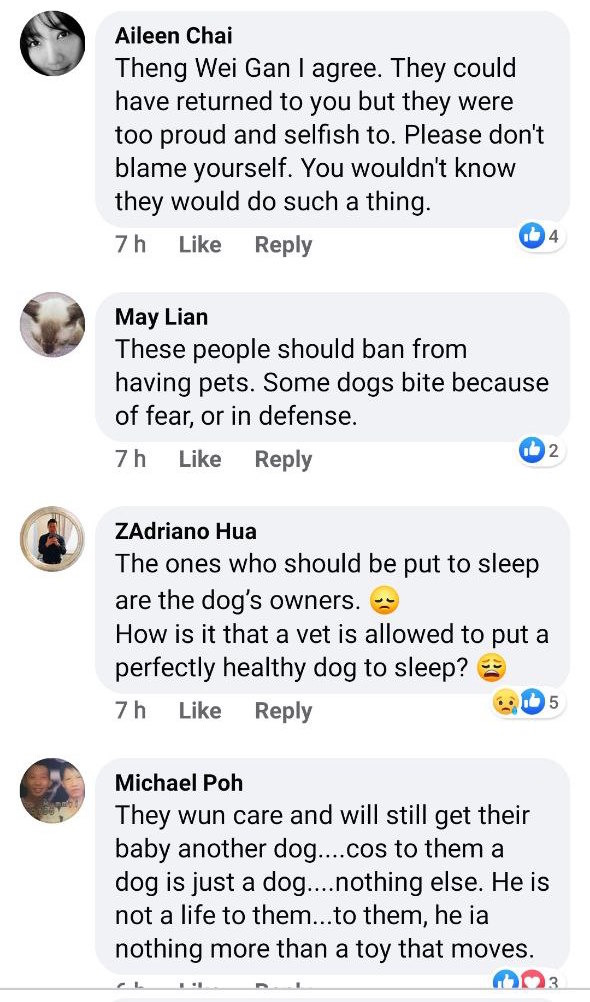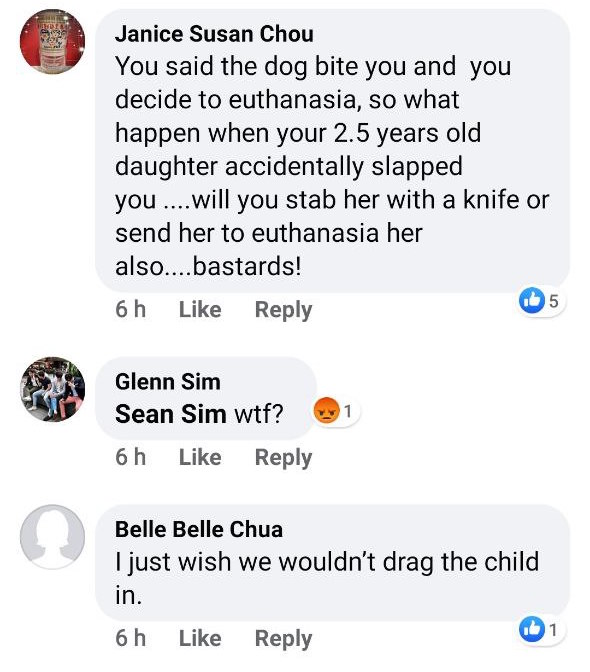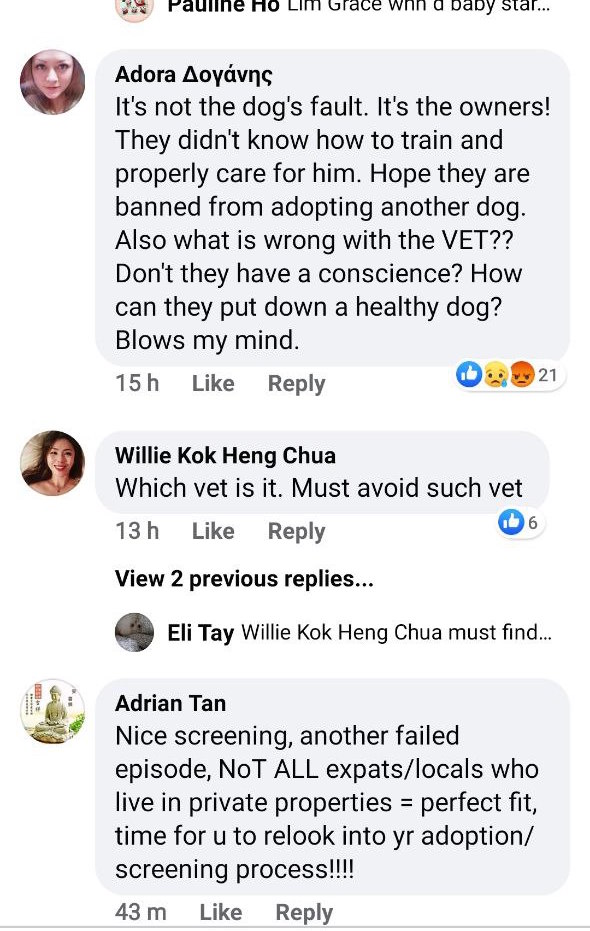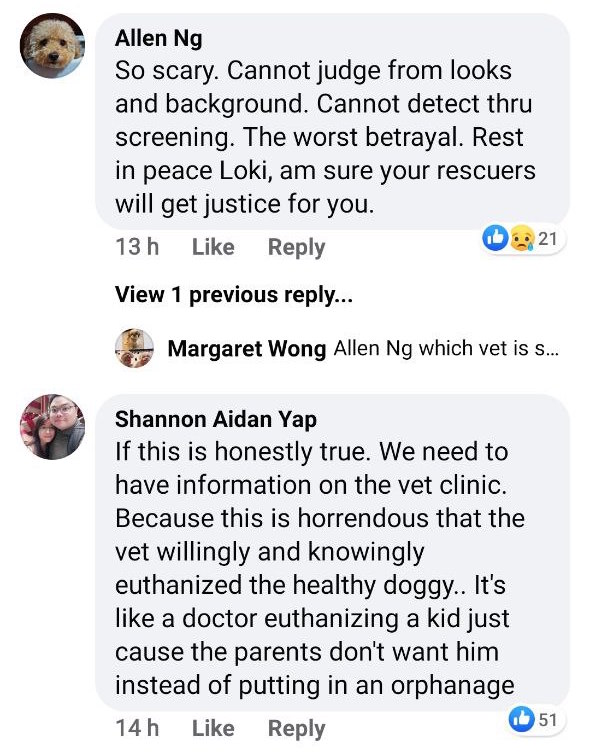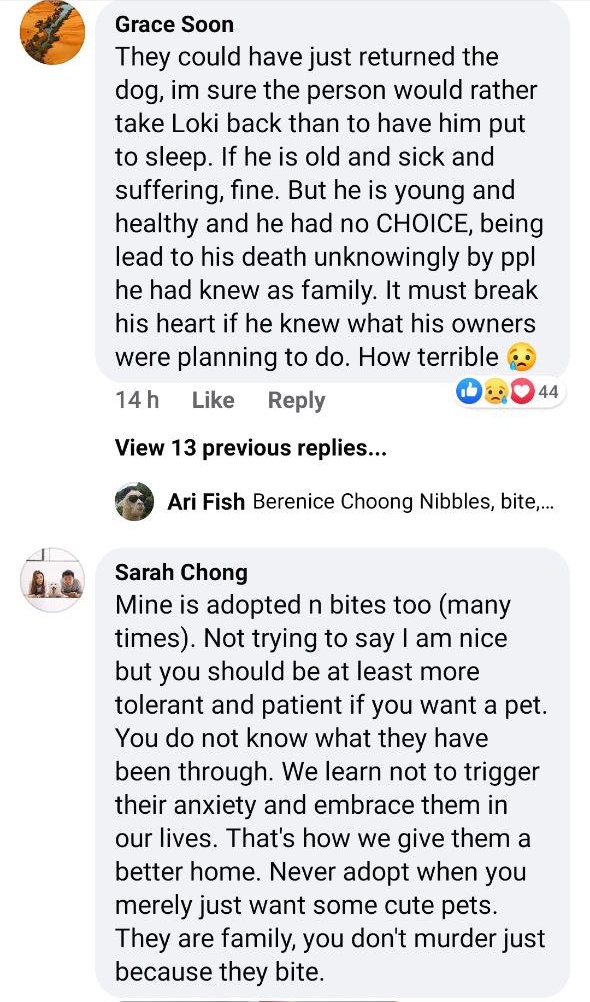 Related story
Top photo from EML/Facebook and Theng Wei Gan/Facebook
If you like what you read, follow us on Facebook, Instagram, Twitter and Telegram to get the latest updates.