South Korea has seen a spike in Covid-19 cases since early May.
This happened after a 29-year-old man visited five clubs along the Itaewon district on May 3.
He tested positive for Covid-19 two days later on May 5.
K-pop idols spotted at Itaewon
On May 18, it was revealed that a group of male K-pop idols had gathered in Itaewon during the same period.
These idols are BTS's Jungkook, Seventeen's Mingyu, ASTRO's Cha Eun Woo, and NCT's Jaehyun.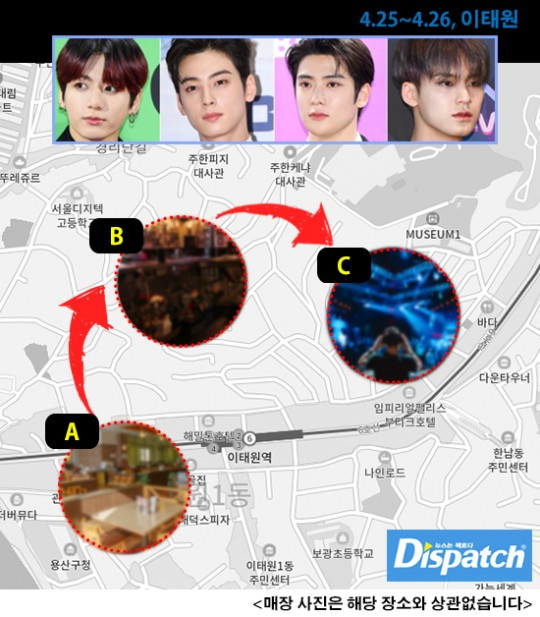 According to Allkpop, the group had travelled to a restaurant and two bars from the evening of April 25 to the morning of April 26.
Entertainment agencies confirmed the rumours
After the news was confirmed, the idols' respective entertainment agencies released statements regarding the situation.
All four agencies confirmed that they were in Itaewon together and apologised for the incident.
However, it was reiterated that they gathered on April 25, a week before the 29-year-old man had gone club-hopping on May 3.
They shared that the idols voluntarily got themselves checked for the virus and all of them tested negative.
Here are their statements:
"This is our statement on Jungkook visiting Itaewon.

First, we'd like to bring up how various media outlets had called us about whether Jungkook visited Itaewon or not last week, and how our handling of the situation was problematic.

It is true that Jungkook visited Itaewon. He did not go to the problematic place where the patient in early May had the confirmed case, and he went about a week beforehand. He followed the government regulations and voluntarily got checked for Covid-19, and we decided that it was not our place to interfere in his personal life.

However, we have no excuse that we placed the artist's personal life before we were able to emphasise the importance of social distancing. We bow our head in apology.

Jungkook visited the restaurant and bars with his friends on the night of April 25th. Afterward, he did not have a cough or a fever, and his results came out negative. He is also deeply regretting on how he did not follow social distancing measures seriously.

Big Hit Entertainment is currently doing our best to follow Covid-19 prevention measures such as social distancing. We will work harder to make sure this does not happen again. We apologise for worrying many people, including fans."
"Hello, this is Pledis Entertainment.

First, we'd like to apologise for causing concern to many because of the reports of Seventeen's Mingyu visiting Itaewon. Mingyu is currently deeply reflecting on his actions for not following social distancing measures while they were in place.

He followed the government suggestions and voluntarily got tested for Covid-19 even though he did not have a cough or a fever or any other Covid-19 symptoms. He tested negative, and has been staying at home and following personal hygiene measures strictly.

Our label takes responsibility for not properly managing our artiste. We sincerely apologise to the fans who always show us love and interest. Pledis Entertainment will re-emphasise how important social distancing and personal hygiene matters are to our artist."
"Hello, this is Fantagio Entertainment.

We have confirmed that Cha Eun Woo visited Itaewon on April 25. We apologise for being careless in our management and causing concern by not following social distancing measures.

Cha Eun Woo did not go to the problematic place where there was a confirmed patient. We were told that if he did not have symptoms, it was not mandatory that he get tested. However, for the safety and health of the people around the artiste, he had already gotten tested, and his results were negative.

No matter the reason, it was improper for Cha Eun Woo to visit Itaewon while the entire nation is following social distancing measures. He is also deeply reflecting on his actions.

We promise to do our best so in the future, our artists strictly follow the regulations. We apologise for causing concern."
"Hello, this is SM Entertainment.

We apologise for causing concern during times when many people are facing hardships due to Covid-19. Jaehyun visited an Itaewon restaurant and a bar on April 25th with his friends. However, he did not visit the specific club that was problematic, and it was 7 days before the confirmed patient was in Itaewon.

Jaehyun does not have symptoms but as Covid-19 spread throughout the Itaewon clubs, he voluntarily got tested and the results came back negative. He is currently deeply reflecting on not having been careful despite everyone limiting contact and practicing social distancing.

Our label should have also managed our artiste in order for him to practise social distancing even during his personal life, and we apologise for lacking in that department. We will work harder to manage our artistes so something like this does not happen again."
Had to stay home for 14 days
After the rise in cases, officials urged people who had visited the Itaewon clubs between April 24 and May 6 to avoid going out for at least 14 days.
However, according to Dispatch, Cha and Jaehyun had allegedly left their homes during this period.
Cha was promoting with his group for their recent comeback, while Jaehyun hosted a music show for three days between April 26 and May 10.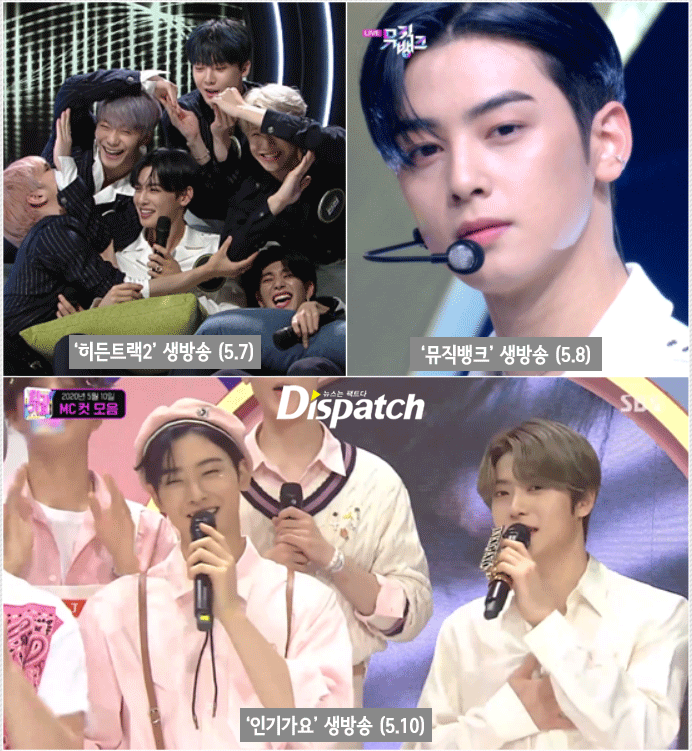 Top Image from Dispatch & @bts.jungkook on Instagram.
If you like what you read, follow us on Facebook, Instagram, Twitter and Telegram to get the latest updates.