A YouTube vlogger in Indonesia has been arrested for pulling off a prank on transwomen by pretending to give them staple food donations, which turned out to be boxes filled with garbage.
The vlogger Ferdian Paleka and his friends were involved in the prank during the Covid-19 lockdown, and the video has been condemned by the public.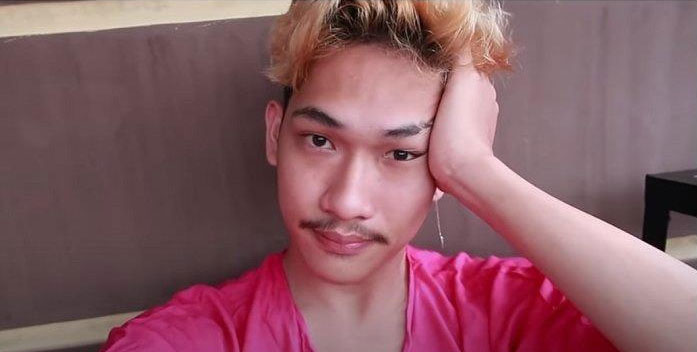 Ferdian was caught by the West Java police on Friday, May 8 after a sting operation.
Tailed vlogger's father
West Java Police said it learned of a plan where Ferdian's father was to pick up Ferdian and his co-creator friend, identified only as "A", at Merak Port in Banten, upon returning from his hideout in Palembang, South Sumatra..
The police had launched a four-day manhunt and monitored Ferdian's father.
"His father, H, and his uncle, J, picked them up at the port. We then followed them and managed to arrest them on the toll road," West Java Police said, as reported by Jakarta Post.
The police would also question both Ferdian's father and uncle.
Cruel prank video
A week before the arrests, Ferdian uploaded a video in which he and his friend Tubagus Fahddinar claimed they were going to give out "aid packages" to people whom they called "bencong", a pejorative Indonesian term for transwomen.
They were headed out to the streets in West Java's provincial capital of Bandung during the Covid-19 lockdown, which overlapped with the month of Ramadan.
The aid was disguised in instant noodle boxes, which actually contained bricks and garbage.
Ferdian said in the video: "We want to survey whether or not the bencong are on the streets in this fasting month... If we encounter them, we'll give them the packages. But if they're not around, that means the city is safe from them."
Ferdian and his friend could be seen in the video apparently handing over the fake donations.
They had also laughed at several transwomen they met on the streets.
Backlash
Lesbian, gay, bisexual and transgender (LGBT) rights activists, and scores of viewers then took to social media to express their anger.
They called on the public to report Ferdian's video to YouTube.
YouTube has since removed the video for violating YouTube's policy on harassment and bullying.
Ferdian had previously posted videos with content that degraded women and sex workers, some internet users claimed.
Fake apology
However, Ferdian appeared to not learn his lesson and was not remorseful.
His next "prank" was to upload a fake apology on his Instagram Stories.
He wrote he would turn himself in if he got 30,000 more followers first.
Went into hiding
Angry neighbors protested outside Ferdian's home in Baleendah subdistrict in Bandung on Sunday.
The police showed up but Ferdian was not home.
On Monday morning, Ferdian's friend Tubagus turned himself in to the Bandung Police.
Four transwomen, who were victims of the prank, also reported Ferdian and his friends to the Bandung Police that day.
The transwomen were accompanied by representatives of a transgender community.
One of the victims named Dini, 56, said she was delighted when she received the aid.
But her gratitude turned to sadness and anger upon discovering that the boxes that she and another victim received contained a brick and rotten bean sprouts, respectively.
She said the victims were "treated like trash": "We hoped to get noodles but it turned out they were [a brick and garbage]. I feel hurt and humiliated."
Possible penalties
The head of the Bandung Police Criminal Investigation Department said Ferdian could be charged with violating Article 45 of the Electronic Information and Transactions (ITE) Law on defamation, as well as Article 36 of the same law, which carries a maximum punishment of 12 years' imprisonment and a fine of Rp 12 billion (S$1.14 million).
Indonesian citizens have been hailed by Human Rights Watch for helping to bring the case to the police amid concerns that "transwomen have often been discriminated against" in society.
YouTube prank videos culture
The YouTube prank videos culture has led to past backlash before.
A Spanish YouTuber Kangshua Ren previously recorded himself offering an Oreo cookie filled with toothpaste to a homeless man, who subsequently fell sick.
Ren was later sentenced to a 15-month prison and paid US$22,300 compensation to his victim.
Top photo via YouTube, TheWorldNews.net, kompass
If you like what you read, follow us on Facebook, Instagram, Twitter and Telegram to get the latest updates.