A little bird (or two) has taken the liberty of setting up a "Glassdoor" account to post reviews of Singapore-based influencers.
The reviews are submitted by members of the public who claim to have worked with the influencers before.
The "Glassdoor" name is a nod to the popular employer review site that allows anonymous reviews of work places by listing pros and cons for people to get a glimpse of corporate culture, staff morale, and even compare industry standards across the board.
Influencer Glassdoor, as the name suggests, functions by spilling the beans on others.
It is newly set up and has presence on both Telegram and Instagram.
The latter, however, is a private account, but with more than 4,000 followers.
At least two admins are managing the project.
Content can be largely split into three categories:
Posts on negative working experiences with influencers

Posts on positive working experiences with influencers

Rants/ advice from sponsors/agencies
Ground rules state that reviewers should not "send hate" to influencers, but instead remain objective in their sharing.
Influencers who were outed for their attitude and work ethic had their usernames censored, although it is not difficult to deduce their social media handles if one is sufficiently familiar with the scene.
Here are some examples of positive reviews: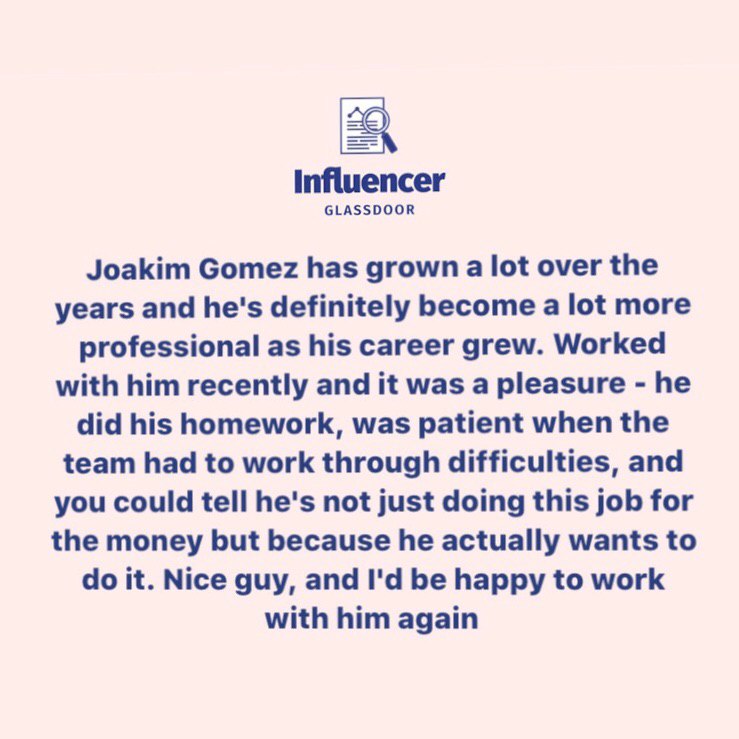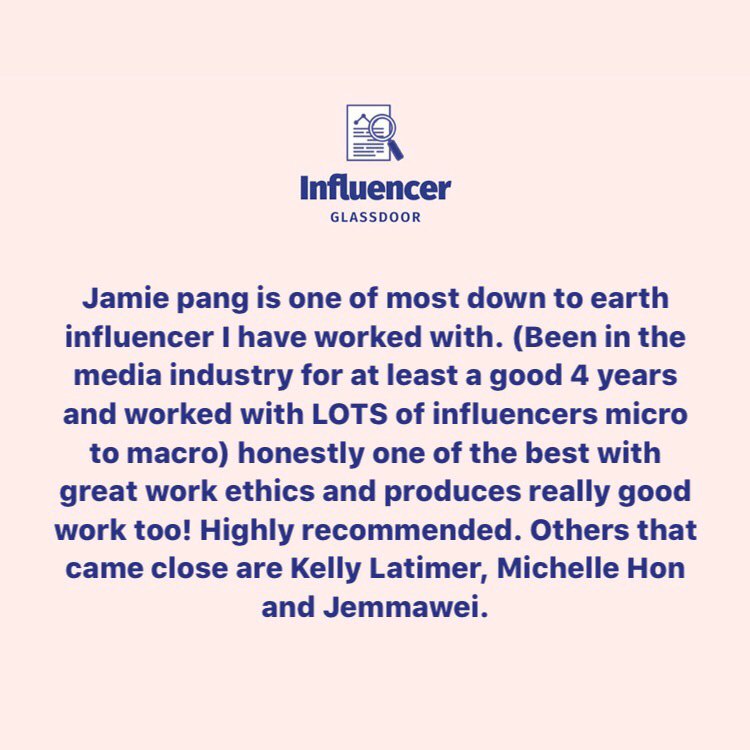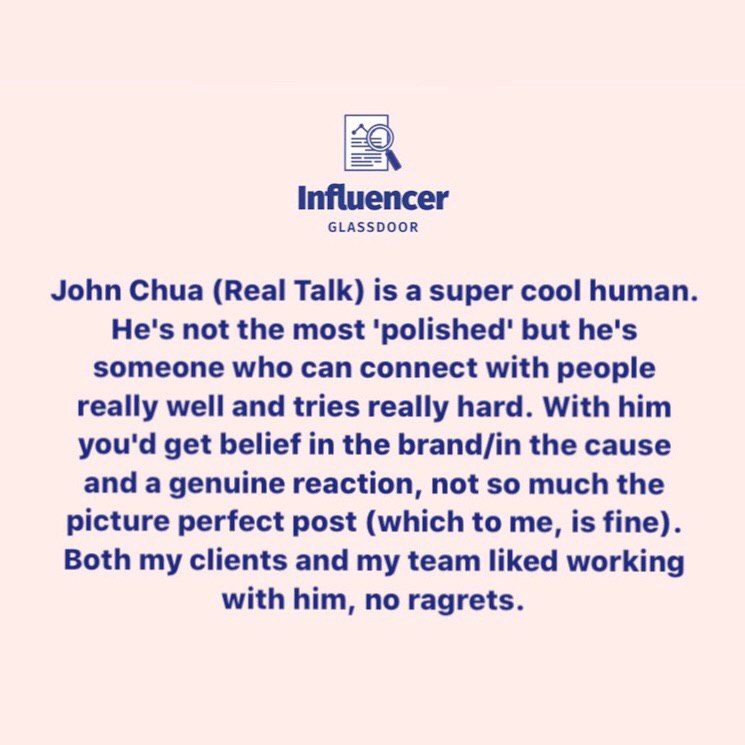 Jamie Yeo, in particular, seems to be a favourite: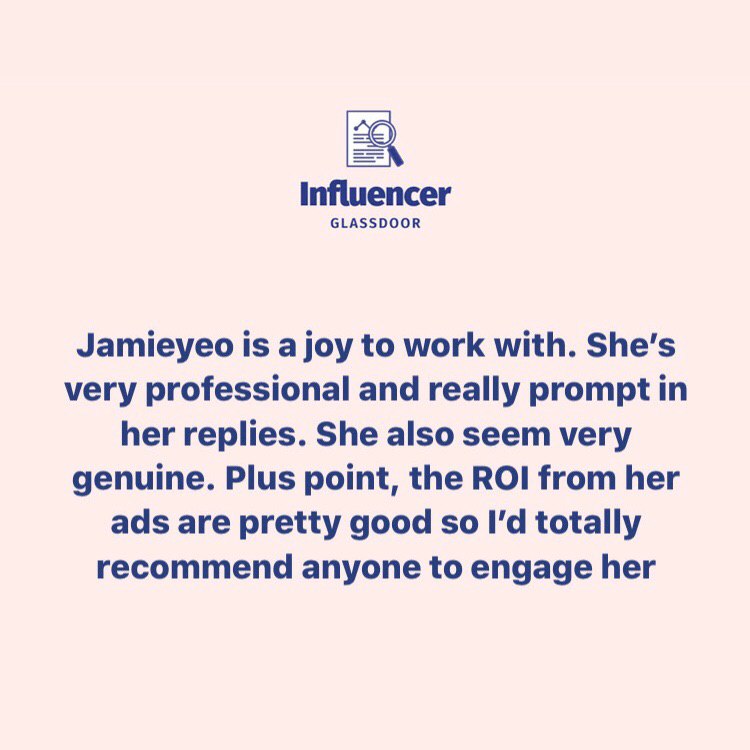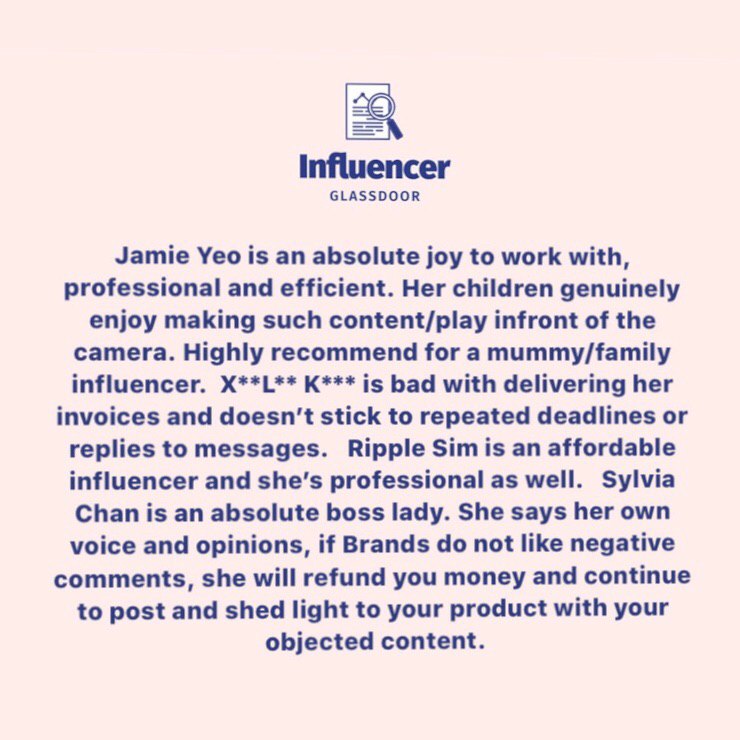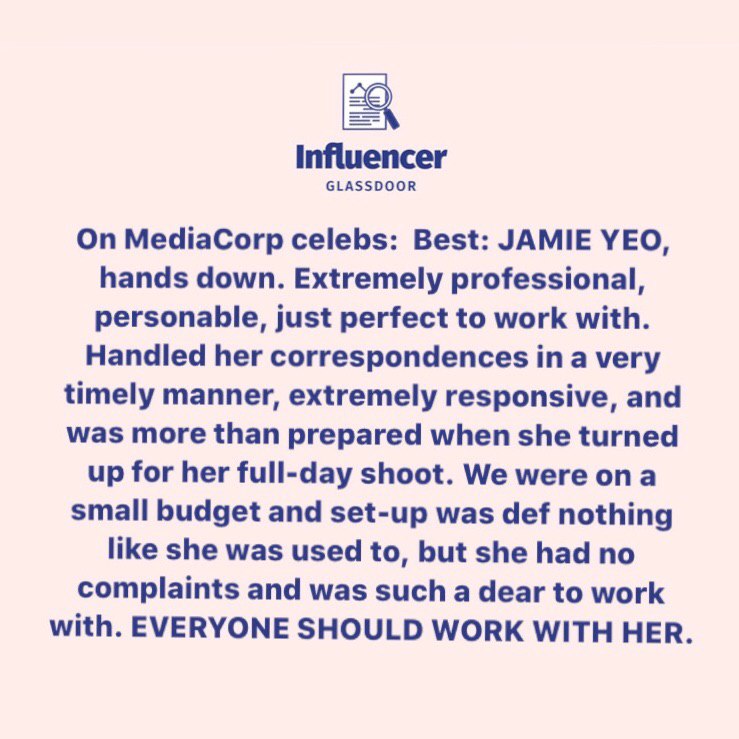 Here are some examples of posts from sponsors/ agencies: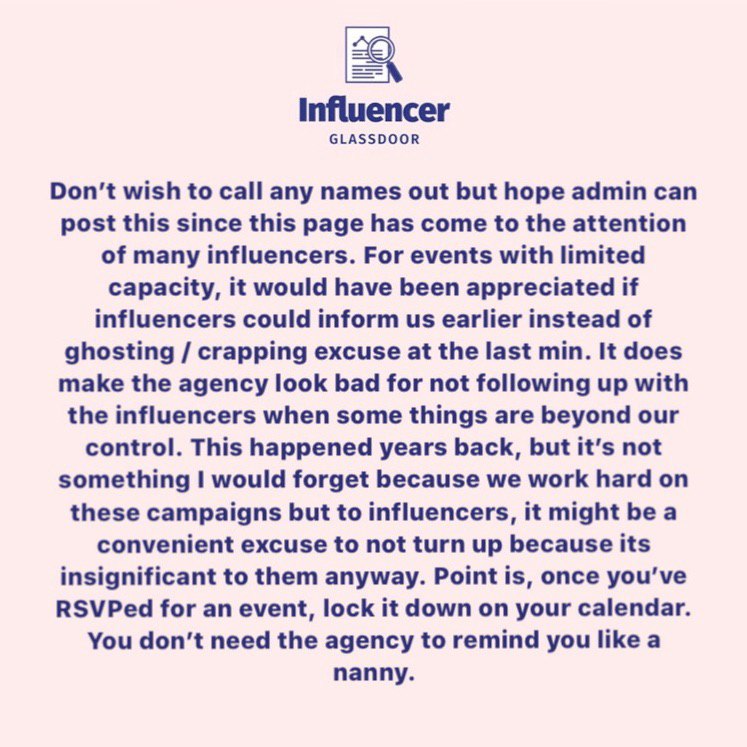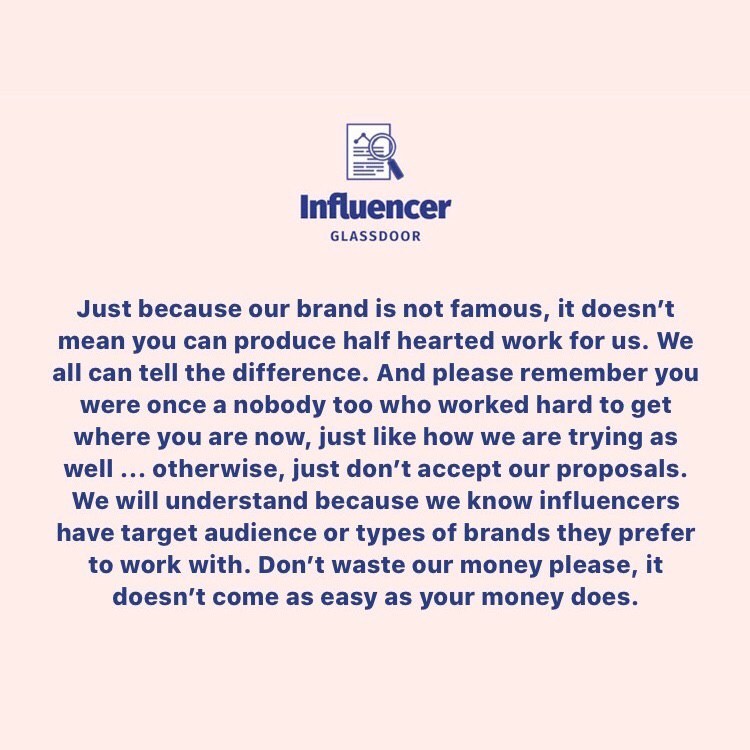 A public service?
Some industry peers have found the account useful, and even called for negative reviews to remain uncensored.
In response to a user questioning the necessity of such a platform, the admins clarified that they have "ZERO intention" of defaming any influencer.
Rather, they hoped to highlight unacceptable behaviours and shed light on work ethics within the industry.
The admins also felt that readers should be discerning when assessing the reviews, whether positive or negative.
Xiaxue censures account
However, blogger queen/ influencer Xiaxue has rebuked Influencer Glassdoor in her Instagram Stories on May 29.
Ultimately, she feels that the platform unfairly affects the livelihoods of influencers by posting unverified reviews to the public.
For instance, she pointed out, she could easily submit a negative review of someone else, and a positive review of herself.
Xiaxue added that it was lucky for the admins she has not been personally implicated so far, or a lawyer's letter would be on its way.
She also revealed that her friends (fellow influencers) are "raging" from the untrue things said about them.
She ended her Stories by alluding to how influencers are constantly brought into disrepute by the public.
"Just f*cking dulan (angry) that people can be so cavalier about writing shit that affects people's livelihoods with no evidence whatsoever. The onus should be on you to prove that you are speaking the truth, not on us influencers constantly having to fight fires by proving a negative as and when you feel like publishing a hit piece about us."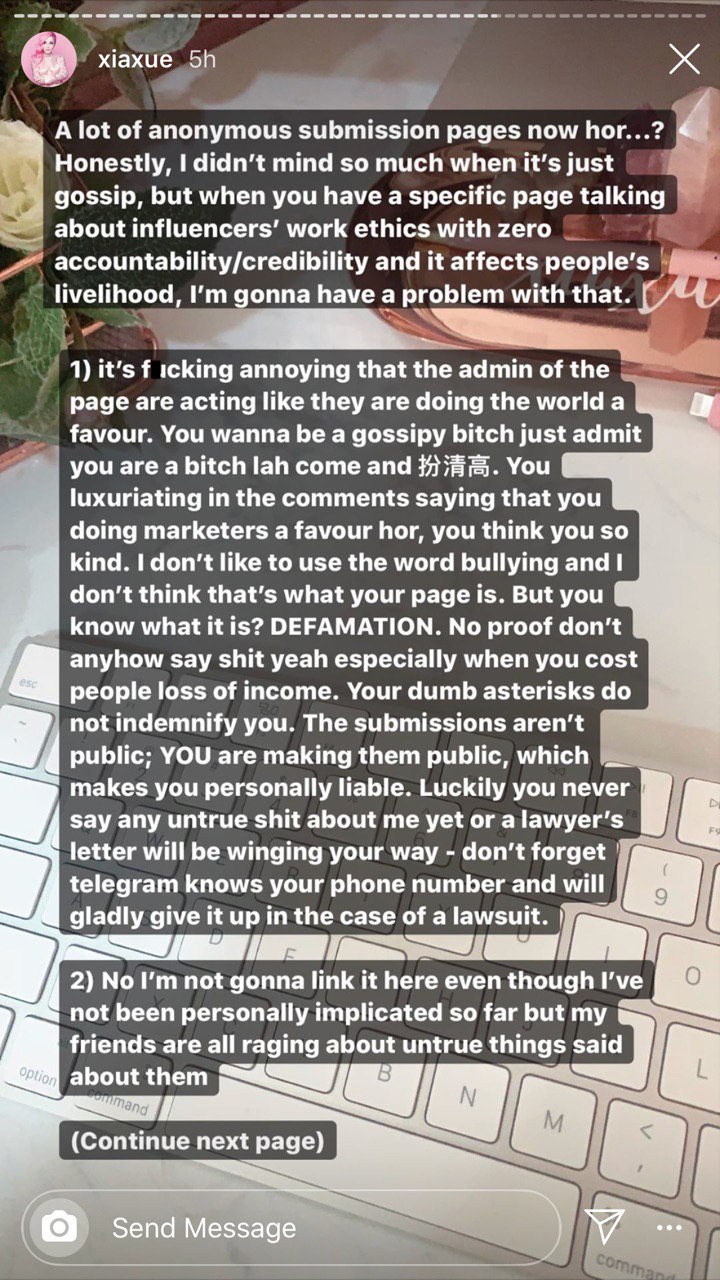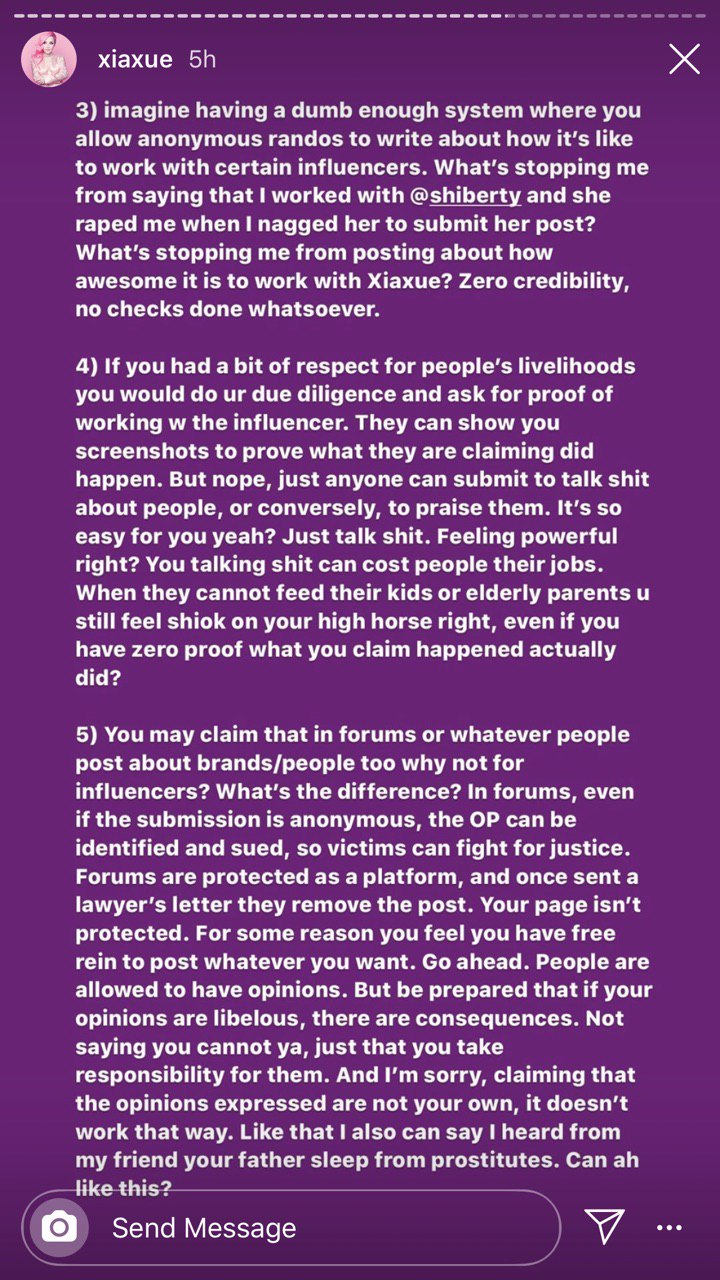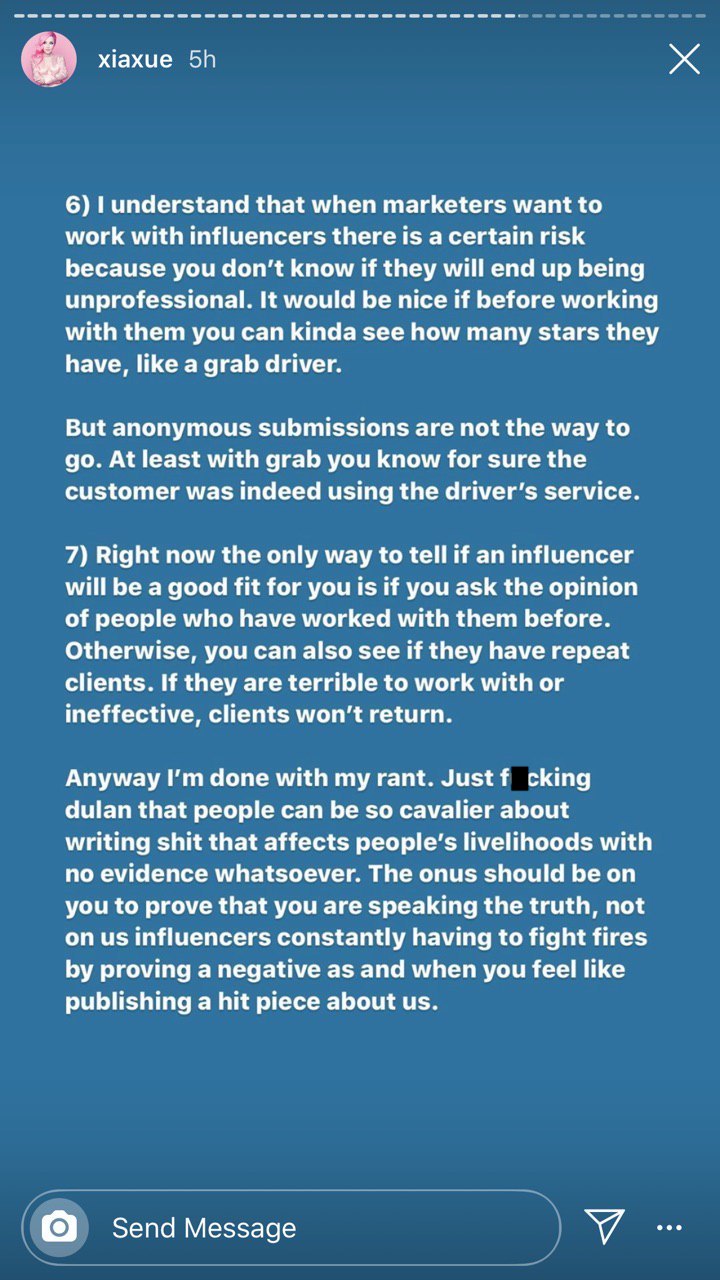 At time of writing, the admins behind Influencer Glassdoor have yet to respond to Xiaxue publicly.
Top image via Influencer Glassdoor
If you like what you read, follow us on Facebook, Instagram, Twitter and Telegram to get the latest updates.