Amidst all the safe distancing and wariness between strangers during this period, a particularly wholesome, neighbourly post has been shared to Facebook.
Hari Raya gift
Chef Bob, a celebrity chef and TV personality whose real name is Shahrizal Salleh, posted on Hari Raya a video of his heartwarming relationship with his elderly neighbour.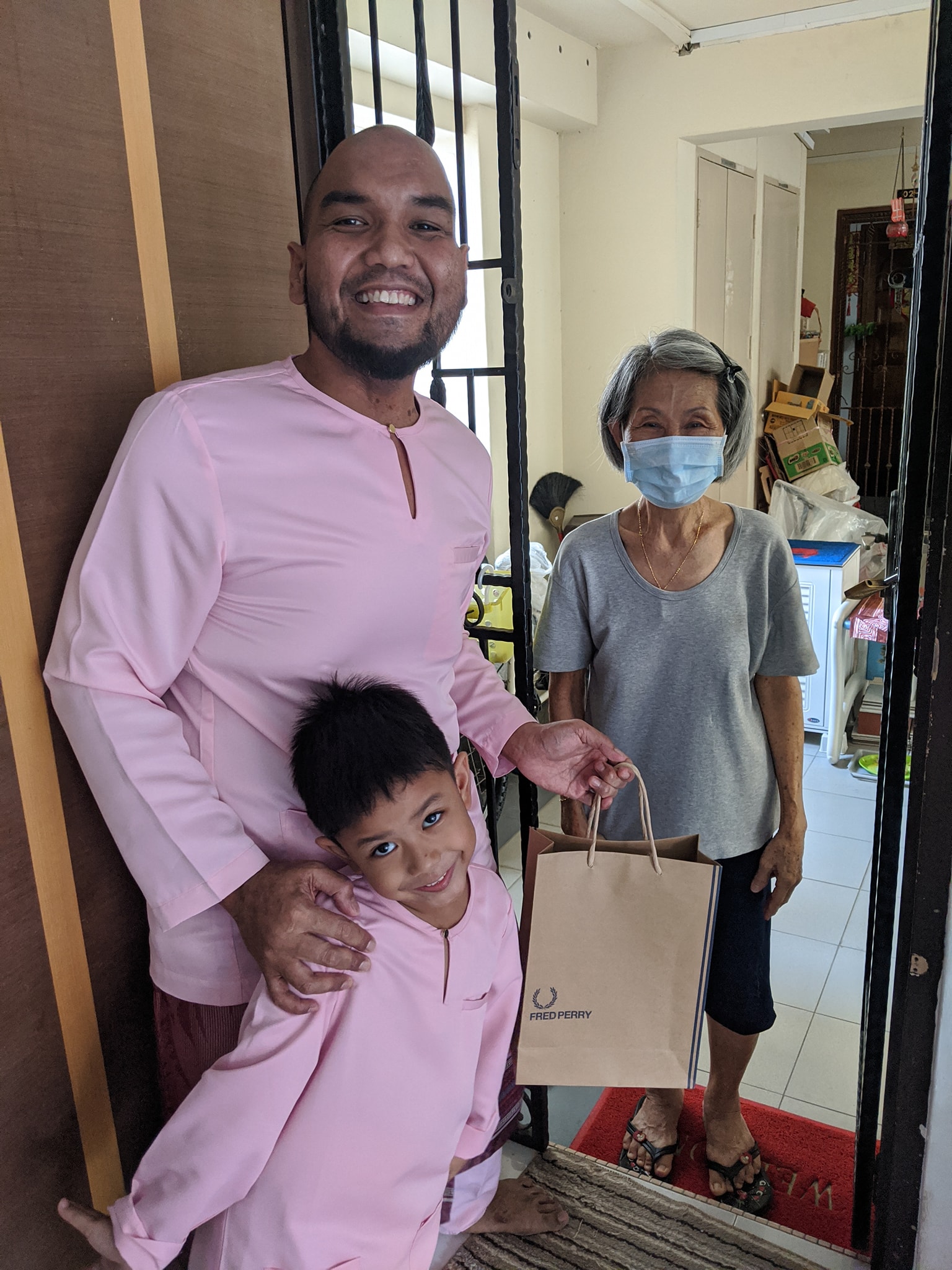 In the clip, the elderly lady, mask and all, can be seen waving and standing in front Shahrizal's closed gate.
As she turns away to return to her flat, Shahrizal thanks her for the bagged gift.
In a bout of familiarity, the two then start conversing in Malay, with Shahrizal apologising for not being able to invite the auntie in to his house to "drink water".
She responds by saying that even handshakes are not allowed during this period, to which Shahrizal heartily agrees.
He then proceeds to scream "I love you" in English and Chinese to the neighbour, who simply waves as she re-enters her apartment.
He then reveals the auntie's gift, which is Ferrero Rocher and chocolate bars.
Shahrizal's video has since gone viral, garnering over 4,800 shares.
Exchange has been going on for years
In his Facebook caption, Shahrizal revealed that this friendly exchange between him and the auntie has been going on for years.
Since he moved in, the auntie would apparently "on the dot", and without fail, present him with a gift during Hari Raya.
Shahrizal said he was "blessed" to have a neighbour like her,
It is uncertain when Shahrizal moved into the flat, but a previous post of his showed that he has been staying there for at least three years.
The chef previously shared yet another act of conscientiousness by his neighbour in 2017.
He shared a post detailing how the elderly lady first asked for his permission to place an altar and burn incense outside her flat.
"She definitely do not need to inform me yet alone ask for my permission to do that but yet she did. I love you lah aunty!!!!"
Top photo from Chef Bob / FB and Shahrizal Salleh / FB
If you like what you read, follow us on Facebook, Instagram, Twitter and Telegram to get the latest updates.