Plenty of businesses have seen a decline in sales and projects due to the Covid-19 outbreak.
Even local actor Andie Chen has not been spared.
Income drop by 90%
Chen recently founded his own production company called Vagabond Media.
Under his production company, the actor recently produced a war-themed short film called "The Last Song", which features Chen himself, local actors Hirzi Zulkiflie, Sivakumar Palakrishnan and Nusseir Yassin, better known as Nas Daily.
This film, he said, felt "closer to reality than expected" as having a virus outbreak seemed like something so distant, much like war.
"When we were filming The Last Song, war felt like something that will never happen. Fast forward to today, we realise that everything can change overnight. It's also a time we feel fear and insecurity. I hope the film can give people a sense of belonging and unity."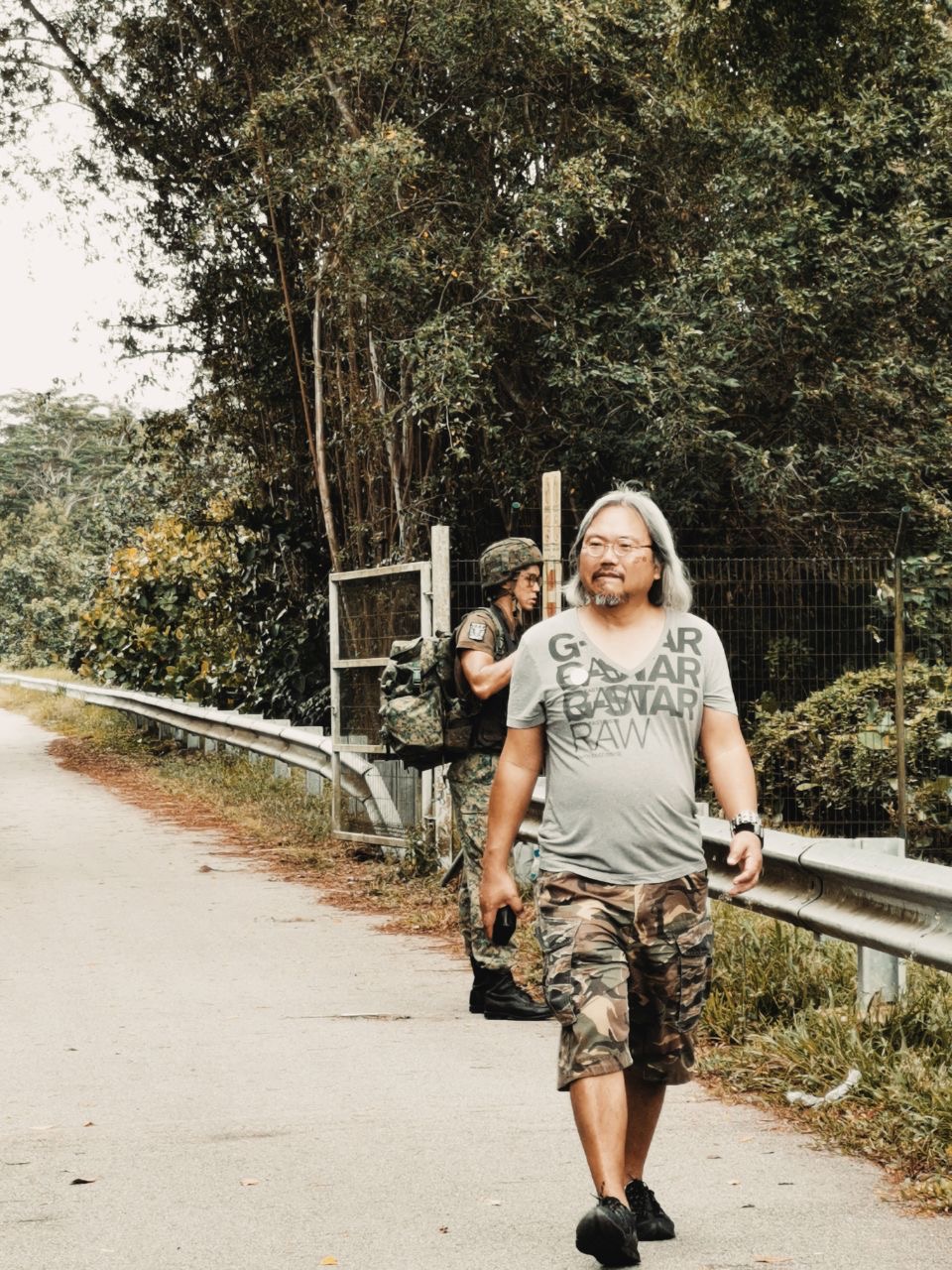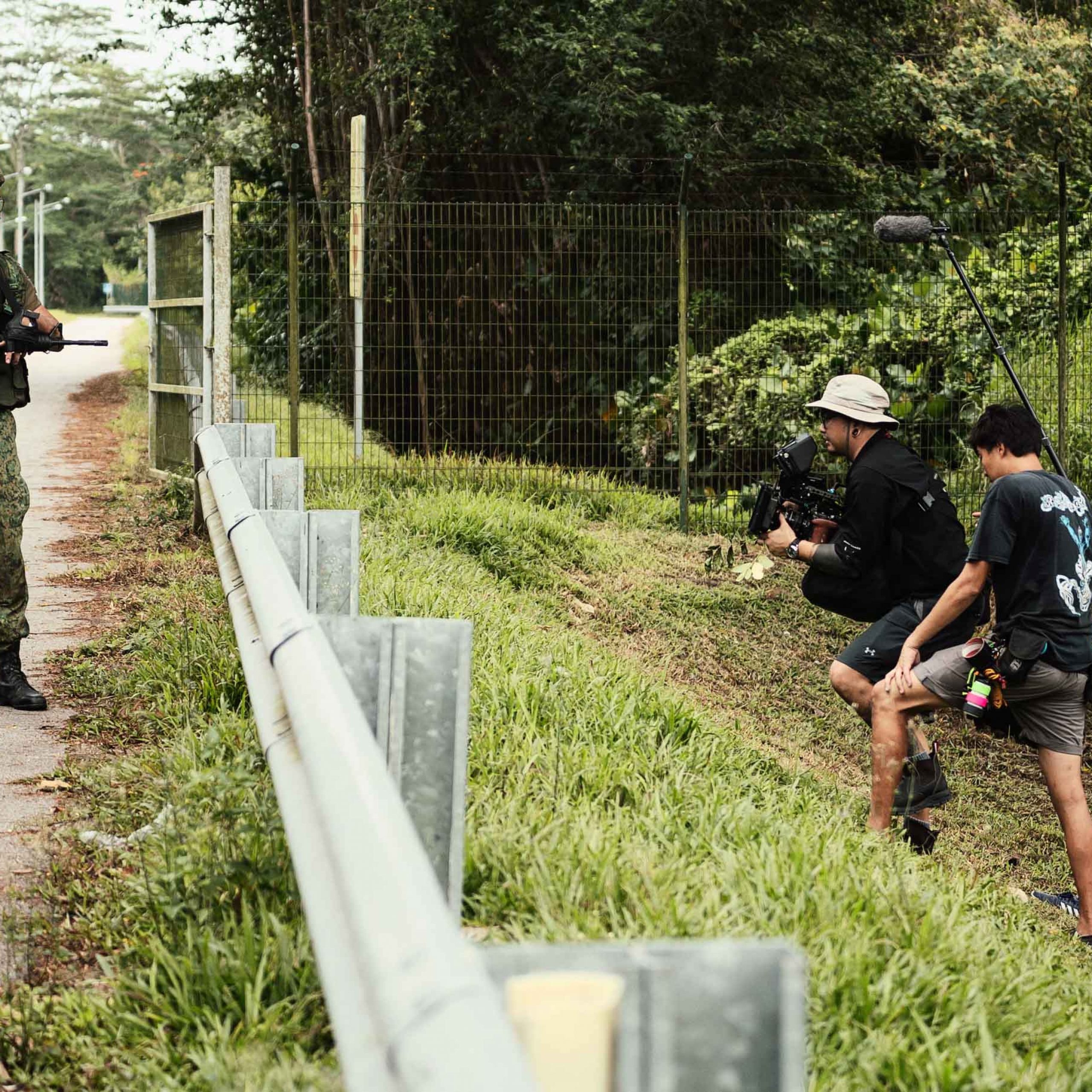 However, he said that his income has dropped by more than 90 per cent because of the virus outbreak.
"Nothing is shooting and most brands have stopped marketing campaigns (since Covid-19)."
Grateful for wife
And as if that wasn't troubling enough, he had difficulty coping during the initial stages of the circuit breaker period due to his introverted nature.
He lives with his actress wife, Kate Pang and two of their kids who turn six and four years old this year.
"I am an introvert, which means that I need a lot of alone time. (But) with the kids around all the time, it is taking a toll on my mental health."
Thankfully, he's more settled now but not without the help of Pang, whom he has also described as a "domestic goddess".
He shared that his wife has been trying to give him the space he needs and has been coping better than him during the circuit breaker period.
"Kate is doing awesome, she has always been a domestic goddess so reading with the kids and cooking, for example, is actually making her quite happy."
Hands-on dad
That being said, this doesn't mean that Chen isn't a hands-on dad.
In fact, as a stickler for routine, he came up with a new schedule at home so he can afford to juggle between his family, work and exercise.
With the extended circuit breaker in place with tighter measures, Chen has been thinking of creative ways to keep his children engaged and active at home.
"I am starting to think about how to keep my kids learning and exercising. A lot of policies are geared towards the majority, so gaps like expecting young kids to exercise outside alone is frustrating."
Apart from setting time aside to play with his kids, he and his wife are teaching the kids the following subjects every day:
English

Chinese

Science

Music

Maths

Physical Education
Circuit breaker not a long-term solution
Despite the challenges he is facing right now, Chen considers himself lucky to have the support of his family during this trying time.
He shared that he is worried about the mental health of other Singapore residents in poor living conditions.
"I don't just mean the needy but also people staying in smaller units with a mix of generations. The circuit breaker is definitely not a long-term solution for this pandemic."
Which is why he has also shown his support for Diana Ser's #ShowWeCareSG campaign:
And while waiting for the circuit breaker period to end, he is going to stick to the routine he has crafted especially for this period.
"I am dividing my time with teaching and playing with my kids, producing/ acting work and working out. I also have a slot for Zoom meetings. It's less productive, for sure, but I think that's something everyone is learning to live with."
Top image from @andiechen on Instagram.
If you like what you read, follow us on Facebook, Instagram, Twitter and Telegram to get the latest updates.