You might have caught a recent sighting of a white horse gallivanting down a road at Bukit Timah.
This encounter was particularly surprising, considering the relative rarity of horses in Singapore.
While the sighting of a wild boar certainly isn't as rare as a white horse, the sheer numbers spotted might have contributed to the virality of a video going around on Facebook.
Random gang or long-term residents?
In a video posted to Facebook page Thelocalsociety, a huge herd of wild boars was seen feeding at a grass patch alongside Pasir Ris Drive 3.
Around 10 wild boars, including several piglets, were caught romping around in the area.
Curious passers-by were also spotted pausing in their commute to snap a picture.
The video, posted on Apr. 5, has since gone viral, racking up over 5,100 shares.
While wild boars are not exactly an uncommon native species here, they are usually not seen in such large herds.
Here are some videos and photos of the scene.
" frameborder="0" allow="accelerometer; autoplay; encrypted-media; gyroscope; picture-in-picture" allowfullscreen="allowfullscreen">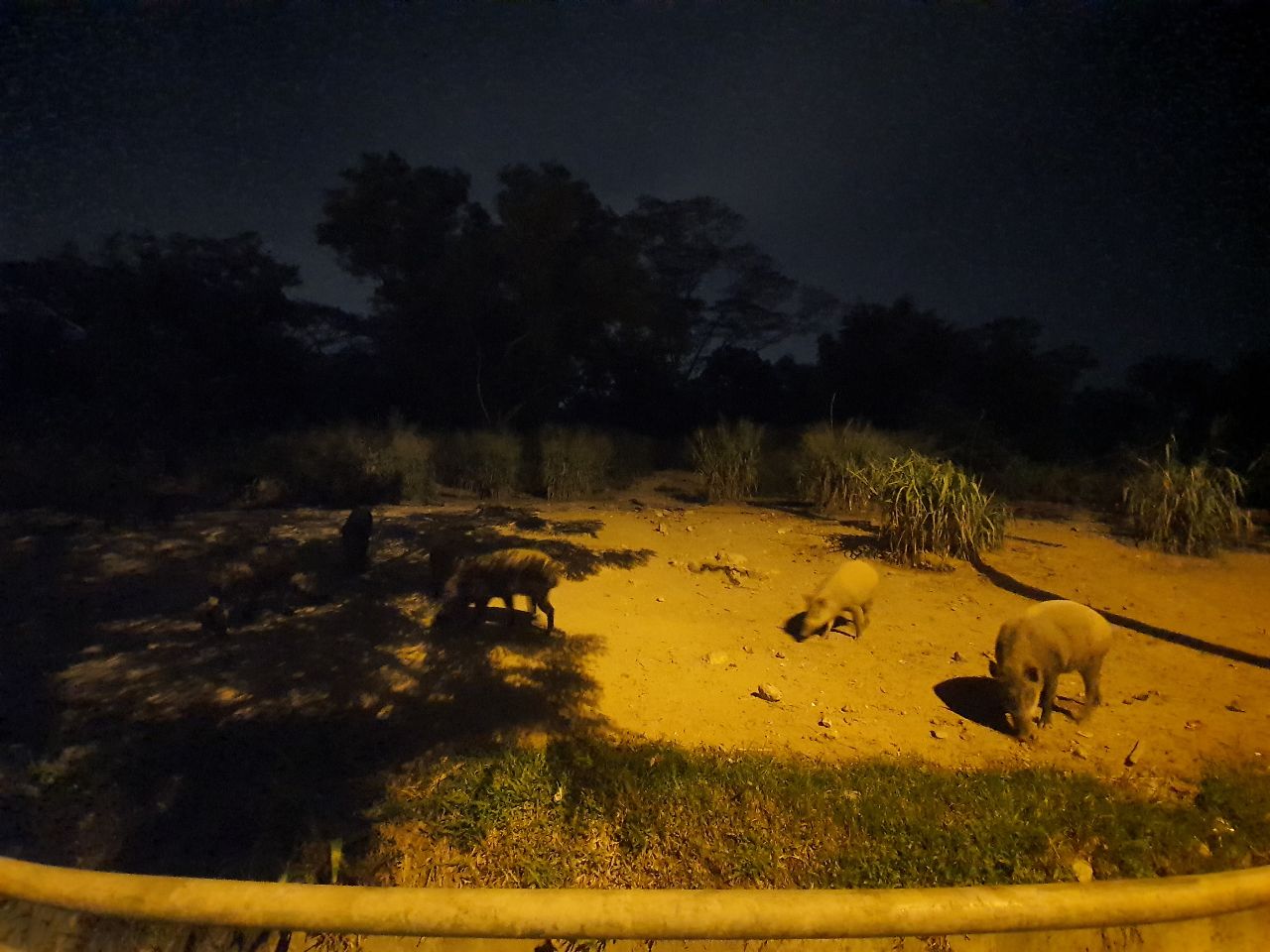 Singaporeans in awe
Numerous social media users remarked that the presence of the wild boars was a side effect of the Covid-19 pandemic and decreased human traffic.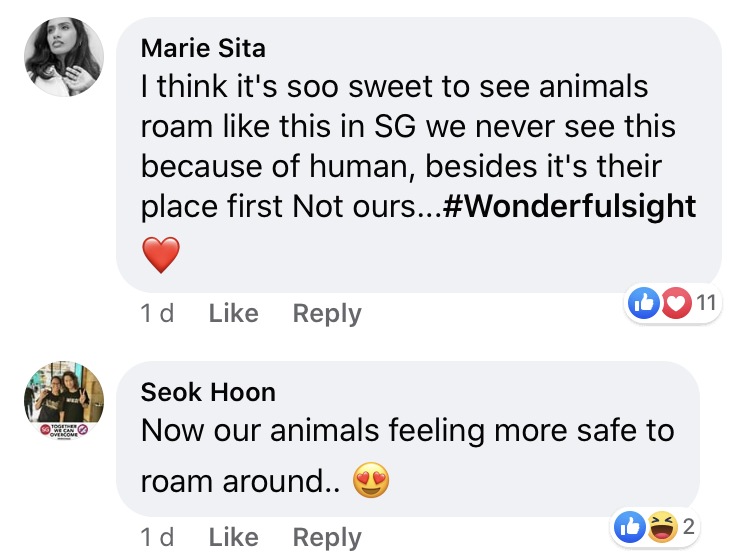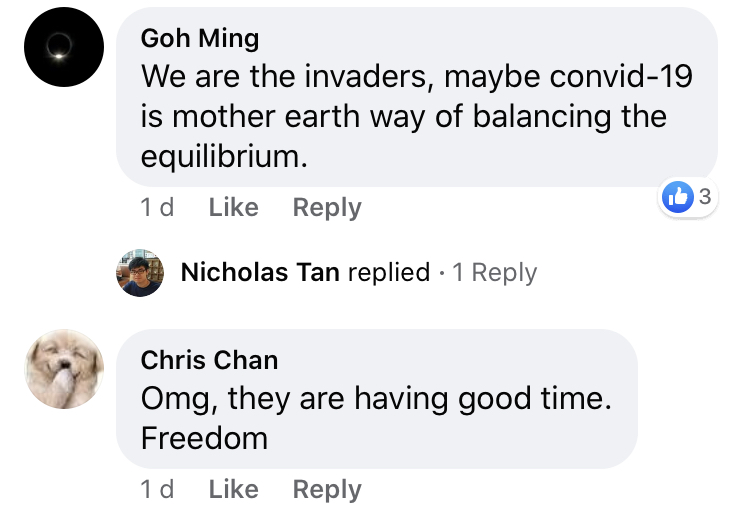 On the other hand, several Easties shared that the particular herd of wild boars can regularly be seen at that spot.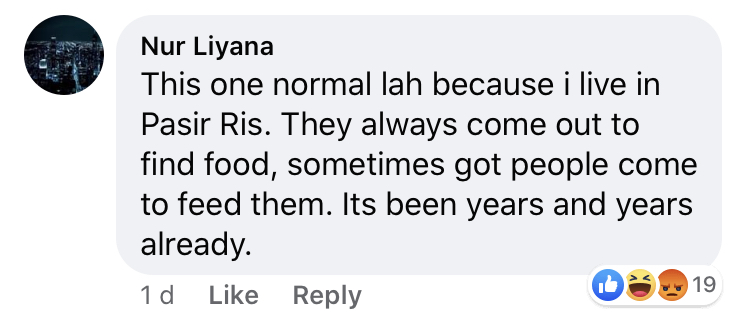 One user even poked fun at the "reappearance" of wildlife in Singapore.
This joke was likely made in relation to the wave of fake news of wildlife "returning" to the canals of Venice as a result of the Covid-19 lockdown, when in actuality, some of the wildlife were present since before the pandemic.

Hmmmmst.
Top photo from Thelocalsociety / FB and Angela Lim
If you like what you read, follow us on Facebook, Instagram, Twitter and Telegram to get the latest updates.