The Facebook page of a Thai fruit store in Chiang Mai, which was set up 12 days ago on Apr. 11, already has more than 2,100 likes and followers.
This is probably due to the people that Bsamfruit Durian Delivery features on its page -- ripped hunks with durians.
An Apr. 21 post pinned to the top of the page shows several of these dudes in various poses with durians. It has since garnered over 1,000 shares.
Here are the photos: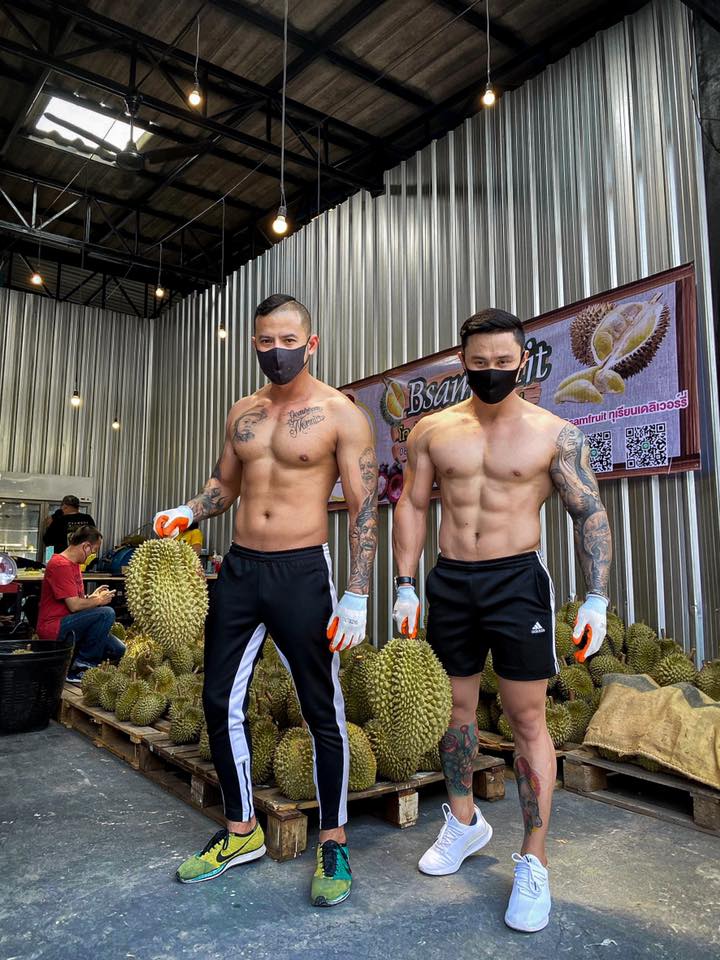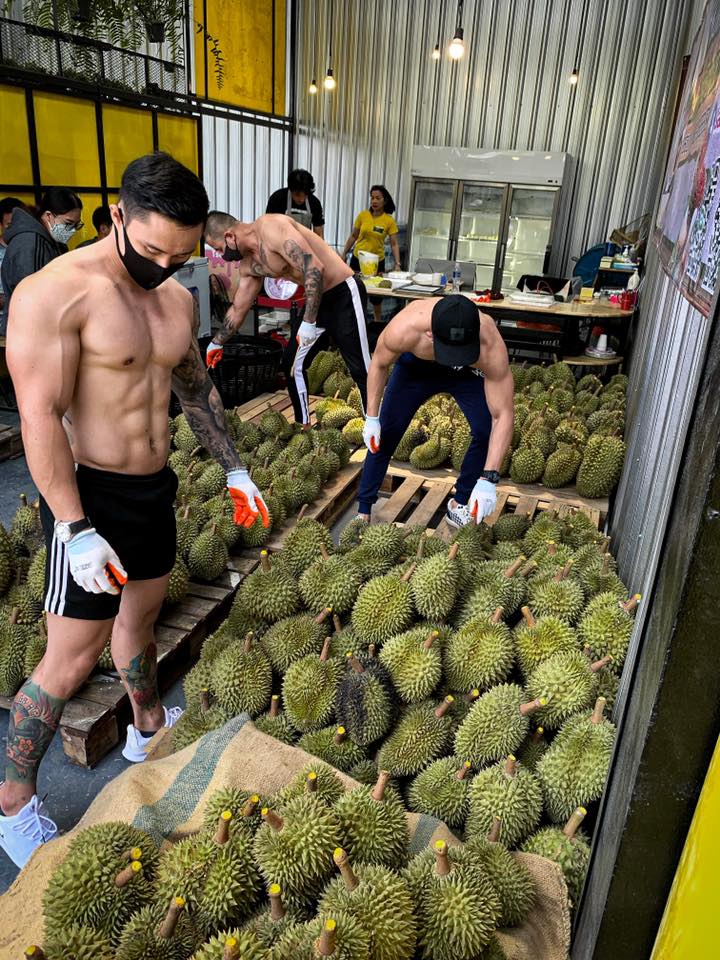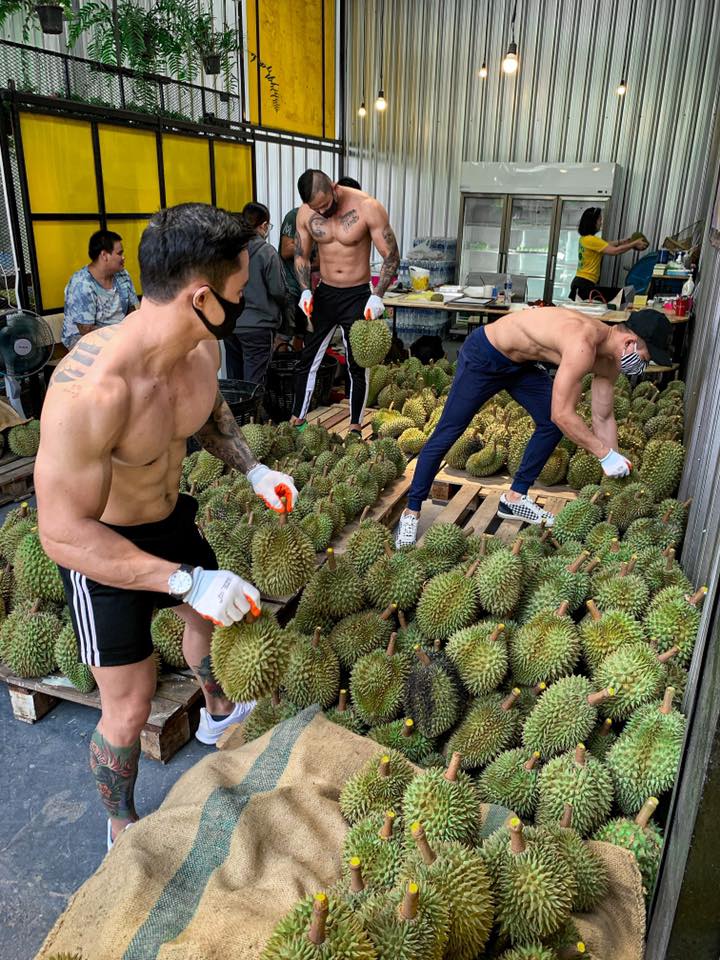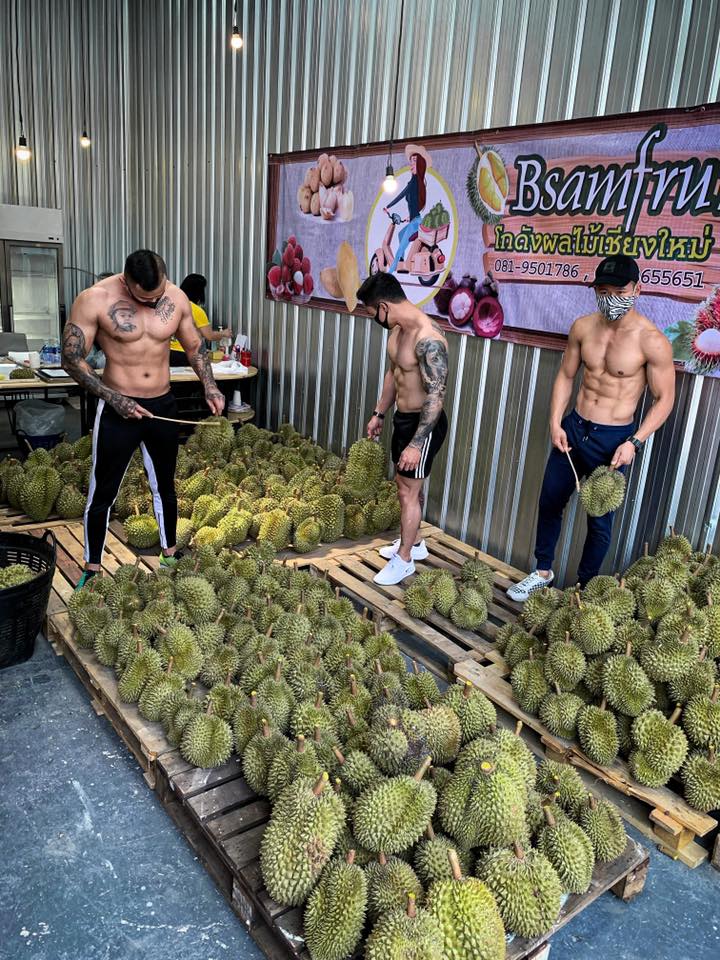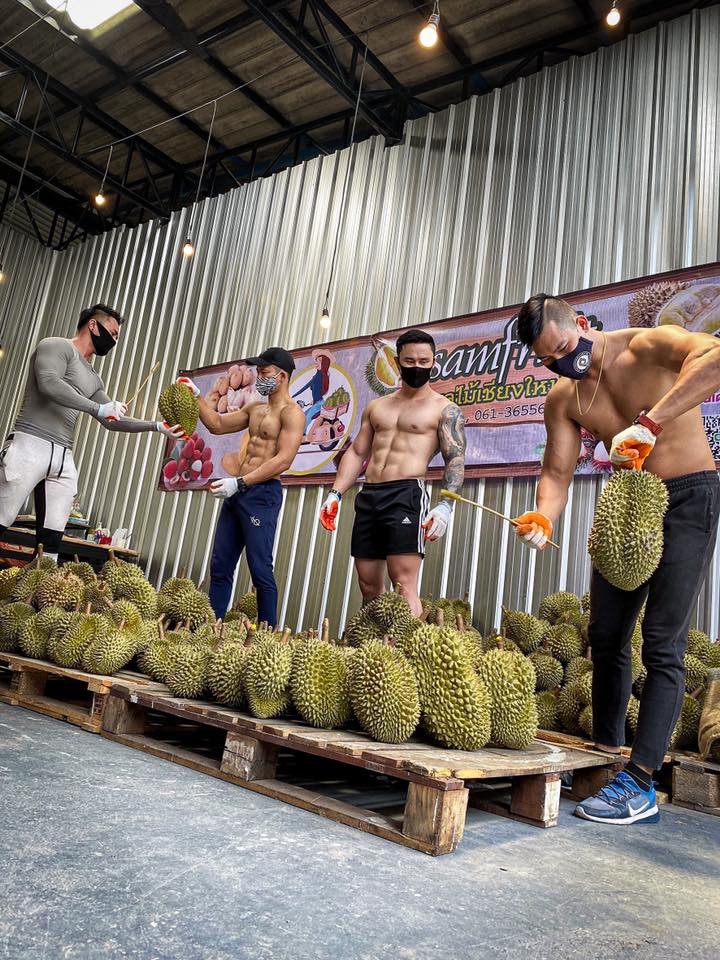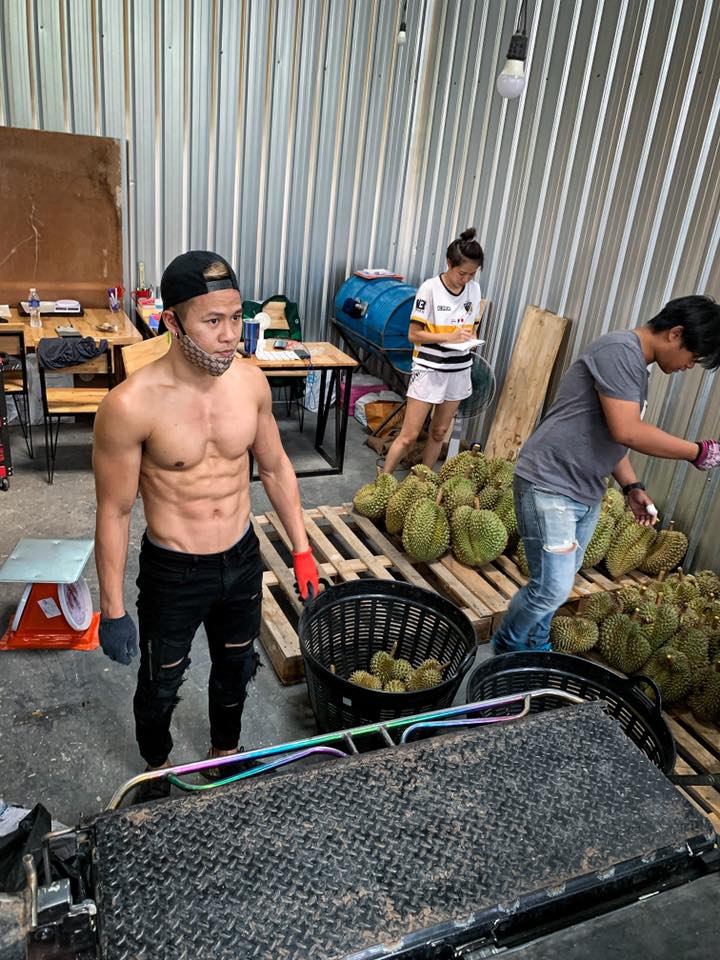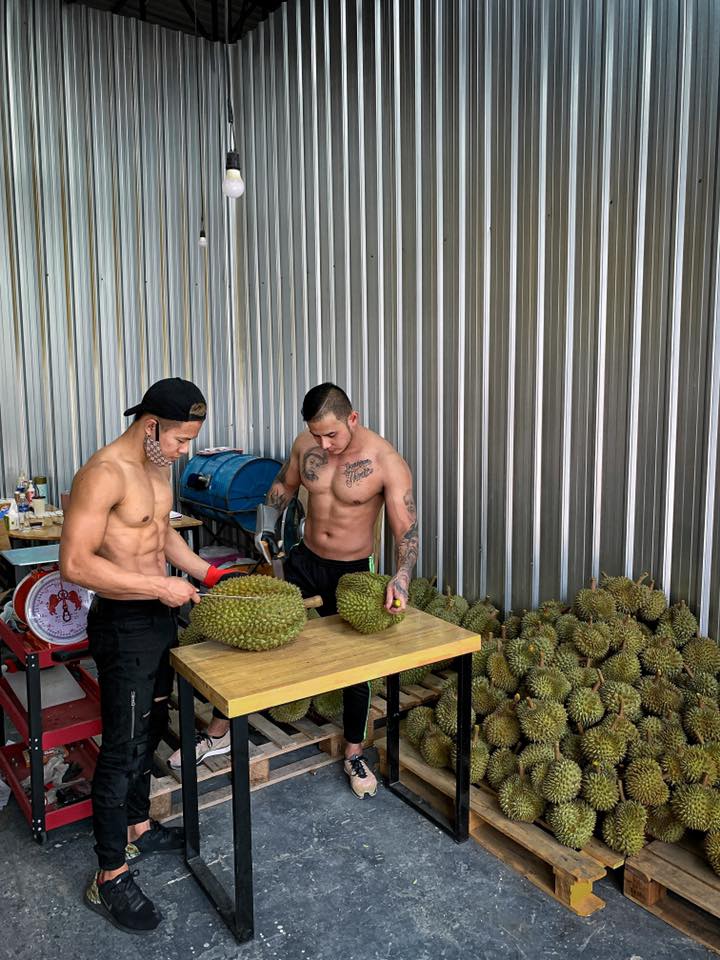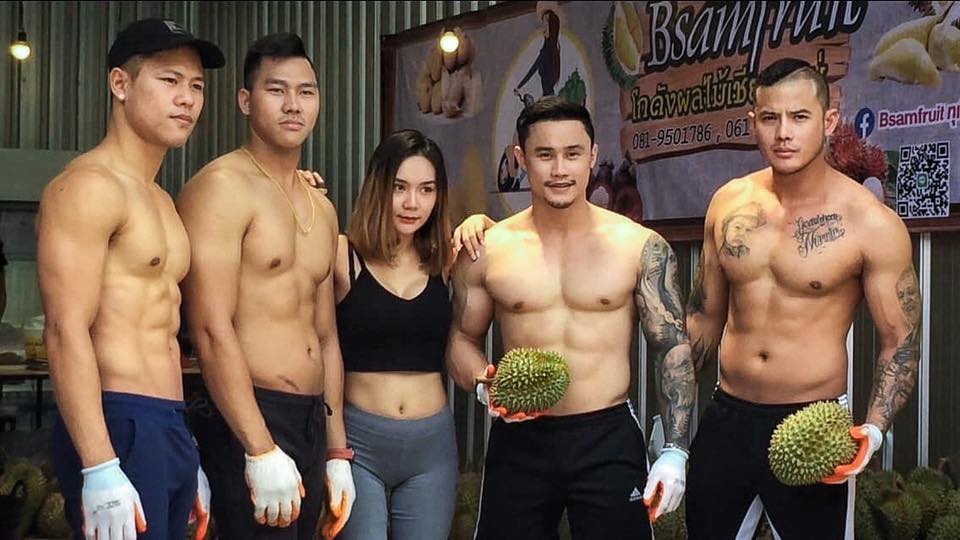 A woman was also featured: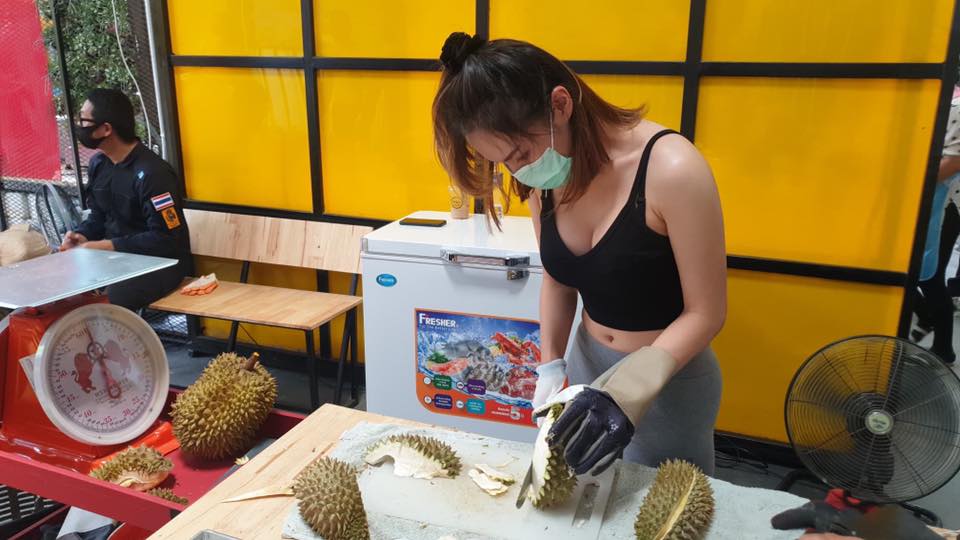 One of the men tagged in another post also appears to be a sports physique model and a contact for the fruit store's delivery services.
Store appears to be have been launched by a chef
The store appears to have been launched by the head chef of an eatery known as Bsamcook on Apr. 22.
According to a Facebook post, Thais who had been affected by Covid-19 were present for the launch, with the head chef himself having donated a warehouse to store durians from Chanthaburi and Rayong provinces.
Additionally, the store also aims to eventually sell and deliver other fruits such as mangosteens, rambutans and mangoes.
And now here are more photos: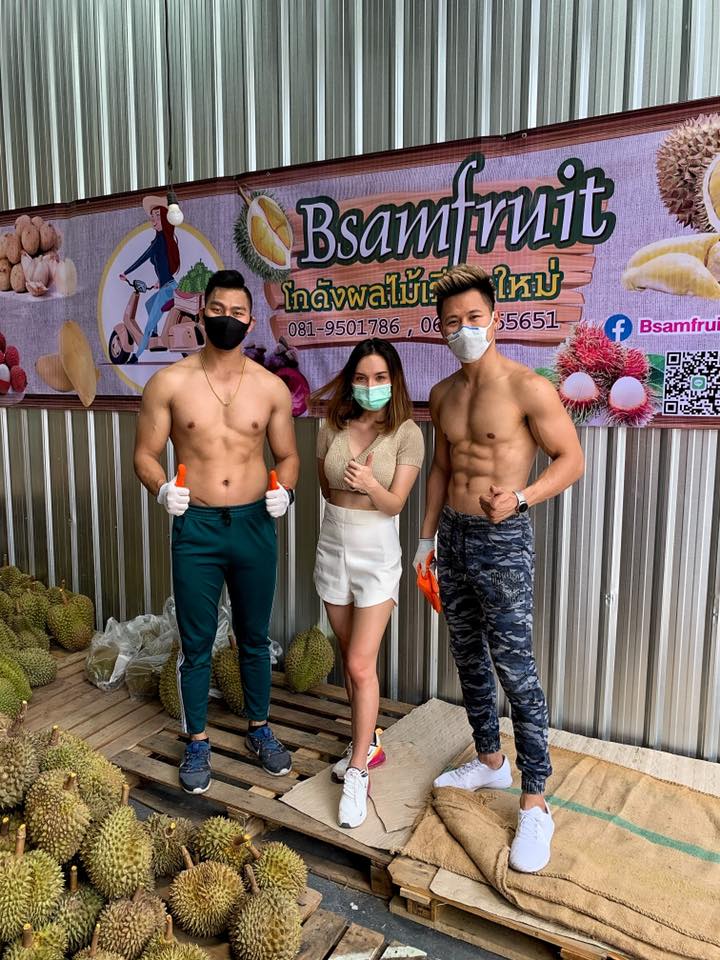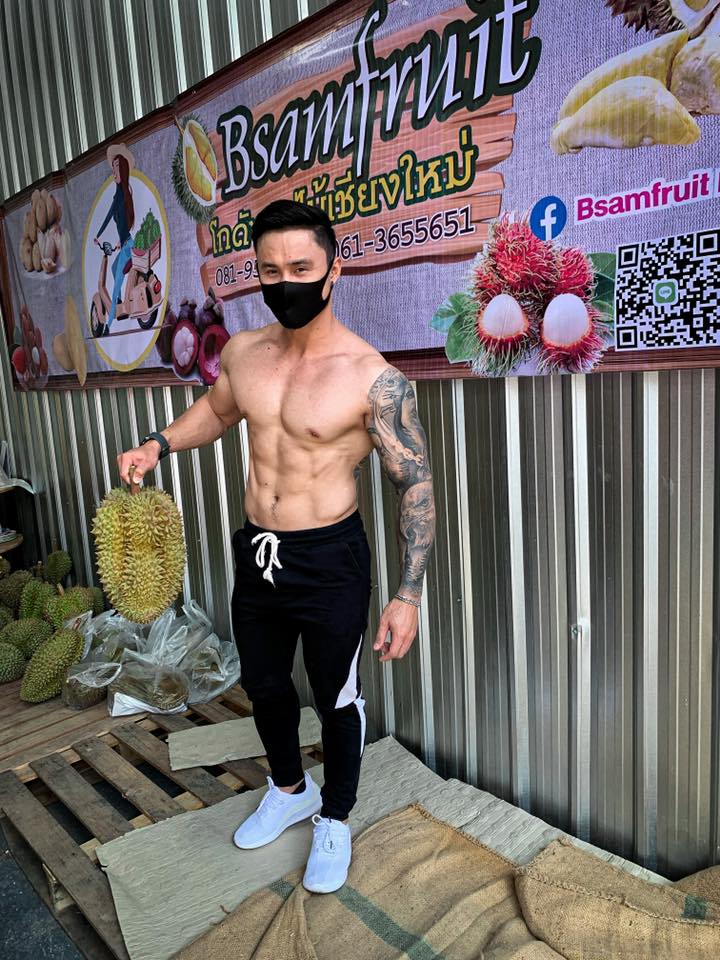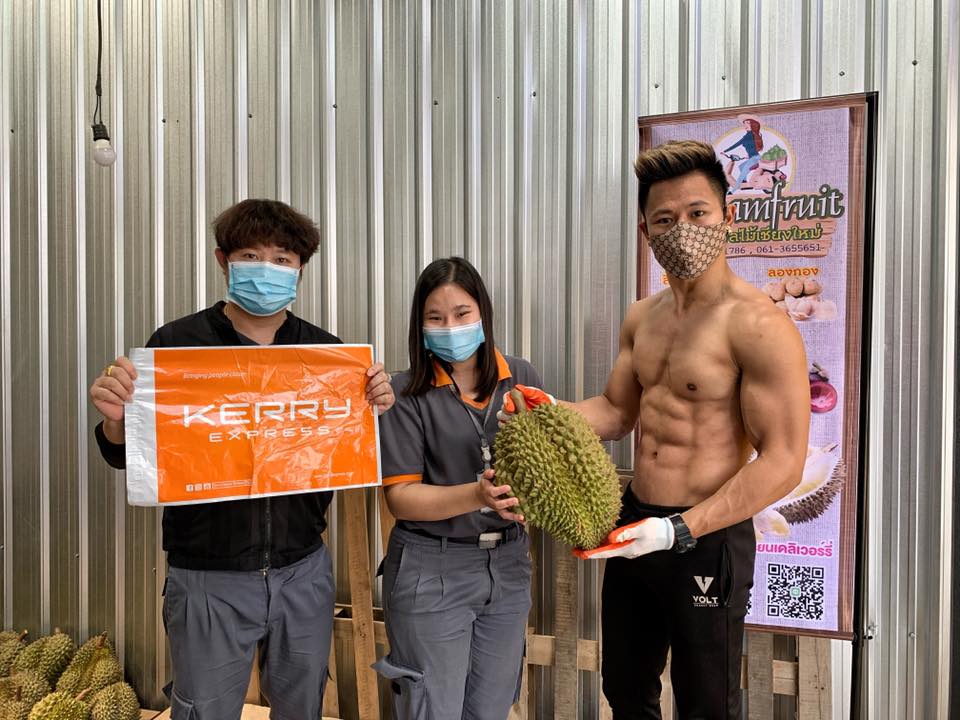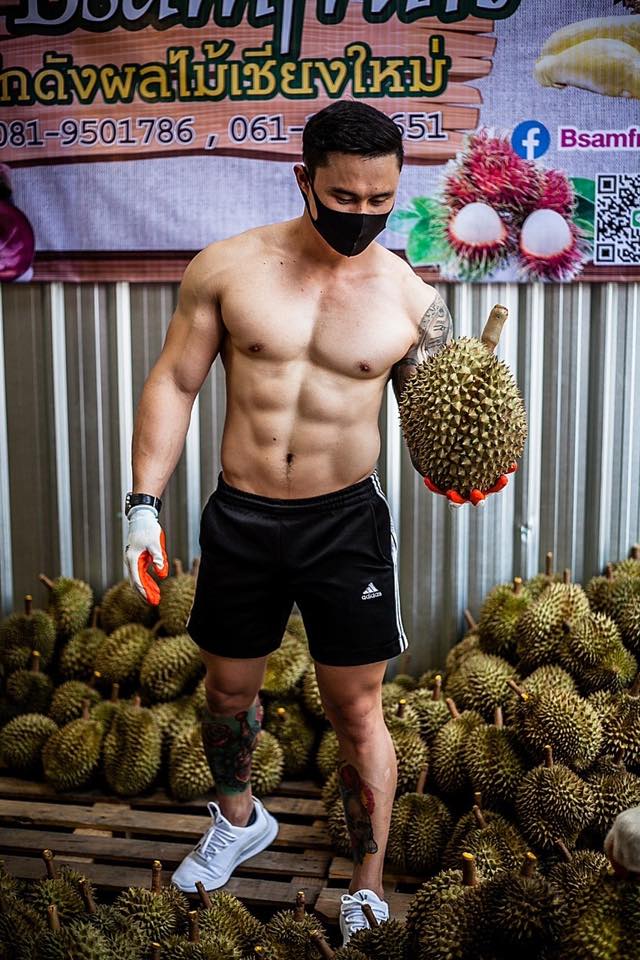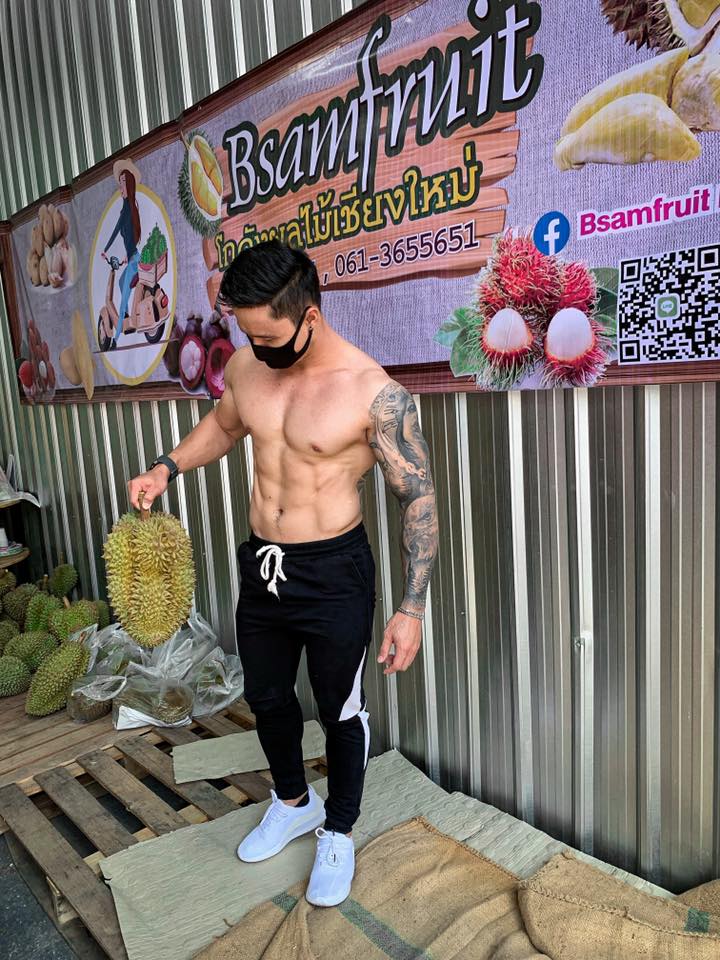 Truly, the King of fruits.
Top image collage from Bsamfruitทุเรียนเดลิเวอรี่ Facebook
If you like what you read, follow us on Facebook, Instagram, Twitter and Telegram to get the latest updates.